Blockchain Games Introduce Vietnamese Culture to The World
The young startup team has the ambition to bring Vietnamese culture to the world through blockchain game projects that are emerging globally.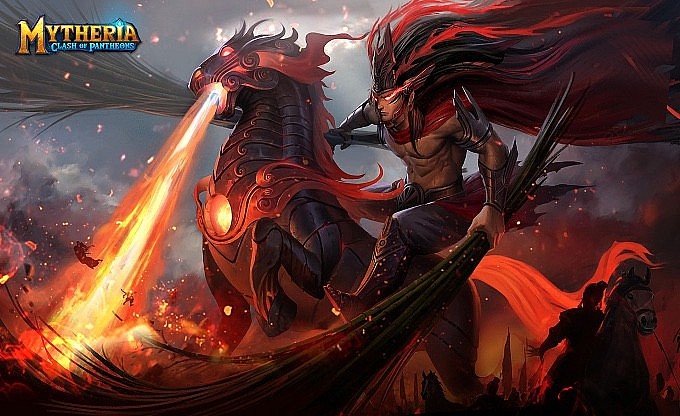 The image of Saint Giong in a blockchain game designed by a Vietnamese artist. Photo: Mytheria
On December 4, when discussing the potential of blockchain games at Techfest Vietnam 2021, Lynn Hoang, SEA director of Binance, said that recently, many Vietnamese blockchain game projects have attracted attention of investment funds around the world. This is an opportunity for Vietnam to introduce the country's culture and history to world players through games.
Currently, the most expensive NFT game of all time belongs to Axie Infinity - a Vietnamese startup. At a record period, Axie Infinity has more than a million players globally every day, with a total market capitalization of US$8.5 billion. Following that, a series of NFT projects were also born, forming an increasingly large ecosystem. Many projects are set in the context of fairy tales and events imbued with Vietnamese culture.
Axie Infinity is developed based on the idea from the game CryptoKitties (also on the blockchain platform), revolving around pets with the common name Axie. In that world, players are tasked with collecting, nurturing, and letting Axie fight each other, building their own pet kingdom (similar to the hit Pokémon game).
The process of fighting, breeding characters in the game will bring players a virtual amount of money to invest and resell with other players. As of the beginning of July 2021, the game has earned US$386 million (according to Cryptoslam report) and revenue in the past 30 days is US$90 million (according to Token Terminal).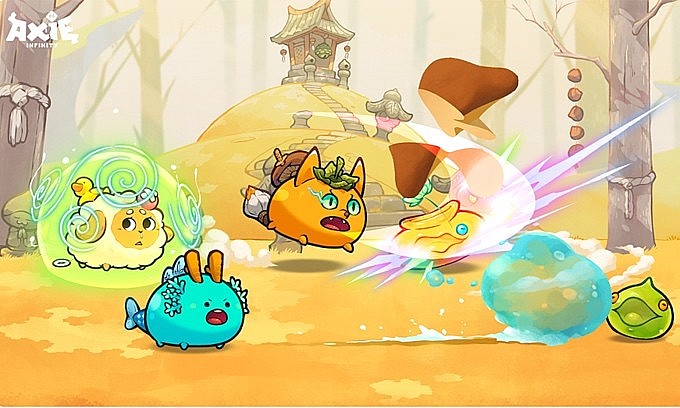 A screenshot of blockchain-based game Axie Infinity. Photo: Axie Infinity.
Pham Minh Tri, CEO of Whydah and co-founder of KardiaChain, said: "In the waves of technology, blockchain is bringing many competitive advantages and community value to Vietnam compared to the world. In particular, NFT games open up great opportunities for the domestic game industry."
Sharing the same opinion, Tung Phan, co-founder of Moon Knight Labs, said that to help build a game ecosystem, it takes an idea, and a good idea will shape the entire technology industry. The advantage of blockchain is data management. Therefore, when applying to games, publishers need application to manage data, not just attach blockchain to tokens.
Despite facing many opportunities, blockchain game projects in Vietnam also face many risks. "For Vietnamese game enterprises to realize their ambition to transform thanks to blockchain, there are still many barriers. Currently, there are almost no legal regulations on blockchain or NFT," said Hung Lee, CMO of ABI Games Studio.
He said that Vietnam's blockchain startups have flourished in recent years. However most of them are registered abroad, while the headquarters and human resources are located in Vietnam.
Lynn Hoang said that the opportunities blockchain brings also happens very quickly. "If not seizing this opportunity, Vietnam may once again repeat the "bleeding" of startups like other fields that have been happening for many years," she said.
Newzoo's statistics show that, in 2019, the global game market's sales reached US$145.7 billion, 7 times higher than the music market. This year, gaming industry revenue is estimated to reach US$175.8 billion and is expected to continue to grow strongly to reach US$218.7 billion by 2024.
A seminar on the potential of blockchain games was held at Techfest Vietnam 2021. At the talk, technology experts shared that blockchain is changing the game industry by creating new business models and revenue streams. Although appearing in a short time, with the current speed and scale, it is expected that by 2030, blockchain will thrive and appear in every corner of life, not only in the field of games or cryptocurrencies.