Understanding the Metaverse – Are We Moving in A New Dimension?
Facebook and many other big brands are ready to monetize the metaverse.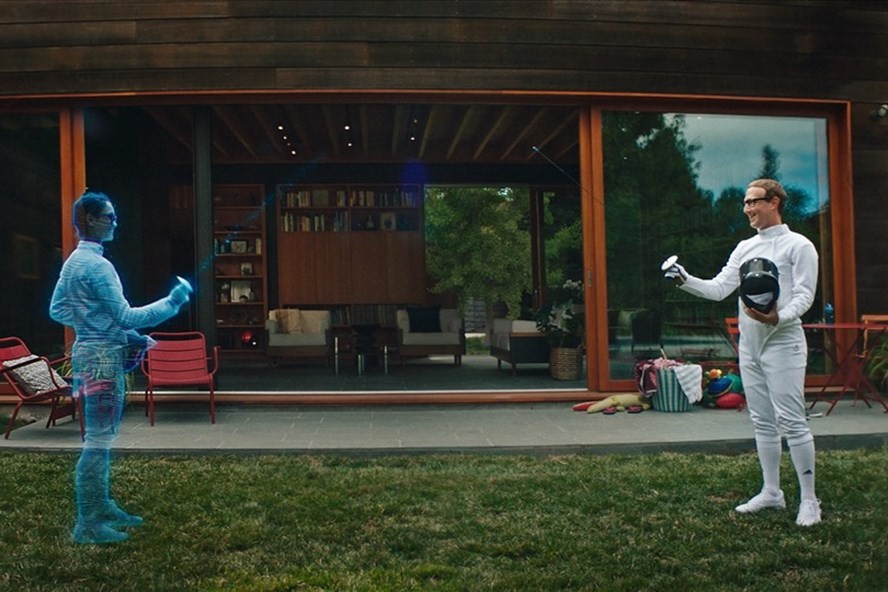 Facebook is betting its future on the metaverse. Photo: Lao Dong
Facebook announces it will complete the rebranding on Dec 1, and its stock will begin trading under the ticker MVRS. The new name of the world's biggest social platform will be META. Soon internet users can expect a new concept: metaverse. Now in the high time of Globalization 3.0, according to author Thomas Friedman in "The World is Flat", we are currently witnessing big brand names such as Facebook or Nike getting ready to monetize the metaverse.
What is "metaverse"?
According to Lao Dong, the metaverse is expected to be the new Internet. The web 2.0 platform over the past decades has not been owned by anyone. People use the World Wide Web to create, to connect, and to evolve. It has become the foundation for countless individual or public creations and applications, so will the metaverse platform - a virtual universe in the future.
Users of metaverse will enter a new orientation where the world is flat but at the same, it is 3-dimensional or even multi-dimensional.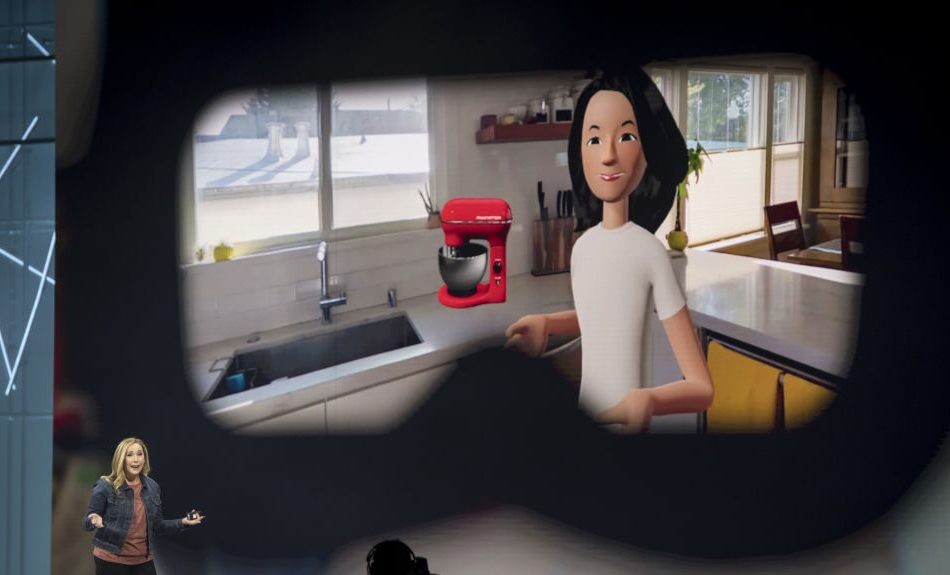 Rachel Franklin, head of social VR for Facebook Inc., speaks during the F8 Developers Conference. Photo: David Paul Morris/Bloomberg
Friedman, describes how certain forces that "flatten" the world. The internet in its infancy allowed for humankind to overcome borders, customs, and other differences. Before the metaverse, we were interconnected through technology, communications, trade, etc. Now, the metaverse plans to make us super-interconnected, meaning the world will become super-flat.
We've gone digital, mobile, personal and virtual and there is a whole new generation that had never lived without the internet. With the multi-dimensional orientation of the metaverse, the level of application and experience we can explore will also be more diverse, providing even richer sensations.
Who is joining metaverse?
Fans of Ready Player One, probably already guessed it... the gaming industry is about to explore the virtual world. The 2D game industry is now a $70 billion market, which is bigger than the global movie industry. The 3D game world will move forward with a virtual universe that will also open up a more realistic, lively game space and also have more tricks to attract players and bring in greater revenue and profit. The game world will draw a virtual world like real life, so will the storyline and missions.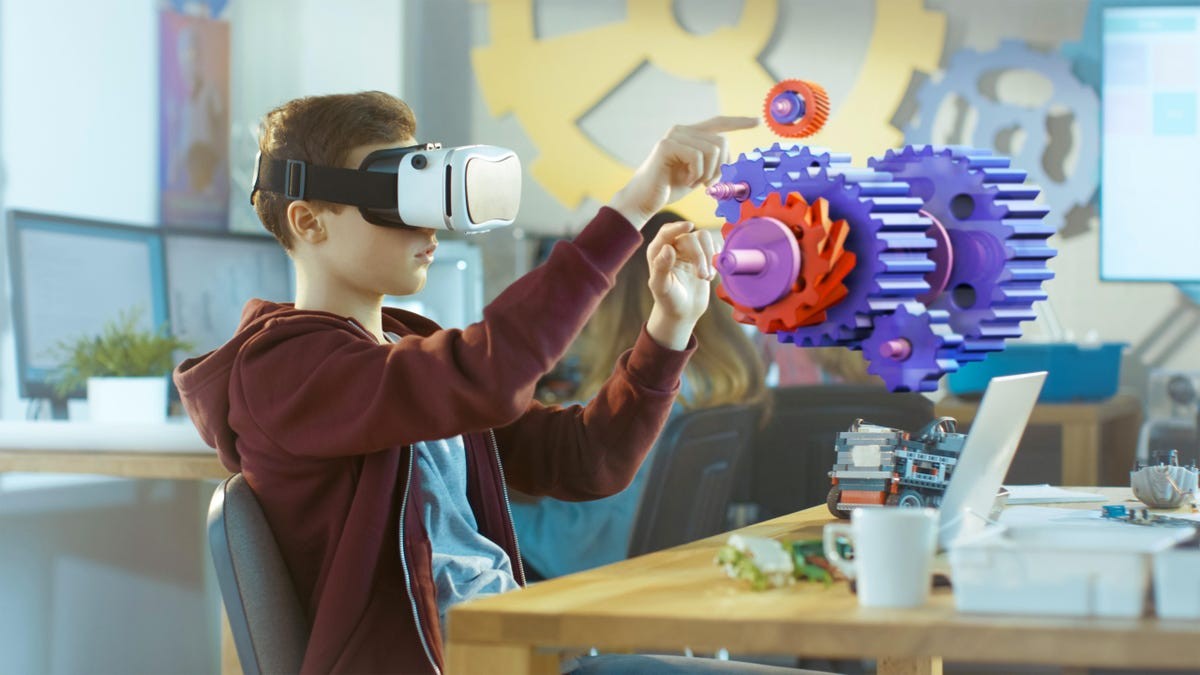 Augmented and Virtual Reality becoming the foundation of new and powerful next paradigm in user interface. Photo: Forbes
Who else is jumping on this bandwagon? Facebook is betting its future on the metaverse. Microsoft has also announced that it will gradually let 250 million users of the MS Teams try and experience the virtual universe of this software corporation. These Tech giants will have to come prepared since the controversy of social platform Facebook Spaces in 2017 and Microsoft's failed attempt to get consumers to buy its HoloLens headset.
Still, Facebook has insisted virtual reality (VR) and augmented reality (AR) will radically transform society. Facebook promises better, more immersed experience thanks to VR and AR technology. Now that Users will see the virtual world with virtual characters and will approach virtual reality the same way they would in real life.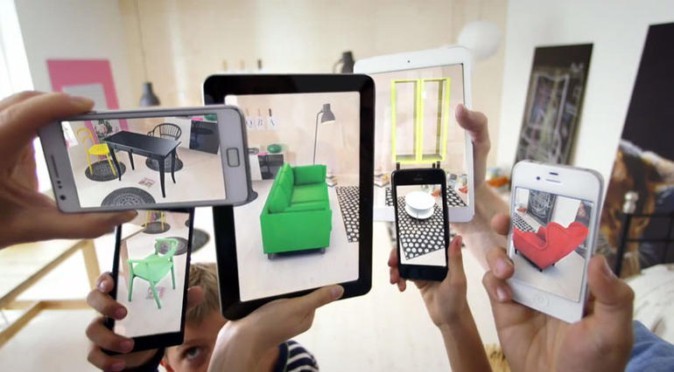 Shopping in the new era of the internet. Photo: Mogura VR
The metaverse is also likely to change how we shop. Instead of going to the mall or visiting a brand's website to look at 2D-versions of clothes today, our avatars may walk around virtual stores, getting 3D views of clothing and even trying on garments before we decide whether or not to have them shipped to our homes, reported by Free Think. Nike announces they have already prepared their metaverse application. The application covers "footwear, clothing, headwear, eyewear, bags, sports bags, backpacks, sports equipment, art, toys, and accessories."
What can we expect from metaverse?
Users on the metaverse must be wary of knock-offs or scams. These cheaters will eventually appear in many applications under unexpected forms. The scammers can disguise themselves as virtual money trades, fundraisers, educators, etc. On the other hand, while purchasing a digital product from a certain brand, carefully look for authentication tracking by non-fungible tokens (NFTs).
From a realistic perspective, the metaverse seems like a playground for big tech corporations. What these giants visualize is only part of the virtual universe, where the opportunities are endless. However, there are challenges arising as we enter the new era, like cybersecurity and data privacy. GlobalData analysts note that with the metaverse still being largely conceptual, it is better to view it as an extension of existing social media platforms for now.
Unveiling the Social Media Dilemma

Ex-Big tech owners are taking advantage of this social media transition time as a unique opportunity by spreading the word, unveiling a message of the ...