Blooming buckwheat flowers bring lively color to Ha Giang
Ha Giang, located in the far north of Vietnam spellbinds tourists by the magnificent rocky plateaus, winding passes, picturesque terraced fields and especially enchanting buckwheat flower fields.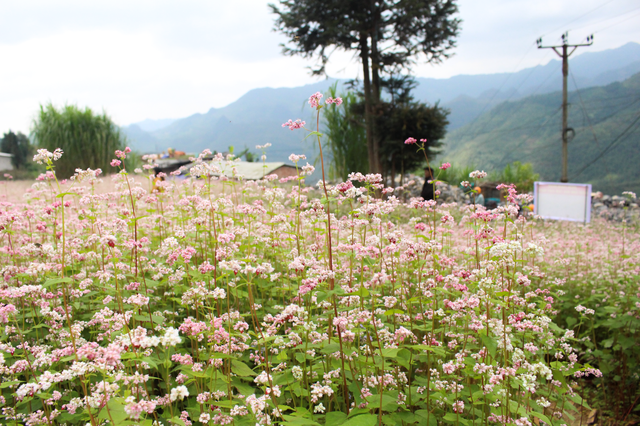 Photo: Dan Tri
In October and November annually, Tam giac mach (buckwheat flower) fields burst into full bloom in valleys and hill flanks embellishing the already beauty of Ha Giang, Dan Tri reported.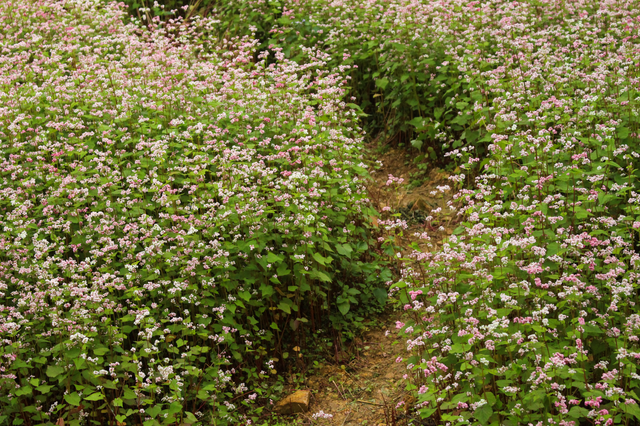 Photo: Dan Tri
Pho Cao, Ma Le, Lung Cam Cultural Village, Ma Pi Leng Pass, Lung Cu Flagpole are among the ideal places to admire buckwheat flowers.
Buckwheat flower is considered as the "tourism ambassador" of Ha Giang which certainly takes the visitors' breath away.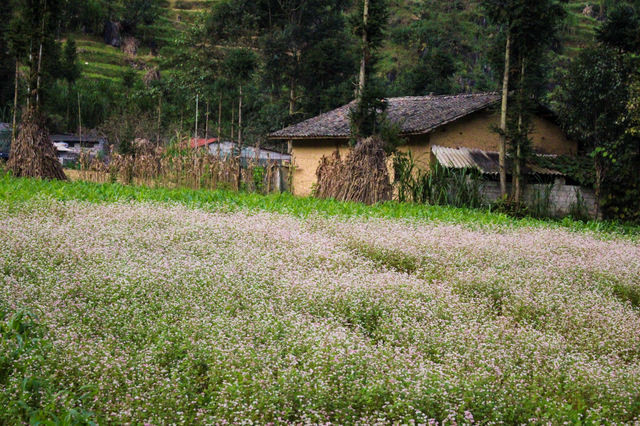 Photo: Dan Tri
Buckwheat flowers are in full bloom on two sides of the road leading to Lung Cam Cultural Village (Sung La Valley - Dong Van District), home to famous Pao's house.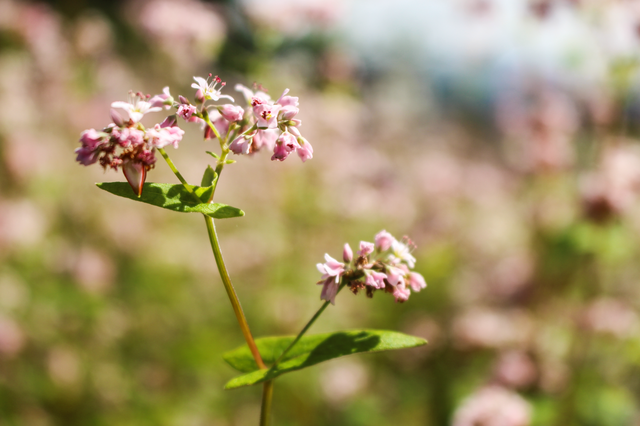 Photo: Dan Tri
The golden glow of ripening terraced fields is supplanted by the white and pastel pink hues of buckwheat flowers.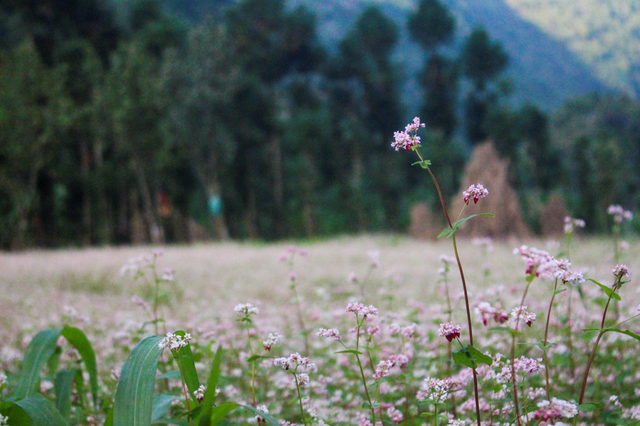 Photo: Dan Tri
Any visitors will be blown away by the romantic beauty of buckwheat flower gardens.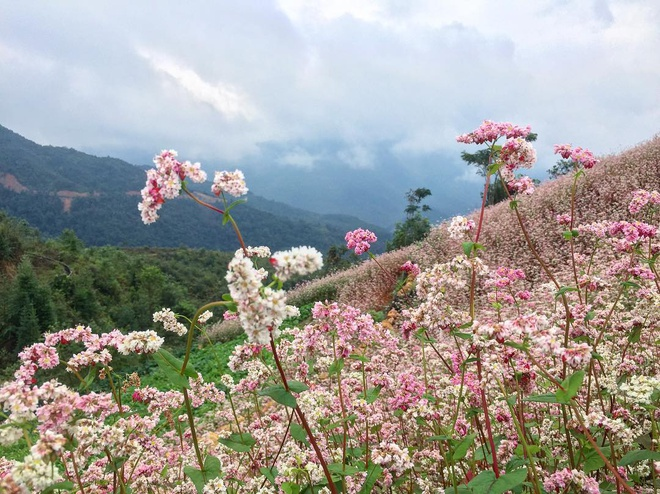 Photo: Uyenmeoooo/ via Zing News
Although buckwheat flowers are small, they have strong vitality. In the arid rocky areas, they still thrive and gloriously bloom.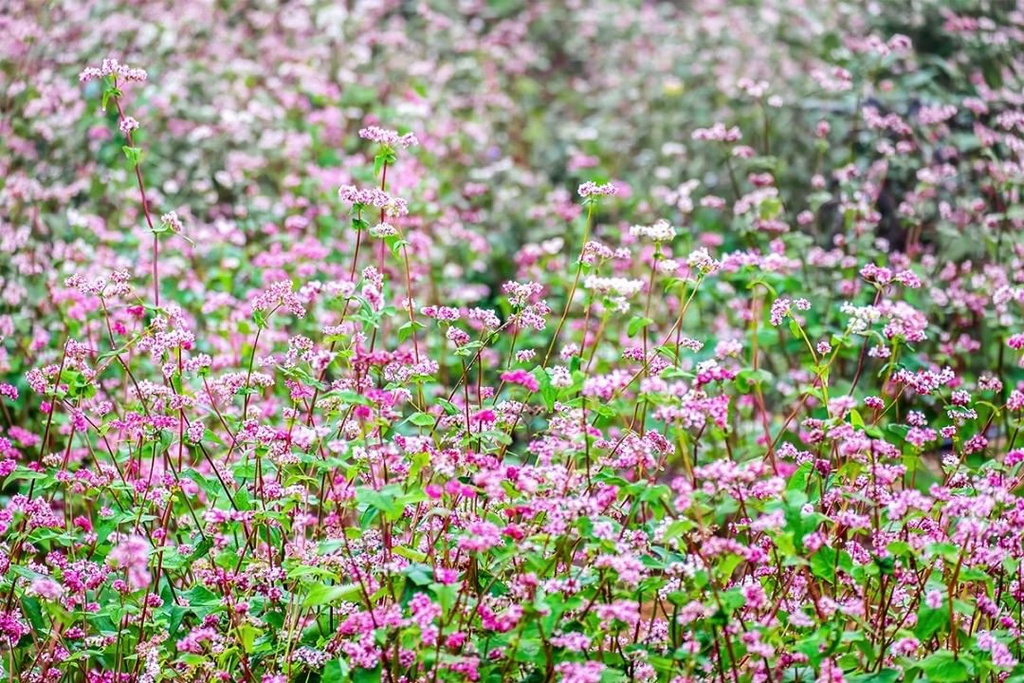 Photo: Bi_tabu/ via Zing News
The flowers change color every week. They begin by being white, then change to purplish pink before becoming dark red.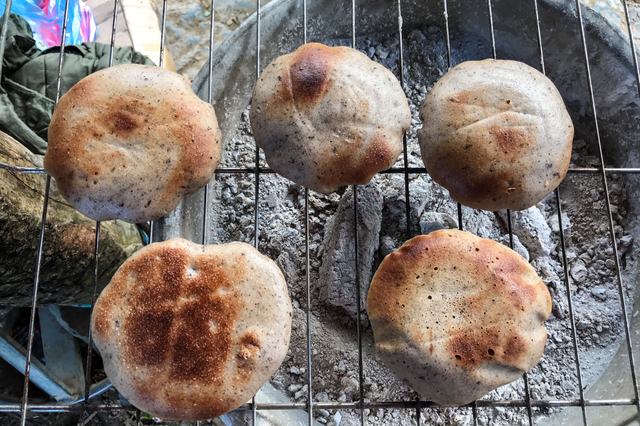 Photo: Dan Tri
The stems, fruits and seeds of the buckwheat trees can be used to make cakes and wine. In the above picture are grilled cakes made from buckwheat flour sold on the way to Pao's house.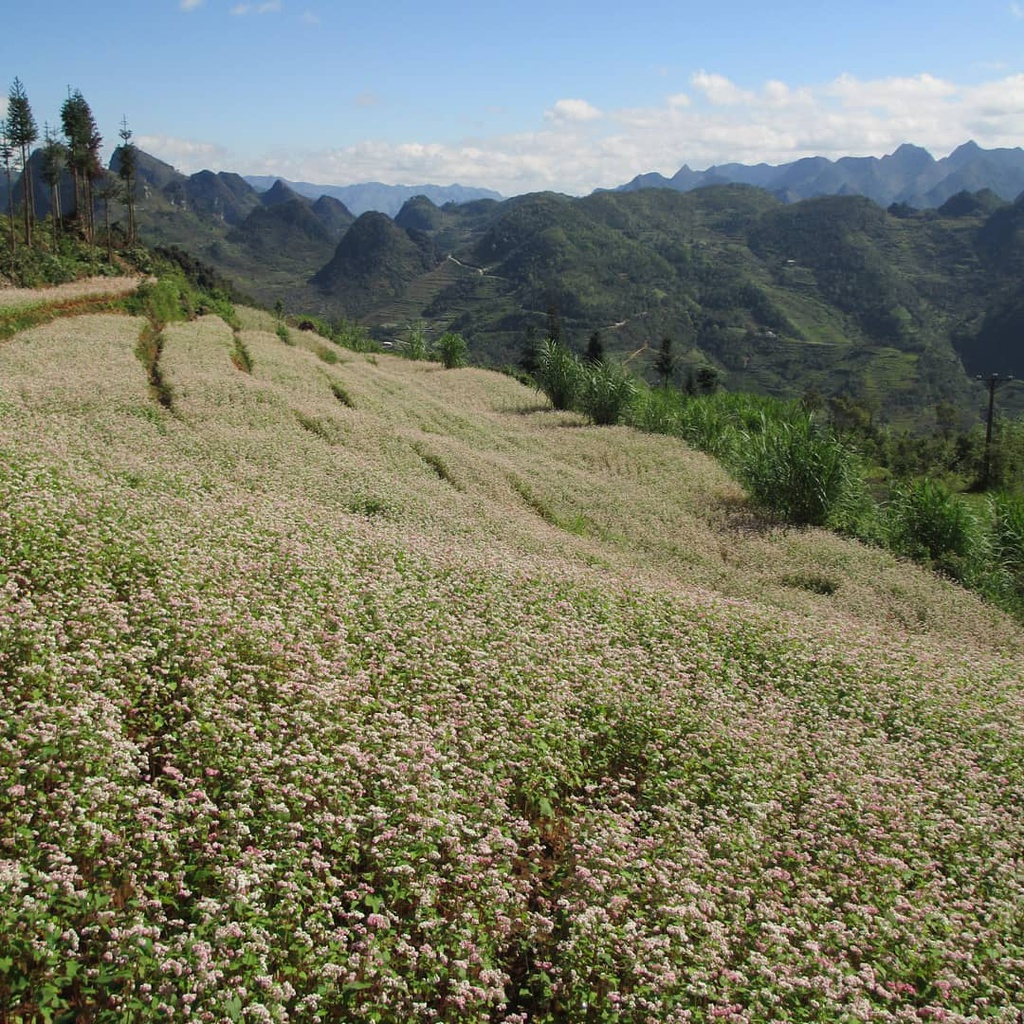 Photo: Phuong_phuongg91/ via Zing News
The locals sow buckwheat seeds on Dong Van Rocky Plateau in March, May, August and December of the lunar calendar. The buckwheat flower festival takes place in mid-November every year attracting an influx of tourists and photography enthusiasts to take photos.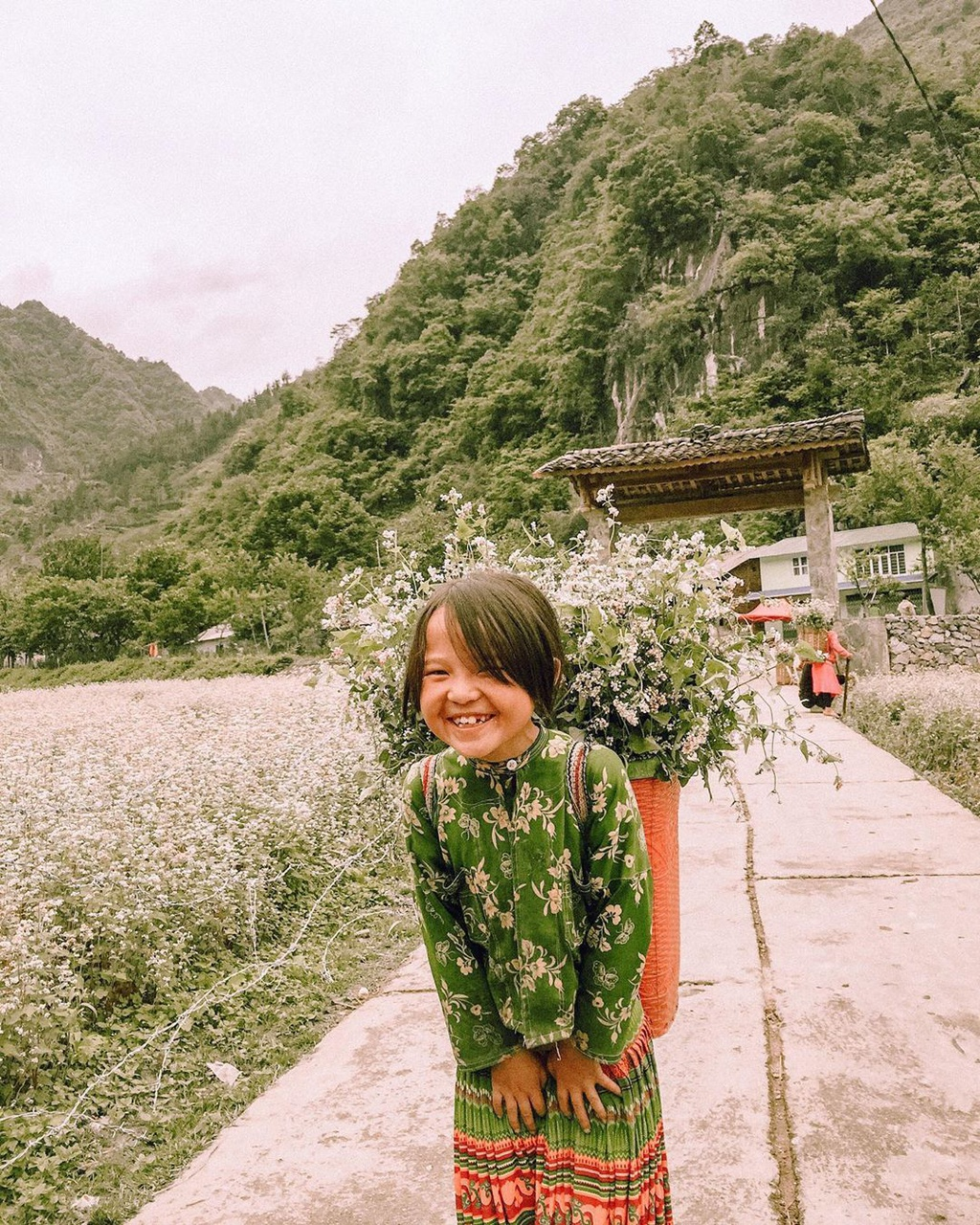 An ethnic minority child carries a basket full of buckwheat flowers on her back
Photo: Luonganhvan/ via Zing News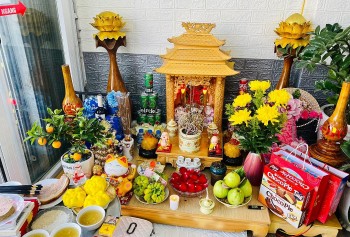 Handbook
Learn more about an ancient Vietnamese tradition that may bring you good fortune!