Bun Goi Da: Weird Name, Addicting Taste
This Tien Giang delicacy will turn typical ingredients into the most amazing dish!
The name Bun Goi Da (Bun Goi Gia) confuses a lot of people, especially tourists.
Many will argue over whether this is a noodle dish or a salad. According to the locals in Tien Giang province, this dish originally comes from spring rolls with typical ingredients such as vermicelli, shrimp, boiled meat and raw vegetables,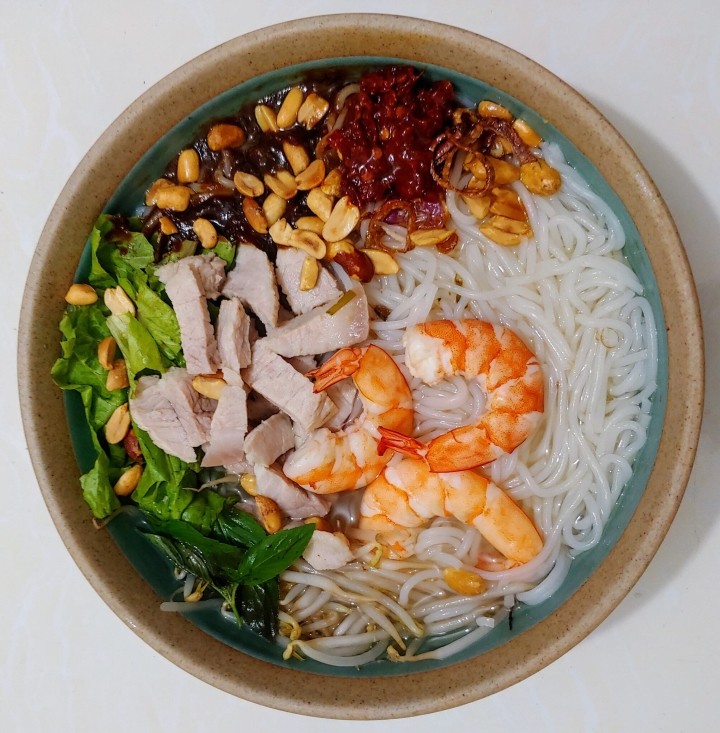 Photo: VTC VN
This My Tho signature noodle salad has it all: the rich taste of the broth, the sourness of tamarind and the flavor of bacon, peanuts, the pungent taste of chilli, the aroma of shallots and other herbs and vegetables. But it is not a roll.
Instead, Tien Giang people put it all in a bowl and eat it like how they eat rice.
The verb "Và" is used to describe the gesture of bringing rice into one's mouth. Due to the pronunciation of people in Western Vietnam, the word "Và" became "Dà", or "Già", hence the name Bun Goi Da/Bun Goi Gia.
Photo: VTC VN
Bun Goi Da's ingredients are also very special. Different types of shrimp are used to make this dish, such as Tép bạc, and Tép lột hay Tôm sú.
Another fun fact about Bun Goi Da is that it is not always served as a noodle soup. There is a version of it where the noodle and the broth are separate.
As the locals found out serving the noodle together with the broth will bring out the distinct flavor of the dish.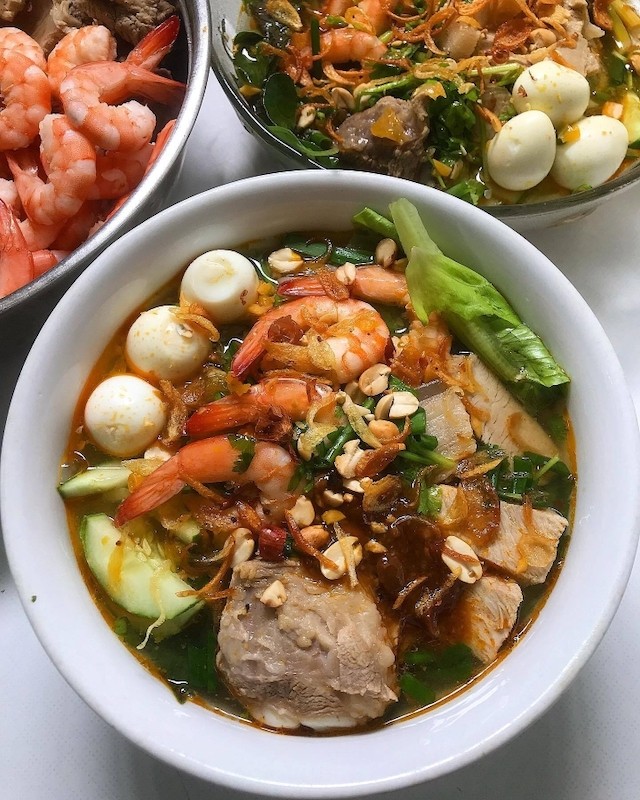 Photo: jinnytasty
The broth is considered to be the determining factor for the quality. The broth must be stewed with pork bones with shrimp and bacon, and seasoned with a little sugar and sour tamarind juice.
In addition, a full bowl of vermicelli also includes ribs and chopped pork belly.
To enjoy Bun Goi Da like a local, be sure to add water spinach, grated banana flower and chives.
These vegetables are easy to find in Tien Giang so they might be offered to you for free at many restaurants.
Since it is the signature dish of the province, you can find Bun Goi Da pretty much everywhere in Tien Giang.
However, authentic and delicious spots are not often revealed to tourists. Here are some suggestions for your next visit to Tien Giang to try Bun Goi Da!
This dish is perfect for breakfast, lunch or dinner so you can enjoy it any time of the day, priced at 30,000 - 40,000 VND per bowl.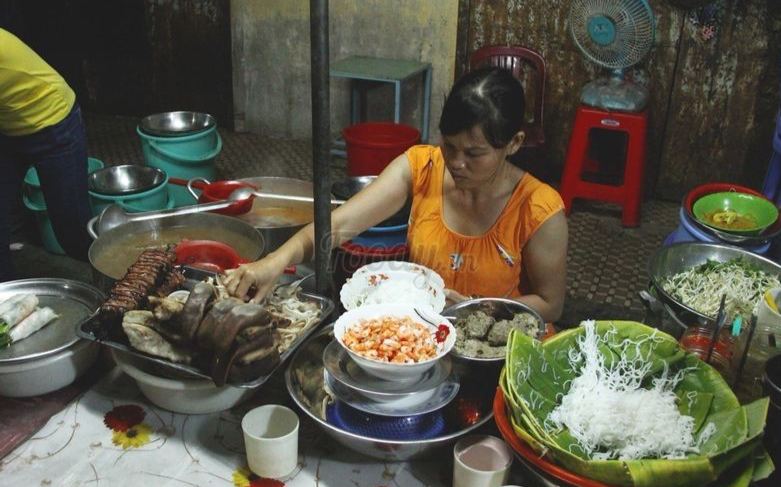 Photo: Foody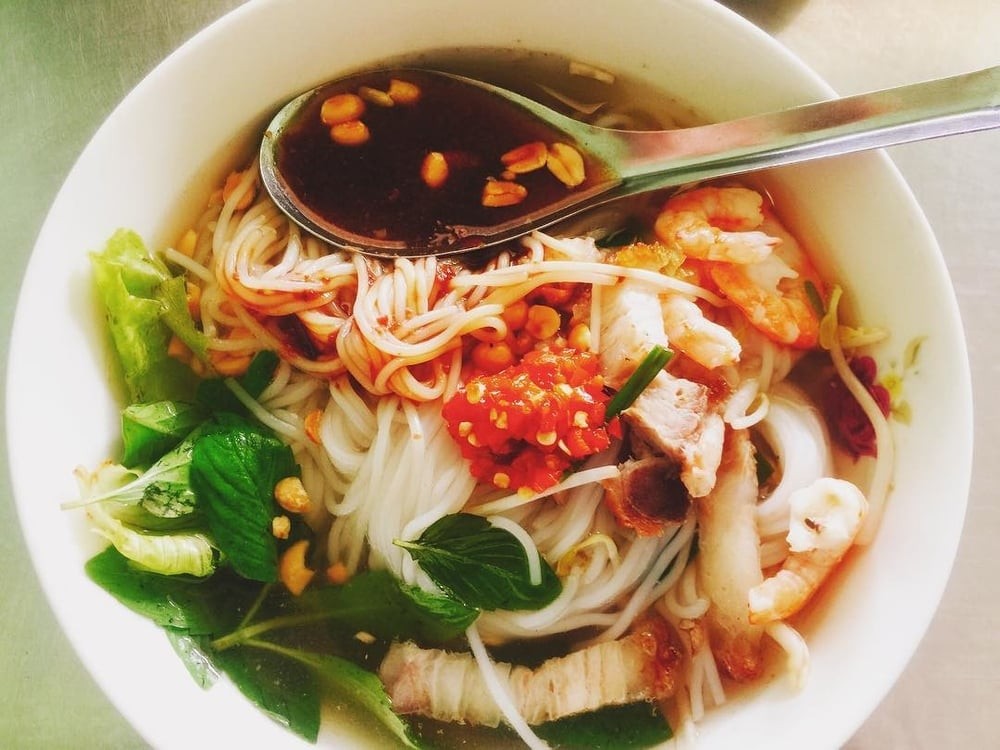 Photo: Nha Toi Tien Giang
The food court of Malls and shopping centers at My Tho are also a good alternatives.