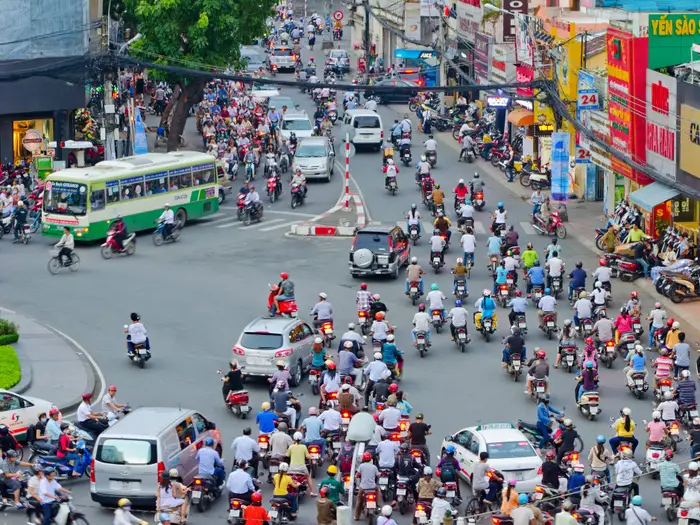 Ho Chi Minh City, Vietnam. RWP UK/Getting Images
Business Insider, an American financial and business news website, on November 5 published an article featuring the 10 cheapest places for Americans living abroad, with Vietnam's Ho Chi Minh City topping the list.
"Vietnam's Ho Chi Minh City took the top spot for living costs and housing expenses, and more than three quarters of current expats living there say they feel good about their finances," according to the article.
It added the city offers "the bustle of a vibrant city without the high price tag you might find in the US."
A total of 77 percent of surveyed expats in the city said they were satisfied with their finances. The rate for Malaysia's Kuala Lumpur and Thailand's Bangkok, which came second and third on the list, were 73 and 63 percent, respectively.
The article said typical rent for a one-bedroom apartment and monthly costs (other than rent) for one person in the city stand at 560.86 and 462.62 USD, respectively. Meanwhile, in the US, an average one-bedroom apartment rents for about 1,600 USD per month.
Cities in Central and South America, the Middle East, and Eastern Europe also made the top 10.
Leaving the country to live abroad isn't always easy, but it can make life significantly more affordable.
But in cities around the world, life can be much cheaper. From European cities like Budapest, Hungary, to Southeast Asian cities like Kuala Lumpur in Malaysia and Bangkok, Thailand, life is affordable for expats looking for lower living costs, Business Insider said.
Impacts of COVID-19 on local tourism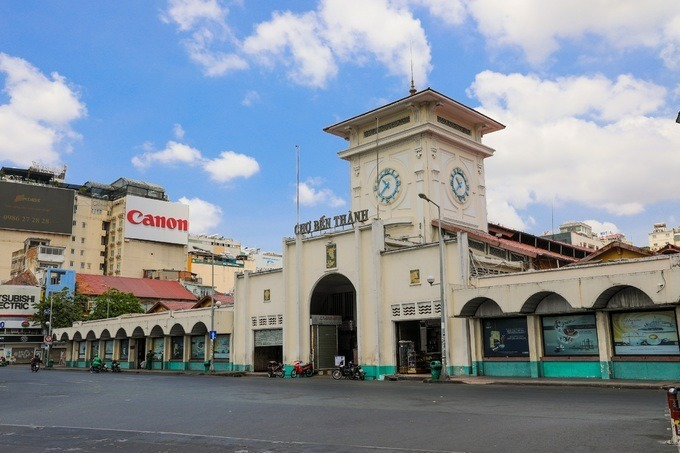 Ben Thanh market in downtown HCM City. Photo: VnExpress
Ho Chi Minh City lost around VND10 trillion ($425 million) in first-quarter tourism revenue, with its foreign visitor numbers plummeting 42 percent year-on-year due to the novel coronavirus.
The southern metropolis closed all historical sites and tourist attractions from March 28 until April 15 following a directive issued by Prime Minister Nguyen Xuan Phuc, ordering all "non-essential" businesses around the country to be closed until April 15 as it enters what he called a critical two-week stage in Vietnam's COVID-19 fight.
The city received over 8.6 million foreign visitors last year, up 13 percent from a year ago, VnExpress said.
It will facilitate tourism linkage programmes with localities in the northeast, northwest, central, southeast and the Mekong Delta in an effort to boost the domestic market.
The city's tourism sector targets welcoming 15 million domestic visitors this year./.
HCM City to build more public parks

HCM City plans to build more public parks with a total coverage of 650ha in the next 10nbsp;years, offering at least onenbsp;square metre ofnbsp;public parks ...
Rosy Huong