Ca Mau to Restore Tourism Post Pandemic
Ca Mau has just issued a plan to restart tourism development after the Covid-19 pandemic, with many events and attractive destinations to serve tourists.
Tran Hieu Hung, director of the Department of Culture, Sports and Tourism in Ca Mau, said that the department had issued a plan to restore tourism development in the last months of 2021 and 2022, to carry out a number of activities for developing the local tourism industry after the Covid-19 pandemic is controlled.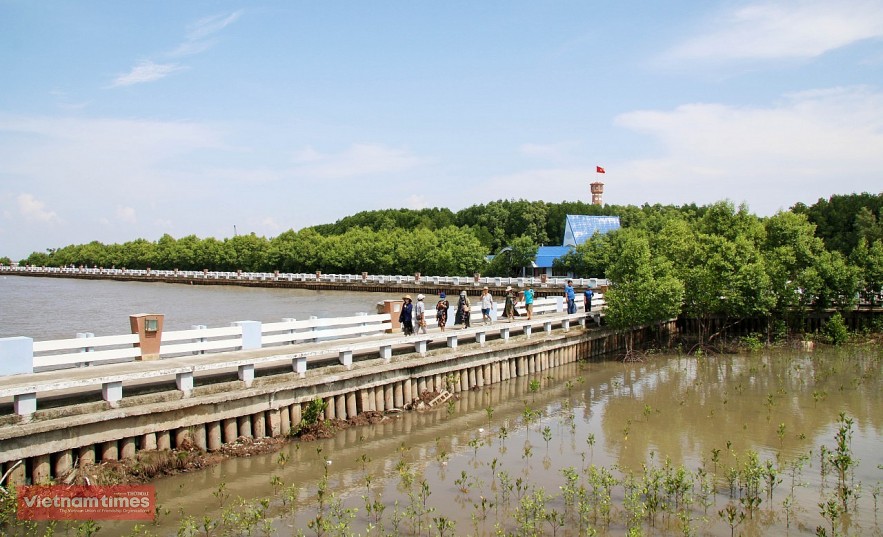 After the pandemic, Dat Mui Tourist Area is one of the ideal destinations for tourists when coming to Ca Mau.
According to Hung, Ca Mau's tourism industry has been heavily affected by the Covid-19 pandemic. Since the fourth outbreak of the disease, the tourism industry has "frozen" many activities, and events have been interrupted or delayed.
"It is very necessary for a recovery plan to get ready at the end of this year, and at the same time as a premise to promote tourism development in Ca Mau in the following years after the pandemic is under control. The tourism industry is prepared to be one step ahead, so that Ca Mau can quickly recover the tourism industry post pandemic," he said.
Accordingly, Ca Mau has conducted a survey, supported and guided tourism service businesses to implement measures to prevent and control the disease, setting safety assessment criteria in the prevention and control of the Covid-19 for tourism activities.
At the same time, Ca Mau is reviewing and grasping the situation of human resources, recruiting workers at tourism service businesses, and opening training classes under the Tourism Promotion Program in 2021.
Along with that, tourism services in Ca Mau are upgrading their facilities and creatively building new products for the recovery of tourism.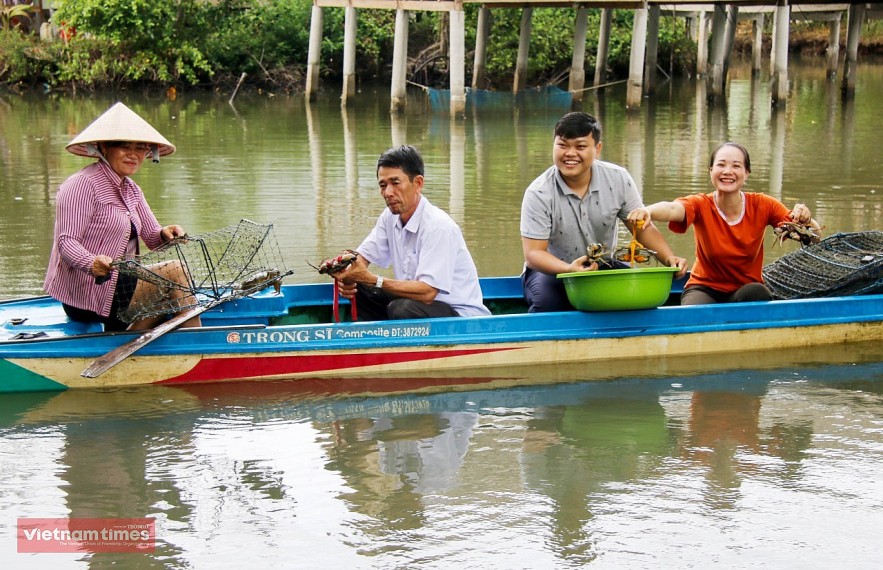 Visitors and locals catching crabs in Ca Mau, before the outbreak.
According to the Ca Mau Department of Culture, Sports and Tourism, the tourism industry will review and continue to implement the tasks in the Tourism Promotion Program; Program of Ca Mau destination 2021; and tourism activities in the last months of 2021; at the same time, pushing tourism development programs and plans in 2022.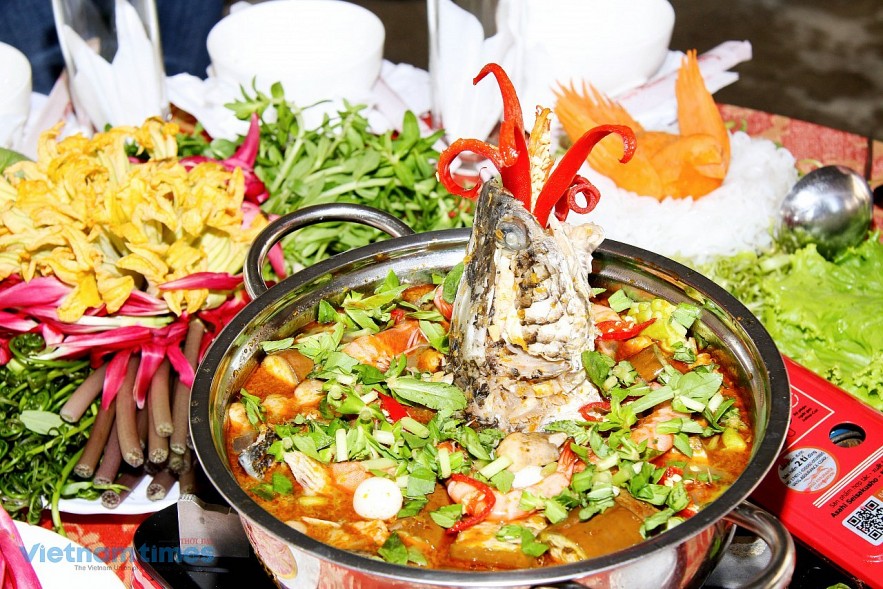 U Minh fish sauce hot pot is recognized by the Vietnam Record Association as one of the 100 specialty dishes of Vietnam.
Ca Mau will organize many activities to restore tourism in late November and early December 2021 with a series of events: Marathon running at Ca Mau Cape Tourist Area with the theme "Connecting Legendary Ho Chi Minh Roads" Ca Mau 2021, and the "Dat Mui Culinary Festival." The "Nam Can Crab Festival associated with Ca Mau's culinary culture" will also be held in Nam Can town, Nam Can district.
At the same time, the department will also organize a Famtrip Delegation to survey Ca Mau tourist destinations to promote tourism, advertise and introduce the image, culture, people and typical products of Ca Mau for representatives of local and foreign travel agency, press and media.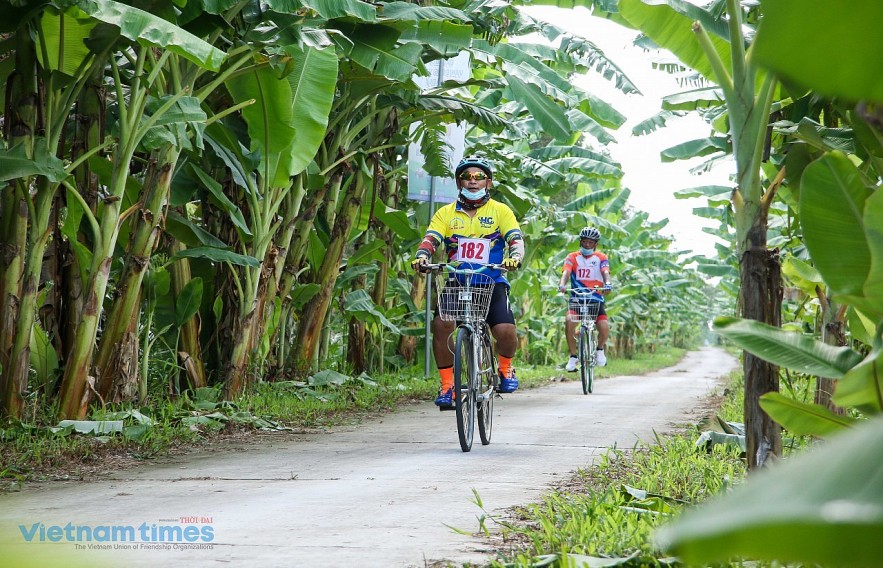 An activity to experience "The scent of U Minh forest" in the Ca Mau program destination in 2021. Photo: Documentary.
Ca Mau tourism industry is developing a program for Ca Mau to 2022 to promote and maintain the organization of effective activities in Ca Mau. There will be annual events such as: Nghinh Ong Song Doc Festival; discovering the legendary U Minh; a marathon race; and the Southern Folk Cake Festival.
Ca Mau is the southernmost point of the country, with a World Biosphere Reserve and wetlands of international importance (World Ramsar Site), associated with Mui Ca National Park.
The province also has a natural area of ​​about 42,000 hectares and U Minh Ha National Park with an area of ​​8,286 hectares being convenient for investment and development of eco-tourism. With the potential of forests, sea and fauna and flora ecosystems found very rich of salty, brackish, and freshwater ecosystems.
Ca Mau is also a land of many revolutionary historical relics, cultural relics, and unique folk traditional festivals, imbued.
In Ca Mau, visitors have many opportunities to experience interesting such as mangroves, canoeing, U Minh forest, fishing or enjoying famous local dishes such as crabs, shrimps and snails.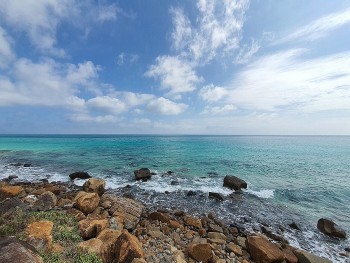 Viet's Home
Con Dao, a historical and famous island situating in the southern province of Ba Ria - Vung Tau, has been named among the top 16 best island vacations in the world, as compiled by tourism magazine Condé Nast Traveler (CNTraveler) of the United States.