A Guide to the Most Inclusive Coffee Shops in Hanoi
Find out more about special shops in the capital city with one of the most under-represented talent pools - workers with disabilities.
Flow-ee Coffee Shop
The workers in this cafe are called "flowers," referring to their cheerfulness and energetic characteristics. Even though they can only communicate with customers through notes or writing orders on the phone, the staff bring a pleasant atmosphere to this special coffee shop. Customers feel welcomed and many come back because of the good impression.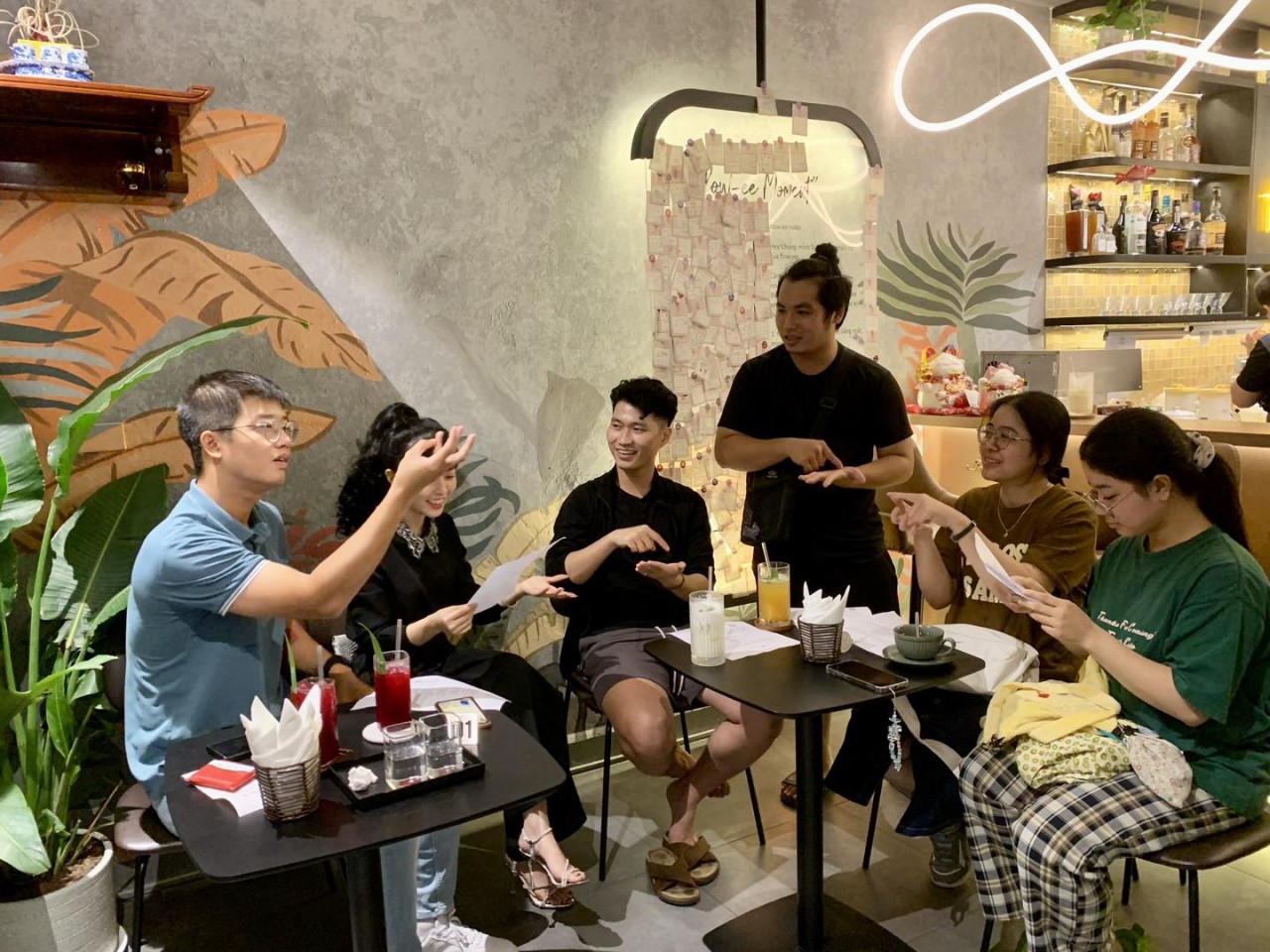 Photo: Flow-ee Coffee Shop
The drink menu seems simple at first glance but it contains signature Vietnamese-styled treats so foreign customers can try an authentic taste of the country. For those who seek seasonal drinks, there are hot cocoa like the best-seller Egg cocoa, Coconut Cocoa.
Another lovely signature characteristic of Flow-ee is the notes wall. It is full of the feedback, messages and words of encouragement left by the customers. The customers' kind words are a way to thank the staff for their hard work. Reading the message while sipping a hot drink is an ideal way to keep both your stomach and your heart warm in this chilly weather.
Simple Coffee
Simple Coffee was established in 2018 by a team of American expats. They wanted to join the coffee culture in Vietnam as well as to normalize the idea of "inclusive workplaces." Their teams include people with disabilities who work in many different positions. They are baristas, waiters, and coordinators who graduated from skill training classes run by "Simple Coffee Imago Work Social Enterprise."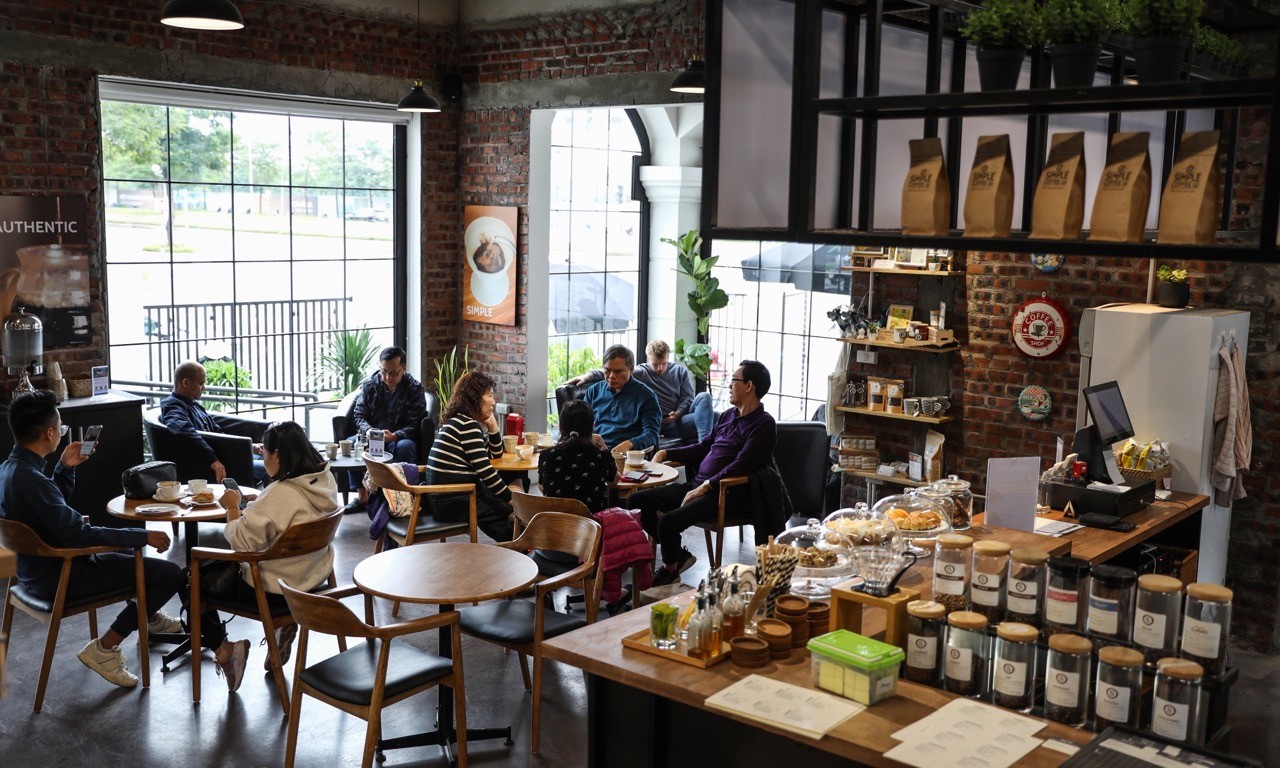 Photo: Simple Coffee
When enjoying your cup of home-roasting coffee at this shop, you can interact with the ones who made it. The coffee roasting process is visible to curious minds. There is also a counter with many different coffee bean choices for you to choose from. Most importantly, the place provides many disabled-accessible parts of the buildings, including the entrance, the restroom, and so on. The way Simple Coffee makes an effort to provide comfort for all people is its No.1 attractiveness.
Sao Mai Coffee Shop
Founded in 2008, the goal of this long-standing coffee shop is to provide an environment for autistic and mentally challenged adolescents to improve social communication. It is to build their independence through practical skills that not only help themselves but also others.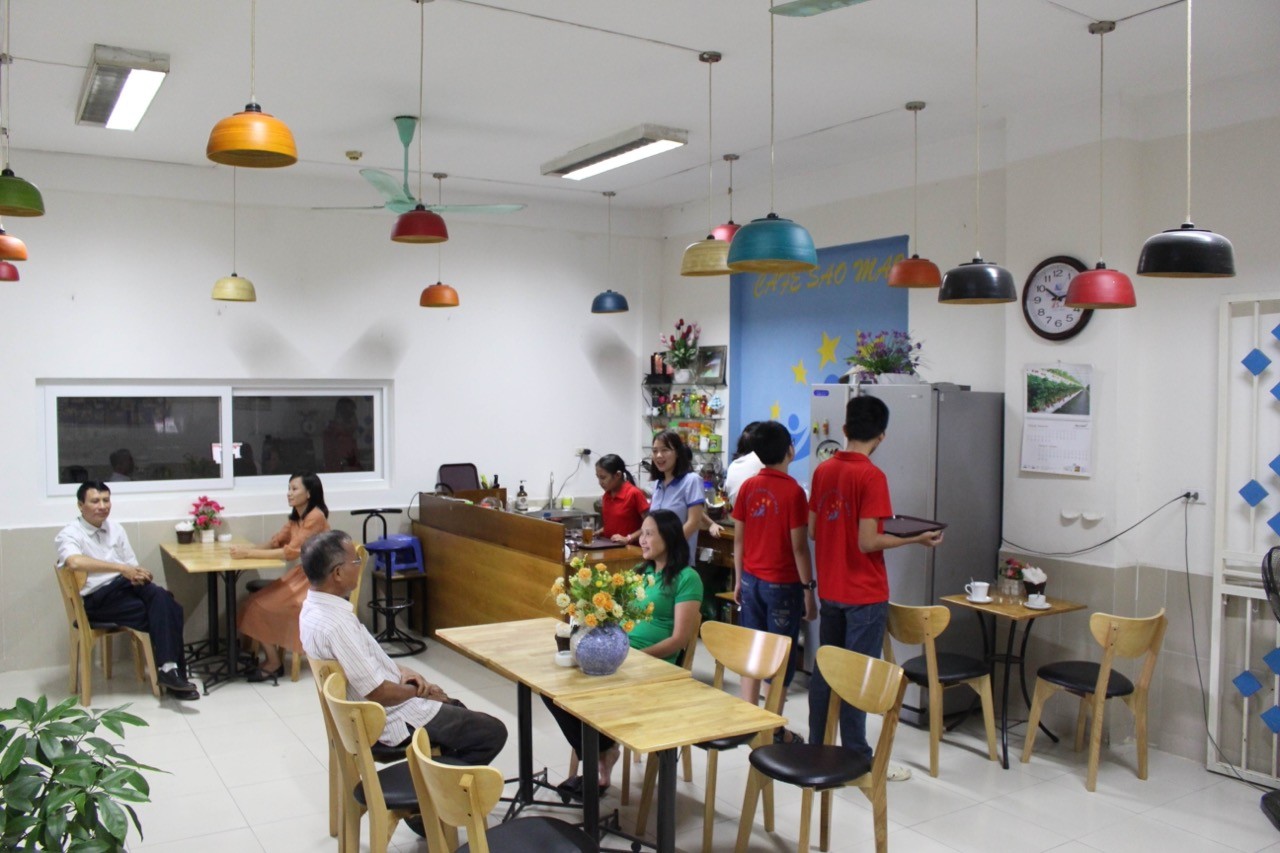 Photo: Trung Tam Sao Mai
Some simple tasks that Sao Mai coffee shop workers learn to do are mixing drinks, working the cashier counter, waiting tables, and doing the dishes. They also participate in cooking, baking, and more complex tasks. Children with autism are most excited when talking with people and seeing that their sincere work puts smiles on people's faces.
Also, the coffee shop radiates a calm, pleasant, and caring atmosphere for both the autistic and mentally challenged adolescents and the customers. Many consider it to be an ideal spot for family day-out, where children can feel free to express themselves, hang out with friends while parents can relax and enjoy delicious coffee.
KymViet Café
Specializing in Vietnamese handicraft production, the name KymViet is made up of Kym (needle) and Viet (Vietnam). It is a coffee shop, a workshop space, and a store of handicraft goods, all under one roof. Among the 30 staff members at KymViet, most of them are hearing-impaired persons or people with disabilities.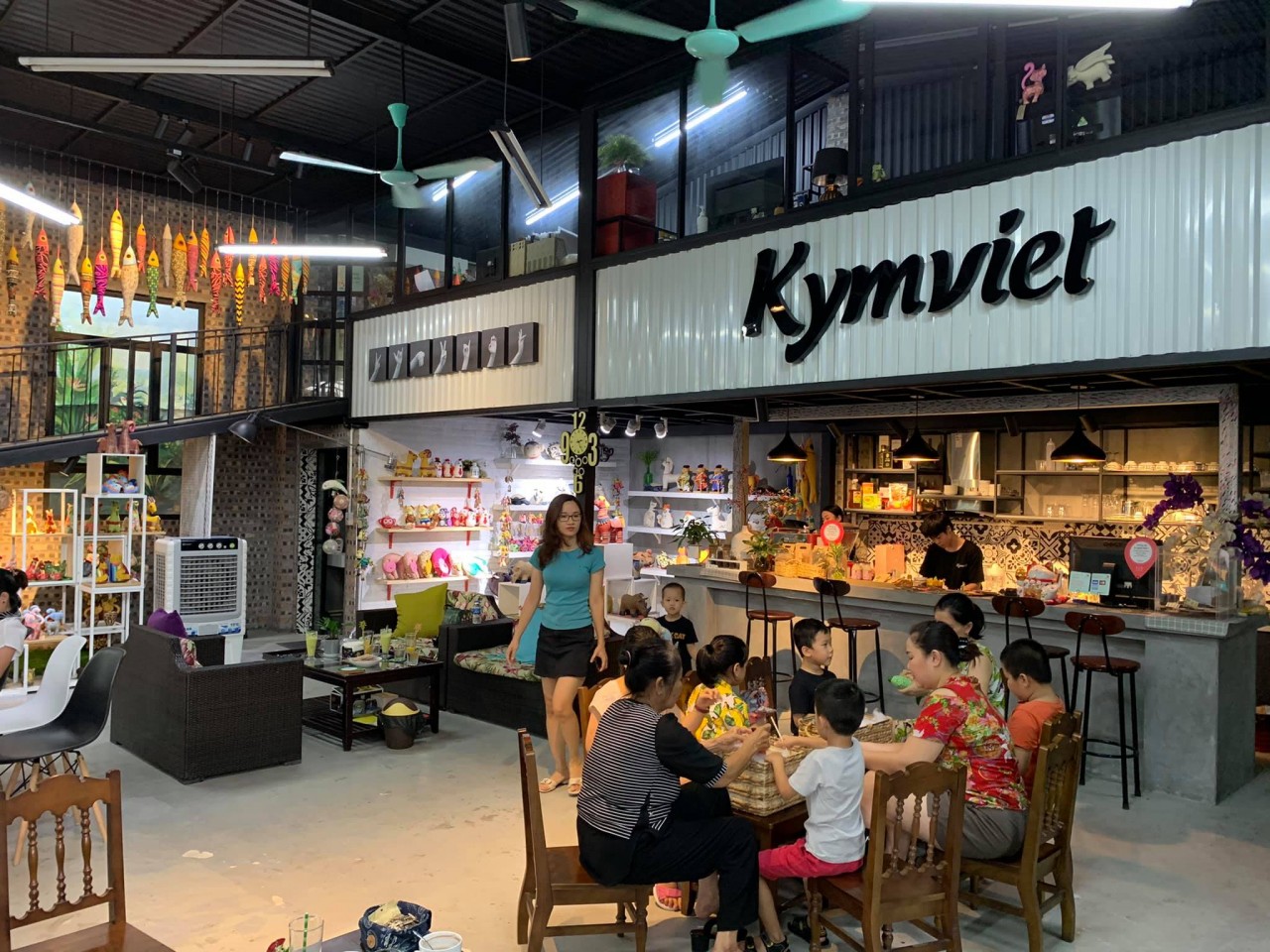 Photo: KymViet
To order, customers first learn the drink names in sign language. Each table has a button that lights up when a customer requests assistance. While at KymViet, customers can also use sign language cards with simple phrases and say "Thank You", "Hello", and so on.
KymViet's dream does not stop at removing the barrier between people with disabilities and those who are without. It also wants to spread a positive message of how each of us can contribute to making others feel empowered.