Cambodia supports victims of pagoda's building collapses
Cambodian Prime Minister Hun Sen has decided to give support to victims in the collapse of the under-construction dining hall at Prasat Korkchak pagoda in Siem Reap province, a senior official said on December 3.
Cambodian rescuers search for victims from the collapsed construction site in a Buddhist temple in Siem Reap on Dec. 2 (Photo: AFP)
According to Senior Minister Kun Kim, first Vice President of the National Committee for Disaster Management, injured workers will get a financial assistance worth 750 USD each, while the amount for families of the death victims is 5,000 USD.
As of 19:00 on December 2, three workers died and 13 others got injured in the fatal accident, which happened at around 3:00 pm (local time).

There were doubts that anyone else was trapped under the debris; therefore, search and rescue efforts are underway.

Earlier, local media reported more than 20 workers were working at the site when the structure went down.

As many as 25 people died in June after the collapse of a seven-storey building under construction in Sihanoukville.

Cambodia has enjoyed a construction boom but there is little oversight of the sector.

There are an estimated 200,000 construction workers in Cambodia, most unskilled, reliant on day wages and not protected by union rules, according to the International Labour Organisation./.
VNA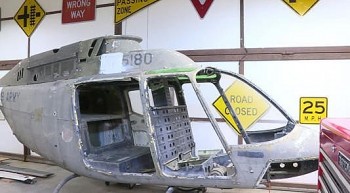 World
A piece of military history related to Vietnam is coming to life with a special project in a small Barton County townm in the US