Cameroon - Viet Fashion Designer Searches for Her Identity in the Vietnam Fashion Scene
With a mother from Vietnam and a father from Cameroon, Huynh Thi Cam Tien, also known as Nafi, is creating lush new looks inspired by her two homelands.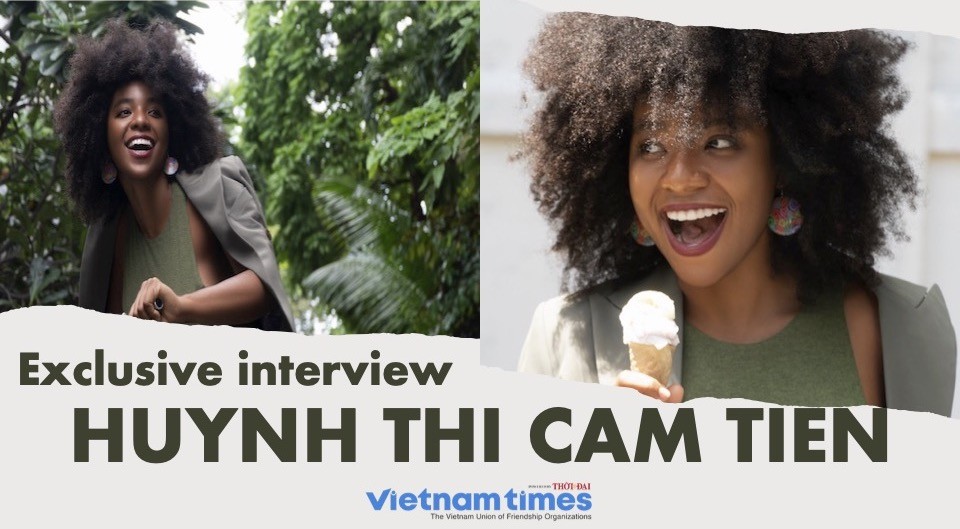 Photo: Huynh Thi Cam Tien
Growing up in Long Xuyen, as other girls simply played with their dolls, Huynh Thi Cam Tien, or Nafi, was hard at work making "designer" clothing for them. This was the humble beginning of her illustrious fashion career. In the years that followed, Tien pursued modeling, design, and entrepreneurship to great degrees of success. Overcoming struggles while remaining true to her passions, Nafi is an exemplary role model for young women across the country and the globe.
In 2017, she first came in the spotlight as Miss Sport of Miss Uniververse VietNam. The next year, she won Miss Talent of Miss Supranational. Now, she is the owner of Nafi Suit, a custom tailor that helps people all over the world achieve their dream look.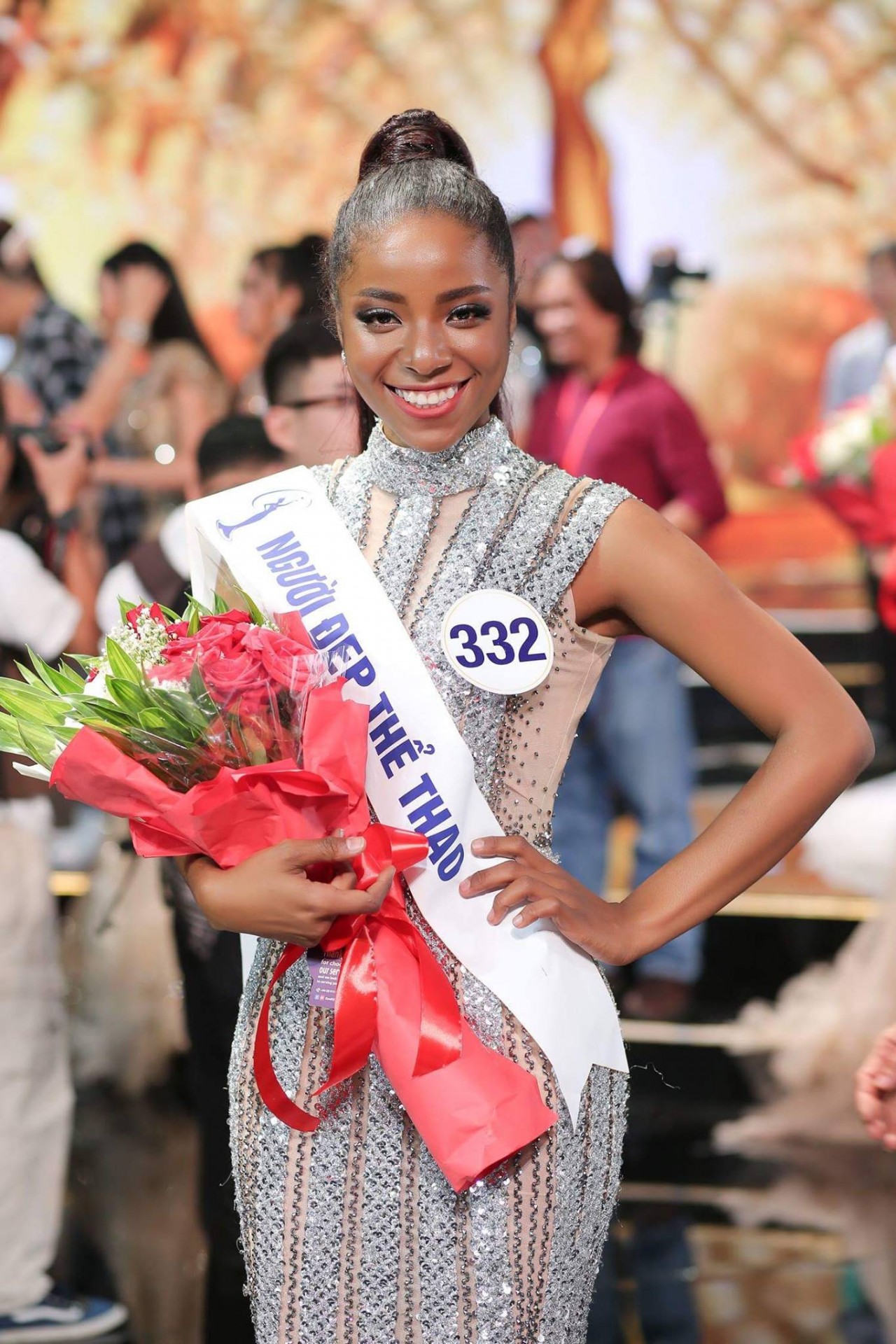 Photo: Huynh Tien Facebook
Despite her many accomplishments, Tien still remains down-to-earth and thankful for her creative roots.
"Whenever I returned to my hometown in Long Xuyen to visit my grandma, she told me that my current life is the same my childhood," said Tien. "The only different is that I went from dressing dolls to dressing mannequin."
Although Nafi Suit was founded a few years ago, the businesswoman continues to receive rave reviews for her elegant design choices. As a daughter of Cameroon and Vietnam, Nafi's unique perspective translates into stunning and inspiring outfits.
A friend of Vietnamese future female leaders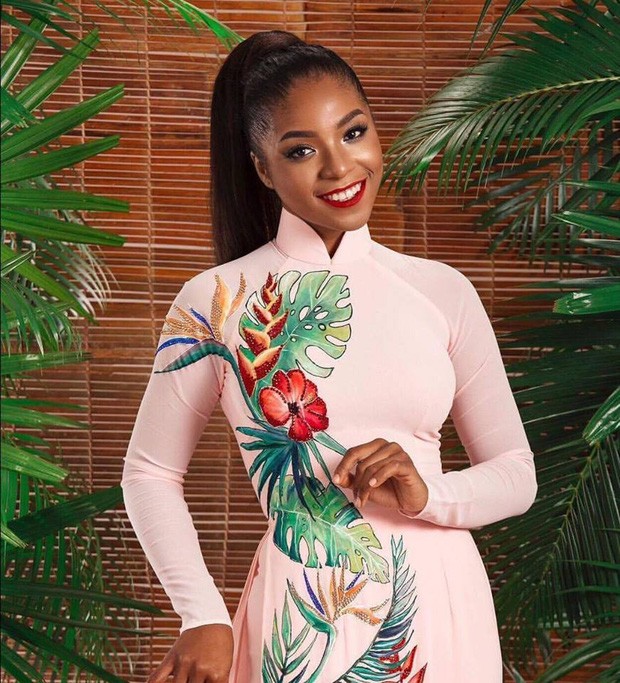 Tien in Ao Dai - Vietnamese traditional dress. Photo: Kenh14
After being recognized by Miss Universe, Tien began to use her influence to empower young girls and women.
For the past few years, she has been inspiring young girls and women across Vietnam as a partner of the non-for-profit project Room to Read. Through this project, Tien recounted her struggles with racial prejudice and her motivation to make a positive influence for little girls everywhere.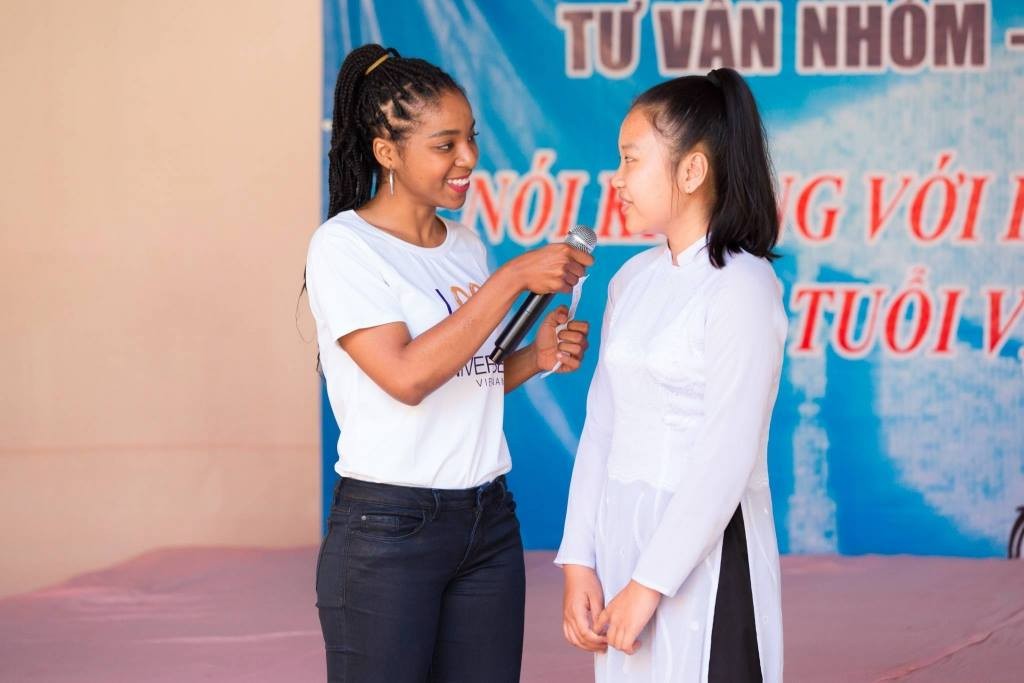 Photo: Room to Read Vietnam
The participants do not think of Tien as just a coach but as a wise and kind sister. Deeply invested in the future of these young women, Tien routinely buys them books to help them expand their knowledge and gain more confidence in the future.
"As a partner of Room to Read, I get the chance to talk to girls, sometimes on livestream chats. I listen to their concerns and provide psychological counseling. I am most stunned about their living conditions or young marriage issues in remote areas and want to inspire them to study hard, work hard, follow their dreams."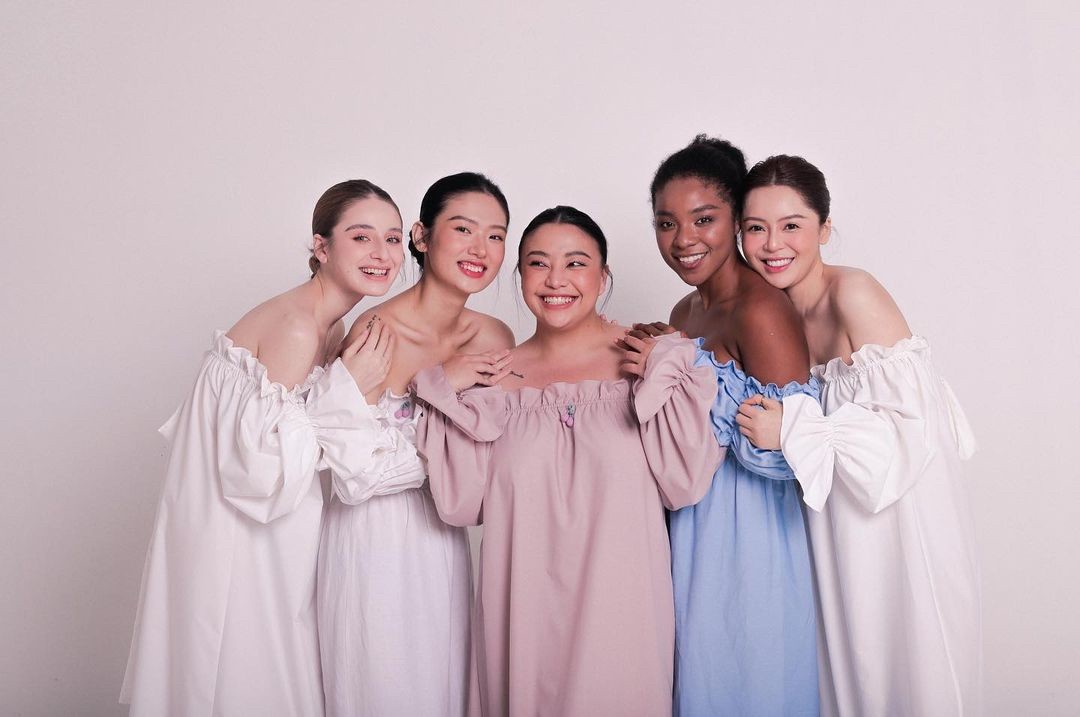 Nafi (second one from the right) participate in a body positivity campaign called "Phu Nu Thuong Nhau" in November 2021. Photo: Cheli Facebook
The harsh reality of an entrepreneur
While Tien enjoys success today, it was not always the case. After graduating from university, the young girl from Long Xuyen went headfirst into the job pool without much thinking. With her background in fashion, Tien did not mind any type of job, as long as she could work within the industry.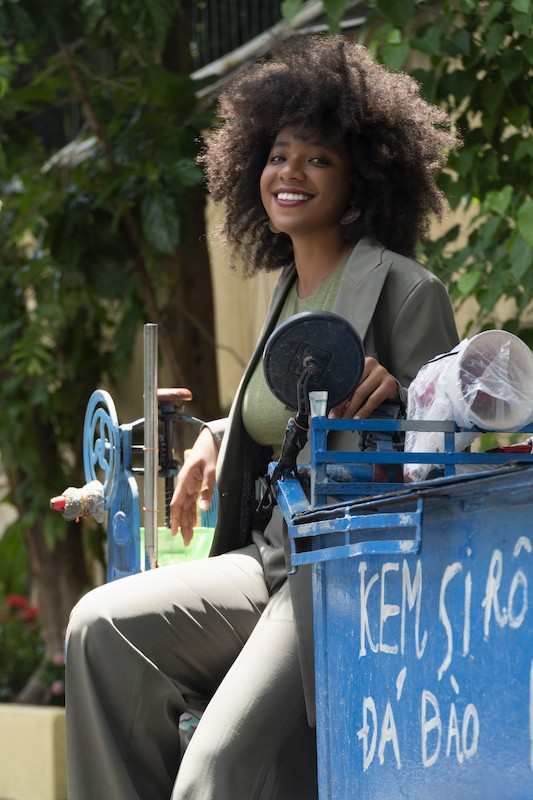 Photo: Huynh Thi Cam Tien
The part-time work only gave her a small taste of her dream. This prompted her to fully bet on herself and start her own clothing brand. Although the bold choice eventually worked out for her, Tien had to deal with a lot of issues for rushing into the business.
"To be honest, I made a mistake of trying to start up at the time I was not ready," admits Tien. "I was not fully prepared to take on the challenge of building my own business. Before, I was just used to working with fabric and clothing measurements, I did not know anything about managing cost or venue renting, etc. I wish I would have worked as an employee for longer so that I gained more experiences. Also, before being a boss of someone else, I wish I had worked harder on becoming my own boss."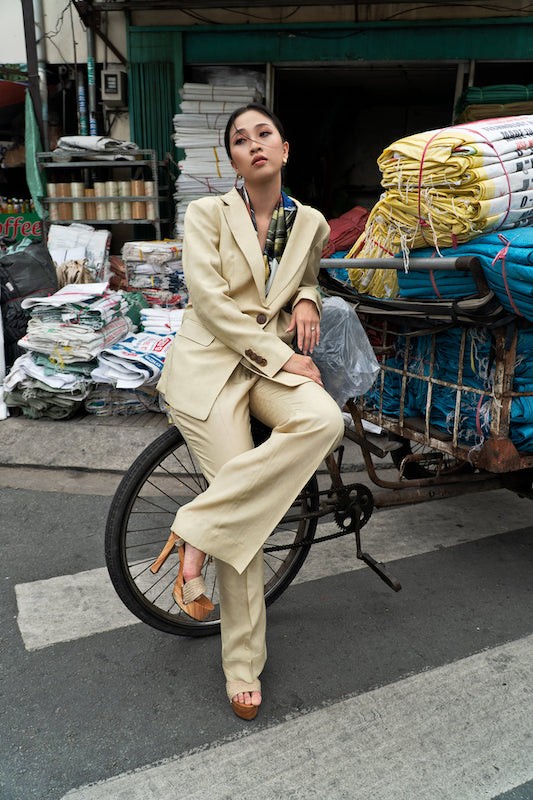 Nafi wants bring the influences of her daily life into fashion. Photo: Nafi
Unfortunately, like many modern creatives, her business struggled under the Vietnam's strict anti-Covid measures. While this was a difficult period for Tien, the extended doldrums of lockdown allowed her to reexamine her goals and helped her realized she needed to make some professional changes.
"As the owner, I need to improve my self-management and time, as well as my emotional management," said Tien. "[When I am stressed] work is not as productive, I no longer enjoyed it."
Putting her business on pause, Tien used this time to reconnect with her ancestral roots and bridged two differing cultures with her keen eye for fashion.
Now rested and ready, this year will usher in many new changes for Tien's business. By downsizing the team and working with freelancers, communicating with suppliers and customers, and making appropriate, sustainable choices, Tien is slowly yet surely rebuilding her unique brand.
"I pay special attention into taking care of my partners, my fabric suppliers, tailors, so that they can make a living," said Tien, as her business bounces back from the pandemic. "That is how I contribute to make fashion more sustainable, besides from the designs, the minimum consumptions of resources."
Inspiration from two homelands
A deep love of nature is a trait she inherited from her Vietnamese mother and a Cameroonian father. The colorful jungles of central Africa and Southeast Asia are a place of profound creative impact for Tien. It is in these wild landscapes that she feels a rush of inspiration. Additionally, the culture and people of both countries help further her creative process.
"I believe everyone sends your way is a message, you observe, listen to them, communicate them, they will open up. Your encounter with people will become part of you, then turn into precious life lessons. That inspires my fashion," said Tien.
Despite coming from a loving and supporting family, Tien still faced persecution because of her darker complexion. Ignorant bullies would mock her skin color or her family background. Obviously, this trauma has left an impression on Tien but she doesn't let other people's opinions define her. Rather, she is more inclined to embrace her own, true identity.
"I used to wonder what life would be if I was not African-Vietnamese or I did not have the life-changing moment when entering beauty contests," said Tien. "But now I do not want to waste more time wondering. Instead, I focus on my present self and listen to it closely. I think it is important that people have a chance to learn about themselves and explore what they capable of. I want to inspire people with my life story and my journey."
While African culture is not traditionally celebrated in Vietnam, Tien wishes to honor her multi-cultured heritage by creating outfits inspired the lush, natural beauty of Vietnam and Cameroon's tropical jungles.
"My fashion resolution is that I want to get closer to my African roots, which now I only can see on the internet or from childhood memories," said Tien. "As I had been close with nature ever since I was little, inspiration come easily when I work with colorful and patterns. Instead of letting them go as mere ideas or some sketches to be stored away forever, I will turn them into reality."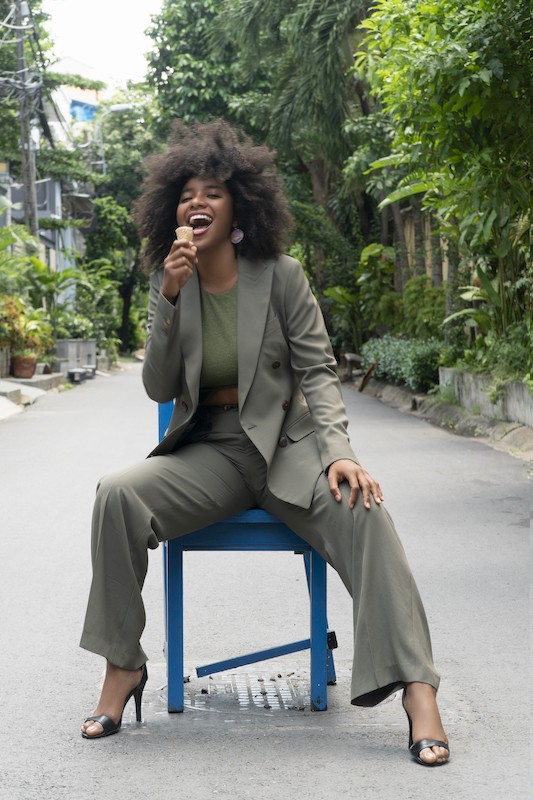 Photo: Huynh Thi Cam Tiền
Top 9 Fashion Trends For 2022

With 2022 is already here, many new fashion trends appear, some old and some new. Take a look at these top trends that you can ...