Vietnamese-born Supermodel to Host the World's First Sustainable Ocean Fashion Show
Vietnamese-born supermodel Jessica Minh Anh continues to impress as she will host the world's first sustainable ocean fashion show on Feb. 28.
Photo: Tien Phong Online
J Fashion Show by Jesssica Minh Anh - Vietnamese supermodel will have its world premiere on Feb. 28.
As the producer behind the world's most innovative Fashion and Environment projects, she will transform a new, liquefied natural gas ocean liner into an ocean fashion catwalk.
In the cinematic setting of the Italian Riviera, the J Spring fashion show will deliver a message of sustainable fashion, and mark a historic milestone in the fashion world as well as the global travel industry.
One highlight event of the night will welcome the global media and special guests aboard the Costa Toscana, a new age "smart city", before the ship's launch in Portofino, Italy.
Fashionistas around the world can expect nothing but the best, a mix of haute couture and app fashion collections as Jessica's previous runway shows featured designers Paul Costelloe, Montblanc, Yumi Katsura, Ziad Nakad, Shiatzy Chen and Tony Ward.
The quintessence of Italian art, architecture, culture, luxury and sophistication promises to bring a lot of excitement in this red carpet event.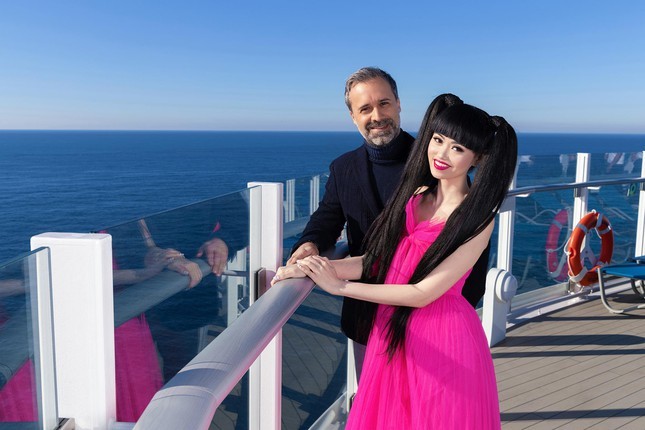 Jessica Minh Anh and Mario Zanetti (left), President of Costa Cruises. Photo: Tien Phong Online
Regarding the selection of Costa Toscana for the catwalk venue, the host Jessica Minh Anh shared: "This moment creates an opportunity for a more sustainable 'reboot' of our society. Costa Toscana perfectly harmonizes with my mission to highlight sustainable fashion in a visually appealing way. The ship Costa Toscana runs on liquefied natural gas, one of the most advanced technologies to reduce emissions. It represents a breakthrough in the tourism industry. I am honored to help kickstart the revival of the travel and fashion industries on such a unique ship."
J Spring Fashion Show 2022 is Jessica Minh Anh's comeback catwalk after the resounding success of "The runway on the runway" at JFK International Airport, USA before the pandemic, where the supermodel promoted a global sustainable supply chain on a bridge.
An official campaign video captures the iconic moment Jessica Minh Anh runs down the catwalk in a vibrant pink dress against a picturesque backdrop of giant ship, out on the deep blue sea horizon . The world is about to witness a Vietnamese sensation making a fashion statement like never before.
This year's catwalk by Jessica Minh Anh includes Fashion and Environment themes, also water shows, aerial shows, all merge into one grand and captivating show.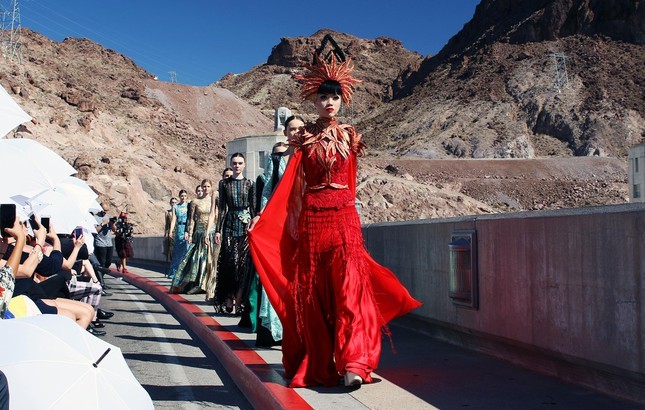 Jessica Minh Anh is known for always making headd turned with her past projects taken place atop the Eiffel Tower, Tower Bridge of London, Grand Canyon Glass Bridge, Hoover Dam, Gemasolar Solar Power Plant and giant ocean liner in Dubai, New York, Sydney and Hong Kong. Photo: Tien Phong Online
"Jessica Minh Anh is a pioneer in combining fashion with sustainability in an eye-catching way, just as Costa Cruises was the first shipping line in the world to operate a vessel powered by liquefied natural gas. We are excited to welcome Jessica and invite her to introduce our newest ship - the Costa Toscana, in an innovative way! This will be a program that brings a fascinating Italian experience at sea to special guests," said Mario Zanetti, President of Costa Cruises.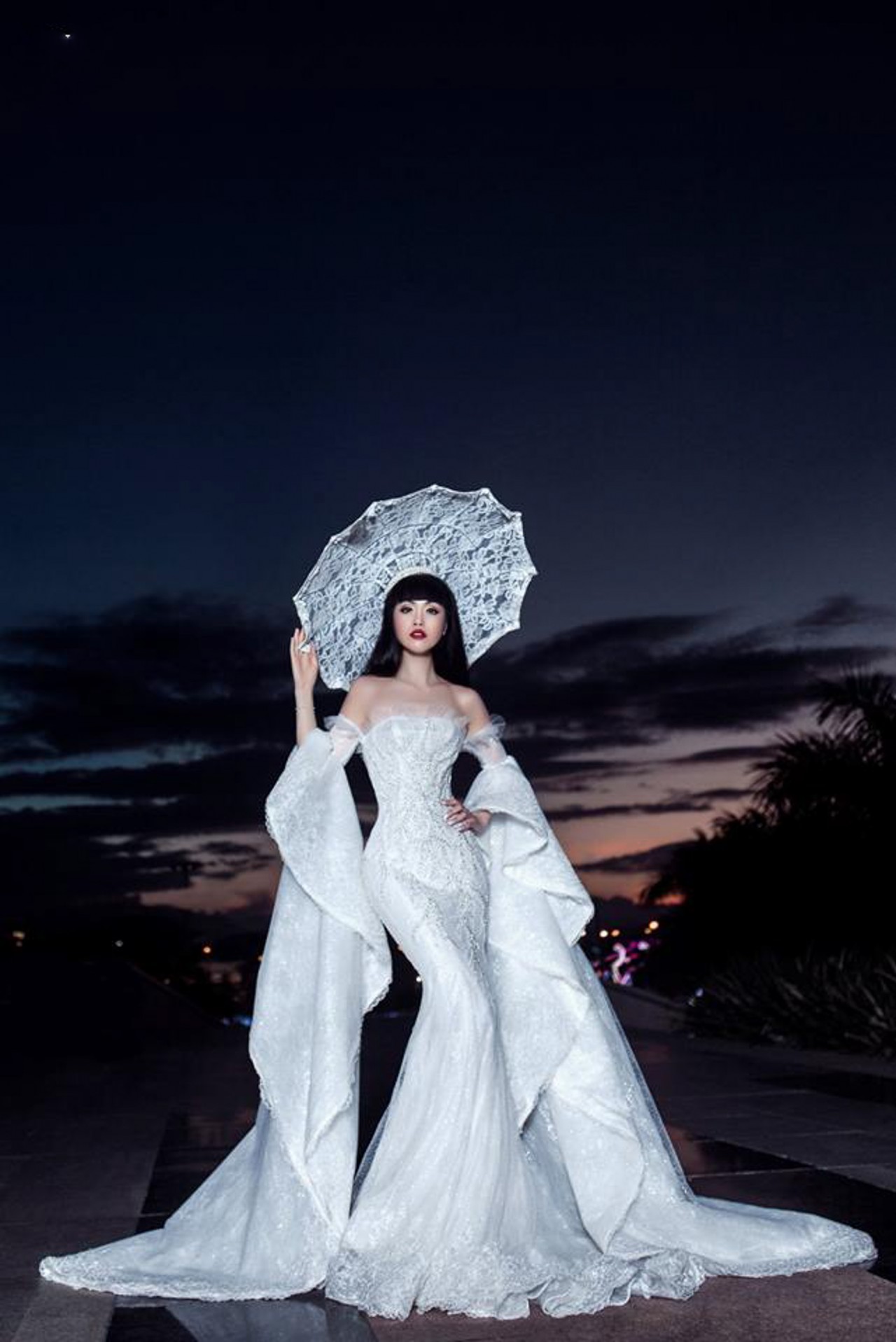 Photo: VOV VN
Jessica Minh Anh was born in 1983, is a famous young Vietnamese-born supermodel.
Jessica Minh Anh is an expert at turning iconic world locations into stunning runways. She is the only one who received permission to turn national icons into fashion runways, including the Eiffel Tower, London Tower Bridge, the new American freedom icon One World Trade Center, Gardens by the Bay's Skyway in Singapore, and Skybridge at PETRONAS Twin Towers.
The supermodel hosted a grand fashion show at the world's tallest runway on the Grand Canyon Skywalk, 4,000 feet above the Colorado River.