Career Horoscope for July 29: Leo drenched by sentiments and emotions
July 29 Horoscope for Career and Work - Today brings great news and wonderful outcomes after some heavier aspects. The Leo sun forms an awesome fire trine with the waxing moon in Sagittarius in the afternoon to provide a jovial spirit overall. Check out our daily horoscope for your career now!
Jul 29, 2020, Horoscope for Career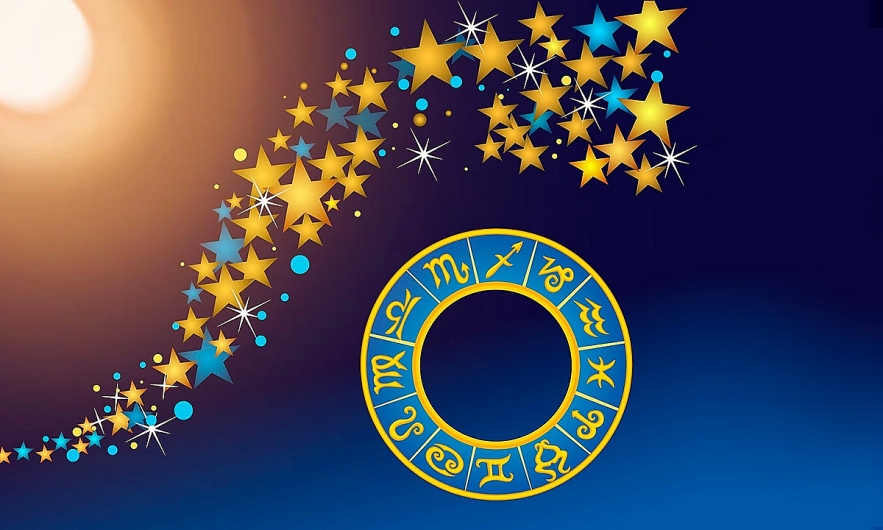 Daily-career-Horoscope-for-29th-July:-Astrological-Prediction-for-Zodiac-Signs
Aries
Today's career forecast: Don't make mountains out of molehills today. Someone's off-the-cuff comment made this morning could cripple you for the rest of the day if you are not careful. Your sensitive nature is easily hurt. Protect it with a suit of armor.
Ganesha's forecast: The first half of the day seems interesting. You will be working on new money-generating ideas. In the later part of the day, you will be busy implementing those ideas. You will comfortably manage the complexities and ensure a smooth operation. Ganesha finds you full of energy throughout the day.
Today's career forecast: Other people may insist that you need to slow down, but you don't necessarily have to listen. Today may be a slight downer, but the larger trend is quite positive for you. You are moving on an upward spiral to success. Don't stop now.
Ganesha's forecast: Technical problems may force you to rework on some programming codes. You may feel as if you are in a bind with your computer. You should not worry, it's just for a day. As soon as you are done with work, you may want to rush home.
Gemini
Today's career forecast: Use this day in the most productive way possible. Set your plans now. You have the potential to be extremely successful with whatever you pursue. Take advantage of the certainty you have today because most likely, it won't be there tomorrow.
Ganesha's forecast: You might be inspired by someone today. This may motivate you to enhance your basic skills. Nevertheless, your communication skills seem to be at its best. You will have a very good rapport with people in the workplace. Ganesha thinks the day is lucky for you in all aspects.
Cancer
Today's career forecast: You are in a high-energy period in which you can accomplish quite a bit. Make sure that you are focusing this energy on your own goals instead of letting this energy go to waste on other things. Career success is attainable if you truly want it.
Ganesha's forecast: You may not have too much work at the office hence you will continue doing your routine work. Ganesha warns you against wasting time as work pressure may build up during the later part of the day. You will maintain a smooth progress in your work.
Leo
Today's career forecast: Tension connected with work continues to build and there seems to be no end in sight. Take time out for yourself in order to preserve your sanity. Getting too caught up in the drama of your job is dangerous right now.
Ganesha's forecast: Sentiments and emotions might drench you in the morning, regardless of what you are dealing with. Interestingly, noon may appear contradictory. However, it may not impact on your work. Ganesha feels you will be more practical towards your final objective later during the day.
Virgo
Today's career forecast: You are building up to a very climactic point with regard to your career. Make sure you and your job are in proper alignment. Make minor adjustments today but try to refrain from making any pivotal decisions. Wait until all the nickels have dropped.
Ganesha's forecast: You might want to express your opinions today. However, you must assess them logically first, suggests Ganesha. All the analytical tactics may not be accepted only the logically sound plans may be implemented. Hours at the office will be smooth and hassle free.
Libra
Today's career forecast: Unfortunately, you aren't able to make the connections you want to today. People you call are unavailable and your keynote speaker is unable to attend the virtual meeting you scheduled. Accept this and trust that these things have happened for the best.
Ganesha's forecast: Librans have a good reason to cheer. Professionally a successful day is coming up for you. Ganesha feels this is the perfect day to begin a new project. You might come up with new ideas and suggestions and they will be appreciated. The majority of them will get implemented too.
Scorpio
Today's career forecast: Events continue to be hectic surrounding work and the last thing that exists is peace. Don't get too bent out of shape over this fact. Realize that this is just a phase and that you can actually benefit by being a bit more assertive yourself.
Ganesha's forecast: You are prone to make mistakes today. Therefore, you have to be extremely careful, advises Ganesha. You might understand that you have been working in the wrong direction even after putting in a lot of effort. In such cases, you may have to redo the entire task, warns Ganesha.
Sagittarius
Today's career forecast: When you don't find the answer that you are looking for today, try not to get upset and lash out at everyone around you. Trust that the answer will come. It may not come when you want it to, but you will have it when you truly need it.
Ganesha's forecast: Along with your routine work, you might want to make some changes in your office. You should not ignore your prime responsibilities. Ganesha feels you should define your priorities today. Completing tasks on time will be the challenge, says Ganesha. You may find a problem in reconciling ethics and responsibilities.
Capricorn
Today's career forecast: Skirting around the issues today will not get you where you want to go. You are better off facing the music. When you do so, you will actually find that they are playing your tune. Opportunities in the business world are picking up for you.
Ganesha's forecast: You will turn energetic at the beginning of the day, but you might soon be tired and understand the importance of teamwork. Ganesha feels that the development of team spirit may help you achieve projects at hand. You might be in a mood to share work-related aspects and concerns with your companion as well.
Aquarius
Today's career forecast: You may try violently to stand your ground today, but why bother? It is worth it to actually take the opposing argument into account. You have an incredible opportunity in front of you in which you can grow and learn a great deal. Embrace it.
Ganesha's forecast: Instead of breaking new grounds, you might want to follow your daily routine. Ganesha feels that you may depend more on luck today. You may find trouble in arranging the meeting schedule. In addition to this, you might want to make some positive changes in your working style.
Pisces
Today's career forecast: If you purposefully provoke other people today, they will not hesitate to lash back. Think twice before you pick a fight with someone you encounter during your daily work routine. The long-term effects of such a conflict could be quite detrimental.
Ganesha's forecast: Ganesha thinks you will be a bit untidy today and hence unsure about handling the work. You may not feel responsible and pending tasks might not be completed as well. Overall, the day might seem very dull and boring at the office.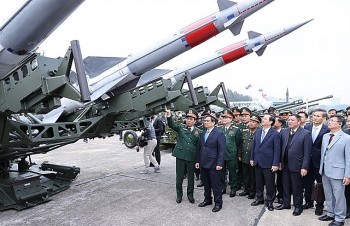 National
The inauguration ceremony of the Vietnam International Defence Expo 2022 (Vietnam Defence 2022) was held in Hanoi on December 8.