CEO Vietjet only Vietnamese in the world's most powerful women list of 2019
Vietjet Air CEO Nguyen Thi Phuong Thao ranks 52nd in the list of the 100 most powerful women in the world 2019.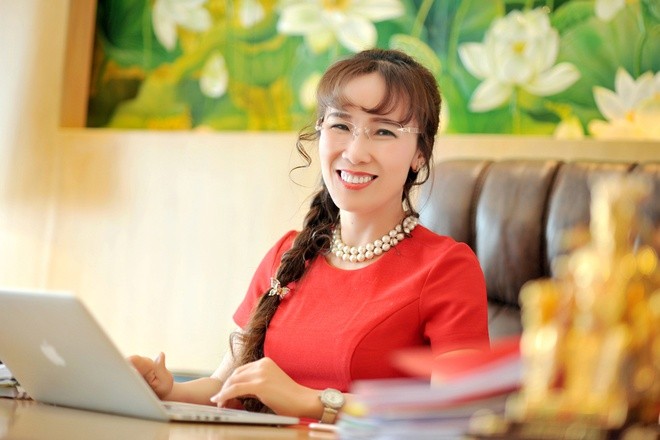 Vietjet CEO Nguyen Thi Phuong Thao
Forbes has just announced the annual list of the 100 most powerful women in the world. Billionaire Nguyen Thi Phuong Thao, CEO of Vietjet Air, for the third consecutive time in the top 100.
According to Forbes, as of December 13, 2019, the estimated assets of the self-made billionaire are around US$2.7 billion, which makes her also the only female Vietnamese in Forbes' dollar billionaire list.
Ms. Nguyen Thi Phuong Thao was born in 1970 in Hanoi. She used to have time to study and live in Eastern Europe. She is best known for being the President and CEO of Vietjet Air. She also chairs a multi-sector Sovico Group, HDBank and many real estate businesses.
Data of the Aviation Department shows that, Vietjet is leading the domestic aviation market of Vietnam with 43% market share. In the first 9 months of 2019, Vietjet's consolidated revenue is 38,134 billion VND, earnings before tax is 4,206 billion VND.
2019 is the 16th year that Forbes announces the list of the 100 most powerful women in the world.
The most powerful woman on the planet this year, according to Forbes, is still German Chancellor Angela Merkel. The second place is Ms. Christine Lagarde, President of the European Central Bank, former director of the International Monetary Fund IMF. The third place is House Speaker Nancy Pelosi.
Greta Thunberg, a Swedish environmental activist who has just been selected Time's Person of the Year for 2019, also appears on Forbes' 100 most powerful women list.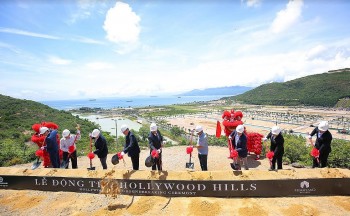 Economy
On October 2, at Hai Giang peninsula (Quy Nhon city, Binh Dinh), Hung Thinh Corporation held the groundbreaking ceremony of Hollywood Hills by YOO Inspired by Starck – a subdivision at MerryLand Quy Nhon. The event marks the first time that the world's No.1 ranked design and branded residence company YOO Inspired by Starck is officially present in Vietnam, with a collection of villas designed by creative director, Philippe Starck.