Challenges For Digital Inclusion of Vietnamese Nationwide
The lack of internet and IT skills still are key findings of a survey measuring Vietnam Sustainable Development Goal indicators on Children and Women (SDGCW) 2020-2021.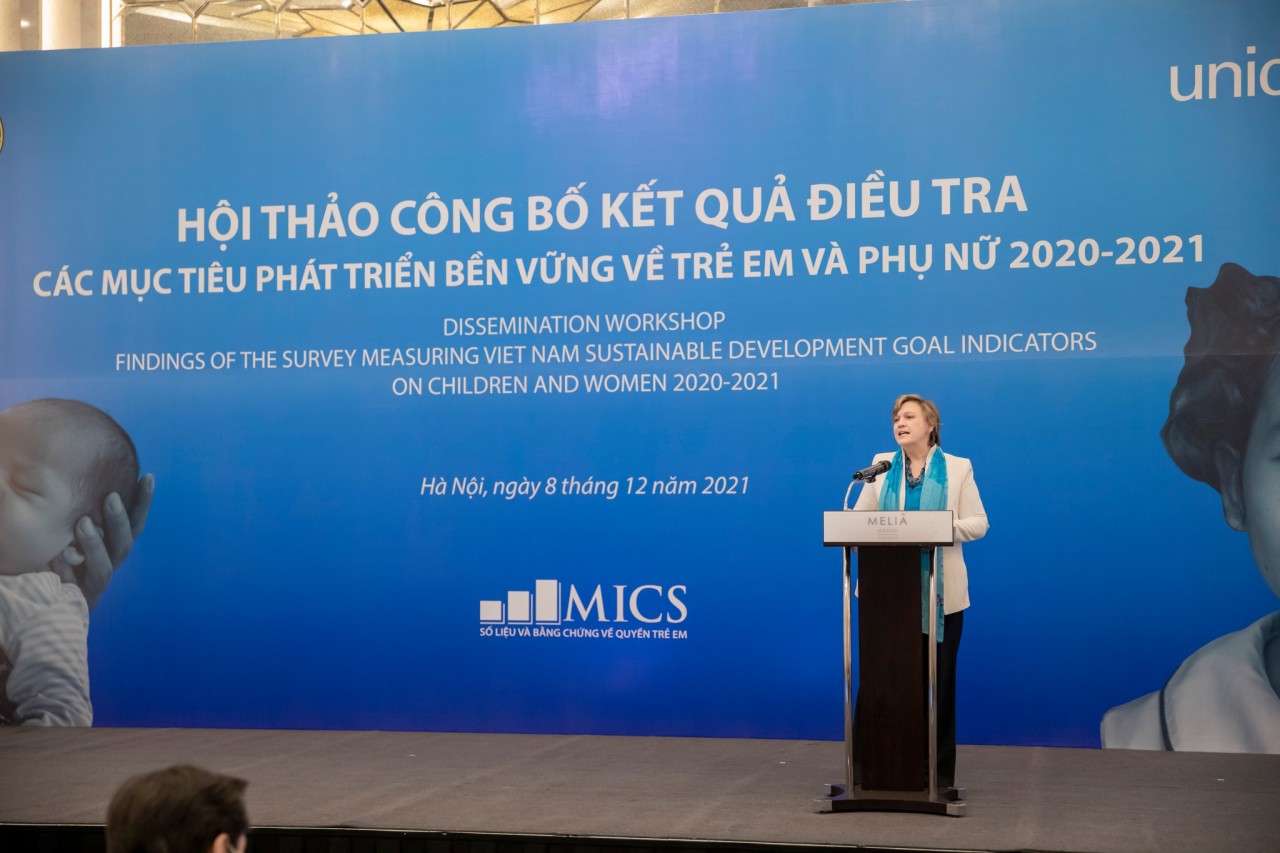 UNICEF Representative in Vietnam Rana Flowers at event. Photo: UNICEF Vietnam
Detailed evidence on the situation of children and women in Vietnam was released on Dec. 8 in Hanoi by the General Statistics Office (GSO) and the United Nations Children's Fund (UNICEF) of Vietnam. The survey showed that although more than 80% of Vietnamese people aged 15-49 use the Internet, only over 30% of them know how to use computers, reported VNA.
The survey was conducted by GSO in collaboration with concerned government ministries and agencies. It is part of the Global Multiple Indicator Cluster Survey (MICS) Programme of UNICEF, 6th Round, or MICS6, which for the first time integrated selected modules from the Demographic and Health Survey. Technical and financial oversight and support was provided by UNICEF, while the United Nations Population Fund (UNFPA) contributed technical and some financial support to extend the areas addressed in the survey.
The survey was specifically designed to measure Vietnam's progress on the Sustainable Development Goal Indicators for Children and Women in Vietnam (SDGCW), measuring 169 indicators related to women and children, of which 35 are National Sustainable Development Goals (SDGs). Providing data for several targets that would otherwise be unavailable, the survey is key to monitoring Vietnam's progress towards achieving the SDGs and its national targets.
While reporting key findings of the survey at the workshop, Rana Flowers, UNICEF representative in Vietnam pointed out ethnic minority women and children, especially the Mong and Khmer, are the most vulnerable group in terms of the UN sustainable development goals.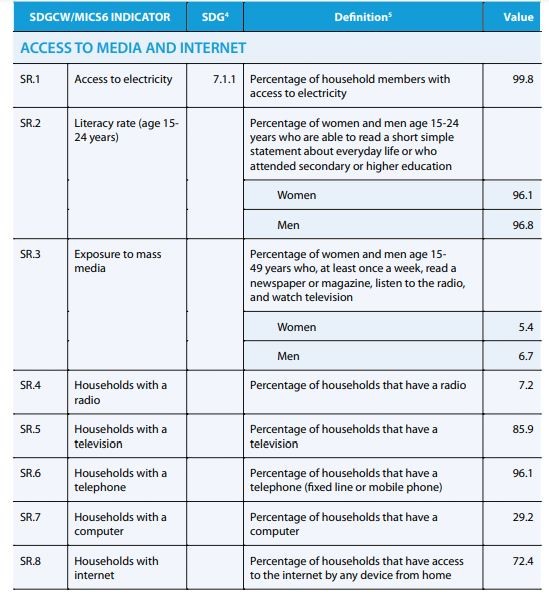 A statistical snapshot.
She also mentioned a lack of internet access and IT skills among people across the country. The survey showed that although more than 80% of people aged 15-49 use the Internet, only over 30% of them know how to use computers.
She also pointed out the popular practice of punishing children at home by means of violence and a clean water crisis facing Vietnam.
In her opening speech, GSO General Director Nguyen Thi Huong said it is the biggest MICS in Vietnam and the world to date, with 14,000 households in 700 areas across all 63 provinces and cities of the country participating in. The samples represent six economic regions and two major cities – Hanoi and Ho Chi Minh City – as well as major ethnic minority groups.
Huong noted the findings reflect the real life of children and women in Vietnam regarding reproductive health, child nutrition, education, health, equal access to information and communication technology, inclusive development, early labour, child disability, among other indicators.
She said the information will support the establishment of programmes and policies, especially those focusing on disadvantaged children and women such as ethnic minorities living in disadvantaged areas, poor households and people with disabilities.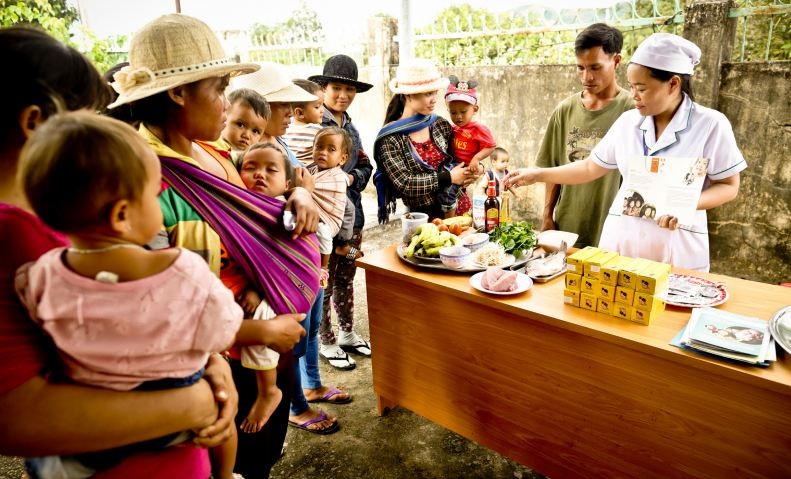 Photo: UNICEF VietnamTruong Viet Hung
Extra efforts made to ensure gender equality for ethnic women
Vietnam has developed a fairly progressive national legal framework for gender equality and women's empowerment, including policies to promote gender equality in the ethnic minority-inhabited areas. The Law on Gender Equality (2006), the National Strategy on Gender Equality for 2011-2020, and the national programmes on gender equality for 2011-2015 and 2016-2020 all contain provisions to promote gender equality among the ethnic minority groups.
In addition, specific policies for these areas such as the project on minimising child marriage and consanguine marriage among ethnic minorities in the 2015-2025 period, the project on gender equality support activities in ethnic minority areas for 2018-2025, and the Master Plan for Socio-Economic Development in Ethnic Minorities and Mountainous Areas in the 2021-2030 period have been issued as well.
Most recently on Oct. 14, Deputy Prime Minister Pham Binh Minh signed a decision approving the national target programme on socio-economic development for the mountainous and ethnic-inhabited areas for the 2021-2030 period.
The programme includes a special project for ethnic women, marking the first time that a national target programme has a specific project on gender equality. Investment capital for the 2021-2025 period will be over VND 2.38 trillion (USD 104 million) and that of the 2026-2030 period will be over VND 1.35 trillion (USD 58.8 millon).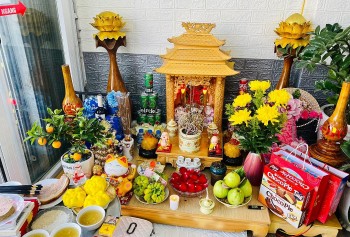 Handbook
Learn more about an ancient Vietnamese tradition that may bring you good fortune!