Vietnamese Businesses in US Launch Networking Opportunity
The networking function hopes to strengthen Vietnamese businesses abroad.
The event entitled Convergence of Vietnamese Businessmen was sponsored by the Consulate General of Vietnam in Houston, Texas on December 3, 2021. This is an opportunity for businesses and members of the Vietnamese community in the United States to network, learn more about one another, and support each other in their personal and professional lives.
More than 100 people attended the event, including representatives from more than 60 Vietnamese and Vietnamese-owned businesses in Texas, California, and neighboring states, who work in a variety of fields including oil and gas, electronics, food, consumer goods, packaging, real estate investment, construction material manufacturing, medical services and medical equipment, and other industries.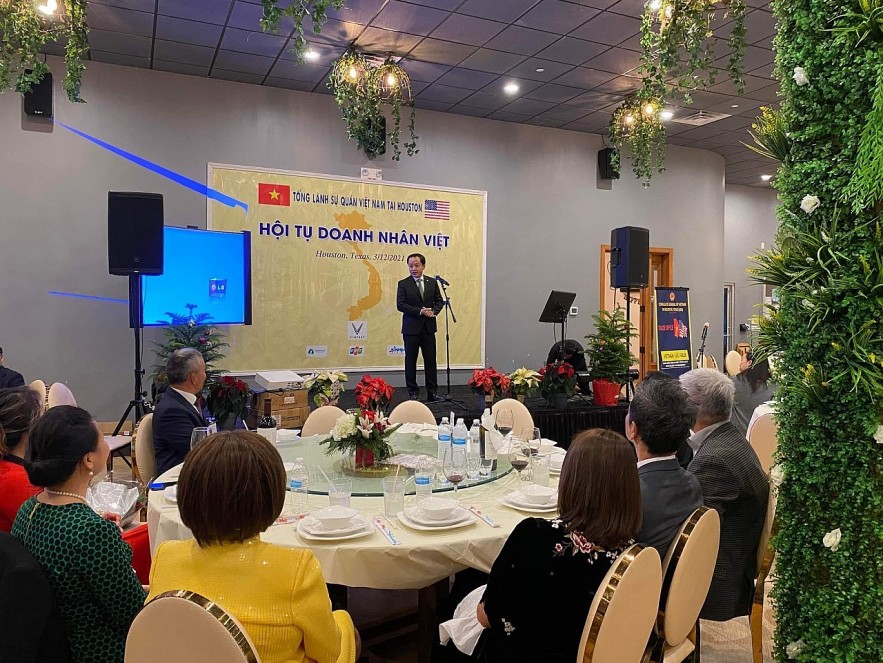 Overview of the meeting. Photo: VietnamTimes
Texas is home to the second-largest Vietnamese-American community as well as the number of Vietnamese businesses in the United States. For many years, many Vietnamese and Vietnamese-owned enterprises have thrived in Texas. Many Vietnamese businesses have been looking for ways to extend their trade and investment markets in the country, and many foreign Vietnamese businesses have also been looking for ways to invest.
Vietnamese enterprises, such as Vinfast or FPT, that are adopting a plan to bring Vietnamese products to the world had the opportunity to showcase their products to the business community in Texas and other nearby states locates on the south shore. Vietnamese-American investors looking for factory building prospects in Vietnam might contact industrial park development companies like Kinh Bac.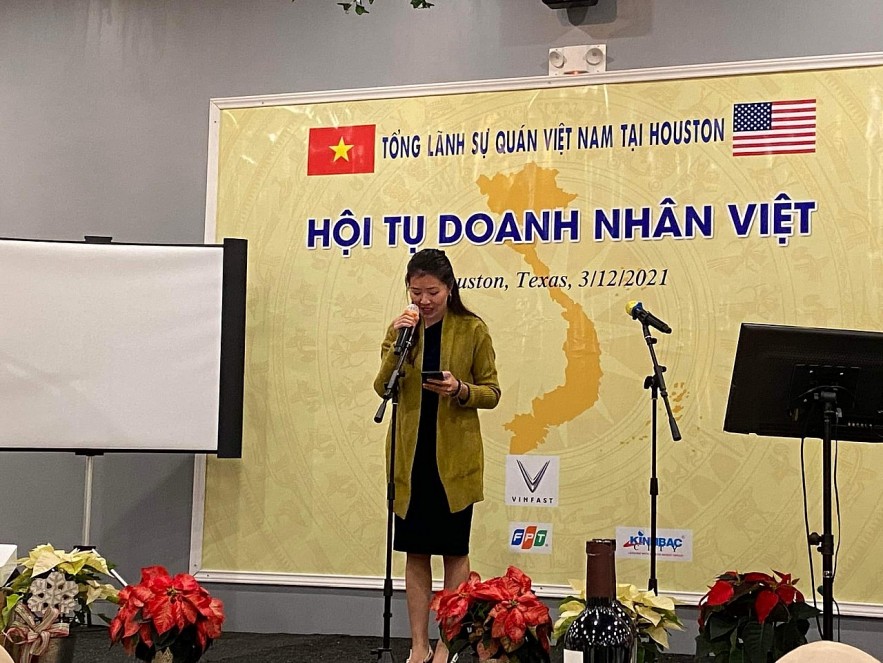 Business representatives shared experiences at the meeting. Photo: VietnamTimes
Many entrepreneurs enjoyed the opportunity to meet and learn more about each other, provide practical assistance, and propagate the spirit of the 'Vietnamese prefer made-in-Vietnam goods' campaign in the Vietnamese community in the United States.
At the conference, a number of successful businesses told their stories and stated their desire to support and collaborate with overseas Vietnamese enterprises searching for investment opportunities in the United States, and vice versa.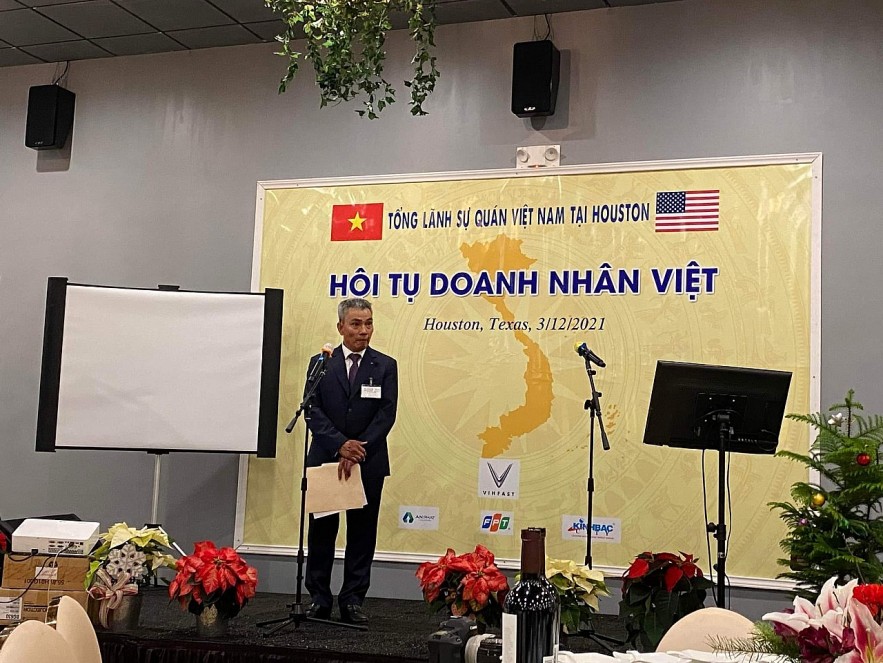 Consul General of Vietnam in Houston, USA Nguyen Trac Ba spoke at the program. Photo: VietnamTimes
Nguyen Trac Ba, the US Consul General of Vietnam in Houston, said at the event: "So far, we have focused a lot on the field of the US businesses, but Vietnamese businesses in the US are also very strong. We want domestic businesses in Vietnam as well as Vietnamese businesses that have established a foothold in the United States to know each other, thereby connecting to serve the interests of businesses, and at the same time make contributions to the homeland".
Thời Đại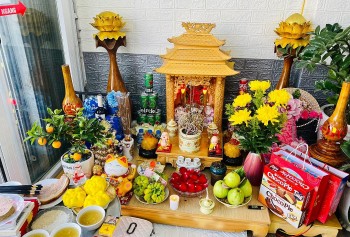 Handbook
Learn more about an ancient Vietnamese tradition that may bring you good fortune!