Check Out The Winning Artworks of "Hanoi is…" Illustration Contest
The winning artworks of "Hanoi is…" Illustration Contest announced.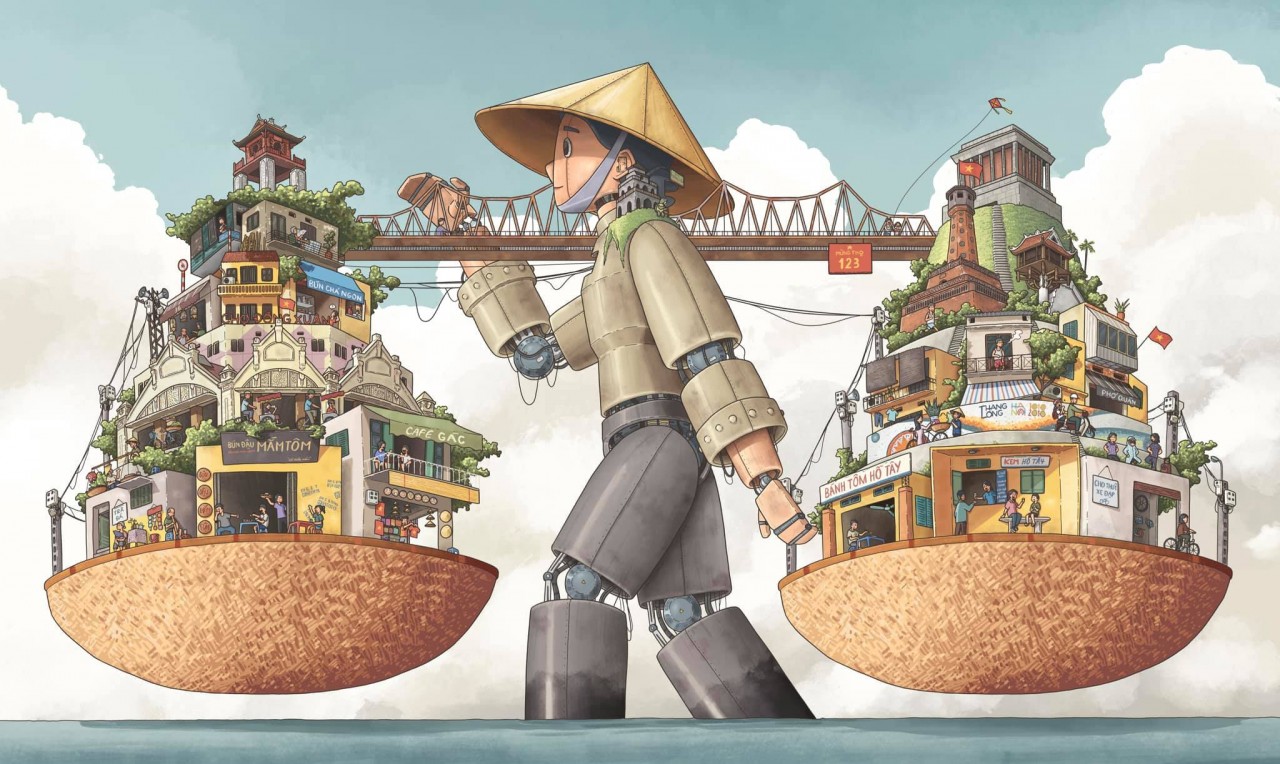 The painting entitled "Hanoi's Street Vendors" by Dang Thai Tuan won the First Prize of the contest.
After more than a month from Aug. 6 to Sep. 9, 2021, nearly 250 young artists from Vietnam and abroad have responded to the illustration contest "Hanoi is..." organized by the United Nations Educational, Scientific and Cultural Organization (UNESCO), and the United Nations Human Settlement Program (UN-Habitat) in partnership with the Vietnam Local Artist Group (VLAG).
"Hanoi is..." calls for young artists to jointly promote the title of "Hanoi - Creative City" awarded by UNESCO in 2019, with unconventional and refreshing ideas integrated with a personal touch to portray the unique beautiful traits of Hanoi.
With the evocative theme, ''Hanoi is...'', the authors brought unexpected and new ideas integrated many stories and feelings and portrayed Hanoi with unique colors. Creative City corners are represented by various materials, such as digital painting, silk, collage, oil paint, and lacquer.
After the grading process and professional discussion, the jury unanimously selected the best works of the contest "Hanoi is..."
First prize:
Author Dang Thai Tuan - "Hanoi Rong"
Second prize:
Author Tran Phat - "Hanoi By Night"
Author Ha Manh Hieu - "Mind in the Clouds"
Author Ton Nu Thi Bich Tram - "Must Duck Noodle Soup"
Author Nguyen Huu Huyen Tran - "Hanoi Collage"
The illustration contest is a part of the Hanoi Rethink project organized by UNESCO, UN-Habitat and UNIDO with the support of SOVICO Group to support Hanoi to realize its vision of Creative Capital in the field of design, exploring cultural heritage with the engagement of Vietnamese youth who is an essential element for innovation, creativity, and change.
The contest is aimed at promoting the capital city as a city of innovation, worthy of the title "Hanoi - Creative City" awarded by UNESCO in 2019.
The winner is awarded a cash prize of VND 10 million (USD 438). There are also four second-place winners, a voting award, and 24 Outstanding Work awards.
Here are several best artworks from the contest "Hanoi is…":
The 1st Second Prize – "Hanoi by Night" by Tran Phat depicting Hanoi's apartments and their residents through the imagination of the author. He has not had a chance to visit the capital yet.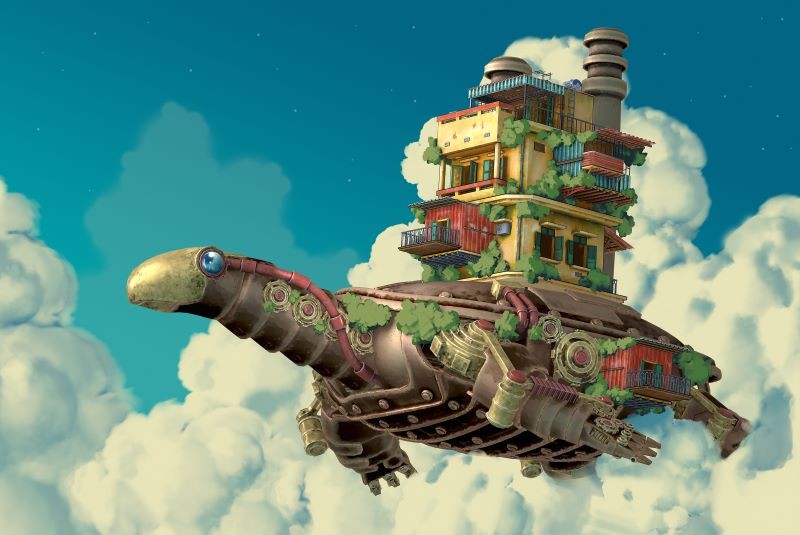 The 2nd Second Prize – "Mind in the Cloud" by Ha Manh Hieu. The painting simulates a giant symbolic tortoise of Hanoi and an old collective building.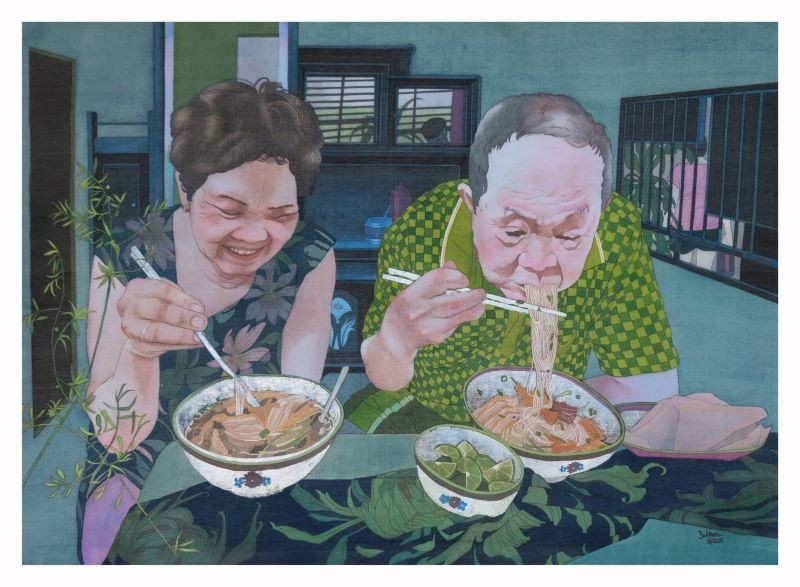 The 3rd Second Prize – "Mot bat Bun ngan" (A Bowl of Fresh Noodle with Duck Meat) by Ton Nu Thi Bich. The author draws his grandparents eating bun ngan - one of the typical and delicious dishes of Hanoi.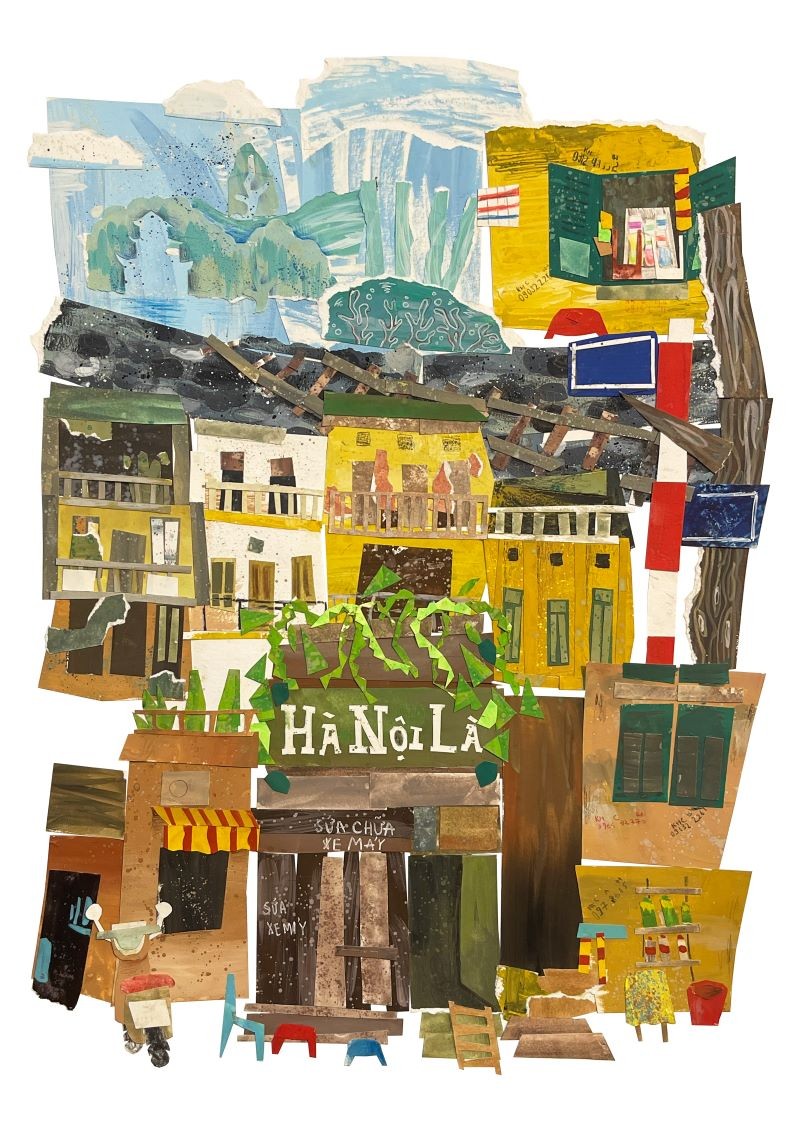 The 4th Second Prize – "Hanoi Collage" by Nguyen Huu. The painting depicts the simple and rustic beauty of Hanoi with old houses and sidewalk teashops.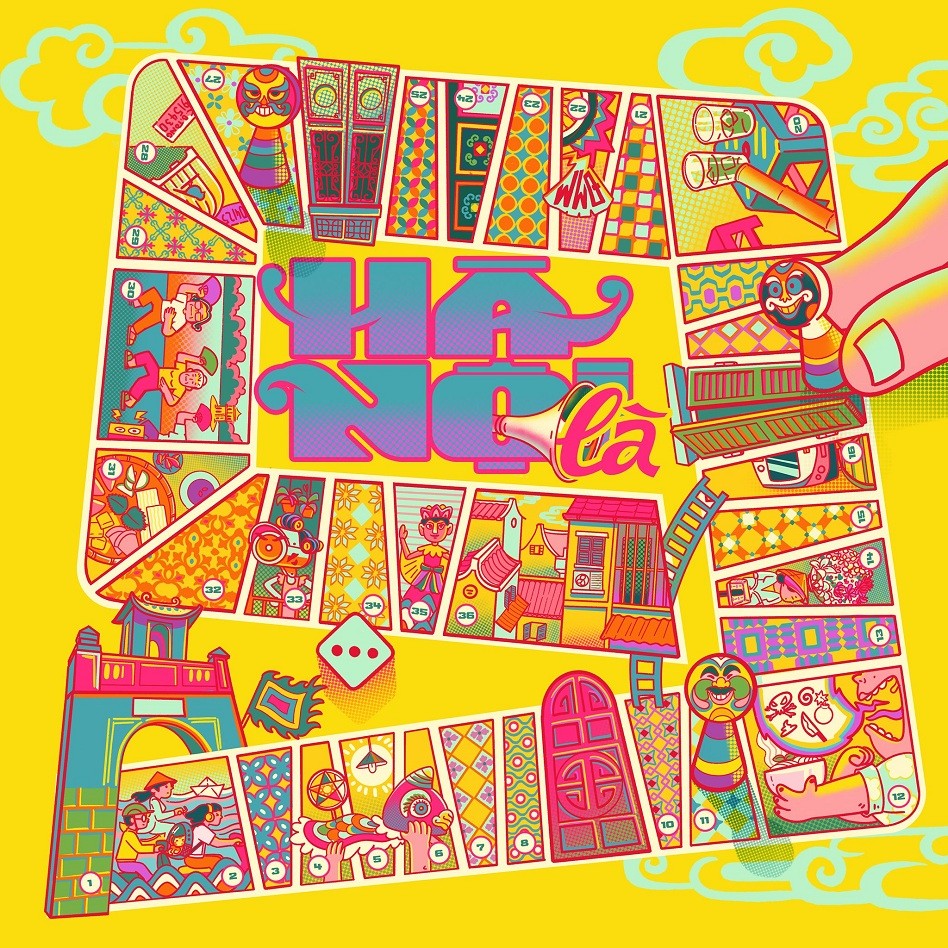 A Outstanding Work by Din Din - Bat Pho (Eight Streets)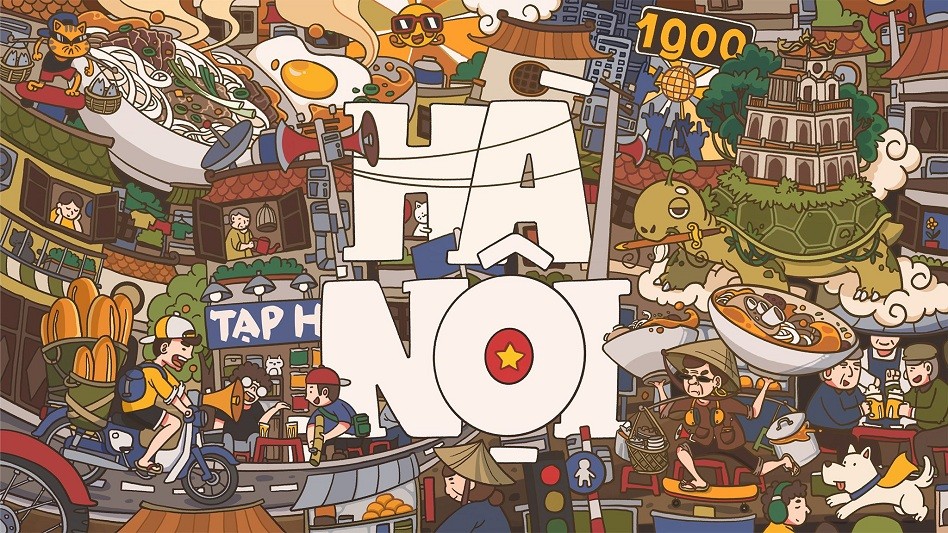 A Outstanding Work by Tien Dung - What is Hanoi? Hanoi is in the imagination of a student who is living and studying in Ho Chi Minh City.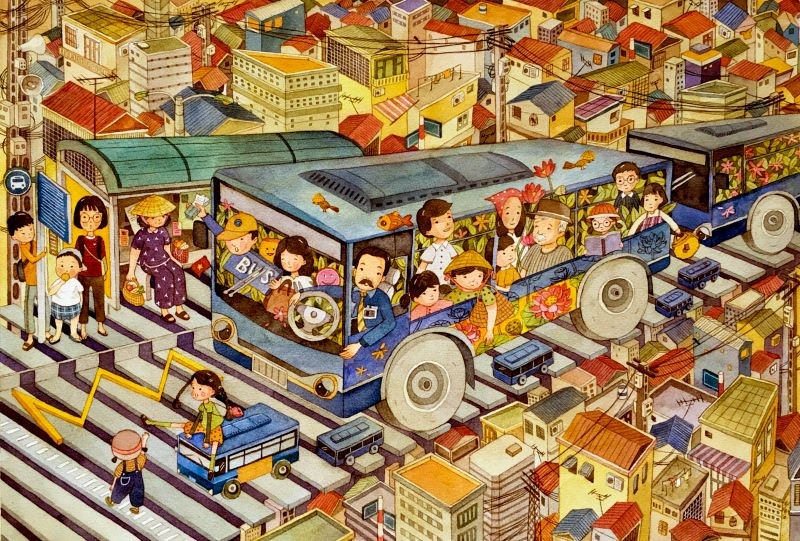 "Hanoi is Journeys" by Nguyen Thi Linh Chi portraying the hustle and bustle life of Hanoians on buses.
"Hanoi Street Food" by Vuong Hong Thao

"Timeline" by Tran Quang Vu.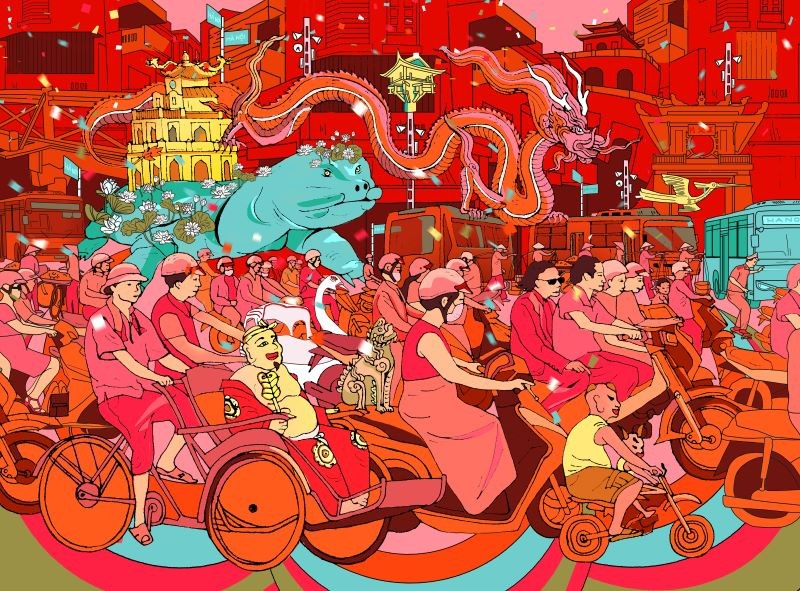 The painting entitled "No Hurry - Hanoi" by Phong Nguyen showing the crowded and bustling capital city during rush hours.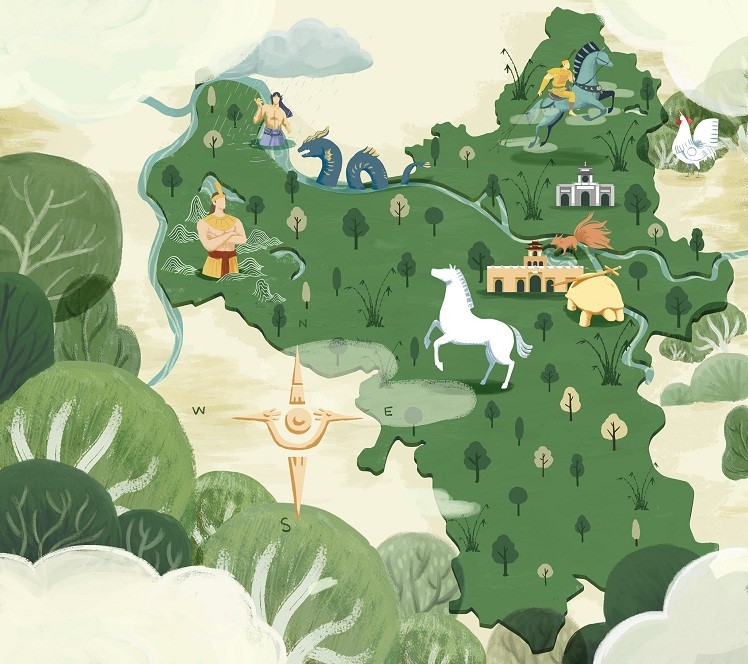 Nguyen Le Duy Phuc - LAND OF LEGENDS.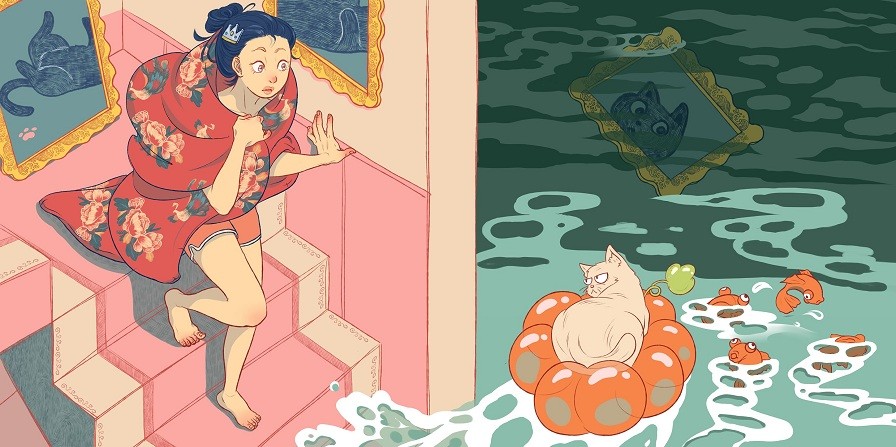 With "Flood", Nguyen Phuong Linh recalls the flooded streets caused by a heavy downpour when she was in Hanoi to take the university entrance exam.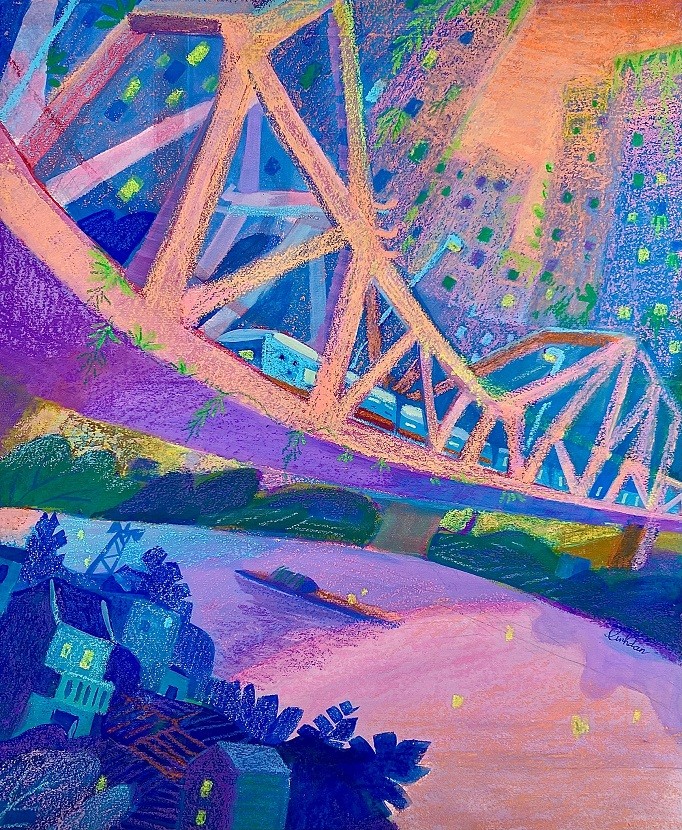 Duong Linh Dan - Long Bien Bridge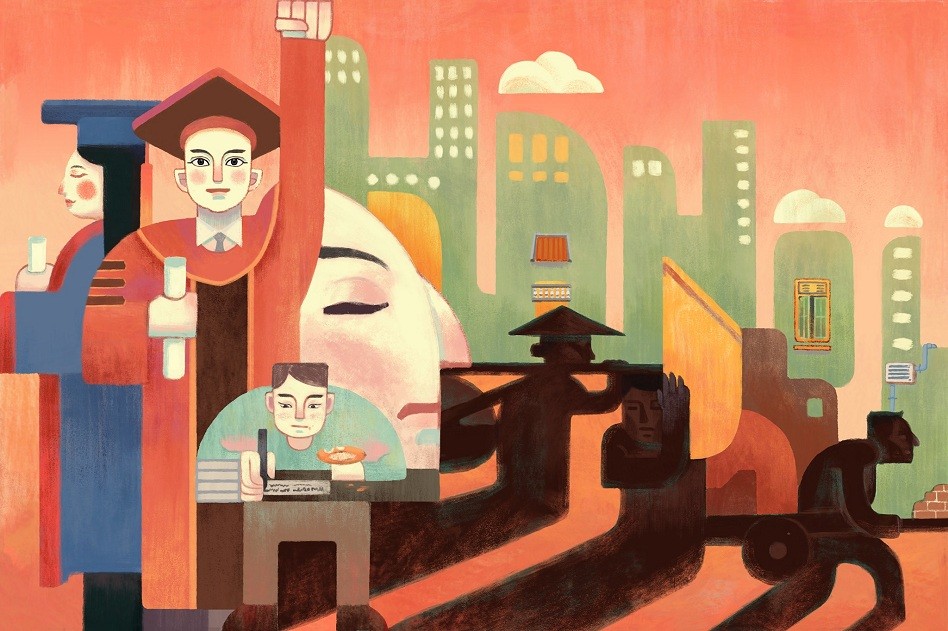 Hoang Van Tai's Upgrade featuring a Hanoi where most of this new population consisted of rural migrants from surrounding provinces.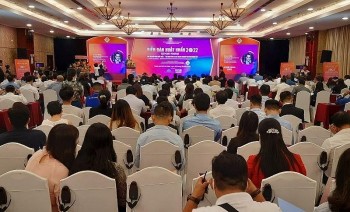 Focus
Vietnam News Today (Dec. 9): Vietnam - Singapore innovation centre helps firms transform production; HCM City among most searched destinations by travelers; Vietnamese digital technology industry's revenue estimated at 148 billion USD in 2022; Two Vietnamese films up for consideration at Oscars.