Chicago's First Pandemic-Born Vietnamese Coffee Shop to Open
On the streets of Uptown Chicago, Fat Miilk sells specialty coffee that is sold directly to consumers.
An early pandemic-era Vietnamese coffee business will soon launch its first permanent shop in Chicago's Uptown area. In the midst of a long-established neighborhood of Vietnamese-owned restaurants and shops, at 5018 N. Broadway Street, Fat Miilk, which was initially introduced in September 2020 as a mail-order brand, plans to debut before Thanksgiving. They specialize in the Robusta variety of coffee, which has twice as much caffeine and antioxidants as your typical cup of joe.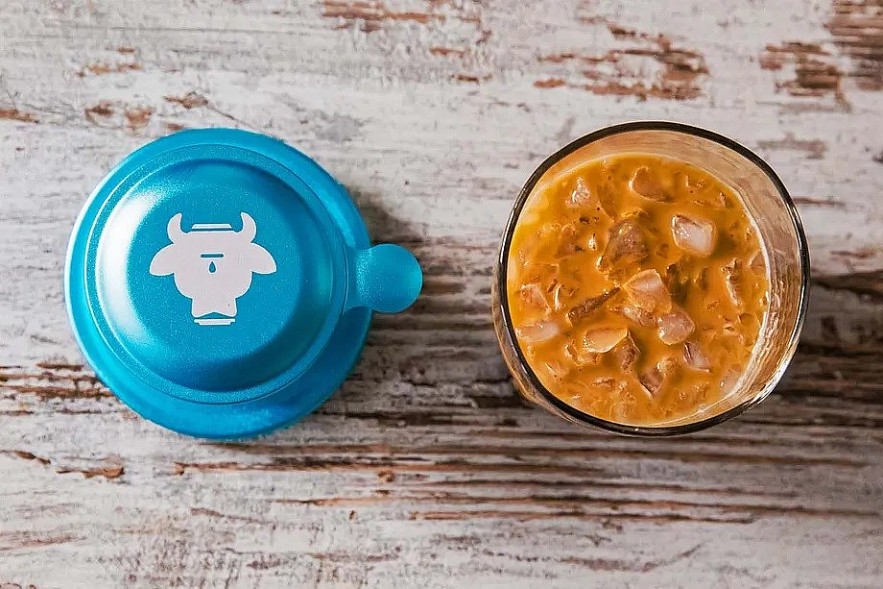 Two years after its digital launch, Fat Miilk is preparing to put down roots. Photo: Fat Miilk
Fat Milk is a Vietnamese coffee company founded on the solid pillars of honor, bravery, and copious amounts of caffeine.
For owner Lan Ho, the neighborhood and location—next to the specialists in banh mi at Ba Le Sandwiches—were important factors. When it comes to what is already present [in the area], "honestly, it's just a no-brainer for us," she adds. "It only made sense for our new innovative Vietnamese coffee concept to be up there when you look at all the fantastic Vietnamese restaurants there and the board of commerce, which is so keen on growing that area," the company said.
Fat Miilk's Chicago cafe could become the flagship of an empire. Photo: Fat Miilk
The expanding brand is driven by Vietnamese coffee beans and the nation's coffee culture. In order to stand out in the crowded market for at-home coffee brewing, Fat Milk first concentrated on robusta beans that were purchased directly from Vietnamese specialty farms. Americans are accustomed to drinking arabica, which is frequently described as sweet and fruity, as opposed to robusta, which Ho believes is sometimes overlooked as a secondary product and has a powerful, nutty, chocolate flavor profile.
But because to a number of pop-up events Fat Miilk hosted over the previous two years, the unfairly denigrated bean already has a local following that is supportive of Ho and her team's handling of it. Events in Uptown were naturally very well-attended, and according to Ho, locals would go to other sections of the city for a cup of coffee (or several). The occasions gave Fat Milk the chance to inform the audience about the brewing procedure and presentation, which, in Ho's opinion, involved a slow-drip phin filter and sweetened condensed milk.
For many individuals, it was a bit of a tease, claims Ho. "Where can we locate you next? they kept asking. It was a no-brainer for me to start looking at a brick-and-mortar and be on the local level because the demand was simply so great.
Via a small number of baristas and employees approaching clients directly to discuss the menu, take orders, and process transactions with handheld gadgets, service at the finished cafe will resemble a cocktail bar more than a coffee shop. Customers will be able to witness the procedure take place thanks to a conspicuous phin brewing station that is viewable via a sizable glass, an experience Ho likens to watching chefs prepare fresh pasta in a restaurant.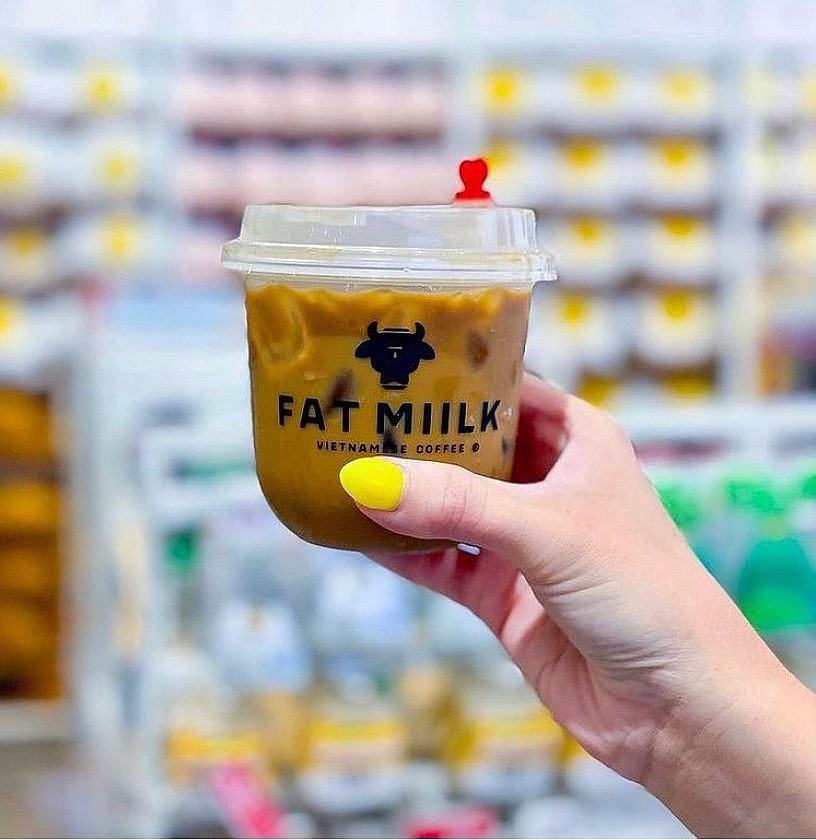 Fat Miilk coffee. Photo: Fat Miik
Despite the fact that the area is 1,900 square feet in total, just 500 to 600 of those square feet are being set aside for the storefront. Additionally, a commissary area and test kitchen will be included. These elements are perfect for the infrastructure already there from the former tenant, T'oui Macaron & Patisserie.
According to the Eater Chicago, Ho plans to gradually expand the café in the style of Eataly, an upscale Italian food and restaurant complex. With Uptown serving as the Chicago market's flagship, she envisions it operating in significant markets. But who knows, we'll check it out by opening up this one. In a few years, Chicago may have ten of these!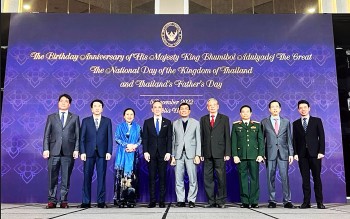 Friendship
The Royal Thai Embassy organises the reception on the occasion of celebration of the Birthday Anniversary of His Majesty King Bhumibol Adulyadej the Great, the National Day of the Kingdom of Thailand and Thailand's Father's Day on 2nd December 2022 in Hanoi.