Children Enjoy Mid-Autumn Activities at Vietnam Museum of Ethnology
On September 23 and 24, the Vietnam Museum of Ethnology organizes a festival named "Mid-Autumn 2023: I love Mid-Autumn Festival, I love Science."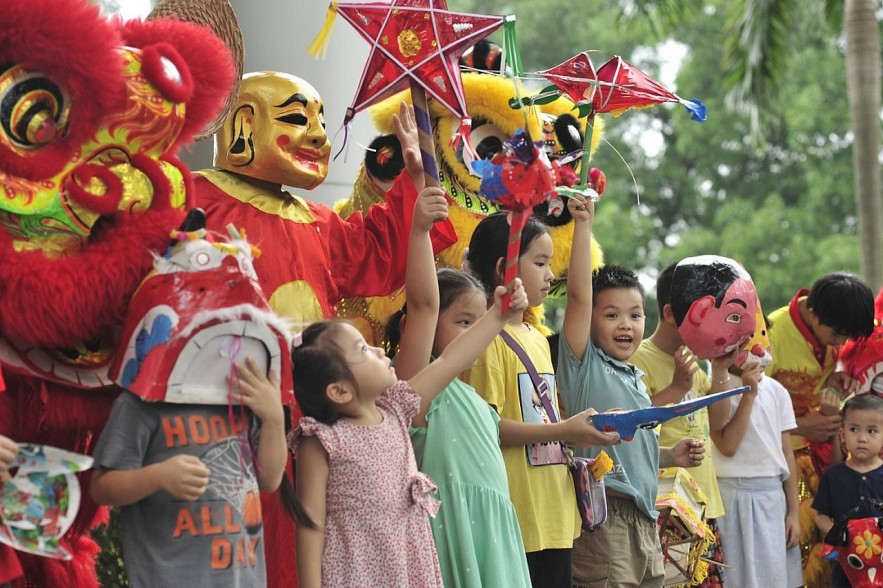 Children play with star lanterns and lion dance costumes at the event.
The festival aims to create a space for kids to have fun and learn through interactive experiences. This "cultural party" promises to bring a meaningful Mid-Autumn Festival to children by honoring traditional cultural and science values through folk toys and VR games.
During the two days, the museum holds craft workshops such as learning to make star lanterns and rabbit lanterns, taking part in folk games, learning folk songs, and enjoying lion dance performances. In particular, the Vietnam Museum of Ethnology also applies technology in exploring traditional culture through VR, through which children discover the traditional culture.