Children Celebrate Mid-Autumn Festival at Vietnamese Family Festival in Belgium
Vietnamese Family Day 2022 has brought to Vietnamese families in Belgium a warm atmosphere, imbued with national culture.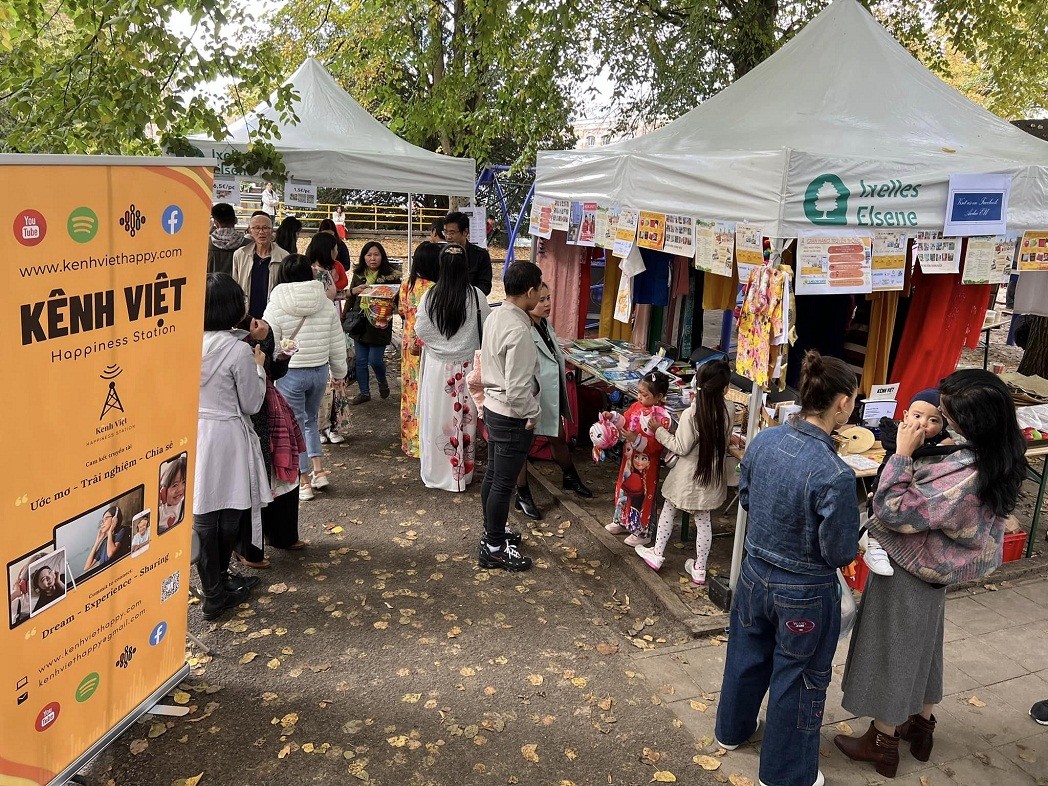 Vietnamese family festival held in Belgium gathering large crowds of Vietnamese families living across the country. Source: General Association of Vietnamese in Belgium
The General Association of Vietnamese in Belgium joined the Vietnamese Embassy in the country to hold a Vietnamese family festival on September 25.
An "Ao dai" traditional dress show was held in the framework of the programme. Meanwhile, lion dance performance was also one of the most anticipated activities in the festival.
A series of other culture activities were also organised in the framework of the event, including magic show, exhibitions introducing handicraft products of Vietnam; books for children in Vietnamese language, and Vietnamese literature books.
Travelling nearly 200 km to attend the festival, Minh Thu and her four daughters were very excited when all five mother and daughters were able to participate in the performance of Ao Dai.
Talking to a VNA reporter, Thu said that although her daughters are of Vietnamese and Belgian blood, they are still very attached to traditional Vietnamese culture. The children love to wear ao dai, so every time there is a festival in Vietnam, they all wear this traditional costume to attend.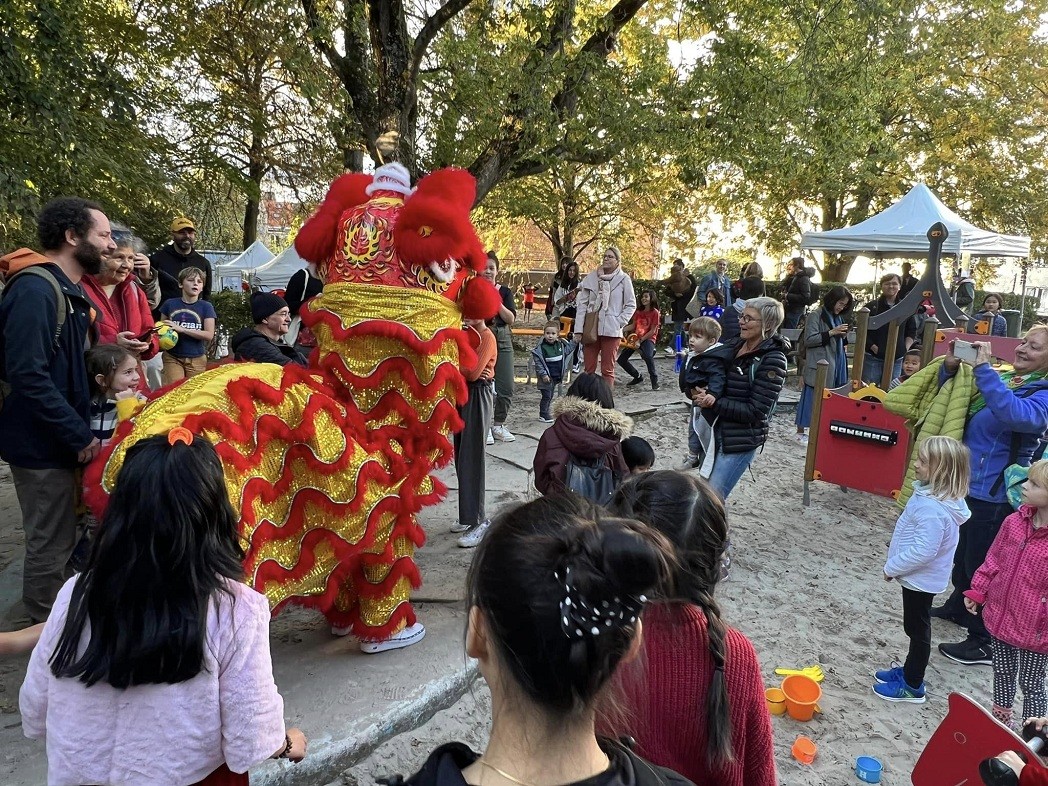 Lion dancing or mua lan is an essential element of the Mid-autumn festivities.
In Belgium, during the Mid-Autumn Festival, children often received lanterns as gifts. Living far from Brussels, attending the festival for the first time, 10-year-old Hélène Ngoc Tien was extremely excited. Holding a lantern in her hand, Hélène Ngoc Tien shared that she wanted her parents to let her attend many Vietnamese festivals so that she could meet many friends and know many fun things.
An equally attractive activity at this festival is the performance of "child talents". Children from 4 to 10 years old were born in Belgium, many of them have Vietnamese-Belgian bloodlines but confidently performed songs about the Mid-Autumn Festival or read poems in Vietnamese. This shows that Vietnamese families living in Belgium always try to maintain the Vietnamese language so that their children can still retain the traditional culture of the homeland.
At the festival, many stalls have meaningful activities such as a food counter of the Com co thit (Rice with Meat) charity fund, selling Vietnamese snacks such as Vietnamese yogurt pudding with black sticky rice, coffee, banana cake to raise money to support children with disabilities and difficult situation in Vietnam.
The Mid-autumn Festival, which is celebrated in many Asian countries, including Vietnam, is on the 15th day of the eighth lunar month. During celebrations, family members get together and kids wander around with lanterns and play traditional games.
The lanterns are associated with beautiful childhood memories for many generations of Vietnamese people.
Parents prepare their kids before the "Ao dai" traditional dress show.
Belgium is a strategic partner of Vietnam via agriculture. Bilateral trade hit a record of EUR 3.6 billion (USD 3.5 billion) in 2021 and EUR 2.5 billion in the first five months of 2022, up almost 26% year-on-year.
Earlier this month, overseas Vietnamese children in different countries have enjoyed a merry Mid-Autumn Festival with celebrations held in various forms.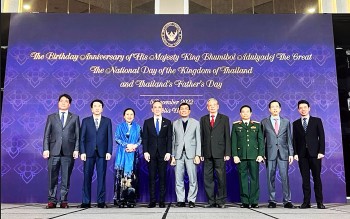 Friendship
The Royal Thai Embassy organises the reception on the occasion of celebration of the Birthday Anniversary of His Majesty King Bhumibol Adulyadej the Great, the National Day of the Kingdom of Thailand and Thailand's Father's Day on 2nd December 2022 in Hanoi.