China said on Monday it has imposed sanctions on 11 Americans, including six US lawmakers, for "behaving badly on Hong Kong-related issues," according to CNN. This was retaliation for similar measures by Washington against Hong Kong and mainland Chinese officials on Friday.
Among those targeted were Senators Ted Cruz, Marco Rubio, Tom Cotton, Josh Hawley and Pat Toomey and Representative Chris Smith, as well as individuals at non-profit and rights groups, reported CNBC.
"In response to that wrong U.S. behaviour, China has decided to impose sanctions on individuals who have behaved egregiously on Hong Kong-related issues," Chinese foreign ministry spokesman Zhao Lijian told a regular press briefing on Monday.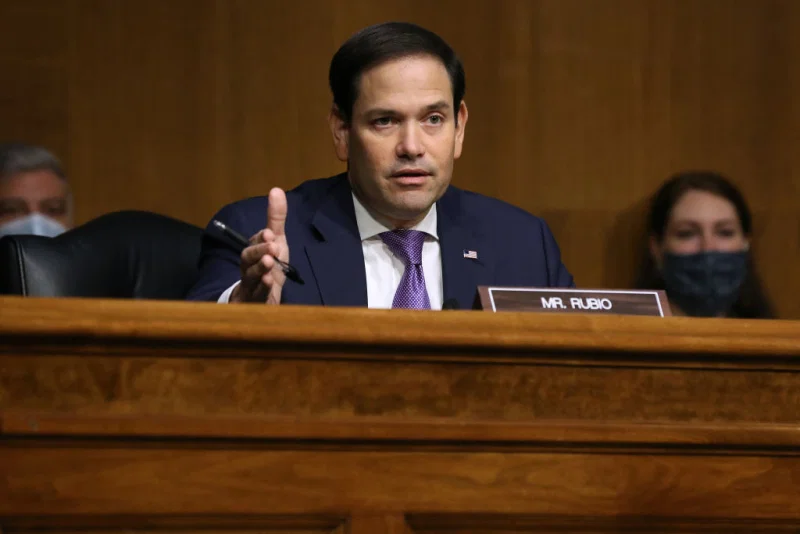 Senate Foreign Relations Committee member Sen. Marco Rubio questioned witnesses during a hearing in the Dirksen Senate Office Building on Capitol Hill Aug. 4, 2020 in Washington, D.C. Photo: Chip Somodevilla–Getty Images
"The US action (Friday) was a blatant interference in Hong Kong's affairs and in China's internal affairs," Chinese Foreign Ministry spokesman Zhao Lijian said on Monday. "It was in serious violation of international law and basic norms governing international relations."
Earlier, the Trump administration imposed sanctions on Friday on Hong Kong's chief executive, Carrie Lam, and 10 other senior officials in Hong Kong and mainland China over their roles in cracking down on political dissent. The sanctions are the first punishments brought against officials in China and Hong Kong for suppressing pro-democracy protests, said New York Times.
Protesters in Hong Kong are pushing for greater democratic freedoms and police accountability, but the city's pro-Beijing leadership has refused any major political concessions. The increasingly violent rallies have hammered the retail and tourism sectors, with mainland Chinese visitors abandoning the city in droves, according to AFP.
Those sanctions freeze any U.S. assets owned by those people and generally bar Americans from doing business with them. The U.S. lawmakers targeted by China on Monday have been vocal critics of a new national security law that Beijing imposed on Hong Kong in late June, expanding its authority in the financial hub, reported CNBC.
According to CNN, Hong Kong said it "fully supports" China's latest sanctions against Americans and will "facilitate its enforcement."
''The US Government has gone further in recent days by imposing the so-called 'sanctions' against officials of the Central People's Government and the HKSAR Government," a spokesman for the Hong Kong Special Administrative Region (HKSAR) said in a statement. "The act is shameless and despicable, and is resented by the people of Hong Kong and the whole nation....The HKSAR Government fully supports the move and will facilitate its enforcement in accordance with the law.''
Last month, China announced sanctions against Cruz, Rubio, Smith and other U.S. officials after the United States penalized senior Chinese officials over the treatment of Uighur Muslims in its Xinjiang region, reported CNBC.
Rubio tweeted Monday morning, "Last month #China banned me. Today they sanctioned me. I don't want to be paranoid but I am starting to think they don't like me."
Janet Dang