India-China tensions
China, India accuse each other of firing shots at disputed border as tensions rise
Both sides deny that their soldiers fired first shots along Line of Actual Control in Himalayas since 1996 agreement. But each side claims opposing troops were moving forward at the time of the incident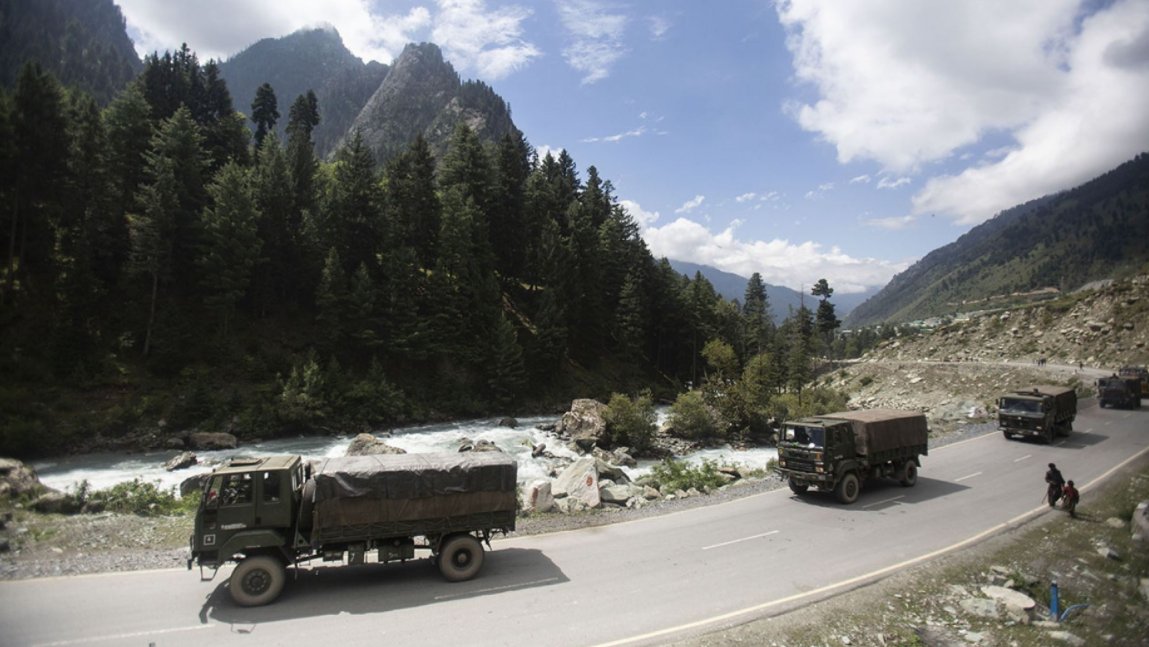 In this Tuesday, Sept. 1, 2020, file photo, an Indian army convoy moves on the Srinagar- Ladakh highway at Gagangeer, northeast of Srinagar, Indian-controlled Kashmir. (Photo: AP)
China and India on Tuesday accused each other's troops of firing warning shots along a disputed border, as tensions between the two nuclear powers continue to escalate despite holding talks to defuse the standoff, FOX news cited.
The incident is reportedly the first time shots have been fired along the Sino-Indian border in more than four decades, but both sides have blamed the other for violating bilateral agreements and taking "provocative" actions.
China - India accused each other of starting fire
In a statement on Monday night, a spokesperson for the Chinese People's Liberation Army's Western Theater Command said Indian troops "illegally crossed" the Line of Actual Control (LAC), the loosely defined demarcation line that separates the two countries, and entered the Shenpao mountain region near the southern bank of Pangong Tso, a strategically located lake in the western section of the 2,100 mile (3,379 kilometer) long border.
"The Indian troops brazenly fired warning shots at Chinese border patrols troops who came up to negotiate, and the Chinese border troops were forced to take countermeasures to stabilize the situation," said Senior Colonel Zhang Shuili, the Chinese military spokesperson, without specifying what those "countermeasures" were.
Calling it a "serious military provocation," Zhang asked the India side to "immediately stop dangerous actions ... strictly restrain frontline troops and seriously investigate and punish personnel who fired shots to ensure similar incidents do not occur again.", CNN quoted.
India was quick to reject this version of events. The Indian army accused Chinese troops of "provocative activities" by attempting to move in on its troops positioned strategically along southern Pangong lake and then firing in the air to intimidate them.
"Despite the grave provocation, our troops exercised great restraint and behaved in a mature and responsible manner," the Indian army said. "At no stage has the Indian army transgressed across the LAC or resorted to any use of aggressive means, including firing.", The Guardian quoted the Indian army.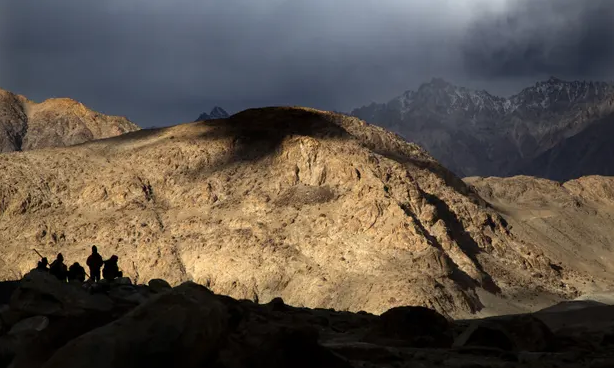 The conflict area between India and China near Leh in Ladakh, India. (Photo: AP)
"First shots" in decades
This is the believed to be first time shots have been fired along the Sino-Indian border since 1975, when four Indian soldiers were killed by Chinese troops in a remote pass on the eastern end of the border, according to Harsh V. Pant, a professor of International Relations at King's College, London.
CNN stated that China and India have been sparring over the area that surrounds the Pangong Tso Lake since the two fought a bloody border war in 1962. The Line of Actual Control, which passes through the lake, was established in the wake of the original conflict. Though it shows up on maps, India and China do not agree on its precise location and both regularly accuse the other of overstepping it, or seeking to expand their territory.
In 1996, the two countries signed an agreement which states that neither side shall open fire within 2 kilometers (1.24 miles) from the LAC to "prevent dangerous military activities."
Late last month, India accused China of making "provocative" military moves near the border "to change the status quo." China denied this and accused Indian troops of crossing established lines of control.
According to FOX news, the conflict turned deadly in June when Indian officials said Chinese troops fought Indian soldiers atop a ridge in the narrow Galwan valley. The Chinese troops threw stones, punched and pushed Indian soldiers down the ridge at around 15,000 feet, leaving 20 Indians dead, including a colonel. China did not report any casualties.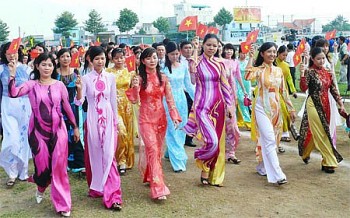 Viet's Home
Vietnamese women have always been paramount in shaping culture and protecting the homeland. To honour their sacrifices and celebrate Vietnam's Women's Day, Vietnam Times has complied a brief list of several amazing Vietnamese throughout the country's lengthy history in an American journalist's eyes.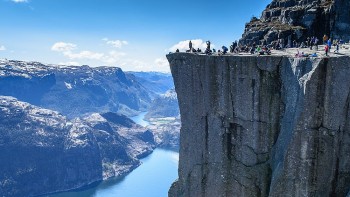 Travel
The Sverd I Fjell, an prominent monument created be the Norwegian sculptor Fritz Røed, are giant swords in stone located in Hafrsfjord, a suburb of the city of Stavanger in Norway.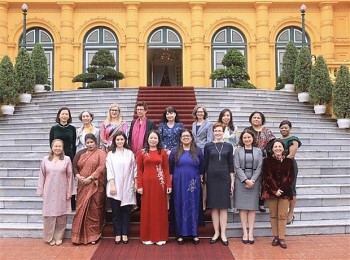 Viet's Home
Vice President Vo Thi Anh Xuan has urged female foreign ambassadors and chargés d' affaires to further contribute to facilitating travelling and trading between Vietnam and other countries.