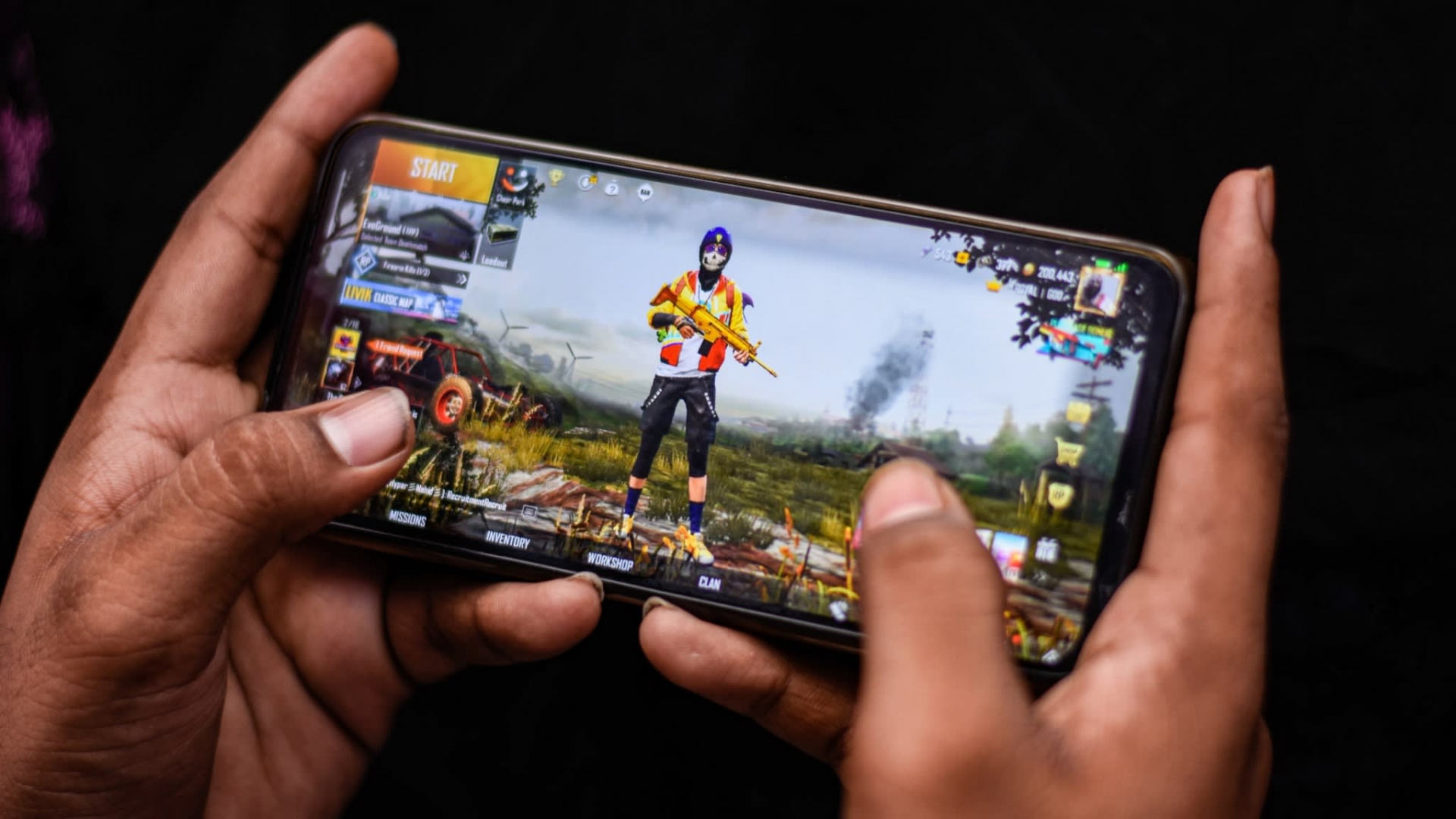 The Indian government banned a fresh set of Chinese apps, including the popular gaming app, PUBG, in the country. Source: Nikkei Asian Review
The Indian government announced the decision on September 2 and said the 118 Chinese apps were a danger to national security and the sovereignty of the country's cyberspace.
It said it had received complaints from multiple sources about Chinese mobile apps being used to steal users' information for servers outside of India.
It added, "The compilation of these data, its mining and profiling by elements hostile to national security and defence of India, which ultimately impinges upon the sovereignty and integrity of India, is a matter of very deep and immediate concern which requires emergency measures."
Among the newly banned apps was Tencent Holdings' popular video game PlayerUnknown's Battlegrounds (PUBG), which has more than 50 million users in India. Meanwhile, Baidu, Alipay, and different versions of the messaging app WeChat were also on the list, according to The New York Times.
People in the startup ecosystem are now bracing for a new reality where Chinese apps and investments will be frowned upon.
"Even though the primary reason given by the government is data security concerns, the clear message is that war and business can't happen simultaneously," said Atul Pandey, partner at law firm Khaitan & Co., cited from an article from Moneycontrol.com.
"After the first wave of bans, Chinese investors were approaching Indian startups, lawyers were suggesting options, and founders were told to delay plans by a few months, if the plans involved China," said a startup founder.
"Now we are not saying delay plans. Now it is, make a new plan. This looks like it is going to stay," he said. The startup founder has liaised with Chinese investors over the past year.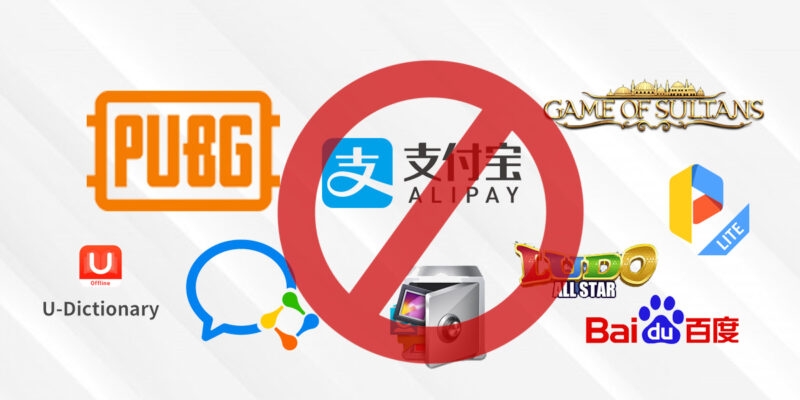 India has banned 118 more apps, sparing not even the smaller ones.
224 apps banned so far
This was not the first time Chinese apps were banned by India. In June, following a bloody melee that led to the death of 20 Indian soldiers, the Indian government announced that it would ban 59 Chinese mobile apps, including video-making startup TikTok, WeChat, UC Browser, and Cam Scanner, for security reasons, reported Liberty Times.
Soon after that, it banned another 47. Over 275 Chinese apps had been under scrutiny for alleged violation of national security and citizens' privacy, out of which 224 have now been banned.
Now that Chinese apps seem to be away from India for the long run, more investors plan to flock to startups to replace the banned apps. Venture capitalists will be one of the most affected by the long-term shift as investors look for large trends to place bets on, not momentary shifts in behaviour.
Effect of the ban?
"It is still a soft indicator to China. In reality, we cannot survive without dependency on China. Notably, while apps have been banned and FDI has been restricted, there is no restriction on investments in stock markets or on imports from China," said Karan Kalra, founder of law firm Bombay Law Chambers.
"The rationale that user data from the banned apps is a national security concern seems somewhat excessive, and, in my view, limiting access to a common man's data is likely to only have a commercial impact," said Kalra.
Security concerns could arise if data from phones of government officials were being accessed by foreign governments, he said.
"Sadly, while there is a popular belief that we are hurting their economy by banning these apps, limiting access to technology and global funds, in the overall scheme of things only hurts our own startup community," he said.
The move could even have potential legal ramifications, given that the ban has been imposed without prior notice.
"The same may possibly be challenged as a violation of the principles of natural justice. Given the massive employment opportunities some of these apps had provided in India, as well as the steps being taken by these apps to plug in their vulnerabilities and ensure data localisation in India, it would be interesting to see how the courts view such an action by the government ," said Pandey.
Apps in segments which are easy to replicate, such as productivity and utility apps, will see an immediate boost, given that they are easier to build and replicate.
However, something like Tencent's PUBG will be difficult to replicate, and will take a longer time to substitute. Existing Indian games with a similar experience, sometimes ranking far lower on app stores, are also likely to see a spurt overnight to the top rankings.
India-China tension
Although India did not directly link the new measures to its ongoing border standoff with Beijing, international experts have considered the ban to be an act of retaliation against the East Asian power by placing pressure on its technology companies.
Earlier this week, a Tibetan soldier in India's special forces was also killed by a Chinese land mine, although no confirmation has been made by the Indian army so far, according to Reuters.
Tension along the India-China border first surfaced in Ladakh's Galwan Valley on June 15, 2020, when 20 Indian security personnel were killed after a clash between the troops of both sides.
Many rounds of discussion were held at the military and diplomatic levels to restore peace after that.
Here is a full list of the apps that have been banned:
APUS Launcher Pro- Theme, Live Wallpapers, Smart
APUS Launcher -Theme, Call Show, Wallpaper, HideApps
APUS Security -Antivirus, Phone security, Cleaner
APUS Turbo Cleaner 2020- Junk Cleaner, Anti-Virus
APUS Flashlight-Free & Bright
Cut Cut – Cut Out & Photo Background Editor
Baidu
Baidu Express Edition
FaceU - Inspire your Beauty
ShareSave by Xiaomi: Latest gadgets, amazing deals
CamCard - Business Card Reader
CamCard Business
CamCard for Salesforce
CamOCR
InNote
VooV Meeting - Tencent Video Conferencing
Super Clean - Master of Cleaner, Phone Booster
WeChat reading
Government WeChat
Small Q brush
Tencent Weiyun
Pitu
WeChat Work
Cyber Hunter
Cyber Hunter Lite
Knives Out-No rules, just fight!
Super Mecha Champions
LifeAfter
Dawn of Isles
Ludo World-Ludo Superstar
Chess Rush
PUBG MOBILE Nordic Map: Livik
PUBG MOBILE LITE
Rise of Kingdoms: Lost Crusade
Art of Conquest: Dark Horizon
Dank Tanks
Warpath
Game of Sultans
Gallery Vault - Hide Pictures And Videos
Smart AppLock (App Protect)
Message Lock (SMS Lock)-Gallery Vault Developer Team
Hide App-Hide Application Icon
AppLock
AppLock Lite
Dual Space - Multiple Accounts & App Cloner
ZAKZAK Pro - Live chat & video chat online
ZAKZAK LIVE: live-streaming & video chat app
Music - Mp3 Player
Music Player - Audio Player & 10 Bands Equalizer
HD Camera Selfie Beauty Camera
Cleaner - Phone Booster
Web Browser & Fast Explorer
Video Player All Format for Android
Photo Gallery HD & Editor
Photo Gallery & Album
Music Player - Bass Booster - Free Download
HD Camera - Beauty Cam with Filters & Panorama
HD Camera Pro & Selfie Camera
Music Player - MP3 Player & 10 Bands Equalizer
Gallery HD
Web Browser - Fast, Privacy & Light Web Explorer
Web Browser - Secure Explorer
Music player - Audio Player
Video Player - All Format HD Video Player
Lamour Love All Over The World
Amour- video chat & call all over the world.
MV Master - Make Your Status Video & Community
MV Master - Best Video Maker & Photo Video Editor
APUS Message Center-Intelligent management
LivU Meet new people & Video chat with strangers
Carrom Friends : Carrom Board & Pool Game-
Ludo All Star- Play Online Ludo Game & Board Games
Bike Racing : Moto Traffic Rider Bike Racing Games
Rangers Of Oblivion : Online Action MMO RPG Game
Z Camera - Photo Editor, Beauty Selfie, Collage
GO SMS Pro - Messenger, Free Themes, Emoji
U-Dictionary: Oxford Dictionary Free Now Translate
Ulike - Define your selfie in trendy style
Tantan - Date For Real
MICO Chat: New Friends Banaen aur Live Chat karen
Kitty Live - Live Streaming & Video Live Chat
Malay Social Dating App to Date & Meet Singles
Alipay
AlipayHK
Mobile Taobao
Youku
Road of Kings- Endless Glory
Sina News
Netease News
Penguin FM
Murderous Pursuits
Tencent Watchlist (Tencent Technology)
Learn Chinese AI-Super Chinese
HUYA LIVE – Game Live Stream
Little Q Album
Fighting Landlords - Free and happy Fighting Landlords
Hi Meitu
Mobile Legends: Pocket
VPN for TikTok
VPN for TikTok
Penguin E-sports Live assistant
Buy Cars-offer everything you need, special offers and low prices
iPick
Beauty Camera Plus - Sweet Camera & Face Selfie
Parallel Space Lite - Dual App
"Chief Almighty: First Thunder BC
MARVEL Super War NetEase Games
AFK Arena
Creative Destruction NetEase Games
Crusaders of Light NetEase Games
Mafia City Yotta Games
Onmyoji NetEase Games
Ride Out Heroes NetEase Games
Yimeng Jianghu-Chu Liuxiang has been fully upgraded
Legend: Rising Empire NetEase Games
Arena of Valor: 5v5 Arena Games
Soul HuntersRules of Survival
Hannah Nguyen