China unveils global data security initiative after US launch of Clean Network
China announced on September 8 that it will launch a global data security initiative, explaining China wanted to promote multilateralism in the area at a time when "individual countries" were "bullying" others and "hunting" companies.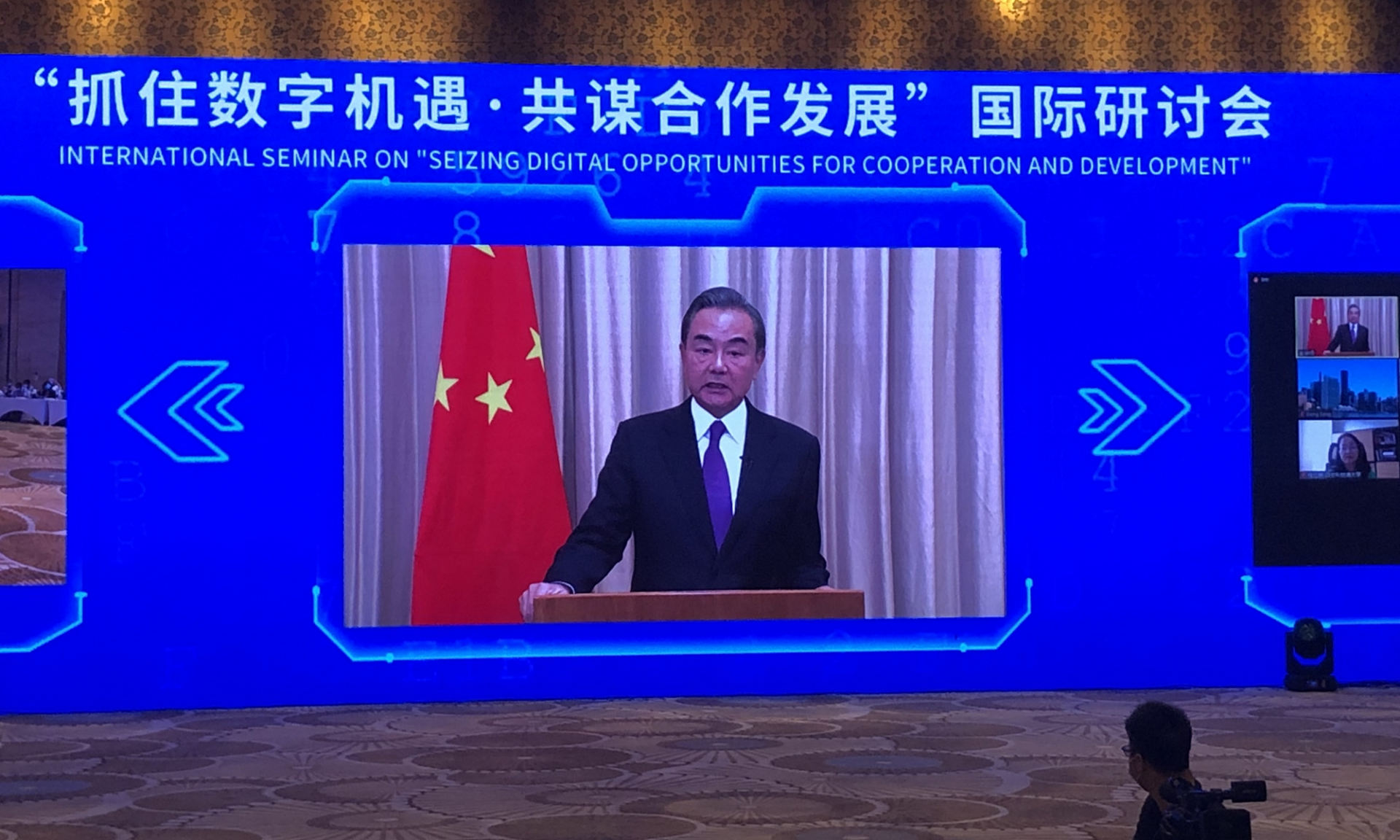 Chinese State Councilor and Foreign Minister Wang Yi delivers a keynote speech via video at an international seminar on "Seizing digital opportunities for cooperation and development" on Tuesday in Beijing. Photo: Global Times
China announced on September 8 that it will launch a global data security initiative, explaining China wanted to promote multilateralism in the area at a time when "individual countries" were "bullying" others and "hunting" companies.
The announcement, by State Councillor Wang Yi, comes a month after the US said it was purging "untrusted" Chinese apps under a programme dubbed "Clean Network," Reuters reported.
China's initiative calls for technology firms to prevent the creation of so-called backdoors in their products and services that could allow data to be obtained illegally, as well as for participants to respect the sovereignty, jurisdiction and data management rights of other countries.
It also calls for participants to not engage in large-scale surveillance of other countries or illegally acquire information of foreign citizens through information technology.
It did not detail the nature of the initiative or say whether any other country had joined.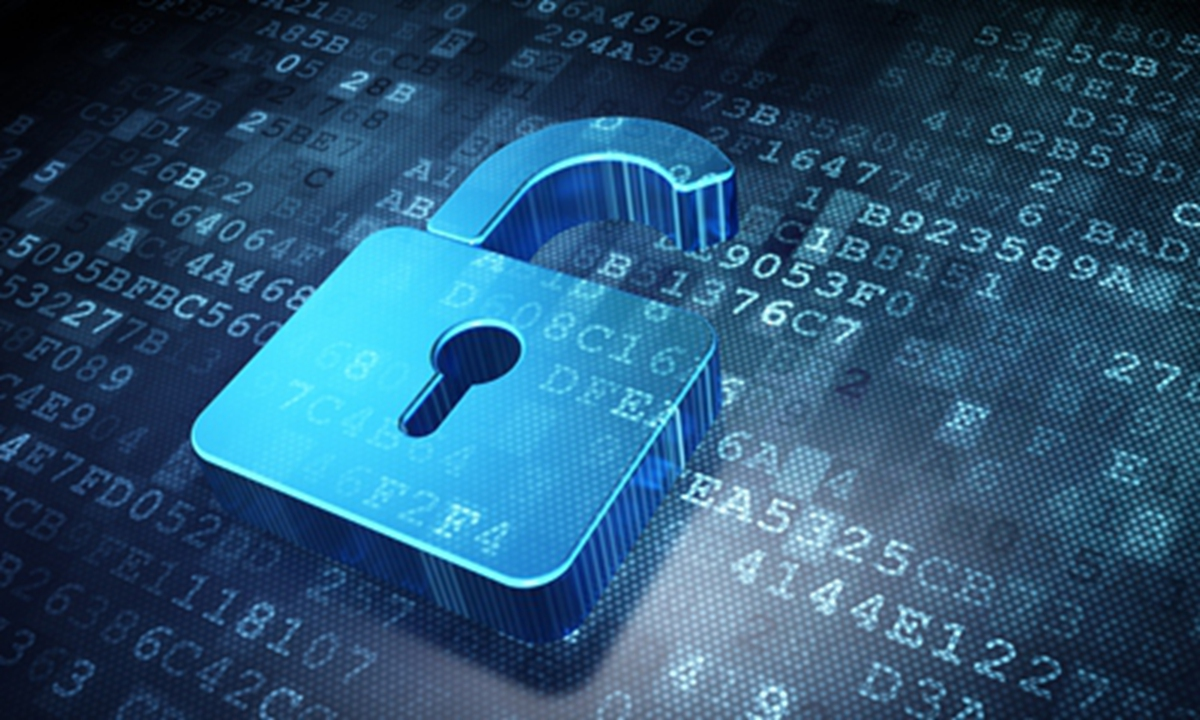 File photo
"Global data security rules that reflect the wishes of all countries and respect the interests of all parties should be reached on the basis of universal participation by all parties," Wang was quoted by Reuters as saying.
"Some individual countries are aggressively pursuing unilateralism, throwing dirty water on other countries under the pretext of 'cleanliness', and conducting global hunts on leading companies of other countries under the pretext of security. This is naked bullying and should be opposed and rejected."
China tightly controls and censors its own cyberspace through the popularly dubbed Great Firewall, which has for years restricted access to firms such as US majors Twitter Inc (TWTR.N), Facebook Inc (FB.O) and Google owner Alphabet Inc (GOOGL.O).
According to statistics, the number of mobile internet users has reached 3.5 billion globally, and the digital economy makes up more than 15 percent of the global GDP, while data laws and regulations differ among countries, Global Times said.
US Clean Network programme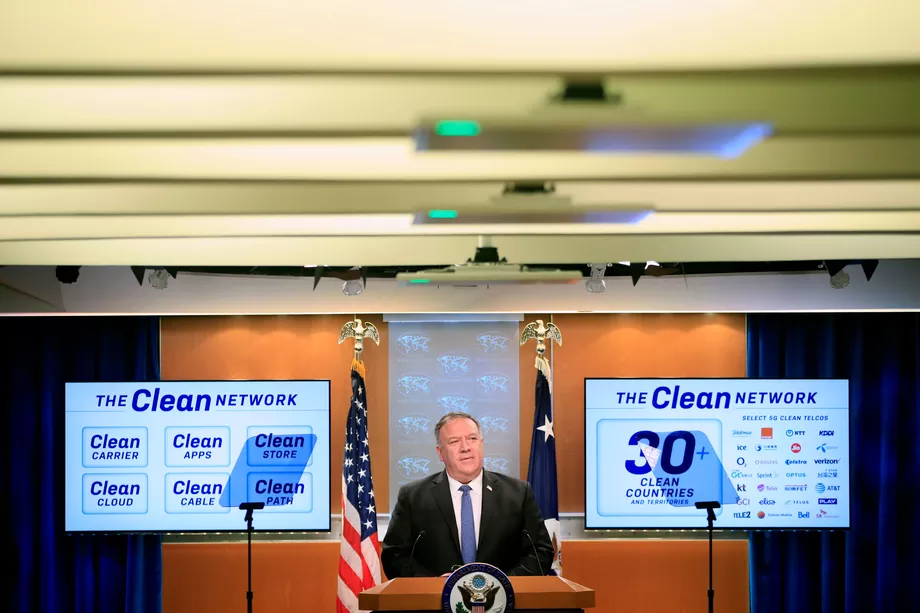 US Secretary of State Mike Pompeo announces the Clean Network programme. Image: Pablo Martinez Monsivais / Getty Images
In early August, the Trump administration launched a Clean Network initiative which aims to safeguard the US's assets including citizens' privacy and companies' most sensitive information from aggressive intrusions by malign actors, such as the Chinese Communist Party (CCP), the US Department of State announced.
The Clean Network addresses the long-term threat to data privacy, security, human rights and principled collaboration posed to the free world from authoritarian malign actors. The Clean Network is rooted in internationally accepted digital trust standards. It represents the execution of a multi-year, all-of-government, enduring strategy, built on a coalition of trusted partners, and based on rapidly changing technology and economics of global markets.
On August 5, 2020, US Secretary of State Mike Pompeo announced the expansion of the Clean Network programme "to protect the US's critical telecommunications and technology infrastructure" with five new lines of efforts – clean carrier, clean store, clean apps, clean cloud and clean cable.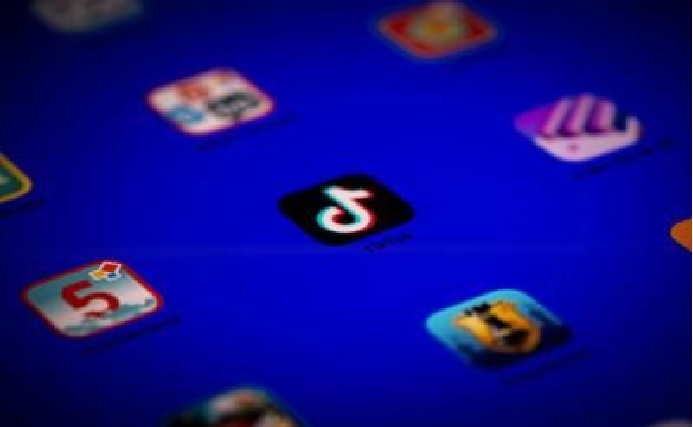 This file photo from 2019 shows the logo of the social media video sharing app Tiktok displayed on a tablet screen. Source: AFP
According to the department, momentum for the Clean Network programme is growing. More than thirty countries and territories are now Clean Countries, and many of the world's biggest telecommunications companies are Clean Telcos. All have committed to exclusively using trusted vendors in their Clean Networks.
The US calls on our allies and partners in government and industry around the world to join the growing tide to secure data from the CCP's surveillance state and other malign entities, PomPeo said. "Building a Clean fortress around our citizens' data will ensure all of our nations' security."
The administration of US President Donald Trump has taken aim at Chinese giants such as Huawei Technologies Co Ltd, Tencent Holdings Ltd (0700.HK) and TikTok owner ByteDance, citing concerns over national security and the collection of personal data, which the companies have rejected.
It has blocked US exports to Huawei and plans to ban TikTok in the US this month unless ByteDance sells TikTok's US operations, Reuters said./.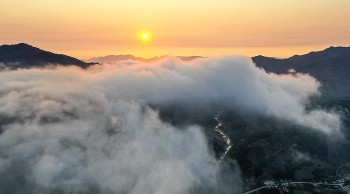 Multimedia
The gorgeous dawn behind a sea of fluffy white clouds creates a wonderful and beautiful picture of Truong Son Dong peak, Quang Ngai.