China's wrath over a U.S. missile defense system weighs on South Korea
China has increasingly resorted to wielding its economic heft as a weapon, holding its tourists and trade hostage in disputes with neighboring nations.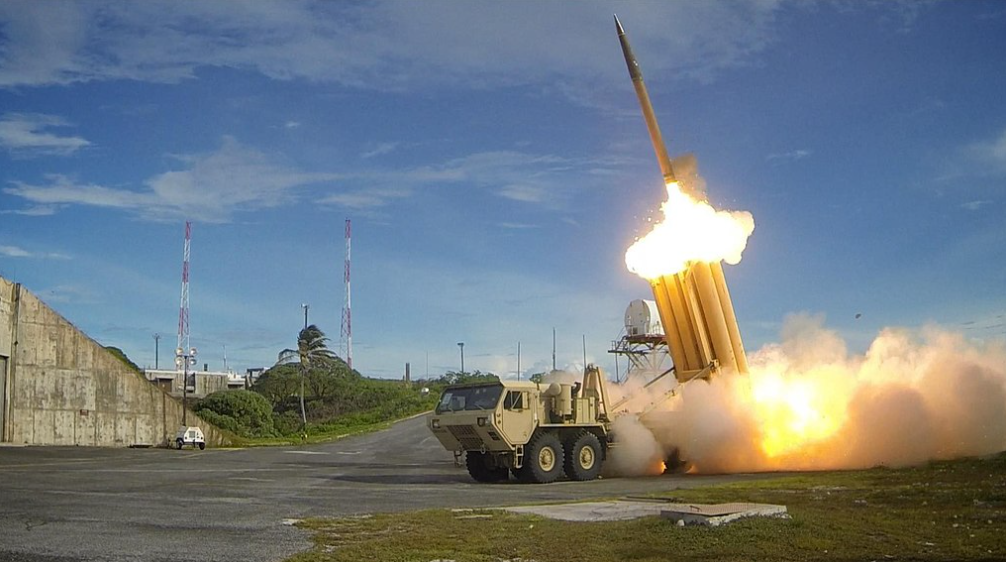 A Terminal High Altitude Area Defense interceptor being fired during an exercise in 2013. (Photo: US Army)
From US missile defense system...
A few years ago, a balmy island off the southern coast of South Korea unwittingly became a casualty of escalating tensions between global powers. A couple of hundred miles from the island, the state-of-the-art missile interceptor known as the Terminal High Altitude Area Defense, or THAAD, sits on a former golf course nestled in the mountains.
According to The Diplomat, THAAD is a relatively recent addition to the United States' anti-ballistic missile/interceptor toolkit. It entered production in 2008 and is primarily tasked with taking out threatening ballistic missiles in what's known as their "terminal" phase (the 'T' in the acronym).
China has protested the deployment of the missile defense system, asserting that its powerful radar can reach far beyond the Korean peninsula and spy on mainland China. Beijing's resolve against THAAD cost South Korea at least $7.5 billion in economic losses and remains a specter hanging over relations between the countries. The system has become a shorthand for anxieties over what other potential incidents may infuriate China.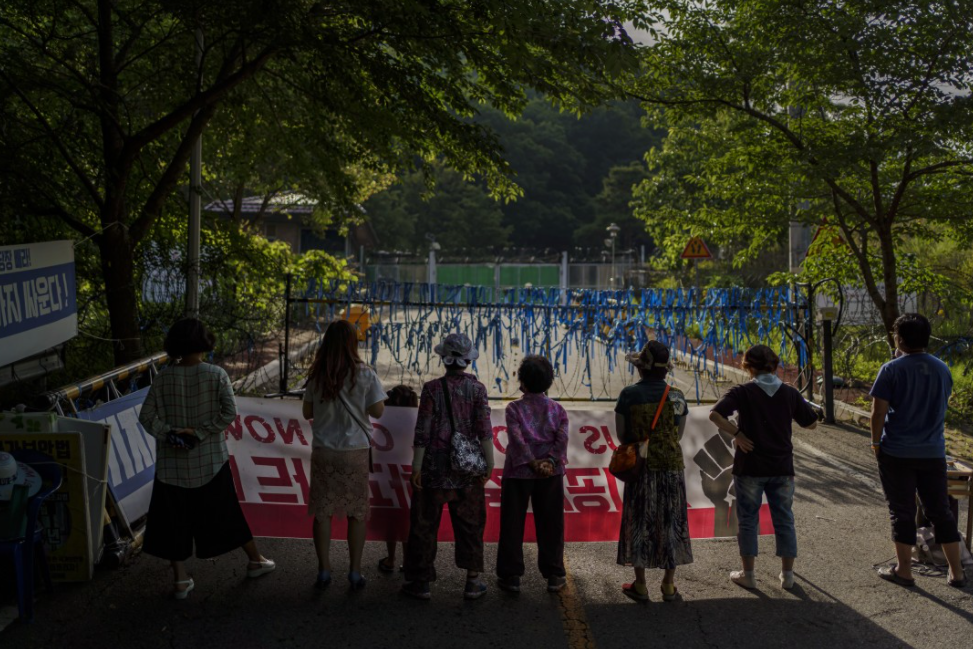 Local residents hold daily protests in June outside the gates into the Terminal High Altitude Area Defense (THAAD) base, blocking the access road in Seongju, South Korea. (Photo: Los Angeles Times)
...to China's economic punishment
Beijing's harsh and swift economic retribution against South Korea for its permission toward the US deploying THAAD in its territory took a toll on economic matters including K-pop groups, exporters, and a department store conglomerate. Chinese tourism to South Korea evaporated overnight.
Nowhere was that impact felt more keenly than on Jeju Island, which had for years been popular with Chinese visitors but was feeling the wrath of an emboldened China that under Xi Jinping was determined to realign the world order. "It all came crashing down. There wasn't a soul on the street," said Kim Kyoung-chul, a restaurant owner, in an article published by LA Times.
South Korea's Foreign Ministry declined to comment on the missile interceptor system. Seoul has been careful not to anger China for fear of triggering fresh economic retaliation, said Chung Jae-ho, professor of international relations and director of the Program on U.S.-China Relations at Seoul National University.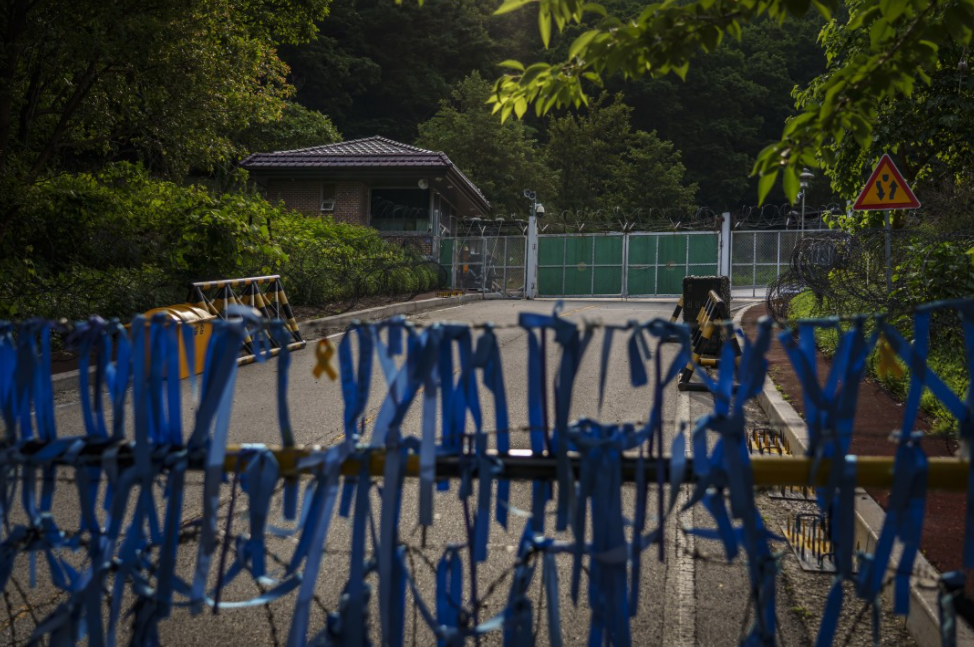 A view of the gate at the Terminal High Altitude Area Defense (THAAD) base in Seongju, South Korea, as protesters block the access road into the base in June. (Photo: Los Angeles Times)
China makes use of economic weapon on neighboring countries
China has increasingly resorted to wielding its economic heft as a weapon, holding its tourists and trade hostage in disputes with neighboring nations. It has forced new calculations in diplomacy and investment. In the wake of the missile dispute, corporations in South Korea including retailer Lotte, the country's fifth largest conglomerate, and carmaker Hyundai, the second largest, faced steep declines in sales and stringent regulations in China that cost them hundreds of millions of dollars.
On the other end of the spectrum were the lives of ordinary South Koreans swept into the fray. Never spelled out in official policy but immediately felt on the street, China's wrath passed like a fever dream, leaving livelihoods in tatters.
China has been long known for the power of its economic weapon. As stated by The Economist Times, Beijing has blocked some imports of Australian beef after Prime Minister Scott Morrison's government, endorsed by Washington, called for a robust inquiry into the origins of the outbreak and rebuffed Chinese demands to back off.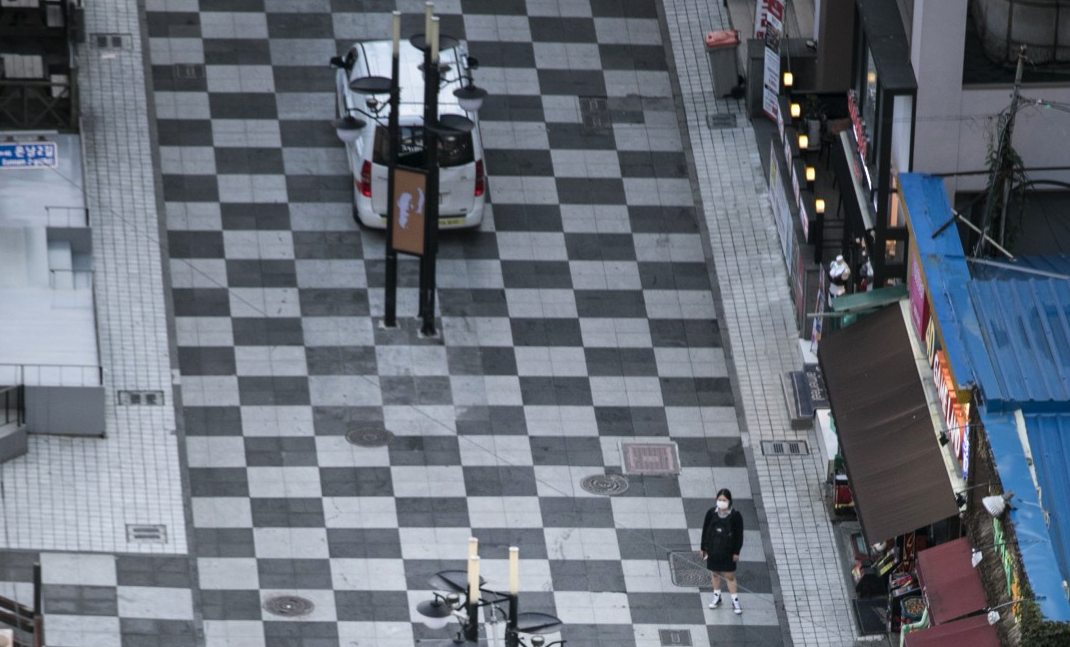 The checkerboard-patterned shopping district formerly known as Baojian Street on Jeju Island surged in popularity among Chinese tourists in 2011 but saw its fortunes sink just as quickly when China economically retaliated against South Korea. (Photo: LA Times)
South Korea's position in the China-US competition
China views South Korea as a weak link in the United States' presence in the region, and knows the economy can serve as a pressure point. This tension has driven South Korean companies to rethink their involvement in China and diversify — but smaller businesses like Kim's crab restaurant cannot so easily weather the consequences.
Relations between the two nations were were officially nonexistent for decades since China backed North Korea in the Korean War. But after diplomatic ties were established in 1992, China overtook the U.S. as the country's largest trading partner in 2004, always with a substantial surplus in South Korea's favor, making up a large portion of its export-driven economy. Trade between China and South Korea grew to $243 billion in 2019, compared with $135 billion between South Korea and the U.S.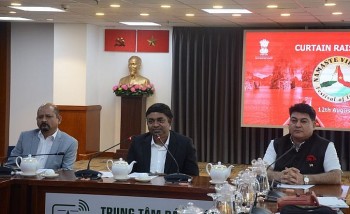 Handbook
The First Namaste Vietnam Fest will be held to mark 75 years of Indian Independence and the 50th anniversary of the establishment of Vietnam-India diplomatic ties (1972 – 2022).