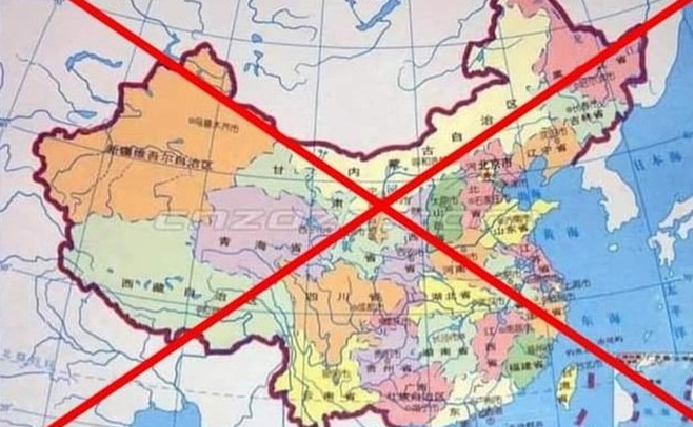 On September 20, the Chinese man used Facebook account "Richard Chen" to post a Vietnamese map that fails to fully reflect Vietnam's national sovereignty.
Authorities of the northern city of Hai Phong on September 22 gave a fine of 12.5 million VND (536 USD) to a 48-year-old Chinese man for posting a map that wrongfully depicts Vietnam's national sovereignty, on Facebook.
According to the authorities, the Chinese man, residing in Dong Khe ward, Ngo Quyen District, Hai Phong city, has committed violations in post, telecommunications, radio frequency, information-technology and electronic transactions.
On September 20, the man used the Facebook account "Richard Chen" to post a Vietnamese map that fails to fully reflect Vietnam's national sovereignty, thus causing public concern.
The man then admitted his violations, removed the posts, and promised not to repeat such violations.
Earlier this month, Vietnam reaffirmed its sovereignty after the US Embassy removed from its Facebook page an accurate Vietnamese map including its archipelagos.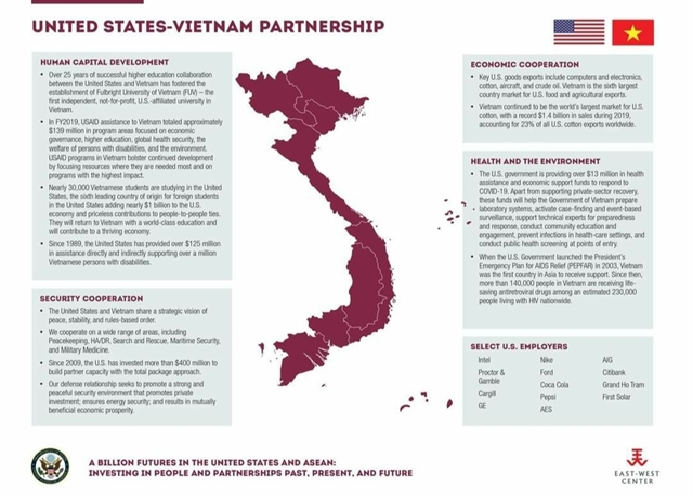 A screenshot of the original post on US Embassy in Hanoi showing a map of Vietnam with Hoang Sa and Truong Sa archipelagoes before they were removed. — Facebook capture
"Vietnam has consistently maintained the Hoang Sa (Paracel Islands) and Truong Sa (Spratly Islands) as inseparable parts of the Vietnamese territory. This consistent stance has been taken multiple times in multiple forms, including at the United Nations, and is supported and respected by many countries," Foreign Ministry spokeswoman Le Thi Thu Hang said.
She was asked about Vietnam's reaction to the U.S. Embassy in Hanoi uploading on Facebook a map of Vietnam including the Paracel and Spratly archipelagos on September 9, but later replacing it with an image without them.
The map had been uploaded as part of a post commemorating the opening of the 53rd ASEAN Foreign Ministers' Meeting (AMM 53) and other relevant meetings.
Hang reiterated that Vietnam has full legal basis and historical evidence to assert its sovereignty over both archipelagos under international law.
Rachael Chen, the spokesperson for the US Embassy, said in a statement that the United States does not take a position on the territorial sovereignty claims over land features in the South China Sea (called Bien Dong Sea in Vietnam).
"The United States welcomes recent signs of progress in discussions among Southeast Asian claimant states in their effort to peacefully resolve their disputes in accordance with international law and welcomes ASEAN Leaders' insistence that South China Sea disputes be resolved in line with international law, including UNCLOS," Chen said.
In July, U.S. Ambassador to Vietnam Daniel Kritenbrink said the U.S. would increase diplomatic activities with partners in the region, including ASEAN, help countries improve their maritime capabilities and develop the U.S.'s military capabilities, including activities to protect freedom of navigation at sea, in order to maintain stability in the South China Sea, according to VnExpress./.
Rosy Huong