China again deploying bomber to Paracel and violating Vietnam's sovereignty over the archipelago
China's deployment of weapons and fighter aircraft to Hoang Sa (Paracel) archipelago not only is a violation of Vietnam's sovereignty but also further exacerbates the situation in Bien Dong Sea (internationally called South China Sea), said Foreign Ministry spokesperson Le Thi Thu Hang at a regular press briefing in Hanoi on August 20.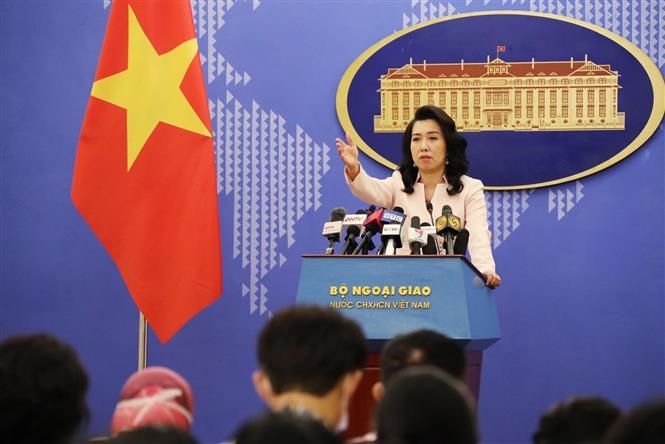 Foreign Ministry spokesperson Le Thi Thu Hang. Source: Foreign Ministry
According to VOV, Hang made the statement in reply to media questions on Vietnam's stance regarding China deploying an H-6J bomber to Phu Lam (Woody) Island in the Hoang Sa (Paracel) archipelago in early August.
Vietnam has affirmed many times and reiterated that the Hoang Sa (Paracel) and Truong Sa (Spratly) archipelagos are inseparable parts of its territory, the official said, adding that the country has sufficient legal basis and historical evidence testifying its sovereignty over Hoang Sa and Truong Sa in line with international law.
"We call on parties to make responsible contributions to maintaining peace, stability, and security in the East Sea," she said.
Concerning information that thousands of Chinese fishing vessels could flock to Bien Dong Sea after China's fishing ban expires, Hang said Vietnam's stance on the so-called fishing ban has been clearly stated.
On May 8, the spokesperson said in reply to questions about China's fishing ban in Bien Dong Sea from May 1 to August 16 that as a coastal country in Bien Dong Sea and a member of the 1982 UN Convention on the Law of the Sea (UNCLOS), Vietnam has sovereignty, sovereign rights, and jurisdiction in waters as defined in the convention, and enjoys other legitimate rights in waters in line with the convention.
Vietnam refutes China's unilateral decision. In the current global and regional context, the country demands that China not further complicate Bien Dong Sea situation, Hang stated.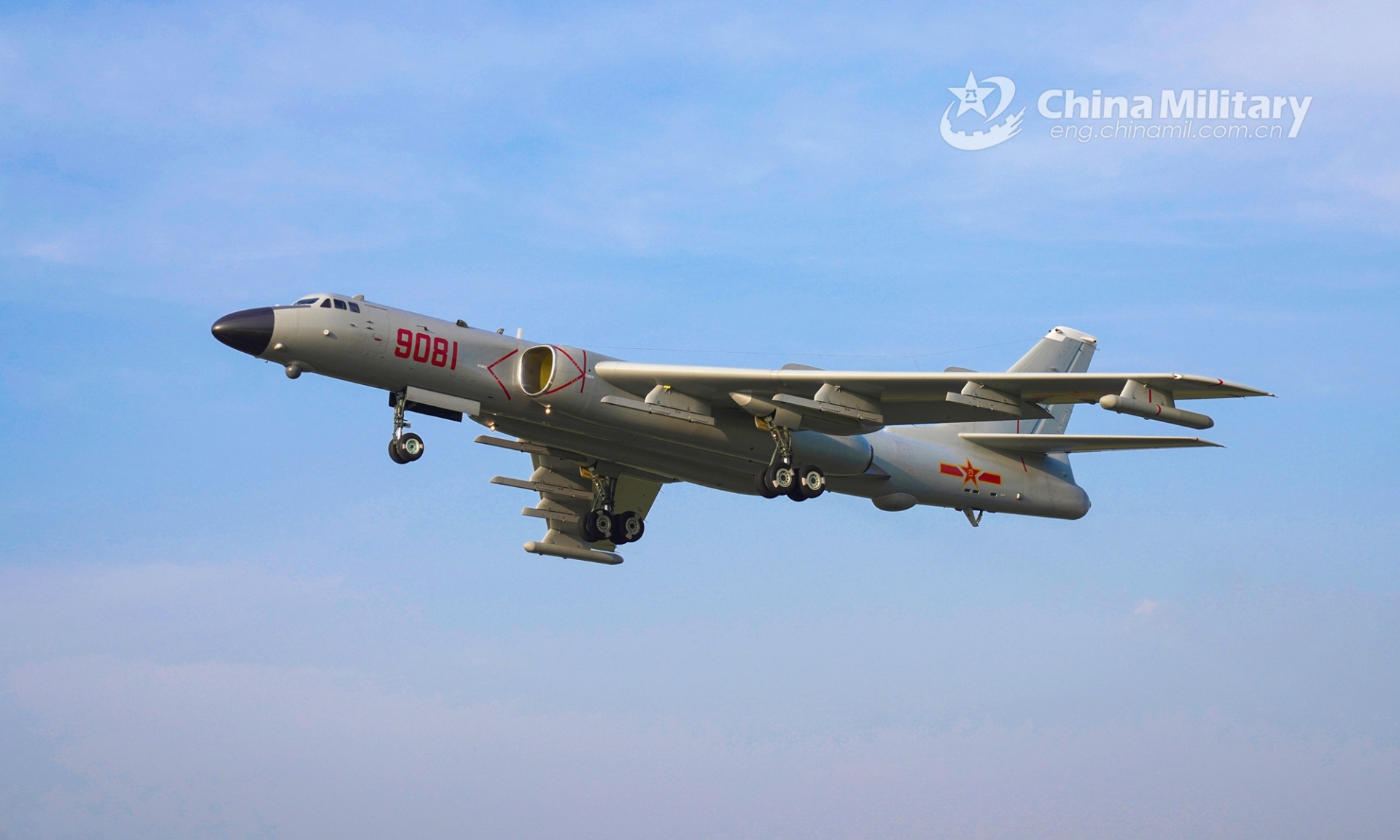 A H-6 strategic bomber attached to a bomber regiment of the naval aviation force under the PLA Southern Theater Command takes off for a recent realistic flight training exercise. Photo by Gao Hongwei
The Chinese People's Liberation Army (PLA) Navy's newly revealed bomber, the H-6J, was recently deployed on Yongxing Island in the South China Sea for the first time, reported Global Times, an English-language Chinese newspaper under the People's Daily on August 13, citing foreign media.
At least one H-6J bomber was seen landed on Yongxing Island (Phu Lam in Vietnamese) in an undated photo on foreign social media, US news outlet the Drive reported.
The H-6J bomber is one of China's latest weapons, and was revealed only in July, said the Global Times.
During July's routine press conference by China's Ministry of National Defense, spokesperson Senior Colonel Ren Guoqiang announced that H-6J bombers, together with its predecessors, H-6Gs, recently conducted intensive round-the-clock drills in the South China Sea, completing training exercises, including takeoffs and landings, long-distance strikes and attacks on surface targets.
High definition photos of the H-6J bomber, which were not taken on Yongxing Island, were revealed by media affiliated with the Chinese military in the past week.
Judging from the photos, the bomber is likely equipped with the new air-to-surface search radar on its nose, and has one extra electronic warfare pod on each side of its wings, Beijing-based naval expert Li Jie told the Global Times, noting that this will allow the H-6J to suppress and jam enemy planes and ships which operate electronic radar and communication devices.
Another distinctive feature of the H-6J bomber is its large weapons load against maritime targets, as it can carry six missiles under its wings, and potentially one more in its belly, Li said.
China seized Hoang Sa archipelagos from South Vietnam by force in 1974, and has since been illegally occupying them.
In 2012 it built the so-called "Sansha City" with Phu Lam (Woody) Island as its seat, and has since built a runway capable of handling military aircraft and other supporting structures.
The so-called city also extends to a number of reefs in Vietnam's Truong Sa archipelagos that China seized by force in 1988 as well as the Scarborough Shoal, which is claimed by the Philippines.
Vietnam has requested China many times to stop its illegal actions, which complicate the situation and threaten peace and stability in Bien Dong Sea. Vietnam also sent a diplomatic note to the United Nations to protest China's unfounded sovereignty claims over Bien Dong Sea.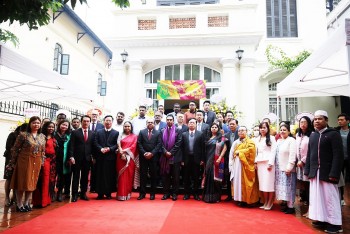 Friendship
To celebrate the 75th anniversary of the National Day of the Democratic Socialist Republic of Sri Lanka (February 4, 1948 - February 4, 2023), a ceremony was held at the Vietnamese Embassy of Sri Lanka in Hanoi on Feb 4, honoring the friendship and cooperation between people of the two countries over the past many years.