Chinese researchers find batch of new coronaviruses in bats
Chinese researchers have said they had found a batch of new coronaviruses in bats including one that may be the second-closest yet, genetically, to the Covid-19 virus.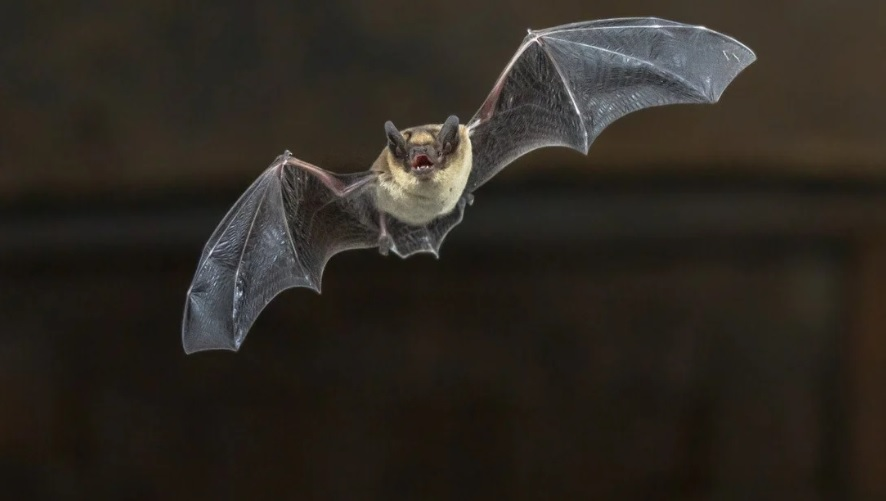 Chinese researchers have said they had found a batch of new coronaviruses in bats. Photo: SCMP
According to the researchers, their discoveries in a single, small region of Yunnan province, southwestern China show just how many coronaviruses there are in bats and how many have the potential to spread to people, CNN reported on June 11.
Weifeng Shi of the University of Shandong and colleagues collected samples from small, forest-dwelling bats between May, 2019 and November, 2020. They tested urine and feces as well as taking swabs from the bats' mouths.
"In total, we assembled 24 novel coronavirus genomes from different bat species, including four SARS-CoV-2 like coronaviruses," the researchers wrote in a report published in the journal Cell.
One was very similar, genetically to the SARS-CoV-2 virus that's causing the current pandemic, they said - a viral sample called RpYN06 taken from a horseshoe bat species called Rhinolophus pusillus.
It would be the closest strain to SARS-CoV-2 except for genetic differences on the spike protein, the knob-like structure that the virus uses when attaching to cells, they said.
Researchers are trying to find where SARS-CoV-2 came from. Although a bat is a likely source, it's possible the virus infected an intermediary animal. The SARS virus that caused an outbreak in 2002-2004 was tracked to an animal called a civet cat.
"Bats are well known reservoir hosts for a variety of viruses that cause severe diseases in humans and have been associated with the spillovers of Hendra virus, Marburg virus, Ebola virus and, most notably, coronaviruses. Aside from bats and humans, coronaviruses can infect a wide range of domestic and wild animals, including pigs, cattle, mice, cats, dogs, chickens, deer and hedgehogs," they wrote.
New York Post: Explosive study claims to prove Chinese scientists created Covid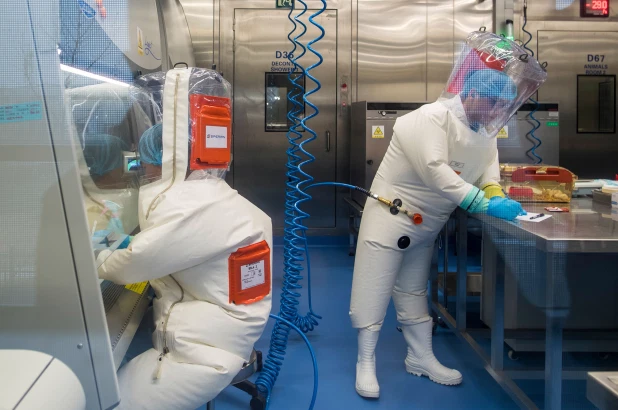 Workers are seen next to a cage with mice inside a lab at the Wuhan Institute of Virology. Photo: AFP via Getty Images
A bombshell new study claims to have proof that Chinese scientists created Covid-19 in a lab and then tried to reverse-engineer versions of the virus to make it look like it evolved naturally from bats, New York Post said.
British professor Angus Dalgleish and Norwegian scientist Dr. Birger Sørensen wrote they've had primary evidence "of retro-engineering in China" since last year, but were ignored by academics and major medical journals, the Daily Mail reported, citing the soon-to-be-published study.
The study concludes: "the likelihood of it being the result of natural processes is very small."
Dalgleish is a London oncology professor known for breakthrough work on a vaccine for HIV. Sørensen is a virologist and chair of a pharmaceutical company, Immunor, which developed a coronavirus vaccine candidate called Biovacc-19. Dalgleish also has a financial stake in that company.
It was during their Covid-19 vaccine research that the pair came across "unique fingerprints" indicating the virus didn't come from nature, they said. The telltale clue: a rare finding in the COVID-carrying virus of a row of four amino acids, which give off a positive charge and bond to negative human cells.
"The laws of physics mean that you cannot have four positively charged amino acids in a row," Dalgleish told the Daily Mail. "The only way you can get this is if you artificially manufacture it."
They also tracked published Chinese research, some done working with American universities, to show how the tools to create the virus were allegedly built. A good part of the work reviewed involved "gain of function" research, which involves manipulating natural viruses in a lab to make them more infectious, allowing scientists to study their potential effect on humans.
News of the study comes amid renewed interest in COVID-19's origins, which had long been proclaimed to have made the jump from bats to humans at a wet market in China.
Debate over origin of coronavirus pandemic escalating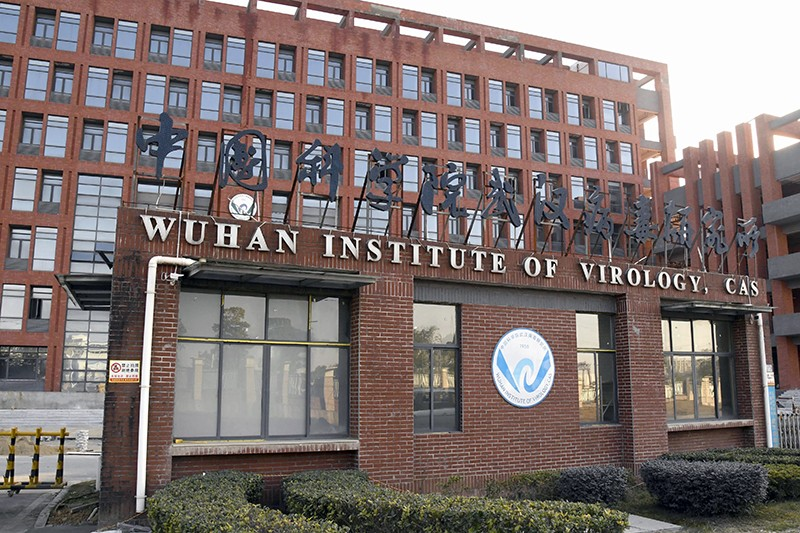 The Wuhan Institute of Virology has carried out research on coronaviruses for years because these pathogens are endemic to the region where it's located. Credit: Kyodo News via Getty
Debate over the idea that the SARS-CoV-2 coronavirus emerged from a laboratory has escalated over the past few weeks, coinciding with the annual World Health Assembly, at which the World Health Organization (WHO) and officials from nearly 200 countries discussed the Covid-19 pandemic, according to Nature.
After last year's assembly, the WHO agreed to sponsor the first phase of an investigation into the pandemic's origins, which took place in China in early 2021.
Most scientists say SARS-CoV-2 probably has a natural origin, and was transmitted from an animal to humans. However, a lab leak has not been ruled out, and many are calling for a deeper investigation into the hypothesis that the virus emerged from the Wuhan Institute of Virology (WIV), located in the Chinese city where the first COVID-19 cases were reported.
On May 26, US President Joe Biden tasked the US Intelligence Community to join efforts to find SARS-CoV-2's origins, whatever they might be, and report back in 90 days.
Australia, the European Union and Japan have also called for a robust investigation into SARS-CoV-2's origins in China. The WHO has yet to reveal the next phase of its investigation. But China has asked that the probe examine other countries. Such reticence, and the fact that China has withheld information in the past, has fuelled suspicions of a 'lab leak'. For instance, Chinese government officials suppressed crucial public-health data at the start of the Covid-19 pandemic, and during the 2002–04 severe acute respiratory syndrome (SARS) epidemic, according to high-level reports1,2.
At the assembly, Mike Ryan, director of health emergencies at the WHO, asked for less politicisation of calls for an origin investigation, which have, in many ways, devolved into accusations. "Over the last number of days, we have seen more and more and more discourse in the media, with terribly little actual news, or evidence, or new material," said Ryan. "This is disturbing."/.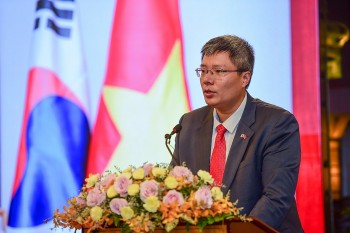 Viet's Home
Tran Hai Linh, member of the Central Committee of the Vietnamese Fatherland Front, chairman of the Vietnam-Korea Business & Investment Association (VKBIA) shared with the Vietnam Times about strengthening the capacity to promote Vietnamese culture to the world.