Christmas Good Deeds Amid the Pandemic
Good deeds are vital during a time when the Covid-19 pandemic and its effects are crippling families that are struggling to make ends meet.
With Christmas coming as Covid-19 lingers, people from all walks of life are doing good deeds to help those in need.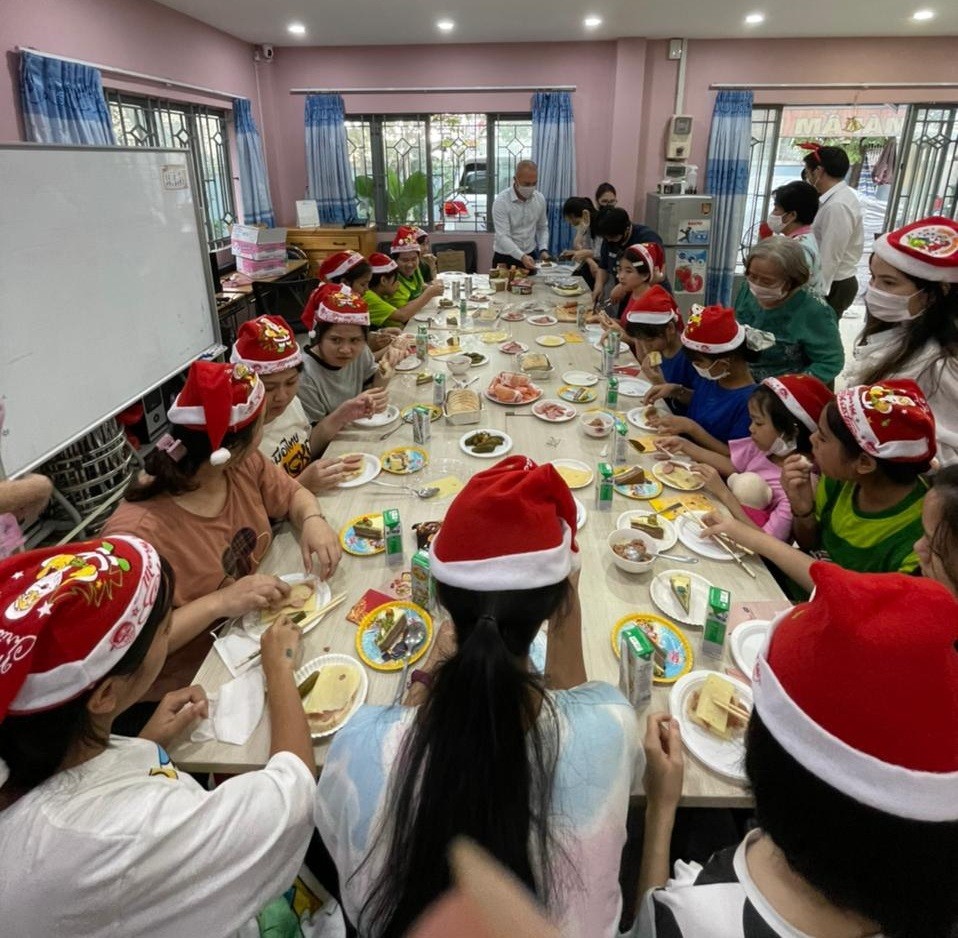 A great way to welcome Christmas. Source: New Zealand Embassy
The New Zealand Consul-General and staff at the New Zealand Consulate-General in Ho Chi Minh City have successfully raised funds for the Ba Chieu Home for Girls, a shelter established 25 years ago by Celia Caughey, former New Zealand Consul-General in HCM City, to support homeless and disadvantaged girls in the city.
They enjoyed a warm Christmas party with the girls in which they shared their experiences and struggles with the ongoing pandemic.
"It was lovely to be able to finally visit the girls who have had a particularly difficult year. It was a privilege to meet them and to be able to bring some Christmas joy," New Zealand Consul- General and Trade Commissioner Joe Nelson said.
Ba Chieu Home, was established in 1996 by the Women's Charity Association of HCM City and the former New Zealand Consul General & Trade Commissioner, Celia Caughey. It has also been assisted financially over the years by the New Zealand Embassy and a group of loyal sponsors.
The girls are aged between 7 and 19 years-old and many of them came from broken and violent homes or lived on the streets. Funds raised from this event will contribute to providing the girls with a safe environment, education and skills.
Over the years, the Ba Chieu Home has helped more than 200 girls.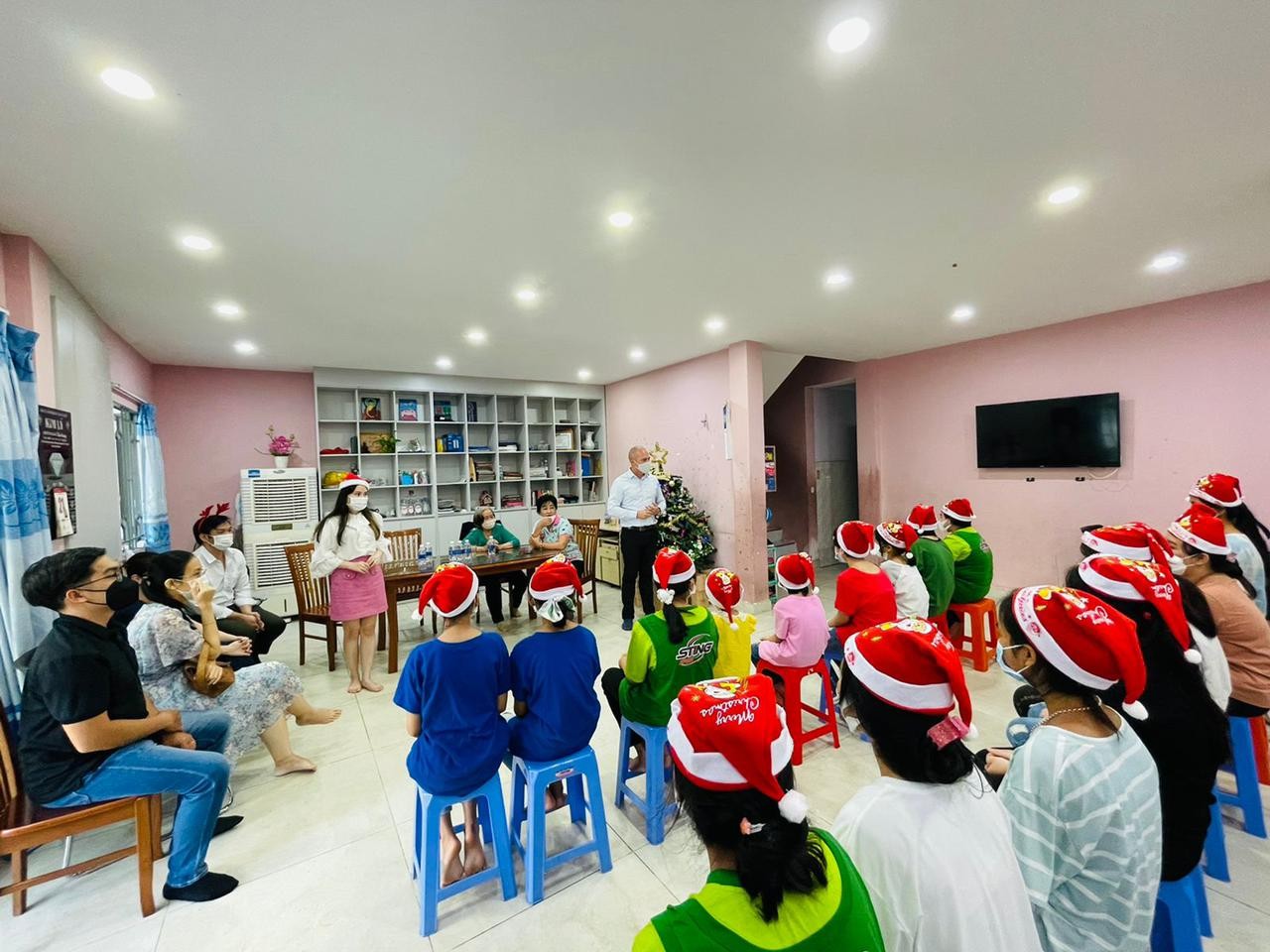 Everyone shares laughter and happiness.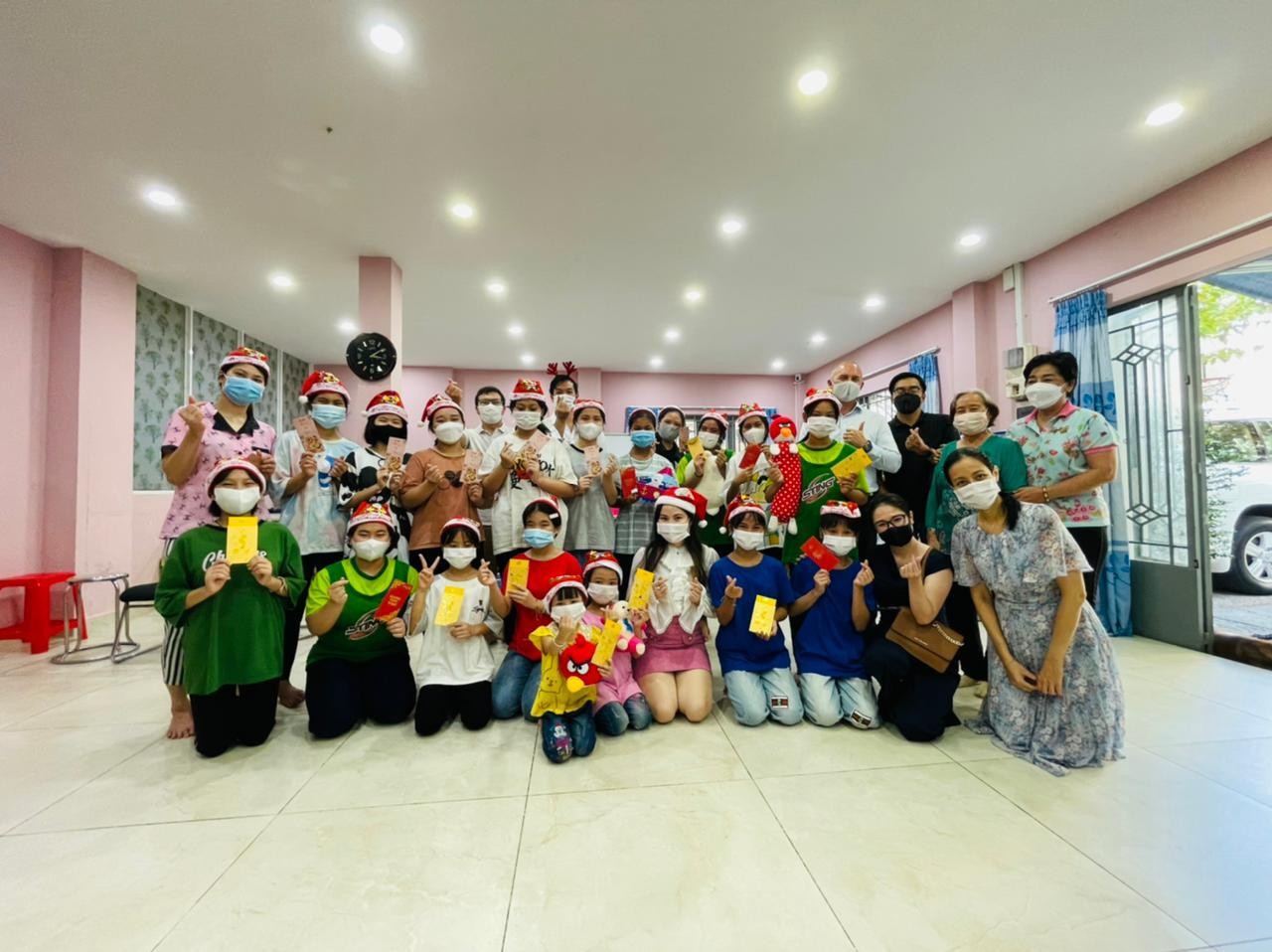 Ba Chieu home has long had ties with New Zealand businesses and people, and was originally started by previous Consul General and Trade Commissioner to Vietnam Celia Caughey.
Over the next few months, the New Zealand Embassy in Hanoi will be working with the East Meet West Foundation and two secondary schools in Da Bac district, Hoa Binh province, to build new and improved hygiene and sanitation facilities for ethnic minority students.
Following the success of "Empowering poor vulnerable women to overcome Covid-19 impacts in Hai Duong province," the project plans are being implemented from Dec. 1, 2021 to May 31, 2022 to support ethnic minority students in two secondary schools in Da Bac district to have access to adequate hygiene facilities.
The embassy will also be assisting with new educational material and some specialized training.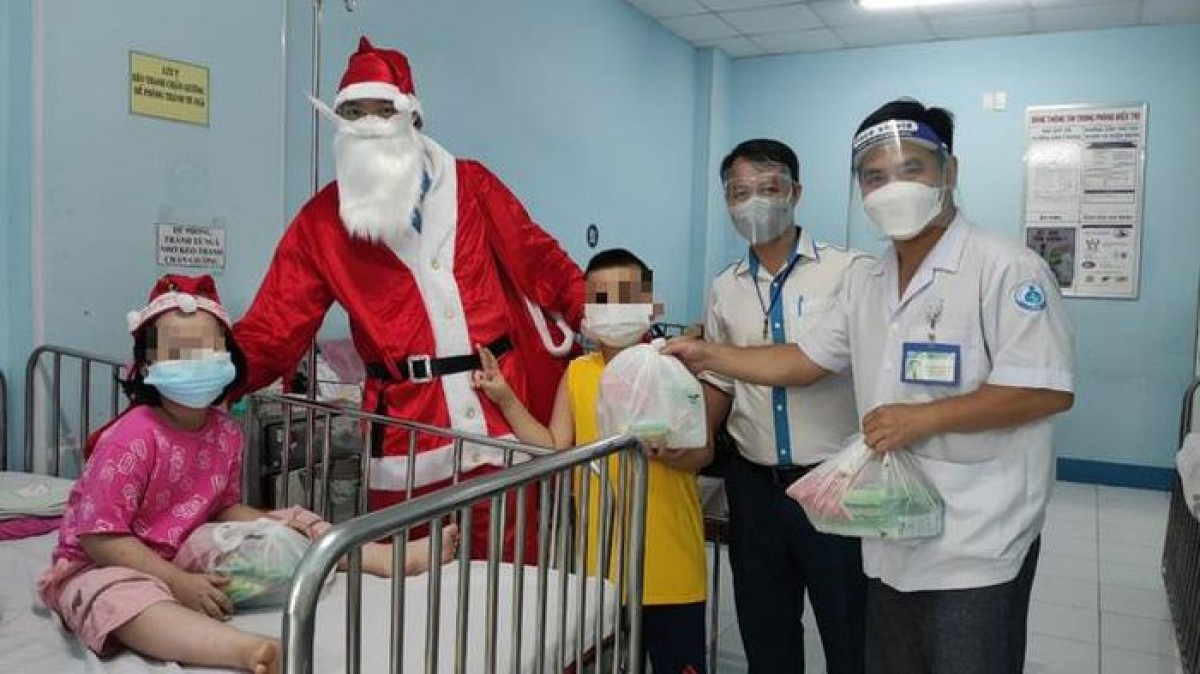 Children receive gifts at HCM City Pediatrics Hospital 1. Source: VOV
Many hospitals throughout HCM City organised Christmas celebrations for Covid-19 patients, with a special focus on children, VOV reported.
From the morning of Dec. 24, a group of volunteers including healthcare workers donning protective gear, has started to hand over 200 gifts to patients at Trung Vuong Covid-19 Treatment Hospital.
The majority of patients at the hospital suffer from underlying illness and are provided with special treatment. Therefore, doctors and nurses at Trung Vuong Hospital carefully prepare gifts in order to give them encouragement during the Christmas season.
Healthcare workers at HCM City Pediatrics Hospital 1 have presented a total of 700 Christmas gifts for children, including 68 gifts for young Covid-19 patients, on the morning of Dec. 24.
Each gift contains candy and milk. The other 50 gifts include baby milk and diapers, which were given to patients at Tu Du Hospital on Dec. 22.
This week, 359 children with special circumstances including 23 ones with disabililty in six communes of Tan Lac District, Hoa Binh Province, were gifted new bikes within the project "Child protection system effectiveness".
Due to the high level of poverty in the communities, most parents were not able to afford transport for their children to go to school.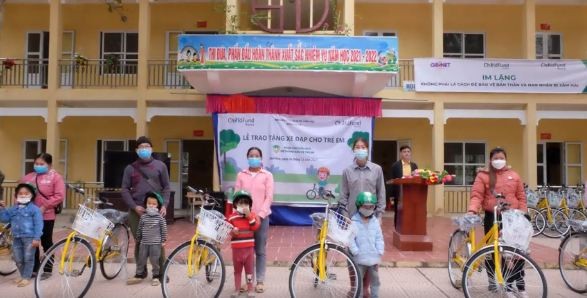 With the support of the new bikes, the daily trek to school becomes much more manageable for the children. Source: ChildFund Vietnam
Many Vietnamese students have to leave school due to difficult circumstances or the long distance between their homes and schools.
Students in remote areas have to walk 5-10 kilometers to school each day. The long-distance leaves them exhausted and the bicycles reduce lateness, absenteeism, and the dropout rate.
The bikes are supported by ChildFund Korea and ChildFund Vietnam with the hope that the new bikes will give a helping hand to unlucky children in the province so that they can continue their schooling and have better futures.