Raising Hope for Children Affected by Covid-19
Precautions need to be taken to minimize the risks of Covid-19 in school settings.
Many activities of international organizations aim to support and accompany students in remote areas, helping them overcome difficulties and achieve the best academic results. As the pandemic continues, these organizations are working harder than ever to help these students.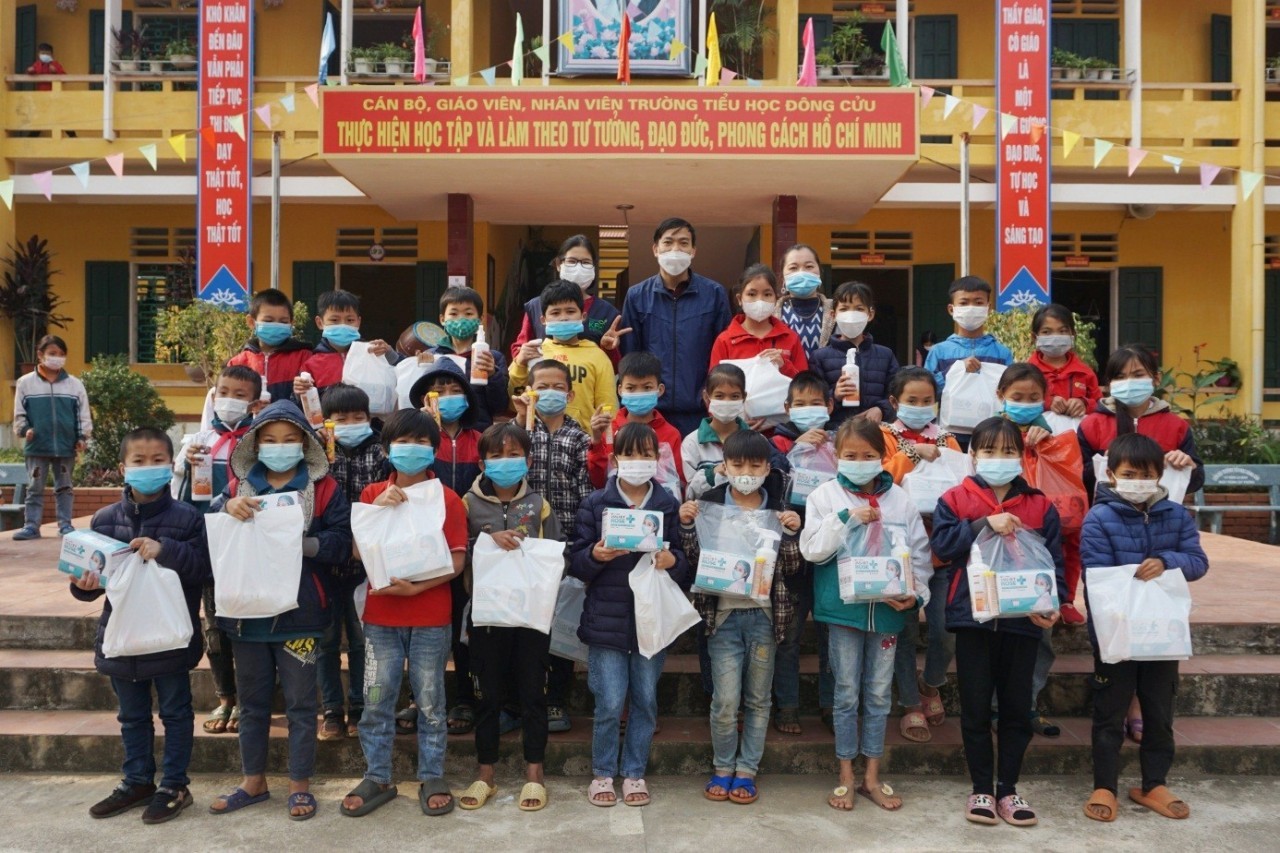 KFHI representative gave gifts to the students. Source: KFHI Vietnam
Korea Food for the Hungry International (KFHI) on Dec.20-21 cooperated with the Department of Education and Training in Phu Tho Province to present medical masks, hand sanitizer solution for 274 students Dong Cuu Primary School, Kha Cuu Primary School, Thanh Son District and Dao Xa I Primary School, Dao Xa II Primary School, Dao Xa Secondary School, Thanh Thuy District.
The total cost of gifts is nearly VND 65 million (US$ 2.800). In addition, 274 students in the project were organized to buy and donate body insurance at the rate of VND 70,000/year from Military Insurance Corporation (MIC).
"Child Development Program – CDP" is implemented for 5 years (from 2018 to 2023) with a sponsorship value of US$ 60,000/year in Thanh Son district and US$ 30,000/year in Thanh Thuy district, Phu Tho province. The program's objective is to support elementary school students with difficult circumstances to improve their health and learning through project activities such as: health care, textbook support, and activities for the community.
Last September, KFHI also cooperated with the Education and Training Department of Thanh Son, Thanh Thuy, Phu Tho provinces to give textbooks to students and medical masks for teachers and students. disadvantaged students at Dong Cuu and Kha Cuu Primary Schools and Dao Xa Primary Schools.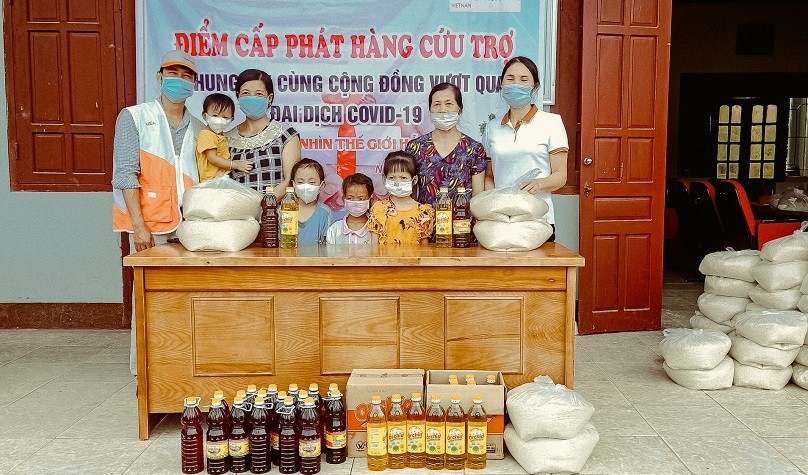 World Vision Vietnam supports the community in preventing the spread of Covid-19 as well as ensuring food security, especially of children.
To join hands with local authorities in preventing and controlling Covid-19 in project areas, World Vision Vietnam has supported Nhu Xuan District (Thanh Hoa Province) with the necessary equipment for the collective quarantine facilities in Hoa Quy and Quynh Luong Communes and Yen Cat Town.
With a total value of nearly US$ 4,400, World Vision's supports include protective suits, disinfecting equipment, beds, mattresses, mosquito nets, and other necessary personal items for quarantined people.
This aid package is part of World Vision Vietnam's Covid-19 National Response and Recovery Program. Up to now, more than US$ 2,894,152 has been disbursed to repair the damages caused by the pandemic on people's lives in World Vision Vietnam's project sites nationwide.
Support gifts were allocated to Van Kieu ethnic minority schoolchildren in Village 1 Sub-school, Thuan Commune, Huong Hoa District, Quang Tri Province. Credit: Project RENEW
With support from the Embassy of Ireland, Project RENEW has delivered support gifts to Van Kieu ethnic minority schoolchildren in Village 1 Sub-school, Thuan Commune, Huong Hoa District, Quang Tri Province.
The students, Van Kieu ethnic minority children, are in Huong Hoa District's Thuan Commune, which borders Savannakhet Province of Laos. They will benefit from better study conditions and safer personal health care in the shadow of the Covid-19 pandemic.
This gift was contributed by the runner community, Vietnamese alumni in Ireland, Com Co Thit Ireland through the Emerald Virtual Run 2021 — a running event that was organized in November 2021 under the auspice of Irish Embassy in Vietnam.
Built over 20 years ago, the Village One Sub-school's facilities are now in degradation. It has three rooms that accommodate five primary classes in two morning and afternoon shifts. Situated on an area much lower than the surface of inter-commune road, the school is often flooded if it rains. Notably, the historic flood in late 2020 had badly damaged the school's semi-septic toilet which is no longer serviceable for 68 students and five teachers.
As children of disadvantaged Van Kieu families in Thuan Commune who earn their living on slash-and-burn cultivation across the Vietnam-Lao border area, many of them have to share textbooks with their peers. The Covid-19 pandemic restrictions in the last two years have also exacerbated their parents' work to earn daily income.
Based on a needs assessment in November, RENEW team worked with Thuan School Administrators to come up with a plan of support following the agreement from the organizers of Emerald Virtual Run 2021.
A new hand washing basin helps Van Kieu schoolchildren stay healthy by providing fresh water and soap to ensure cleanliness and sanitation. Credit: Project RENEW
At the ceremony, 90 sets of new textbooks, 112 student uniforms, a hand-washing basin, and sanitation gels were delivered to the students — the gifts help them improve their study conditions and personal health care in the shadow of the Covid-19 pandemic.
"These meaningful gifts from the friends of Ireland help motivate the schoolchildren in their studies for a better future," said Headmaster Truong Cong Hieu. "We are grateful for this year-end support from Vietnamese alumni in Ireland and Project RENEW."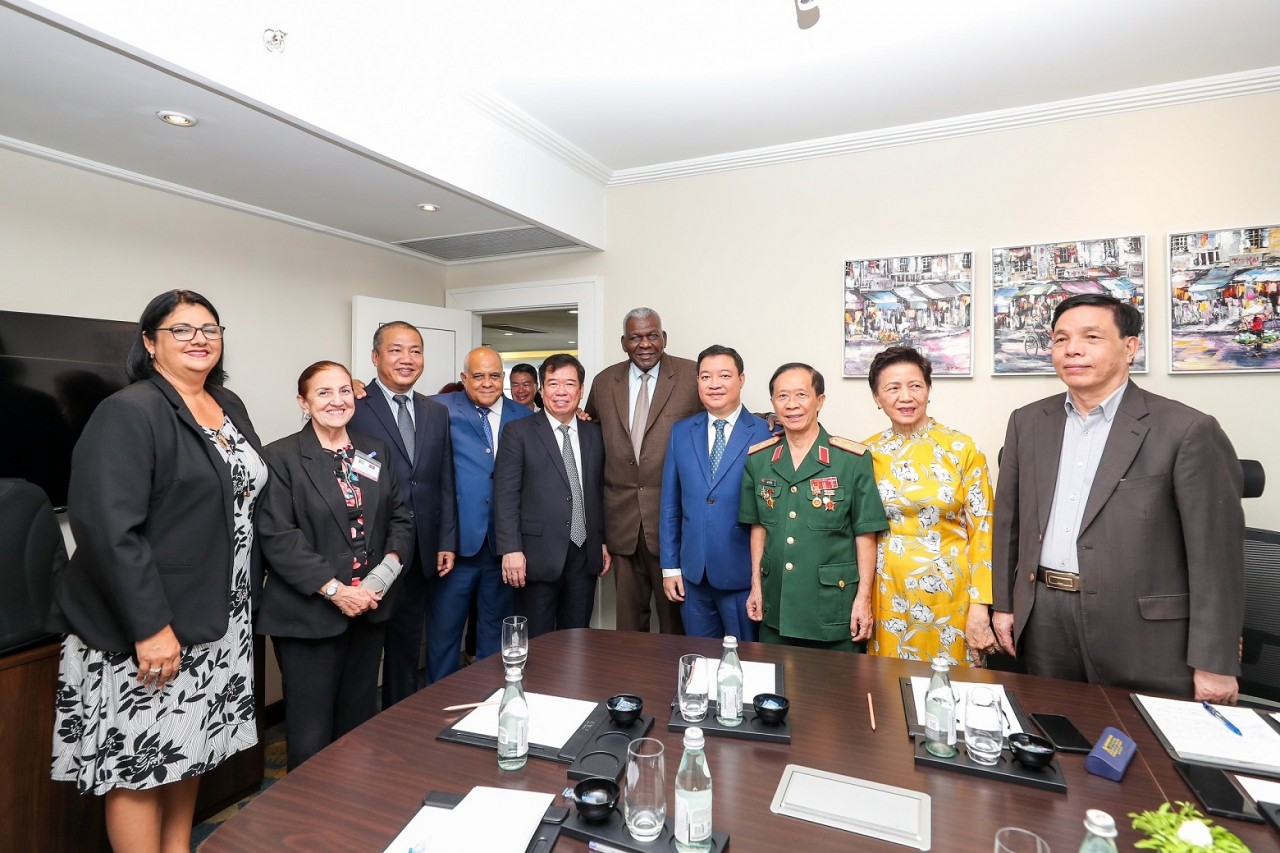 Friendship
President of the National Assembly of People's Power of Cuba Esteban Lazo Hernandez emphasized that Vietnam - Cuba is always united and faithful because they are one family.
September 27, 2023 | 15:11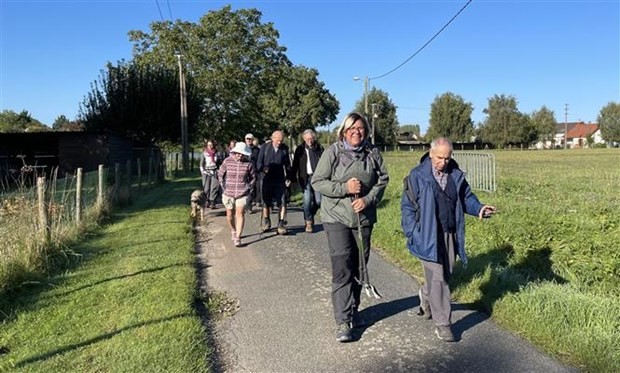 Friendship
The Children's Walk For Hope is a virtual event that will be held globally recently.
September 27, 2023 | 14:54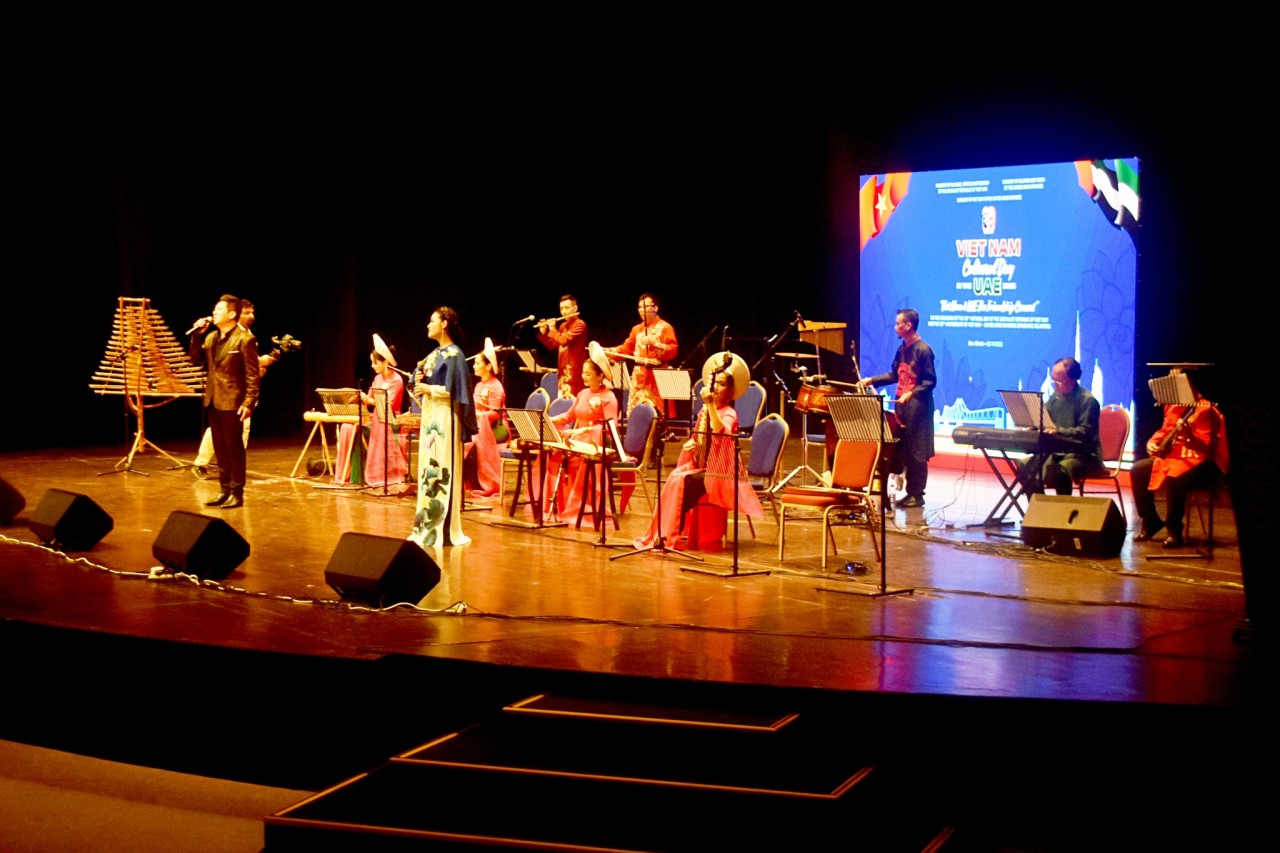 Friendship
A special art performance was held in the capital Abu Dhabi, gathering leading artists from Vietnam and the United Arab Emirates (UAE).
September 27, 2023 | 14:01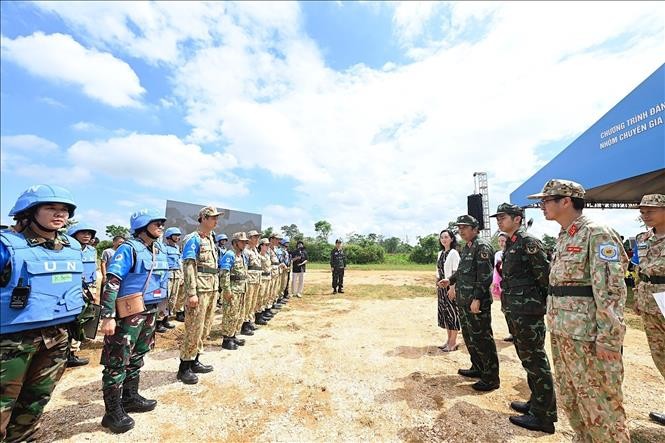 Friendship
Japan and representatives of State members of ASEAN Defence Ministers' Meeting Plus (ADMM-Plus) valued the preparations of Vietnam in hosting the Competency Evaluation Program for Prospective UN Peacekeepers (CEPPP) as well as outcomes of the program.
September 27, 2023 | 07:53