Club of Vietnamese who used to live, study in Brazil debuts
On the morning of December 28, in Hanoi, the Vietnam – Brazil Friendship and Cooperation Association (VBFCA) held the launching ceremony of the Club of Vietnamese who used to live, study in Brazil.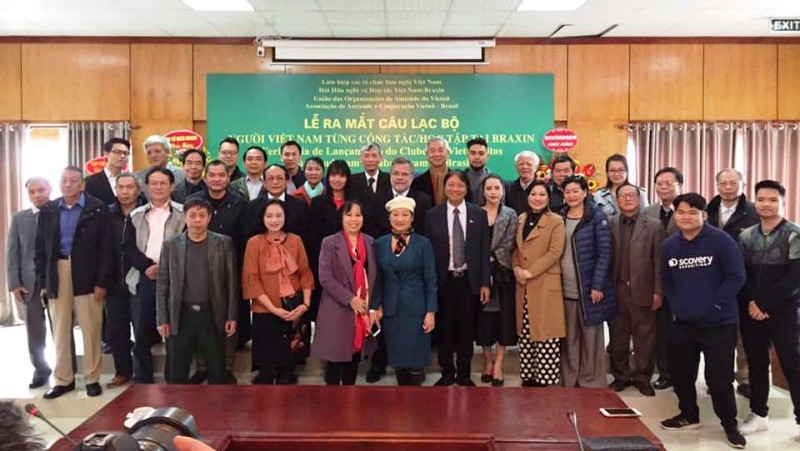 At the event. Photo: VNF
The ceremony was attended by VBFCA Chairman Nguyen Van Lang; Brazilian Ambassador to Vietnam Fernando Apparicio da Silva; representatives of the Vietnam Union of Friendship Organizations and the generations of Vietnamese diplomats to Brazil.
Addressing the launching ceremony, former Vietnamese Ambassador to Brazil Nguyen Thac Dinh, who is also head of the Club, reviewed the important milestones in the Vietnam-Brazil diplomatic ties over the past three decades, especially since the two countries established comprehensive partnerships in May 2007.
Political trust and mutual understanding between the leaders and people of the two countries have been strengthened significantly over the period via the exchange of hundreds of all-level delegations, including many high-level and ministry-level delegations, he said.
Dinh stated that mutual trust and political determination have enabled the two sides to consolidate their legal frameworks for bilateral cooperation. Trade exchanges are a bright spot in the Vietnam-Brazil relations, with two-way trade increasing 155 fold from USD 29 million in 2001 to USD 4.51 billion in 2018, he said, stressing that Vietnam has become the most important partner of Brazil in the ASEAN bloc.
He also stressed that the launch of the Club is a significant activity to celebrate the 30th anniversary of diplomatic relations between the two countries (May 8, 1989-2019). It aims to further enhance the exchange between two sides, thereby strengthening diplomatic relations between two countries.
Through the Club and VBFCA's activites, Vietnamese will have the chance to learn more about the Brazilian land, people and culture, as well as the Vietnam-Brazil relationship.
Brazilian Ambassador to Vietnam Fernando Apparicio da Silva praised the traditional friendly Vietnam-Brazil ties, hailing the establishment of diplomatic relations with Vietnam 30 years ago as an important milestone and the right decision of the Brazilian government.
He congratulated the Club on their launching and expressed his hope that the Club will be a bridge between two peoples who love, respect and admire each other regardless of geographic distance, as well as strengthen the relationship between two countries.
The diplomat stressed the significance of cultural exchange between Vietnam and Brazil, and suggested that both sides explore cooperation in sports, music and cuisine in order to popularise each country's culture.
He added that in 2020, the Brazilian Embassy in Hanoi will organise a wide range of cultural exchange activities focusing on popularising the image of Brazil to Vietnamese and educating younger generations about the bilateral ties./.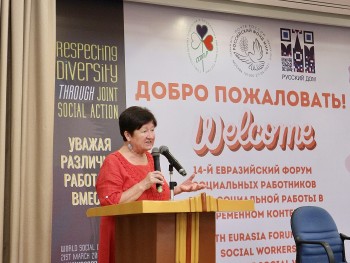 Friendship
The 14th Eurasia Forum of Social Workers Opens was held in Hanoi on March 20-21 with the theme of "The role of social work in the current context."