Complete Guide to Vietnamese Grave-visiting Festival
Thanh Minh, also called the grave-visiting festival, is often mentioned in Vietnamese literature and poetry. It is a loving ritual, despite its macbre nature.
"The young green grass spread out to the horizon,
The pear trees were speckled with some white flowers.
Now came Thanh Minh, a seasonal feast in March,
A grave-cleaning and on-grass walking party."
When it comes to the Thanh Minh festival, most Vietnamese would refer to these four lines from the famous poet "Tale of Kieu" by Nguyen Du. Taking place between spring and summer, Thanh Minh is associated with cleaning ancestors' graves and showing respect to late family members.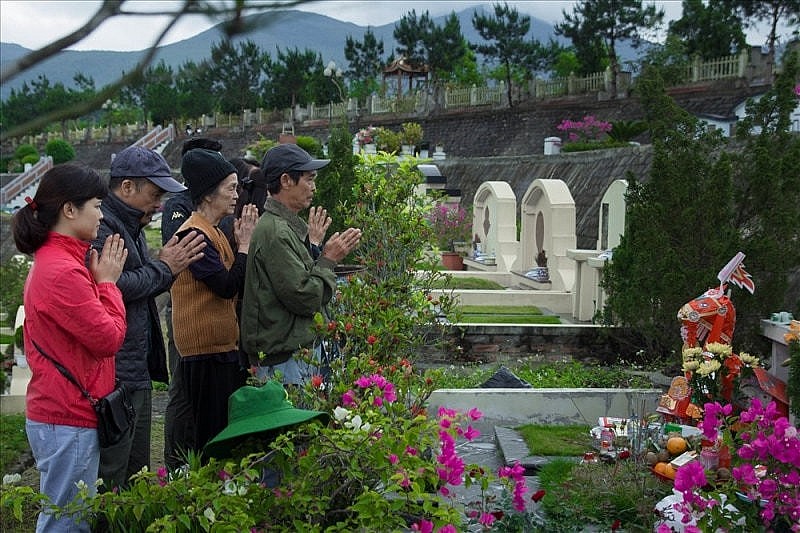 Visiting ancestors' graves (Photo: Vietnamnet)
What is Thanh Minh festival?
Thanh Minh (literally translated: clear and bright) is actually one of 24 solar terms in the Traditional Chinese Calendar. In the Earth's orbit, each solar term is 15 degrees apart, which means 14-16 days in Lunar Calendar.
The 24 solar terms reflect the changes in climate, natural phenomena, agricultural production, and other aspects of human life, including clothing, food, housing, and transportation. The system plays an important role and has greatly influenced people's basic needs in life, and they still have an important function nowadays.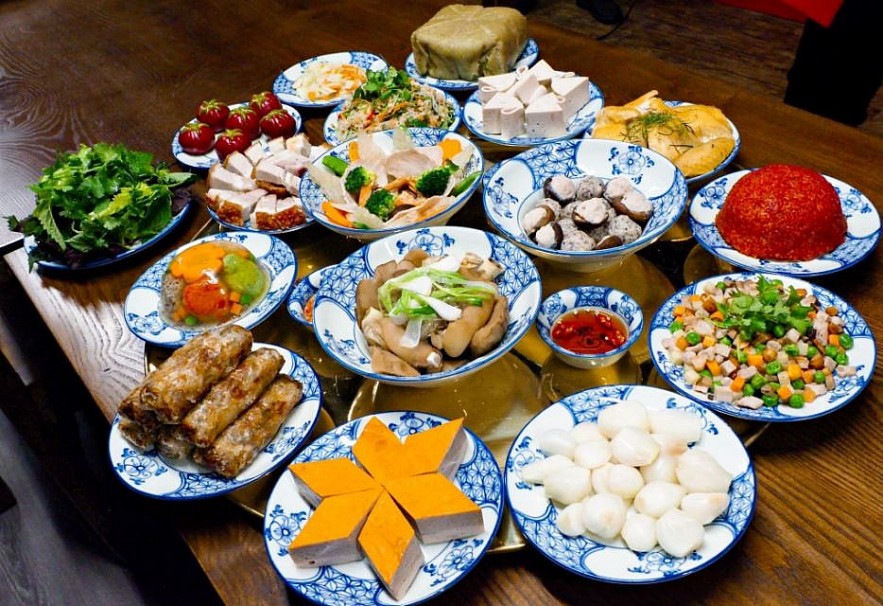 Offering dishes (Photo: Mina Kitchen)
Why do Vietnamese people visit their ancestors' graves in Thanh Minh?
Thanh Minh festival is translated into many different English names, such as Ancestors Day, or Festival for Tending Graves, all referring to the most popular tradition of Vietnamese on the occasion. During this solar term, the weather turns pleasant, plants thrive, and flowers bloom, which, according to Vietnamese folk belief, is the perfect time to clean and re-decorate their ancestors' graves.
One day before the festival, Vietnamese families prepare incense, fruits, and flowers to offer to their late family members. From the early morning of Thanh Minh, they bring shovels to clear the wild grass on the graves, making sure no rats or snakes make the graves their home. Then, they put more soil on the graves, burn incense and place their offerings.
Also on the day, the Vietnamese clean their ancestors' altars and prepare a tray of delicious dishes to offer to their forebears. The whole family then gathers to enjoy the dishes and chat.
Thanh Minh is all about showing respect, gratefulness, and love for family members, especially those who passed away. Due to the busy modern lifestyle, many families do not have the time and conditions to clean their ancestors' graves on Thanh Minh yet the meaning of the festival remains.