Conference Held to Connect Fruit Cooperatives, Businesses
On Oct. 8, the Vietnam Cooperative Alliance held the conference "Trade promotion for fruit cooperatives of Vietnam."
The conference was held online, with the participation of over 300 trade counselors from different countries, over 200 domestic fruit cooperatives and 40 fruit import businesses from Vietnam and abroad.
Fruits from Vietnam have been exported to 60 countries in the world. So far, the Plant Protection Department under Vietnam's Ministry of Agriculture and Rural Development has issued 998 Production Unit Codes for places of production that grow fruits for export into the markets with high-quality standards such as the Un.ited States, Australia, Japan and the European Union.
Fruit cooperatives in Vietnam that grow produce with strong potential for exports such as lychees, longan, dragon fruit, rambutan, pineapple, melon and mango are in dire need of access the international markets.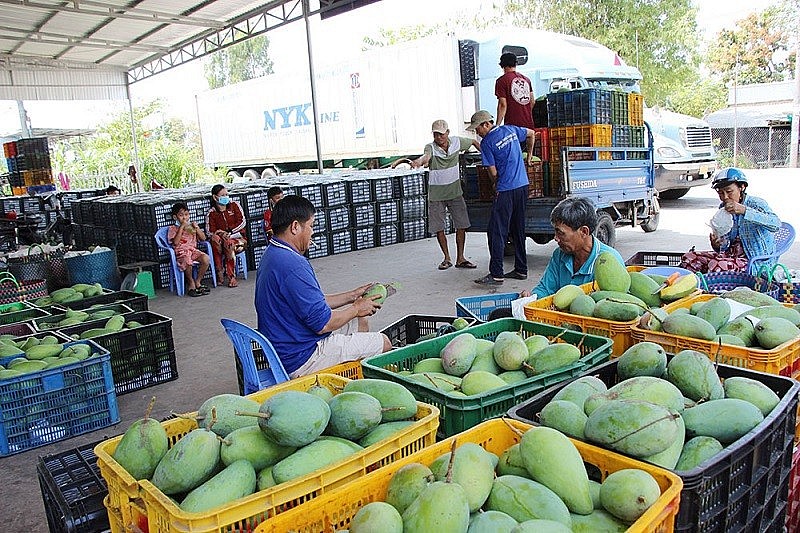 Fruit cooperatives play an important role in producing fruits for export. Photo: Nong nghiep Viet Nam.
In addition to having rich farming and gardening experiences, fruit cooperatives in Vietnam have been able to diversify the ranges of fruit products to include, notably, Individual Quickly Freezer fruits, fresh, canned and condensed juices. Most cooperatives are aware of the importance of good quality control and food safety. Many produce from local cooperatives and fruit processing companies have received globally recognized food safety certificates such as from the Hazard Analysis Critical Control Points, British Retailer Consortium and Halai.
According to the Vice-President of the Vietnam Cooperative Alliance Nguyen Manh Cuong, the need for fruits for the global market is expected to increase 8.2% from 2019 to 2025 and achieve US$ 585.25 billion in 2025, indicating immense export opportunities for fruits from Vietnam.
The conference "Trade promotion for fruit cooperatives of Vietnam" thus contributed to helping local fruit cooperatives to access the right conditions and realizing such opportunities.
At the conference, participating trade councillors, fruit cooperative managers and fruit export business directors discussed issues and solutions to support fruit cooperatives in Vietnam to access markets for fresh fruits and products from fruits.
According to the President of the Vietnam Cooperative Alliance Nguyen Ngoc Bao, the alliance had been mobilizing resources to support fruit cooperatives and alliances to overcome challenges, stabilize production and business activities, strengthen fruit product consumption and contribute to economic development and market price stabilization.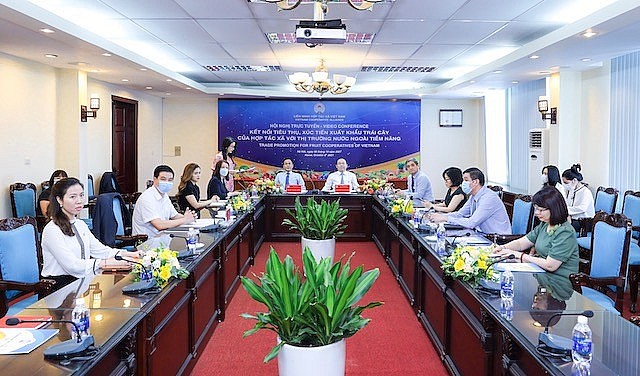 The President of the Vietnam Cooperative Alliance Nguyen Ngoc Bao facilitated the conference. Photo: Kinh te Do thi
Bao underlined that the alliance had been holding numerous trade promotion events to connect the producers, processors, distributors and exporters in the localities affected by Covid such as Hai Duong, Bac Giang, Bac Ninh in northern Vietnam and 19 other provinces in southern Vietnam.
These events help to find a market for tons of fruits produced by its members in a short period, which contributes to avoiding fruits stuck on farms and reducing farm produce values.
Bao expressed his hope that the conference would give opportunities for cooperatives producing fruits and products from fruits to have quick access to correct information about the potential markets for export.
Bao also hoped that by connecting domestic and international fruit import and export companies, the conference would contribute to keeping key export markets such as China, Japan and the European Union while exploring new markets such as Western and Southern Asia. This would provide guidance for local fruit cooperatives to meet the quality and output standards for export.
To effectively carry out solutions for economic recovery and development and lift the barriers posed by the Covid-19 pandemic, the participants underlined that fruit cooperatives should enhance cooperation and be proactive and adaptive in implementing business activities in response to the unpredictable occurrences of the Covid-19 pandemic.
VN-Index Surges To Near 7-week High

Vietnam's benchmark VN-Index shot up 1.13 percent to 1,354.63 points, the highest in nearly seven weeks, with foreign investors turning net buyers.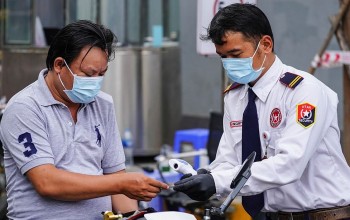 National
More than 1.12 million vaccine doses were administered in Vietnam on October 24. The country has now inoculated more than 74 million doses of vaccine to date, with over 21.46 million people fully vaccinated.