First Vietnamese lychee batch with traceability stamp sold in France
About 1 ton of Thanh Ha lychees, the first batch of Vietnamese specialty labeled with the traceability stamp itrace247, have hit the shelves since June 13 at Thanh Binh Jeune supermarket in Paris, France.
The consignment was shipped to France under the preferential tariffs of the EU-Vietnam Free Trade Agreement (EVFTA).
With the itrace247 traceability stamp developed by the Trade Promotion Agency under the Vietnamese Ministry of Industry and Trade, consumers in France can promptly access the basic information about exporters, processing process or exporter's quality certificates and the detailed processes from planting, caring, harvesting and packaging, Vietnamplus reported.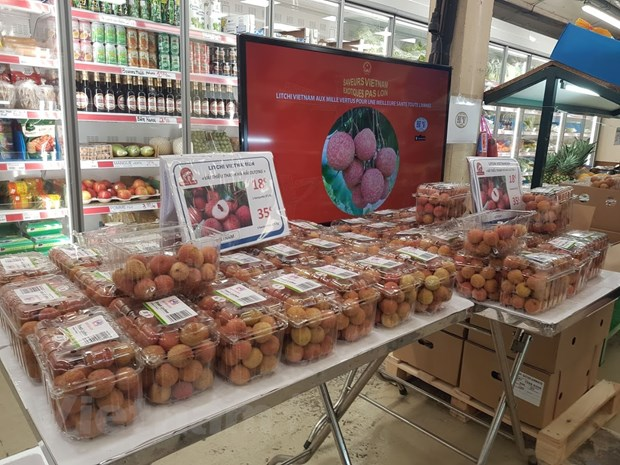 Thanh Binh Jeune is expected to import 5-7 tons of lychees this season and eyes 10 tons in the next. Photo: Vietnamplus
Vu Anh Son, head of the Vietnam Trade Office in France said the itrace247 traceability stamp not only met the new consumption trend of the information transparency and the establishment of a link from growing to consuming but it also promoted Vietnam's strategic and responsible management policies with focusing on customers.
Nguyen Tuan Son, who is in charge of import and export activities of the Thanh Binh Jeune company, said it was the first largest shipment of lychees directly exported by Thanh Binh Jeune supermarket system after five years of interruption.
Thanh Binh Jeune is expected to import 5-7 tons of lychees this season and eyes 10 tons in the next.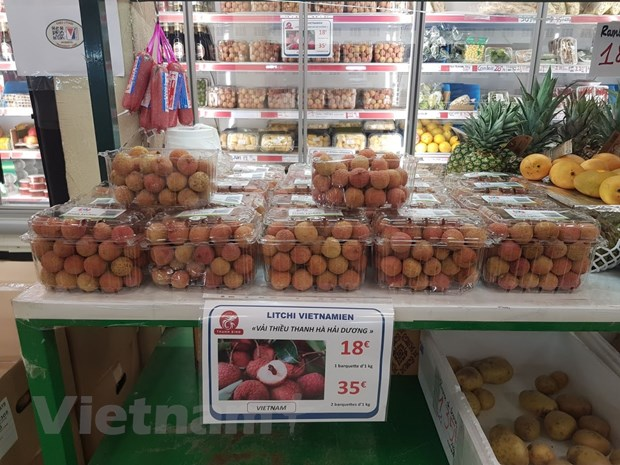 Thanh Ha lychee is priced at EUR 18/ kg (US$ 21.8) at Thanh Binh Jeune supermarket, Paris. Photo: Vietnamplus
French customers have been surprised at the distinctive sweetness and fragrance of Thanh Ha lychees because they are only familiar with lychees imported from Madagascar and having a mild sour flavor.
Typically, French citizens buy lychees as gifts for their friends and relatives although they are a little bit more expensive than other imported fruits.
To conquer the demanding markets, the European-American Market Department under the Ministry of Industry and Trade has thoroughly directed Vietnam Offices to strengthen the support of businesses in developing markets to seek new directions for Vietnamese agricultural products.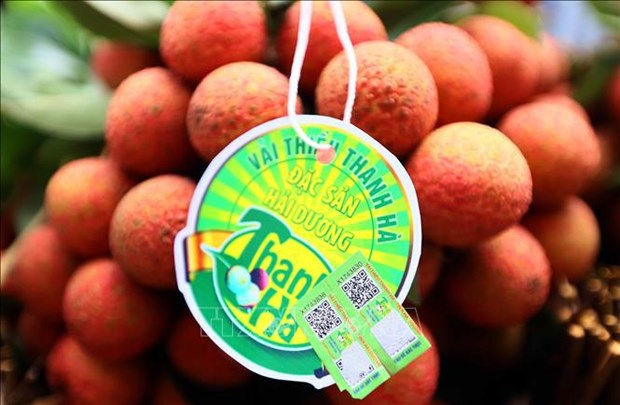 Thanh Ha lychees from Hai Duong. Photo: VNA
The Vietnam Trade Office and Vietnamese Embassy in France have diversified the forms to promote Vietnamese lychees amid the complex Covid-19 situation in France.
France is currently the second largest importer of Vietnamese lychees, after the Netherlands. It is also a gateway for Vietnamese lychees to penetrate the European market.
The Vietnam Trade Office in France will cooperate with the Trade Promotion Agency to foster the search and connection of Vietnamese businesses with importers and France and the EU, opening up opportunities for not only produces but also other products of Vietnam to be widely promoted in France and the EU.
Chinese traders order 30,000 tons of Bac Giang lychees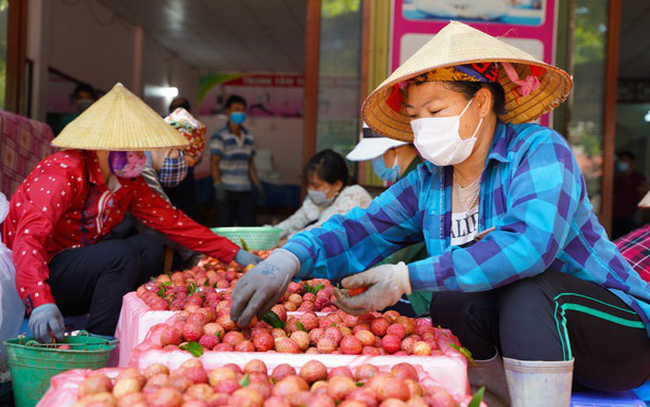 As of June 12, Bac Giang has sold 88.726 tons of lychees. Photo: VTV
Due to the complicated Covid-19 development in Bac Giang, Chinese merchants cannot come to the province to buy lychees. Nevertheless, they have transferred money to Vietnamese traders to purchase around 30,000 tons of fruits.
Vietnamese traders have the responsibilities of purchasing, packaging and transporting lychees at the border gates, thus, the customs clearance to China is very convenient.
As of June 12, Bac Giang has sold 88.726 tons of lychees, 36.400 tons of which have been exported. China remains the largest importer of Bac Giang lychees, accounting for 90% of its export volume, according to Bac Giang Department of Industry and Trade.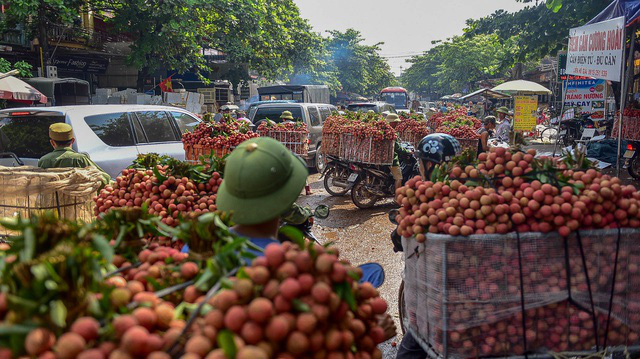 Photo: VTV
The lychee quantity exported to Laos and Cambodia has reached more than 2700 tons.
Bac Giang province previously asked the Government, Prime Minister, relevant ministries and departments and localities to create favorable conditions for lychee consumption.
Bac Giang lychees have received support from supermarkets and markets nationwide. In addition, they have been sold on seven e-commerce channels.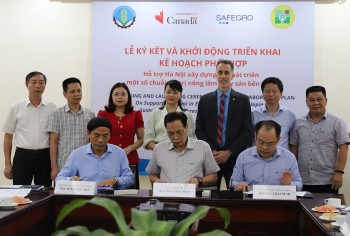 Make in Vietnam
As Vietnam furthers its international intergration, building agro-forestry-fishery high value chains is crucial for the sustainable development of the agriculture sector.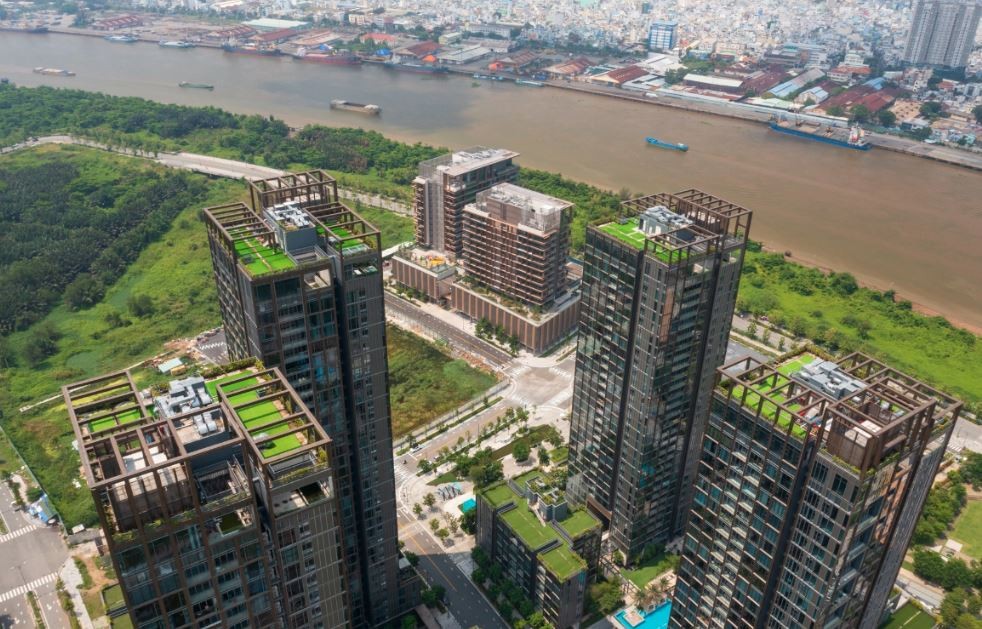 Economy
Vietnam Business & Weather Briefing (August 11): Vietnam to increase coal imports in 2025-2035 period, ten tonnes of Vietnamese longan exported to Australia.
August 11, 2022 | 13:52