Congratulations to Japan on Emperor's 61st birthday
Vietnamese leaders on February 23 have conveyed congratulatory messages to the Emperor and Prime Minister of Japan on the occasion of the Emperor's birthday.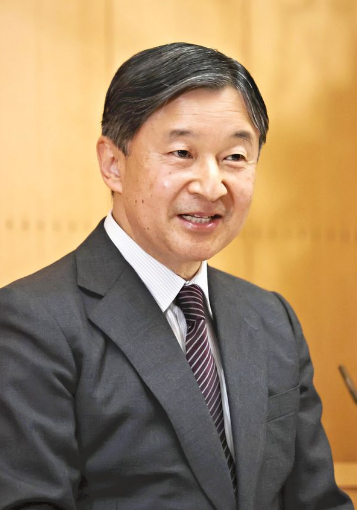 Japanese Emperor Naruhito attends a press conference at the Akasaka Imperial Residence in Tokyo on Friday. Source: The Yomiuri Shimbun
According to VNA, Party General Secretary and State President Nguyen Phu Trong has extended a message of congratulations to Japanese Emperor Naruhito on his 61st birthday.
Prime Minister Nguyen Xuan Phuc also sent a congratulatory message to his Japanese counterpart Suga Yoshihide.
On the occasion, Deputy PM and Minister of Foreign Affairs Pham Binh Minh congratulated Japanese Minister for Foreign Affairs Motegi Toshimitsu.
Emperor Naruhito, who was born on February 23, 1960 and enthroned on May 1, 2019, starting the new imperial era of Reiwa.
Japan's Emperor Naruhito turned 61 years old on Tuesday. On the Emperor's birthday, visitors usually come to the imperial palace to offer good wishes and sign a guestbook — a practice that dates back to 1948. The Emperor also appears on a palace balcony with other members of the imperial family to speak to visitors.
However, the usual reception for it was not held as a precautionary measure against coronavirus. The Japanese Emperor's new year public appearance last month was also replaced by a video message.
Speaking at a press conference at the Akasaka Imperial Residence in Tokyo on Friday, ahead of the birthday, the Emperor expressed concern about the situation in which the spread of coronavirus infections has not ended.
"Fortunately, the number of new infections appears to be declining nationwide. Furthermore, coronavirus vaccinations have started," he said, speaking to reporters at the imperial palace from behind a large transparent partition.
"I look forward to a bright future ahead, as our people overcome the coronavirus crisis by sharing the pain and helping each other, " he said.
After Vietnam and Japan established diplomatic ties on September 21, 1973, the bilateral relationship has experienced rapid development over the past years.
Japan has been a leading important economic partner of Vietnam, becoming the largest official development assistance (ODA) provider, second biggest investor, third largest tourism partner and fourth largest trade partner of the Southeast Asian country.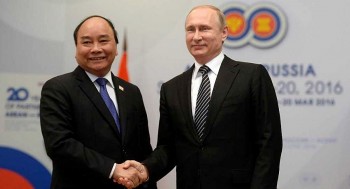 Friendship
The visit is expected to boost bilateral cooperation in Covid-19 prevention and control, especially in promoting Russia's support for vaccine production and technology transfer.