Conquering mysterious Elephant Waterfall in Central Highlands
Thac Voi (Elephant Waterfall) has become a hot check-in spot in Da Lat by its mysterious and untouched beauty which will greatly delight nature-lovers.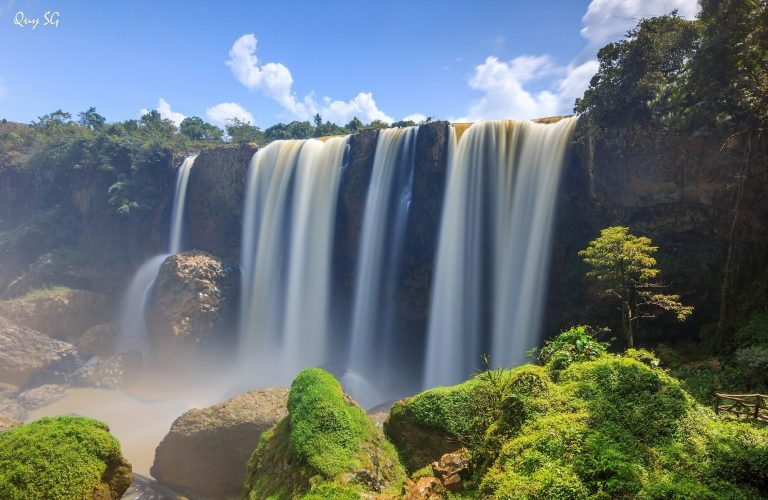 Photo: Facebook Quy SG
Elephant Waterfall is about 25km to the southwest of Da Lat city center. It is one of the three largest waterfalls in the Central Highlands with height of 30 meters and width of 15 meters, according to Du lich Vietnam (Vietnam Travel).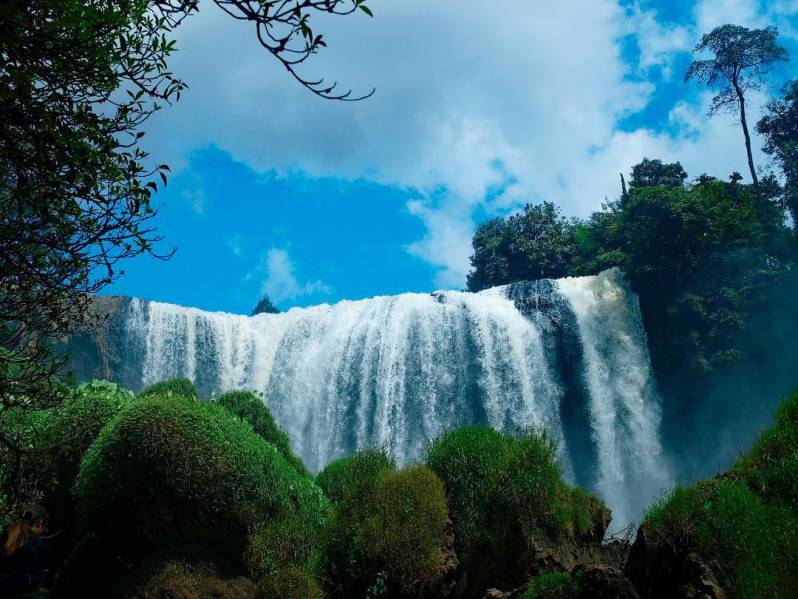 Photo: Du lich Da Lat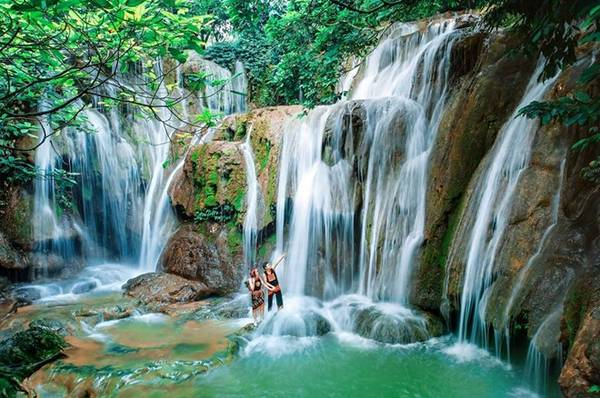 Photo: Review Da Lat
Coming here, tourists will be blown away by its wild and magnificent beauty. Admiring the waterfall strongly cascading down and breathing in the cool fresh air will help tourists disconnect with the chaos of modern life.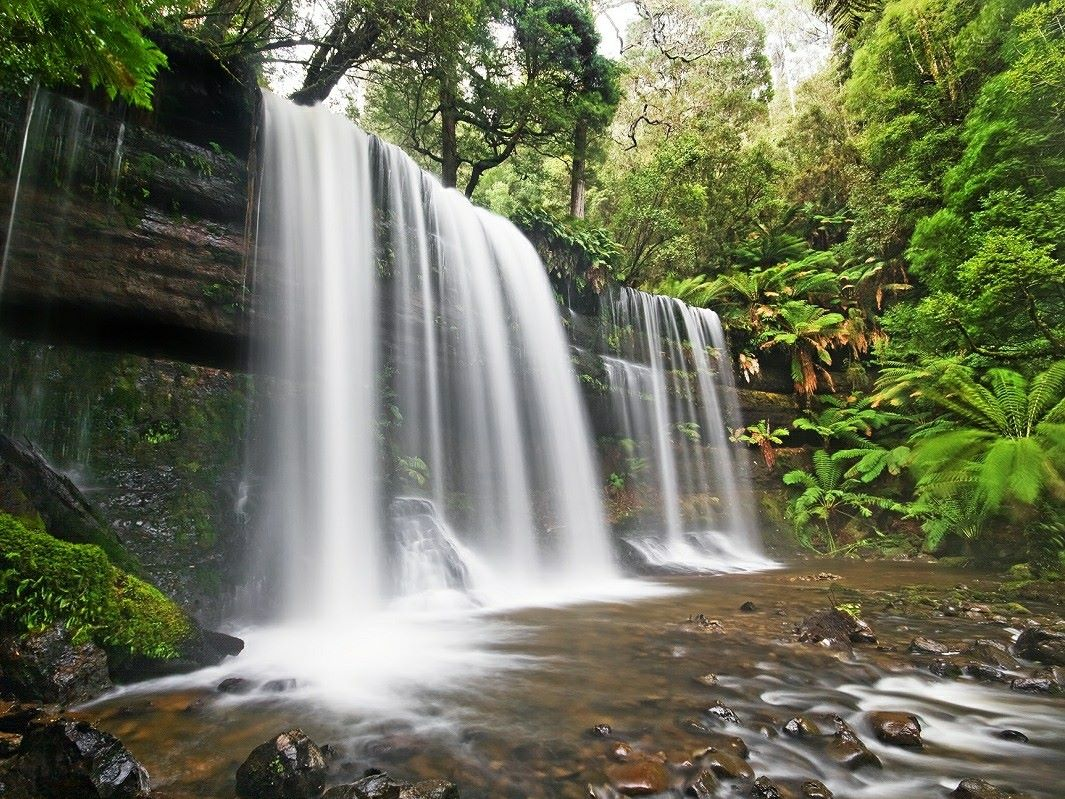 Photo: Agotourist
The name of the waterfalls stems from a tragic love story. The legend said that a village chief had a beautiful daughter who fell in love with the son of the neighboring village chief. They promised to be together, but the man joined the army to fight invaders and died in battle.
The girl came to the mountain where they had promised each other and sang a sorrowful song. She kept singing until she could not stand up any longer. A herd of elephants nearby heard her singing for a long time and then turned to stone. Suddenly there was a loud explosion that split the mountain into two, and water rushed off it.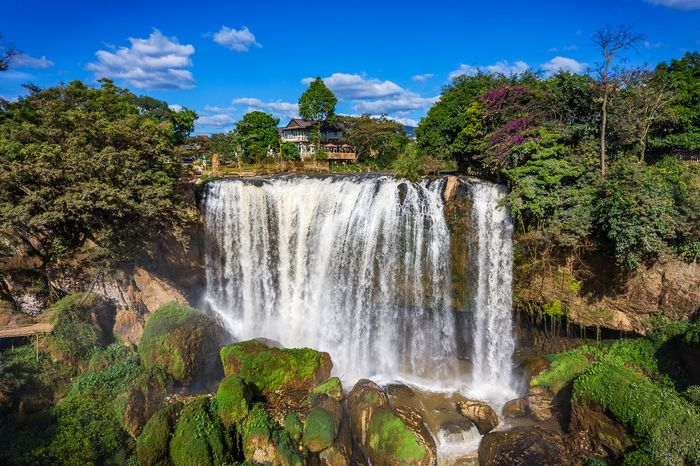 Photo: Du lich Vietnam
Elephant Waterfall was recognized as national scenic site in 2001 and has become a favorite destination for adventure-lovers and photographers.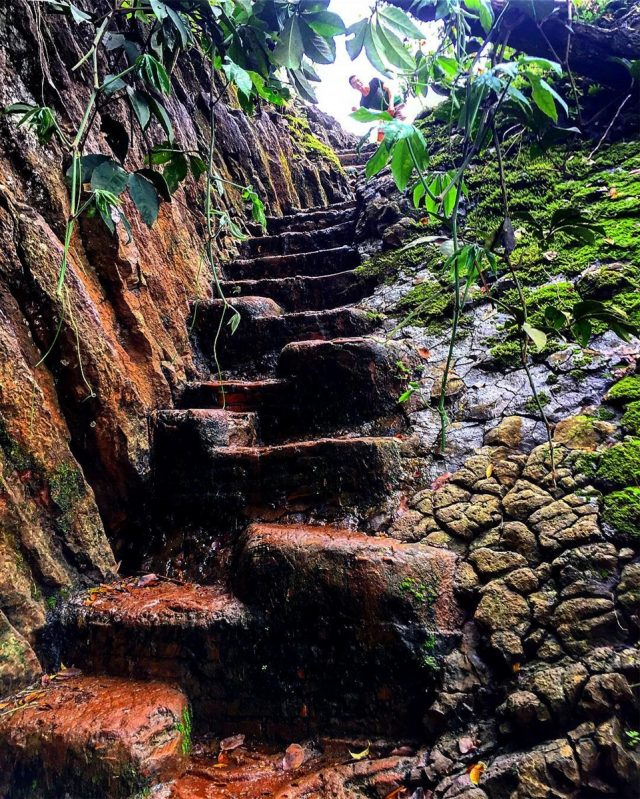 Photo: Review Da Lat
The journey to conquer Elephant Waterfall is quite interesting plus thrilling as visitors must pass 145 stone steps skirting the cliff before reaching the fall. Those stone steps are moss-covered and slippery; hence, tourists should be cautious.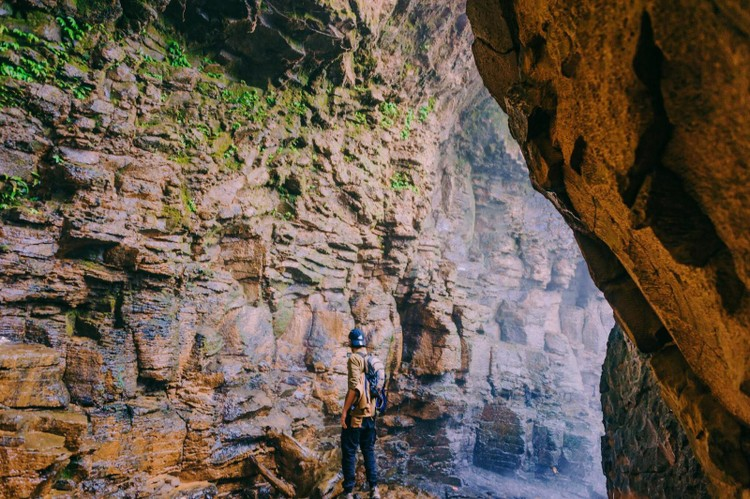 Doi Cave Photo: Review Da Lat
At the foot of Elephant Waterfall lies Hang Doi (Doi Cave) where contains many multi-colored and multi-shaped rocks arousing visitors' curiosity. The road leading from the waterfall to the cave is quite dark and craggy, so, tourists should go in groups.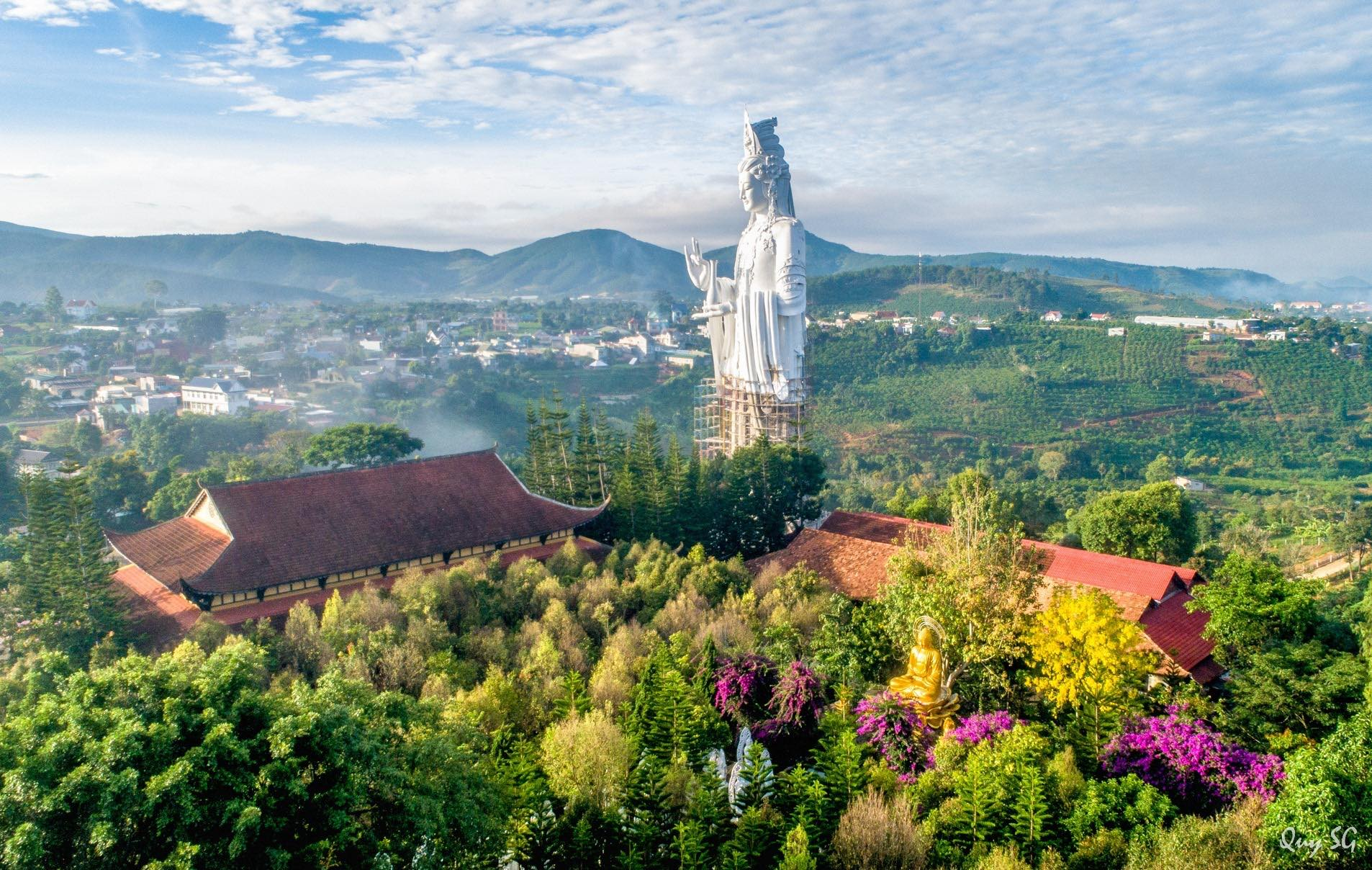 Linh An Pagoda Photo: Du lich Da Lat
In addition to Elephant Waterfall, travelers can also visit Linh An Pagoda nearby. The pagoda is situated on a hill, surrounded by imposing mountains and forests. It owns the exquisite architecture and is referred to as the second Truc Lam Zen Monastery, a meditation center in Da Lat.
Demarcating Ban Gioc Waterfall

In accordance with 1887 and 1895 Sino-French convention as well as international practices, the median of the main flow of the Ban Gioc waterfall was ...