Tourist attractions in Vietnam 100 years ago through French photographer's lens
Some tourist attractions in Vietnam like Long Bien Bridge, Ha Long Bay, Ban Gioc Waterfall, etc in the late 19th century emerged magnificently through the lens of French photographer Pierre Dieulefils.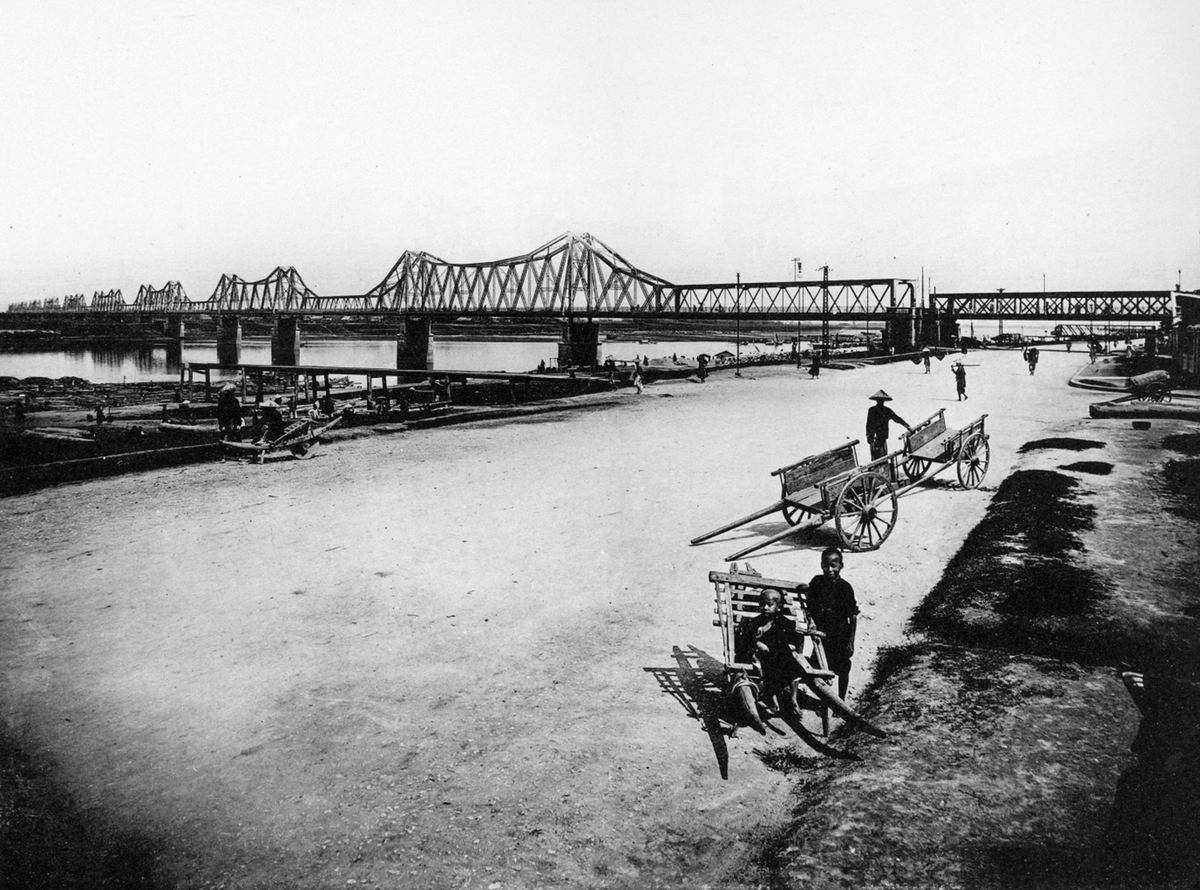 Photo courtesy of Pierre Dieulefils/ via VNE
Long Bien Bridge (Hanoi) was initially named Doumer Bridge after Paul Doumer, a French Governor-General of Indochina. It was built between 1898 and 1902 by the French and connects two districts of Hoan Kiem and Long Bien, VNExpress reported.
In the early 20th century, Long Bien was one of the longest bridges in the world.
In the late 19th century, Pierre Dieulefils was among French people arriving in Vietnam to research and learn about the nation's culture. A total 261 of photos, captured throughout Vietnam were printed in the book "Dong Duong Xinh Dep và Ky Vi" (Picturesque and Monumental Indochina) released last August.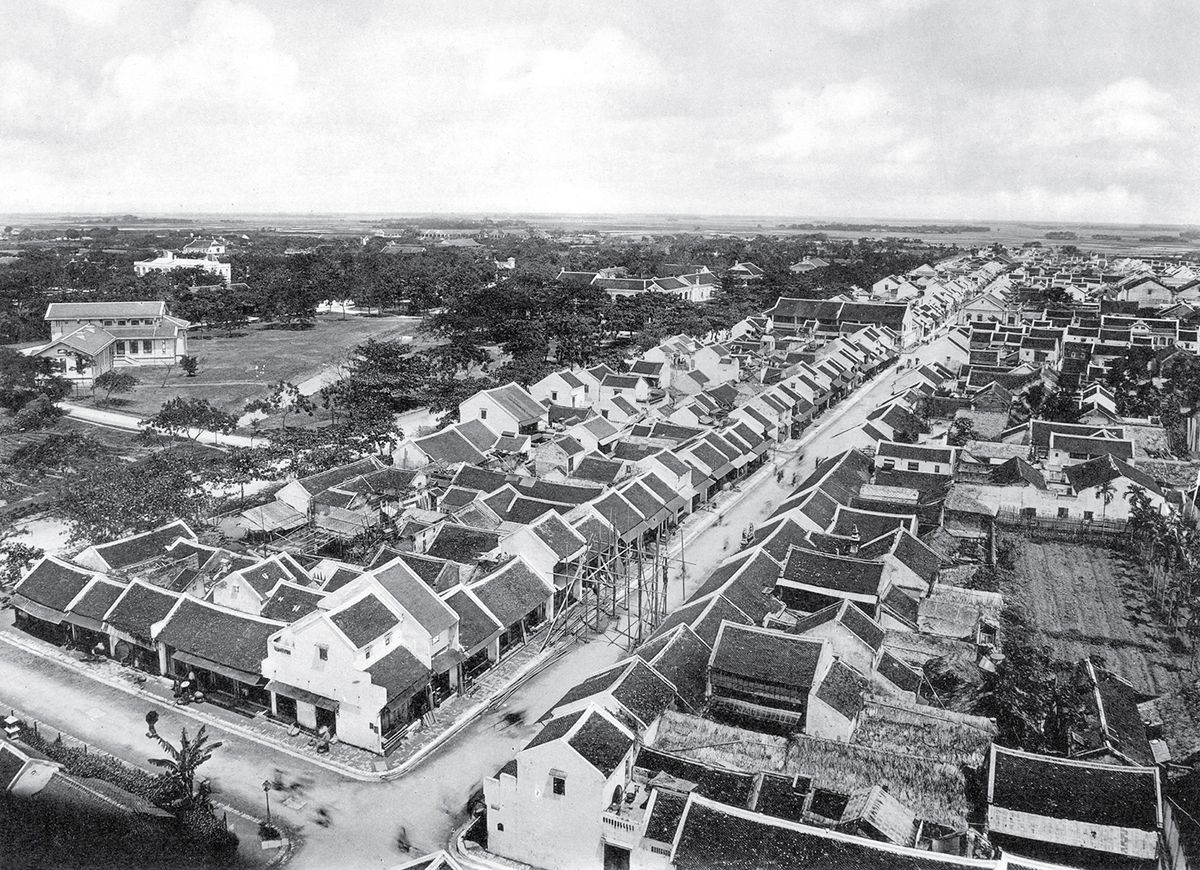 A bird-eye view of Nam Dinh city center with typical tiled-roof architecture.
Photo courtesy of Pierre Dieulefils/ via VNE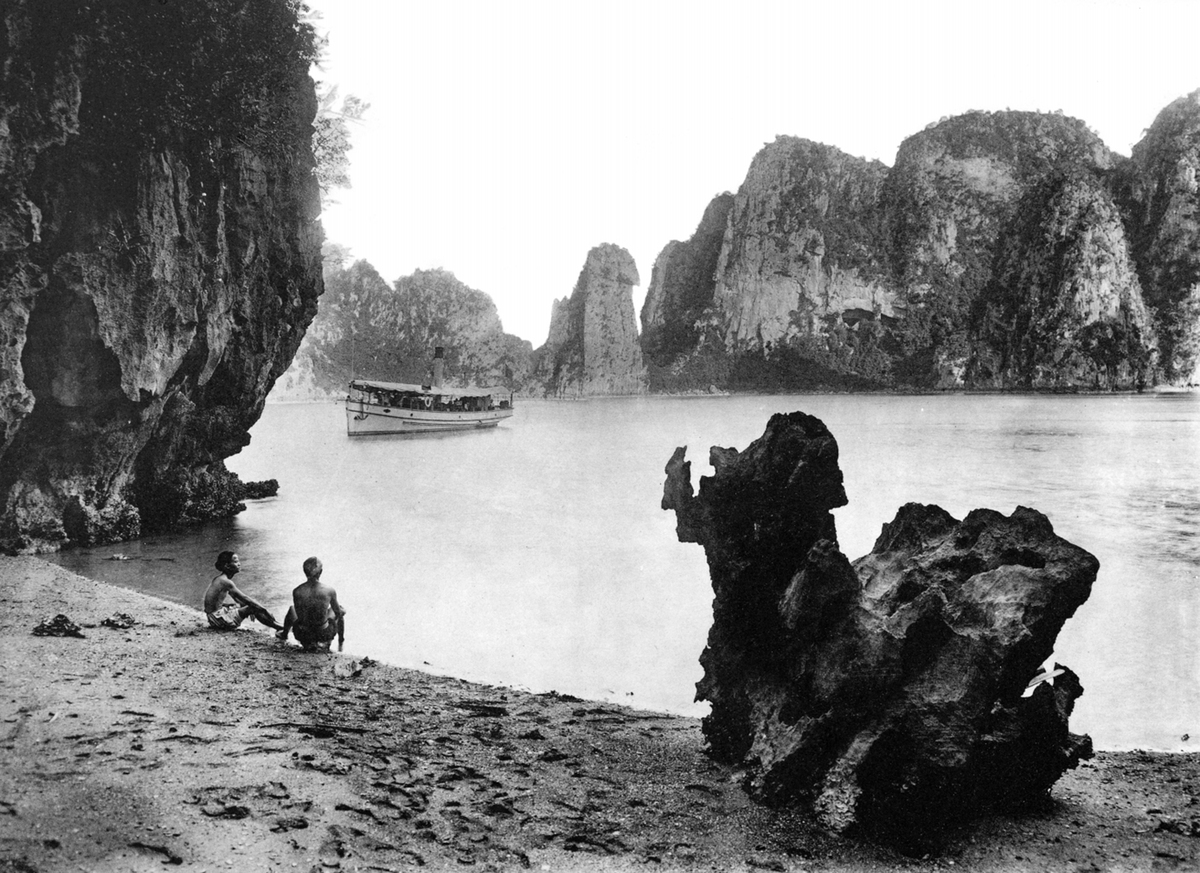 Photo courtesy of Pierre Dieulefils/ via VNE
Ha Long Bay boasts unspoiled beauty in the late 19th century. It became an endless inspiration for numerous foreign photographers.
In 1994, Ha Long Bay was recognized by UNESCO as a World Natural Heritage.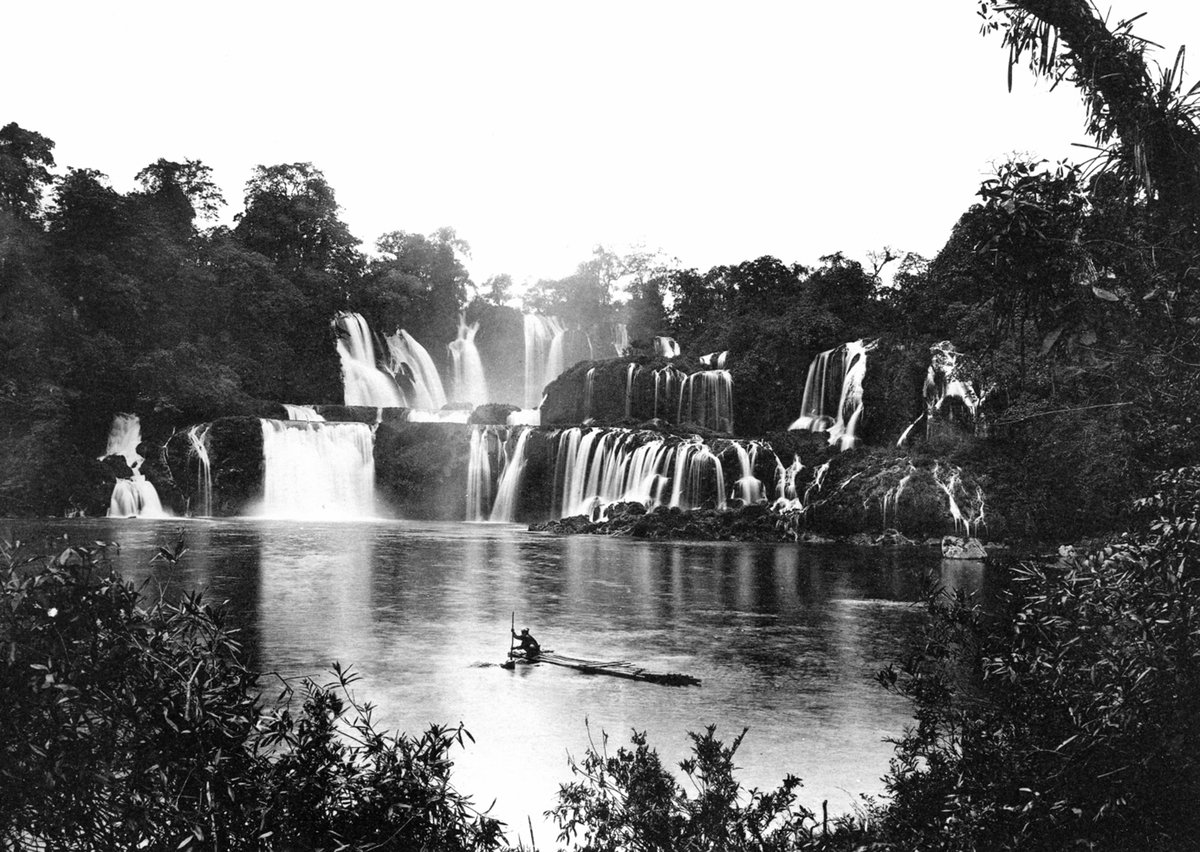 Photo courtesy of Pierre Dieulefils/ via VNE
Pierre Dieulefils also captured the landscape of Vietnam's northern mountainous region including Ban Gioc Waterfall. It is located in Dam Thuy commune, Trung Khanh district, Cao Bang province, about 20 km from the district center. Ban Gioc is regarded as the most beautiful waterfall in Vietnam. From a distance, it looks like a soft silk strip spanning the hill.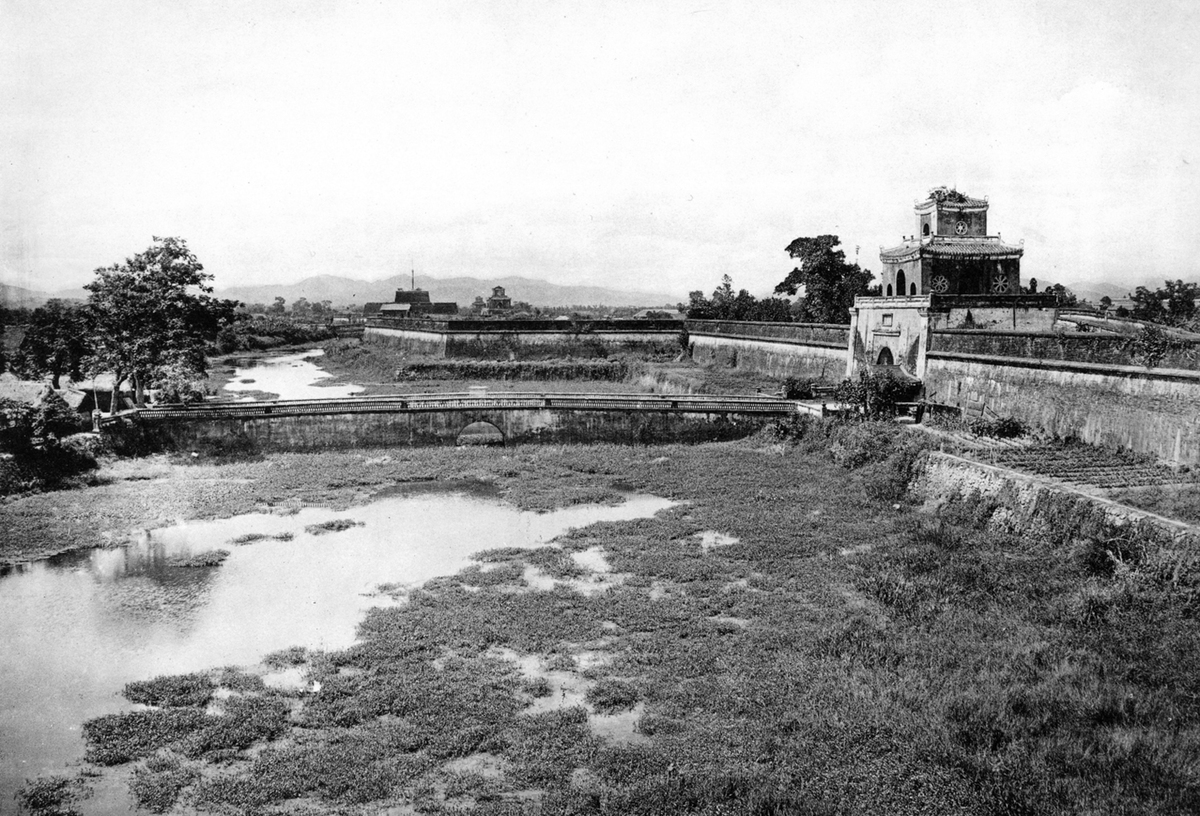 The area outside the Hue Imperial Citadel in central Vietnam.
Photo courtesy of Pierre Dieulefils/ via VNE
The relic was built under the reigns of Kings Gia Long and Minh Mang, located in the North of Huong (Perfume) River. The place is the combination of Vietnamese traditional architectural principles, the eastern philosophy of yin and yang, and Western military architecture.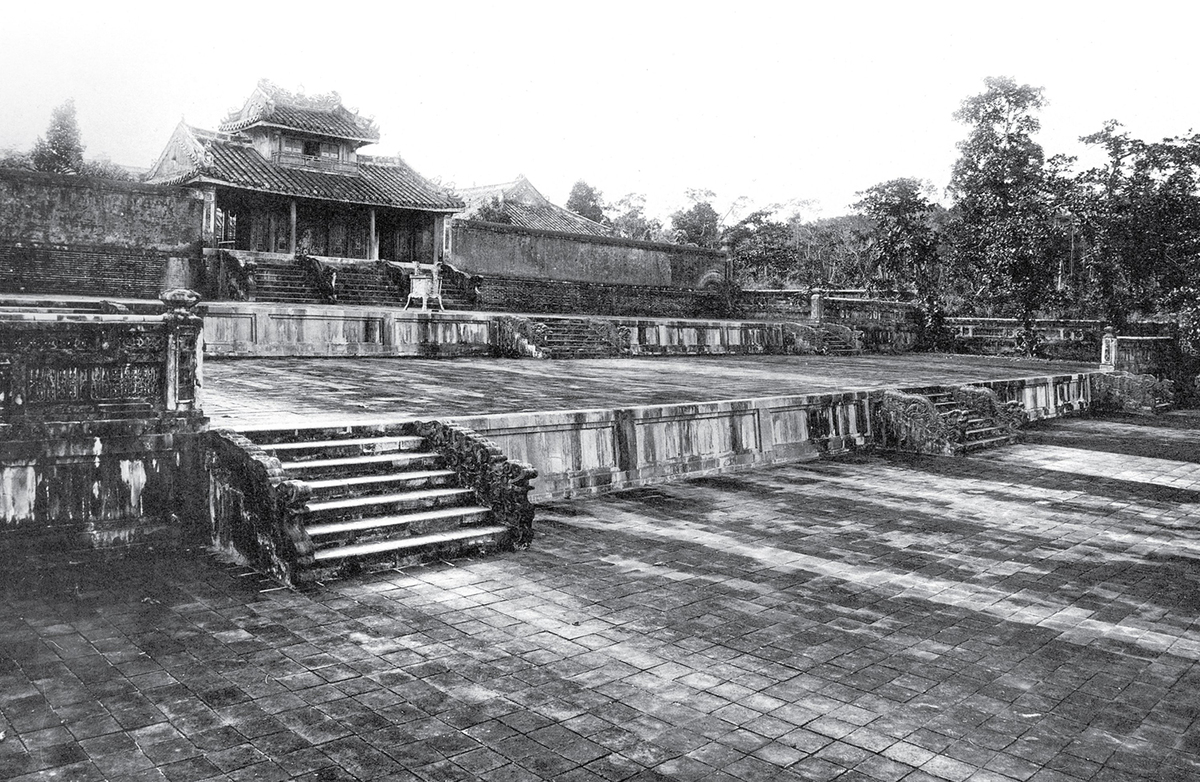 Photo courtesy of Pierre Dieulefils/ via VNE
The moss-covered stone steps at Thieu Tri mausoleum, the resting place Emperor Thieu Tri. This place is a part of the Hue Monuments Complex recognized by UNESCO as a World Cultural Heritage in 1993. Today, the mausoleum is located in Cu Chanh village, Thuy Bang commune, Huong Thuy town.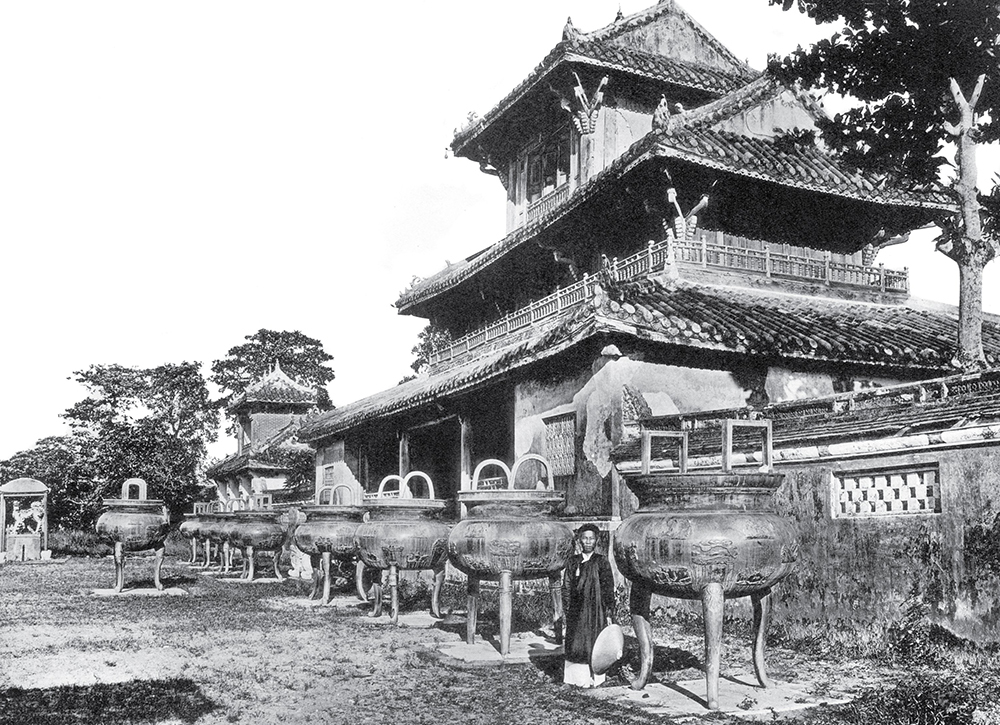 Photo courtesy of Pierre Dieulefils/ via VNE
Nine Dynastic Urns are situated to the south of the Imperial City of Hue. They were cast within two years (1835 - 1837) under the reign of Emperor Minh Mang.
Each urn was decorated with 17 bas-reliefs and named in accordance with the posthumous titles of Nguyen emperors worshipped at The Mieu Temple.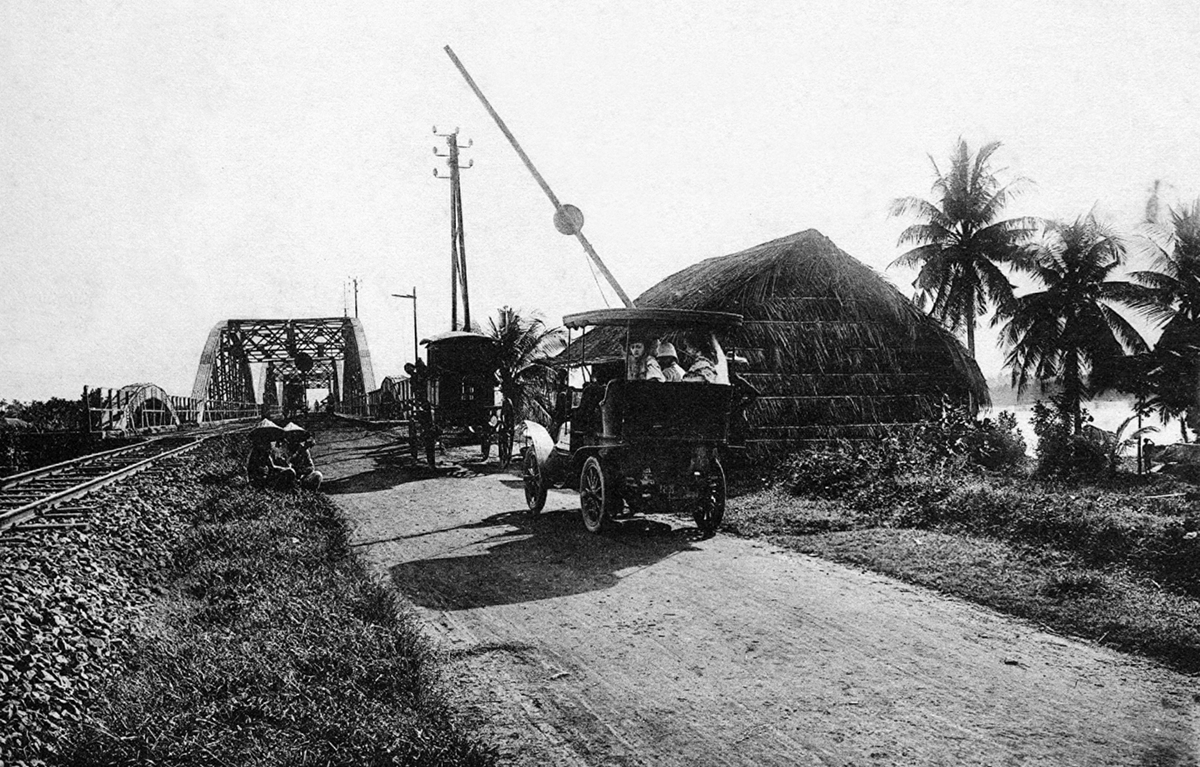 The area of Binh Loi Bridge in Saigon in the early 20th century. Photo courtesy of Pierre Dieulefils/ via VNE
Binh Loi was the first bridge to span the Saigon River, built and completed in 1902. It was constructed by Levallois-Perret, a building company formed out of the former Maison Eiffel, founded by legendary engineer Gustave Eiffel.
In June 2020, the bridge was dismantled because of deterioration after more than 100 years.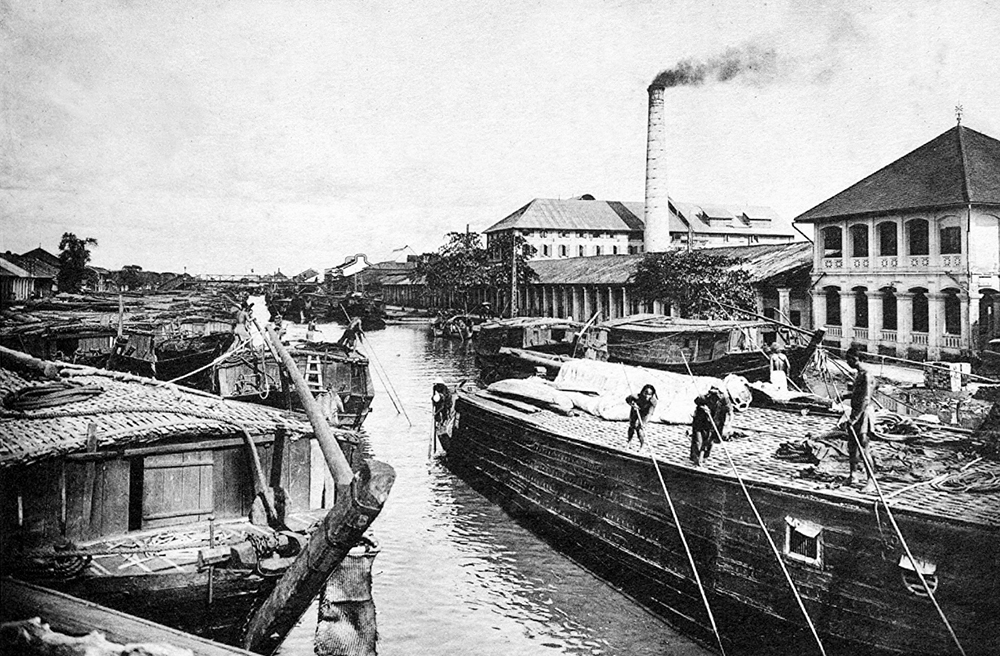 Photo courtesy of Pierre Dieulefils/ via VNE
Boats anchoring in front of a factory in Cho Lon area, formed between the 17th and 19th centuries as the Chinese community settled and built a bustling urban area. During the French colonial period, Cho Lon was a city separated from Saigon before being merged in 1956. Today, Cho Lon area belongs to District 5 and 6 in Sai Gon.
Photo courtesy of Pierre Dieulefils/ via VNE
The Notre Dame Cathedral of Saigon is a famous destination in the city among both local and foreign visitors. Before the inauguration in 1880, it did not contain two bell towers. In 1895, it was added two more ones with six large bronze bells. The church's top is attached with the cross. The overall height from the ground to the cross is 60.5 m.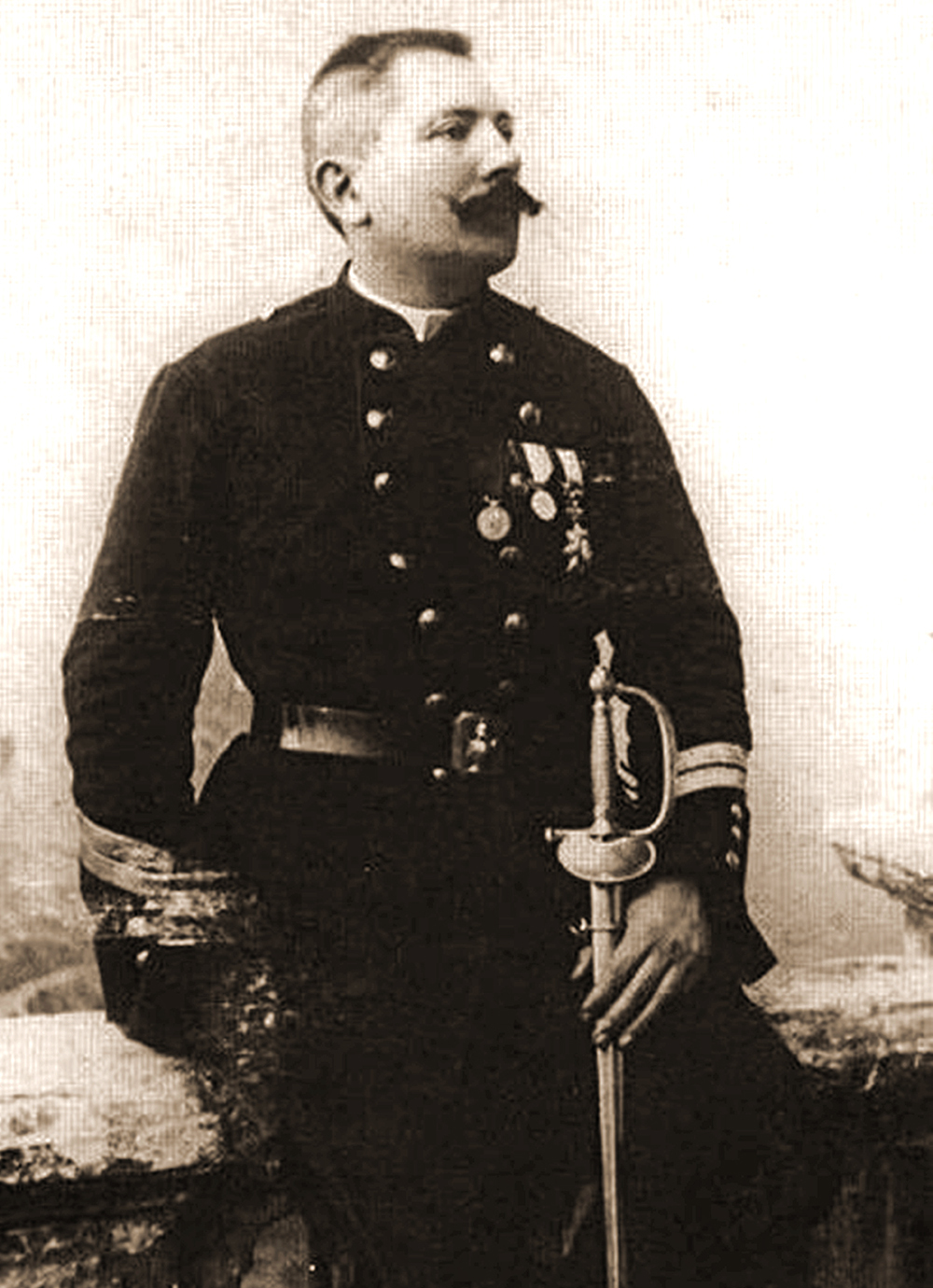 French photographer Pierre Dieulefils
Pierre Dieulefils (1862 - 1937) was born in the village of Malestroit, Bretagne region, France. He joined the army in 1883 and arrived in Indochina for the first time in 1885. Two years later, he was discharged from the army and returned to France. In 1888, he returned to northern Vietnam and became a professional photographer and postcard publisher.
In 1909, he collected a set of photos on Indochina and published a photo book entitled "Indo-chine Pittoresque & Monumentale: Annam - Tonkin". The work helped him to win a gold medal at the Brussels International Exposition in 1910. In 1913, he returned to France, spending most of his time composing poetry. He died in his hometown of Malestroit.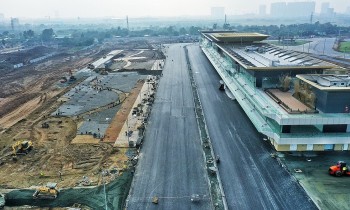 Viet's Home
My Dinh Nation Sports Complex seeks to reclaim the land on which the F1 track was built since the race got canceled.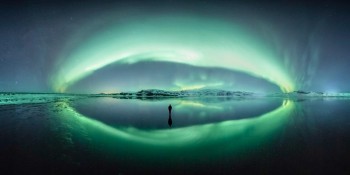 Handbook
Let's scroll down and find out spectacular images from the Astronomy Photographer of the Year 2021 organised by the Royal Observatory Greenwich.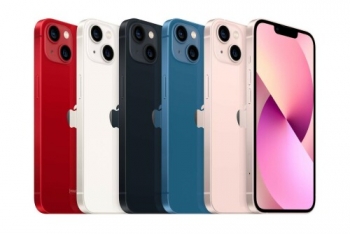 Economy
Hyped for the new iPhone 13 line-up just announced? With the unveiling of the latest iPhone models, M1 ensures customers can get any of the 4 variants at prices to beat.