Consular Club HCM City Raises Record Amount of Money for Local Charities
The Consular Club of Ho Chi Minh City raised the most funds it has ever raised from a single event in its 29-year history.
The Fundraising Dinner of the Consular Club of Ho Chi Minh City raised an incredible USD 177,000 for Planète Enfants and Dévelopment Vietnam, which operates a women's shelter catering to victims of violence; VietHarvest that rescues quality surplus food and redistributes it to underserved communities; and VinaCapital Foundation's Brighter Path Girl's Club which empowers girls through healthcare and education programs.
The record amount of money was announced on its website and social media account on October 13, which also is the most funds the club has ever raised from a single event in its 29-year history.
The Consular Club in Ho Chi Minh City is an established volunteer-run charity of almost 30 years working to improve the living quality of disadvantaged people in southern Vietnam with a particular focus on aid for orphans, the disabled, the elderly, and ethnic minority groups.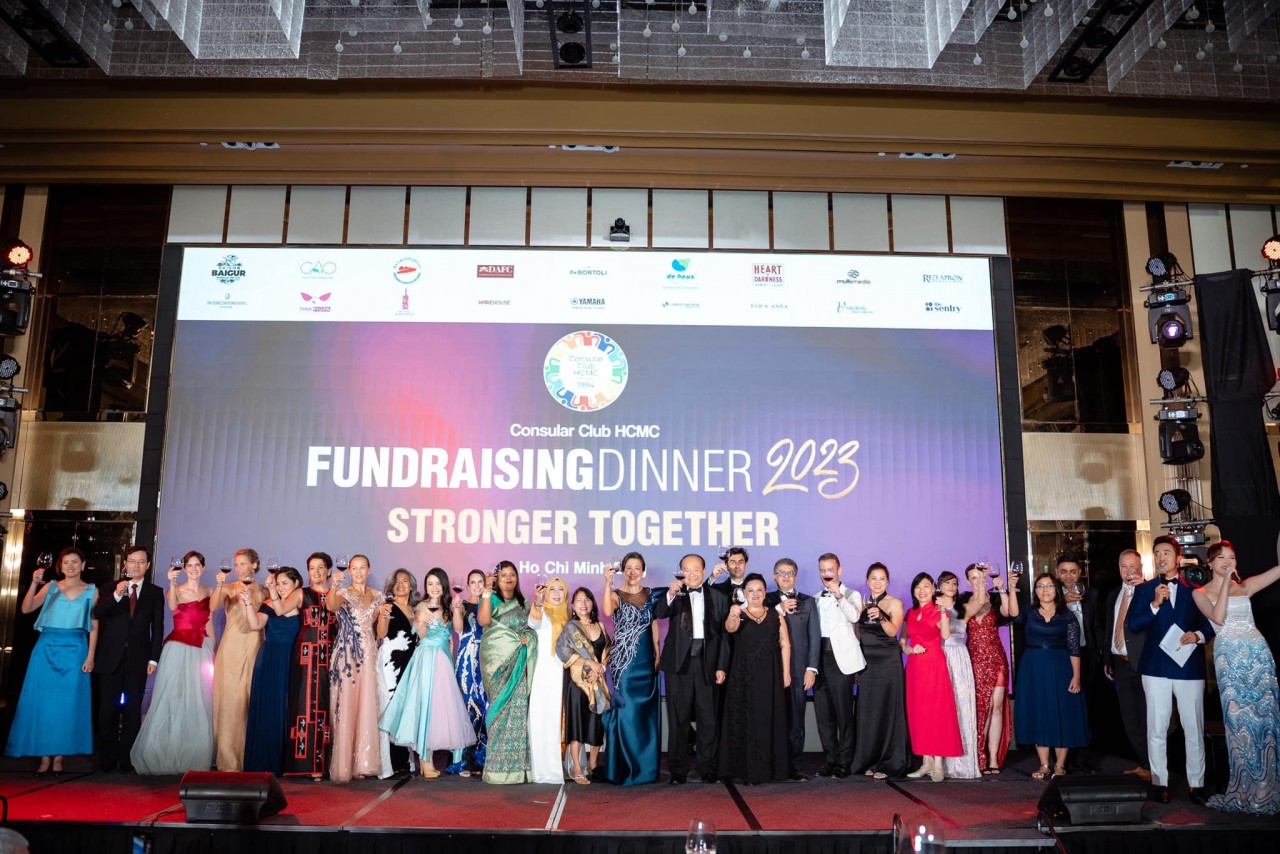 The Fundraising Dinner saw the diplomatic and business come together to generously support the life-changing work of three charities.
On behalf of the members of the Consular Club, its President Milena Padula, thanks the incredible donors, auction prize winners, all the event sponsors, and everyone who attended the event.
The September 30 Fundraising Dinner took place at the Intercontinental Saigon Grand Ballroom with all 380 tickets sold to guests from the diplomatic and business communities in the city.
The event featured a cultural performance and a thrilling live auction which offered a variety of artworks, holiday experiences, and fashionable pieces.
The Consular Club is well-known for its annual Bazaar, but due to the Covid-19 pandemic in 2020, the club debuted its first Fundraising Dinner, which raised over USD 70,000 for the recipient charities.
VietHarvest, one of this year's recipient charities, will use the funds raised to help set up a home here, said VietHarvest Ho Chi Minh City Manager, Phuong Anh.
"VietHarvest has only been in HCM City for four months but in that time, we've delivered 20,000 meals from eight food donors and we're expanding fast. We now need to find a home here in HCM City where we can set ourselves up - receive, store, and turn rescued food into nutritious meals, and hold events to support our operations. The money from the Fundraising Dinner will help us do just that," Phuong Anh added.