Consultation discusses ASEAN-China relations in current situation
Despite the impact of Covid-19, ASEAN-China cooperation has been maintained and expanded, with two-way trade jumping 32.9 percent. ASEAN accounted for 15 percent of China's trade revenue, making them become leading trade partners of each other over the past year.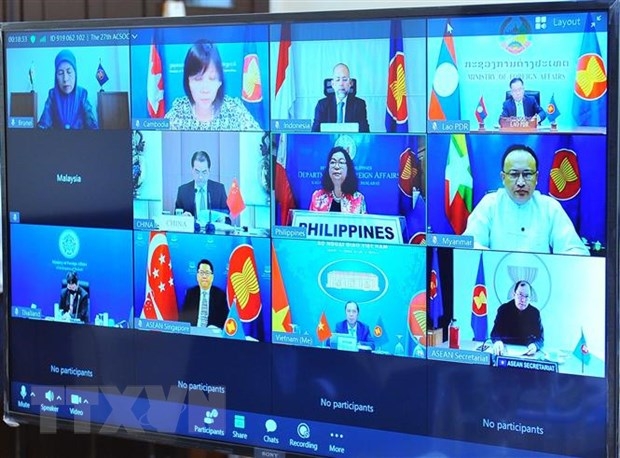 Delegates at the 27th ASEAN-China Senior Officials' Consultation. Photo VNA
The figures were shared at the 27th ASEAN-China Senior Officials' Consultation (ACSOC), held via video conference on Tuesday.
China's Assistant Foreign Minister Wu Jianghao co-chaired the meeting together with Elizabeth Buensuceso, Foreign Undersecretary of the Philippines, the current country coordinator for China-ASEAN relations.
The consultation focused on the promotion of China-ASEAN relations and regional cooperation of East Asia under the current situation.
The two sides also reviewed and summarized the development of their relations over the past 30 years, align the agendas of important cooperation such as the commemorative events for the 30th anniversary this year, and exchange views on international and regional issues of common concern.
Representatives of ASEAN countries at the meeting welcomed China's early ratification of the Regional Comprehensive Economic Partnership (RCEP) last March, which, they said, demonstrates China's strong commitment to free and open multilateral trade.
They concurred to strengthen partnership in the Covid-19 fight, ramp up efforts for recovery, boost trade and investment links through the effective implementation of the ASEAN-China Free Trade Agreement (ACFTA), promote trade liberalisation, and press ahead with digital technology and digital economy, Vietnam News Agency (VNA) reported.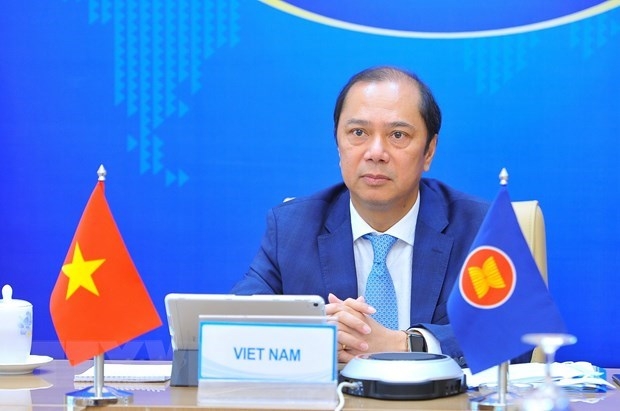 Vietnamese Deputy Minister of Foreign Affairs Nguyen Quoc Dung hopes hope that the two sides will actively contribute to ensuring an environment of peace, security, stability and rule of law, exercise self-restraint and settle disputes and differences peacefully. Photo VNA
Deputy Minister of Foreign Affairs Nguyen Quoc Dung, head of Vietnam's ASEAN SOM emphasised the significance of boosting trade and investment, cooperating in sub-regional development and narrowing development gaps via mechanisms, including the Mekong-Lancang Cooperation.
He expressed a hope that the sides will actively contribute to ensuring an environment of peace, security, stability and rule of law, exercise self-restraint and settle disputes and differences peacefully.
Dung proposed ASEAN and China continue their close coordination to fully and effectively implement the Declaration on the Conduct of Parties in the East Sea (DOC) and strive to build an effective Code of Conduct in the East Sea (COC) in line with international law, including the 1982 United Nations Convention on the Law of the Sea (1982 UNCLOS).
At the meeting, ASEAN and China agreed to soon resume negotiations disrupted by Covid-19 to soon reach the COC.
China reiterated the importance it attaches to ASEAN, its wish to elevate the bilateral ties to a new height, and its support for ASEAN's centrality in East Asia.
China pledged to supply COVID-19 vaccine to countries, including ASEAN member nations, in a fair manner, and join hands with ASEAN in realising the ASEAN Comprehensive Recovery Framework./.
1991 marked the beginning of ASEAN-China dialogue process, according to ASEAN-China Center.
In 1996, China became a full dialogue partner of ASEAN.
In 1997, the first informal ASEAN-China Summit was held in Kuala Lumpur, Malaysia, during which the leaders of the two sides announced their decision to establish a 21st century-oriented partnership of good neighborliness and mutual trust between ASEAN and China.
In 2003, among all ASEAN's dialogue partners, China took the lead in acceding to the Treaty of Amity and Cooperation in Southeast Asia.
The two sides decided to upgrade ASEAN-China relationship to strategic partnership for peace and prosperity.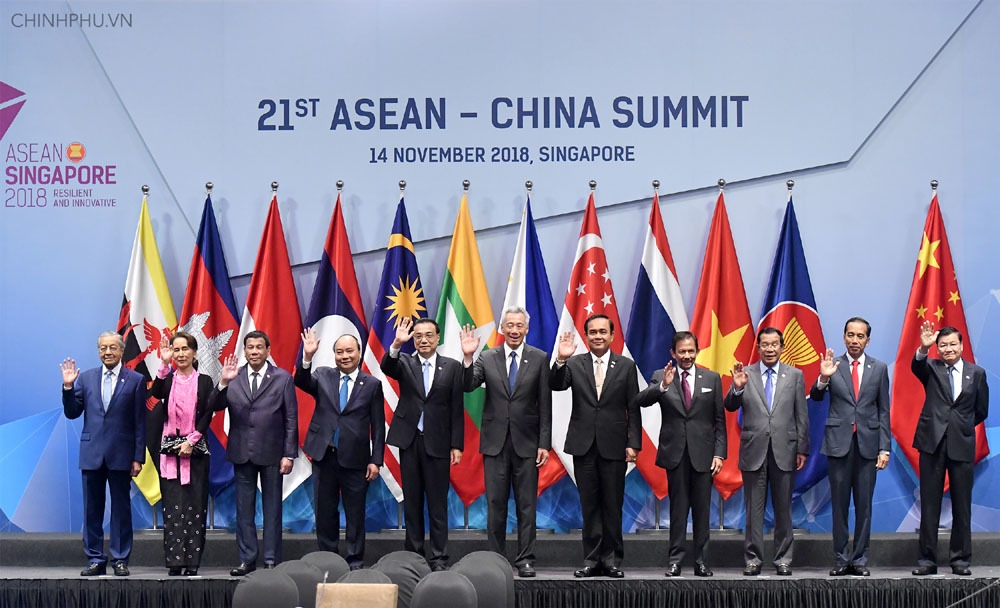 ASEAN and Chinese leaders attend the 21st ASEAN-China Summit held in Singapore in 2018. Photo Vietnamese Government Portal
ASEAN and China have established a range of dialogue and cooperation mechanisms, mainly including summits, foreign ministers' meetings, ministerial-level meetings, senior officials' meetings.
Friendship
The project office of Zhishan Foundation Taiwan coordinated with the fund for children in north-central Nghe An province to award scholarships for students.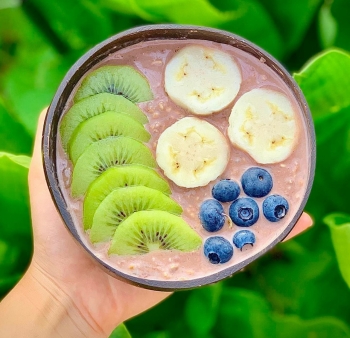 Handbook
Clean eating is not about eating clean or dirty food. It is about what benefical nutrition you consume. Check out 14 simple clean eating dishes to maintain your diet and fitness.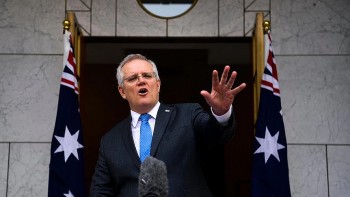 World
Scott John Morrison is an Australian politician serving as the 30th and current prime minister of Australia. He assumed office in August 2018 upon his election as leader of the Liberal Party.