Coronavirus update in Vietnam: More flights with passengers carrying COVID-19
Vietnamese Ministry of Health has announced it has identified the following flights with passengers carrying COVID-19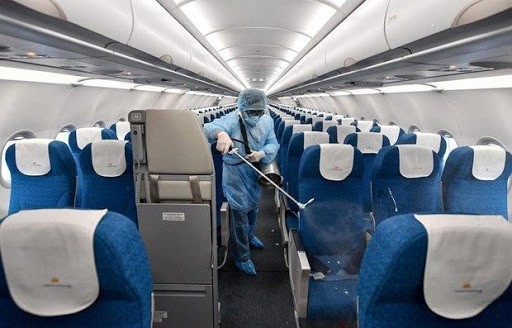 More flights with passengers carrying COVID-19
Checking the body temperature of passengers at Nội Bài Airport, Hà Nội.
● Emirates Airlines EK394 from Dubai to Hà Nội on March 12, 2020.
● Qatar Airways QR976 from Doha to Hà Nội on March 17, 2020.
● Emirates Airlines EK 392 from Dubai to HCM City on March 15, 2020.
● Vietjet Air VJ642 from HCM City to Đà Nẵng on March 12, 2020.
● Turkish Airlines TK162 from Istanbul to HCM City on March 10, 2020.
The ministry recommends that all passengers on these flights immediately contact the Centres for Disease Control of provinces and cities for instructions on health monitoring.
The ticket agents for these passengers are responsible for notifying passengers who have purchased tickets on these flights.
Suspends flights between Vietnam and Russia, Taiwan
Vietnam Airlines, Marth 19, said the latest cancelled flights were VN63 from Hà Nội to Moscow and VN570 from HCM City to Taiwan. The flights will be temporarily stopped until further notice from the authorities.
To support affected passengers, a Vietnam Airlines representative said that the carrier will waive conditions and fees for changing itinerary or changing flight dates for all passengers flying between Việt Nam and Russia, Taiwan (China).
The carrier will inform passengers about the plan to re-operate these routes after a new decision by the authorities. For other destinations, the airline is continuing to monitor the situation and decisions of host governments to plan appropriate operations.
Vietnam Airlines will constantly provide updates on the latest information for passengers in Việt Nam as well as Vietnamese citizens in foreign countries.
For more information and assistance, passengers can visit the website www.vietnamairlines.com, the official Facebook page at www.facebook.com/VietnamAirlines.
vietnamtourism.gov.vn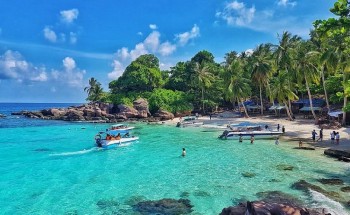 National
Vietnam News Today (Jan. 18): Vietnam confirms 21,691 new local Covid-19 cases; Logo marking 30 years of Vietnam-RoK diplomatic ties unveiled; Phu Quoc represents golden hope for Vietnamese tourism rebound; Int'l searches on Vietnam tourism reopening on the rise.