Coronavirus update: Bamboo Airways (FLC Group) delays flights to Czech, after Korea
Vietnam's newest carrier Bamboo Airways (FLC Group) will delay direct flights between Hanoi and Prague, the Czech Republic, from March 29 to April 26 due to the impact of the COVID-19 outbreak.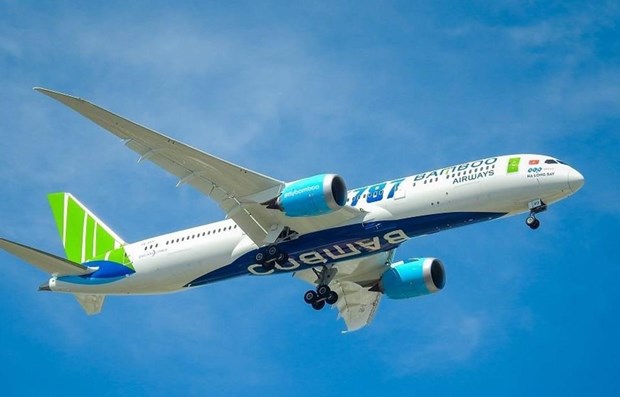 Coronavirus update: Bamboo Airways (FLC Group) delays flights to Prague
Vietnam's newest carrier Bamboo Airways will delay direct flights between Hanoi and Prague, the Czech Republic, from March 29 to April 26 due to the impact of the COVID-19 outbreak, its representative said on March 11.
On the prevention and control of acute respiratory infections caused by Corona virus (COVID-19), due to the latest development of the epidemic, to ensure absolute safety for passengers and the community, Bamboo Airways will suspend the operation of two routes Da Nang – Incheon (DAD-ICN) and Nha Trang – Incheon (CXR-ICN) from the date of February 26, 2020 until March 28, 2020.
Currently, DAD/CXR – ICN flights are being daily operated by Bamboo Airways with a frequency of 07 round trips/ week/ route by A321NEO with the capacity of 196 – 198 seats. Therefore, the operation suspension of these two routes is an extremely important and necessary action to actively contribute to preventing the spread of epidemic.
The European market is determined as a key market which dominates the development roadmap of Bamboo Airways' route network in particular, as well as tourism and investment products of FLC Group in general in 2020. To initially widen the international flight network to Europe, Bamboo Airways plans to operate the first direct flight connecting Vietnam – the Czech Republic from March 29, 2020.
After the Czech Republic, the Federal Republic of Germany will be the next European market that Bamboo Airways targets in the QI/2020. Accordingly, Bamboo Airways signed an MoU with Munich Airport, promoting two direct routes connecting Munich – Germany's third-largest city, with Hanoi Capital and Ho Chi Minh City – Vietnam's largest city.
To prepare for the launching of the Hanoi-Prague direct service, Bamboo Airways has sold tickets for the route since February 5.

On the same day, national flag carrier Vietnam Airlines announced that it will reduce 14 flights per week between Vietnam and Europe, including between Hanoi/Ho Chi Minh City and London/Paris/Frankfurt, in an attempt to contain the spread of the epidemic.

Vietnam Airlines is now the only Vietnamese carrier to operate flights between Vietnam and Europe.

As Europe is now one of the COVID-19 epicenters with hundreds of infection cases per day, the Vietnamese Government has agreed to suspend unilateral visa exemptions for citizens from Denmark, Norway, Finland, Sweden, the UK, Germany, France and Spain, starting from 0:00 on March 12.
Established in 2017, Bamboo Airways is the first private airline in Vietnam to aim at providing 5-star services.

Bamboo Airways is operating more than 40 domestic and international routes, transporting more than 3 million passengers, with the OTP rate of 94.4% in Feb 2020, the highest among the entire aviation industry of Vietnam.

In 2020, the Airline plans to expand its flight network to 85 routes, including 60 domestic routes and 25 international routes. Bamboo Airways' fleet is expected to reach 50 aircraft, including 12 wide-body aircraft Boeing 787-9 Dreamliner.

To book flight tickets of Bamboo Airways: https://bambooairways.com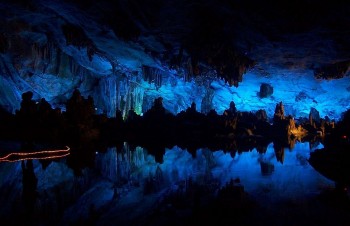 Travel
Caves are the creation of nature, charming any tourists with their mysterious and an air of danger, waiting for humans to explore the deepest secrets inside them. Take a look at these magnificent and beautiful caves around the world that you must visit once in your lifetime.
Viet's Home
According to the AFC official statement, Vietnam striker Nguyen Tien Linh won the AFC International Player of the Week after receiving the most votes out of the remaining nine players.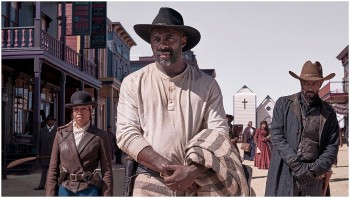 Handbook
November is coming close, and the cold outside makes us want to curl up inside our warm blanket and bing watch our favorite movies or shows. Here is the list of what is coming on Netflix in November, and some of the most expected Netflix originals for you to enjoy.