COVID-19 Updates (Dec. 29): Updates on latest Covid-19 patient who had entered Vietnam illegaly
Despite being the lowest in the past three decades, Vietnam's 2.91 percent growth recorded this year is still a success of the nation in the context of the COVID-19 pandemic that is ravaging the whole world, according to foreign media.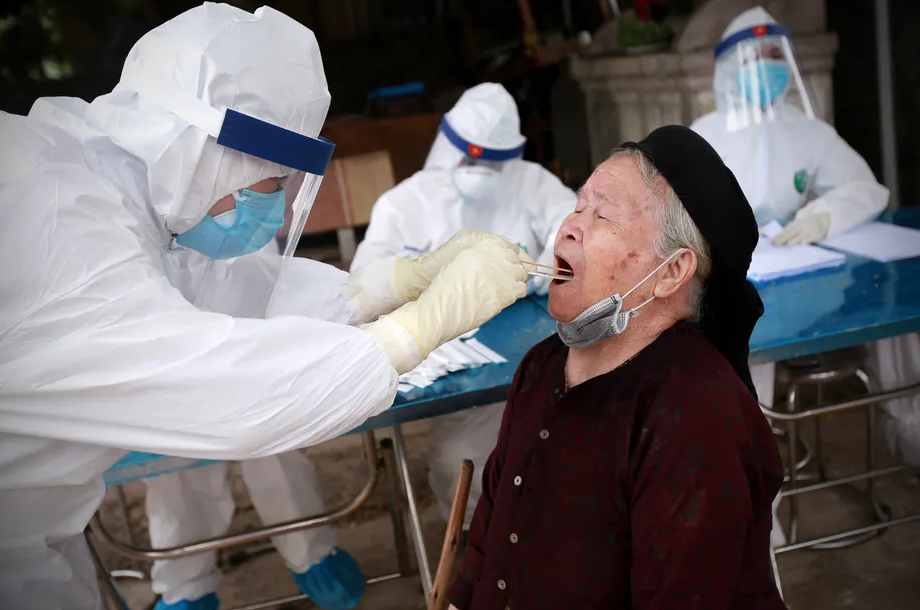 Vietnam records 10 new COVID-19 cases on December 28. (Photo: Conversation)
Updates on latest Covid-19 patient who had entered Vietnam illegaly
Vietnam reported 10 more COVID-19 cases in the last 24 hours to 6 pm on December 28, including one who illegally entered the country via small trails, according to the National Committee for COVID-19 Prevention and Control.
Notably, the latest case, Patient No.1,451, whose registered residence was in Su Van Hanh apartment building in District 5, illegally entered Vietnam on the early morning of December 24 to avoid the 14-day mandatory quarantine. The apartment building has been under lockdown and tenants are asked not to leave their apartments, while local police officers have been deployed to guard the place. Thirteen close contacts of the man, including his girlfriend, a motorbike taxi driver, and those who joined him at a restaurant and a karaoke parlor, were placed under concentrated quarantine and got tested. Forty-eight second-hand contacts – those who have come into contact with the above 13 – were also asked to self-quarantine at home.
The latest cases pushed the country's total infections to 1,451, with 35 deaths and 1,318 recoveries after 15 patients were given the all-clear on December 28. There are 17,016 people having close contacts with COVID-19 patients and returning from pandemic-hit areas under quarantine.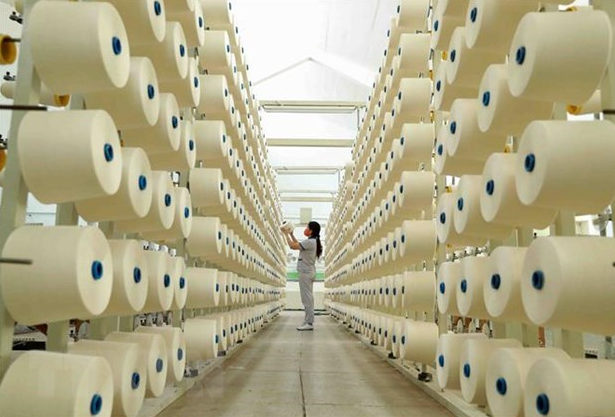 Foreign media praise Vietnam's growth in 2020. (Photo: VNA)
Foreign media praise Vietnam's growth in 2020
The UK-based BBC said the growth surpassed the World Bank's October prediction of 2.8 percent for the country. The Singaporean newspaper Business Times and UK news agency Reuters noted strict quarantine and traceability measures were conducive to Vietnam's quick containment of COVID-19 outbreaks, helping local economic activities recover faster than those in other Asian countries.
The Dailymail commented that Vietnam has long been among the fastest-growing economies in Asia. Despite a sharp decrease in growth this year compared to that in 2019, Vietnam recorded positive signs in many economic activities in the context of a pandemic-caused global recession. Massive quarantine, extensive exposure tracking, and tight travel restriction have allowed factories to stay operational and people to quickly get back to work, it said.
The Sputnik news agency of Russia recently published an article that reviewed commentaries on Vietnam posted by Russian and other countries' press outlets, reflecting Vietnam's COVID-19 combat and achievements in different areas, especially diplomacy and economy. The Economic Times of India spoke highly of Vietnam's performance in its ASEAN Chairmanship this year, during which the Southeast Asian nation has consolidated ASEAN's stance on regional issues, including efforts against COVID-19.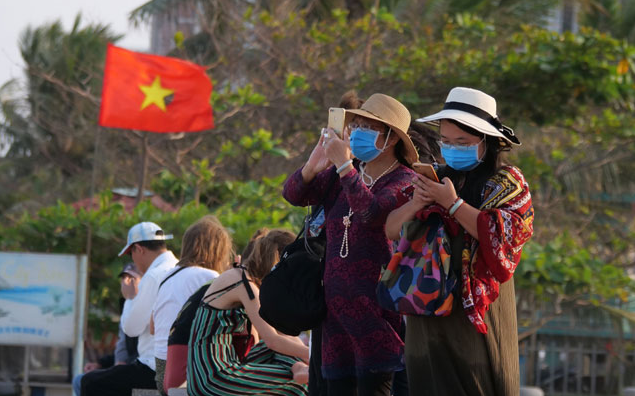 Tet tour season hit by COVID-19 fears. (Photo: Vietnam Tourism)
Tet tour season hit by COVID-19 fears
Ho Chi Minh City's travel firms have announced a number of domestic tours for Tet (Lunar New Year) with huge discounts and promotions. Due to the pandemic, this year only domestic tours were being sold, according to Vietnam Plus.
Many travel agencies began selling them a month ago, with most tours being to destinations in the north since people from HCM City prefer to travel to the north to enjoy the cold weather during Tet. The pandemic had affected travel demand and people are reluctant to book tours due to worries about a possible COVID-19 outbreak.
Vo Thi Ngoc Thuy, Deputy Director of the city's Department of Tourism, said travel agencies were making efforts to diversify travel products and arrange tailor-made tours for various types of travelers to boost demand. The pandemic was under control and demand for domestic tours during the Tet was rebounding, indicating public confidence, she added.
Tran Doan The Duy, General Director of Vietravel, said there were changes in traveler behavior as the result of the COVID-19 outbreak.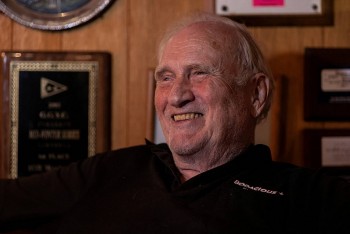 World
Alain Aspect, John F. Clauser, and Anton Zeilinger have won this year's Nobel Prize in physics for their work in quantum mechanics, Sweden's Karolinska Institute announced on Tuesday.