Cuba Ambassador to Vietnam Hopes to Spread Values of Bilateral Relations
Vietnam Union of Friendship Organizations and Cuba Embassy to Vietnam said they would continue to support each other and regularly exchange information to strengthen and further develop solidarity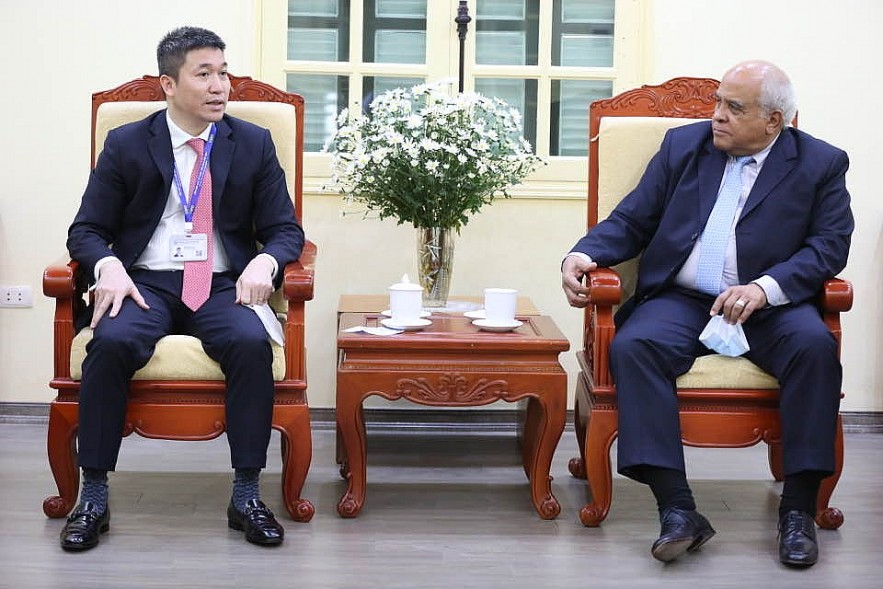 Vice President and General Secretary of the Vietnam Union of Friendship Organizations (VUFO) Phan Anh Son received Ambassador Extraordinary and Plenipotentiary of the Republic of Cuba Orlando Nicolás Hernández Guillén. (Photo: Tuan Viet)
Vice President and General Secretary of the Vietnam Union of Friendship Organizations (VUFO) Phan Anh Son received Ambassador Extraordinary and Plenipotentiary of the Republic of Cuba Orlando Nicolás Hernández Guillén in Hanoi on Nov. 26.
Phan Anh Son said he valued the traditional friendship between Vietnam and Cuba. He affirmed that the Party, State, and people of Vietnam appreciate the friendship and brotherhood with Cuba.
VUFO's vice president and general secretary expressed his feelings when attending the memorial ceremony of Commander-in-Chief Fidel Castro, which was held by the Cuba Embassy in Hanoi on the 5th anniversary of his death. He said the ceremony was humble but solemn.
Cuban Ambassador Orlando Nicolás Hernández Guillén thanked the Vietnamese Party, State, and people for their affection for Cuba.
The memorial ceremony for Fidel Castro welcomed not only leaders of the Central Commission for External Relations of the Communist Party of Vietnam, the Ministry of Foreign Affairs, the Vietnam Union of Friendship Organizations, but also a large number of Vietnamese alumni in Cuba and those who have participated in the construction of symbolic works representing bilateral solidarity.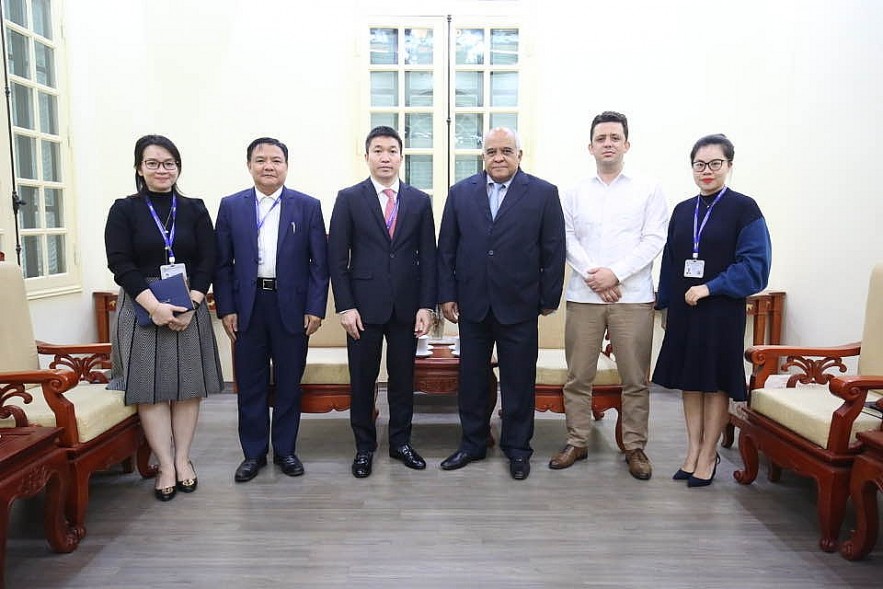 At the event. (Photo: Tuan Viet)
The ambassador expressed his satisfaction to witness young generation attending the ceremony and expressing their interest and appreciation in the bilateral relations.
He said he hoped to enhance cooperation with VUFO in spreading values of the Vietnam-Cuba friendship to the young, encouraging them to protect and promote traditional ties.
Regarding the future cooperation plan, Phan Anh Son affirmed that VUFO and the Vietnam-Cuba Friendship Association would closely coordinate with the Cuban Institute for Friendship Among People (ICAP) and the Cuba-Vietnam Friendship Association in activities to celebrate the Vietnam-Cuba's friendship and solidarity, such as the 50th anniversary of Fidel Castro's visit to Vietnam and the 60th anniversary of the establishment of the Cuban Committee for Solidarity with South Vietnam.
VUFO and the embassy said they would continue to support each other and regularly exchange information to strengthen and develop solidarity between the two peoples.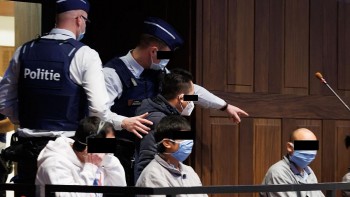 Overseas Vietnamese
Belgian court sentenced smuggler organization over 39 Vietnamese victims found dead in sealed lorry container in Essex.