Da Lat's Deliciously Ripening Persimmon Fruits Attract Young Tourists
Coffee shops and persimmon gardens are the most familiar and well-known check-in spots that attract many tourists from different places to Dalat.
Hidden away in the Central Highlands, Da Lat plays the cooler cousin to Vietnam's seaside destinations. Famous for its countryside charm, Da Lat draws couples, wellness seekers, and outdoor enthusiasts.
From September to December, a lot of travelers flock to Dalat (Lam Dong), where they can visit and check in at the most famous cafes, and the ripening persimmon gardens. This is also the favorite tourism activity at the end of the year.
Persimmon gardens: A trendy stop for "GenZ" travelers and country lovers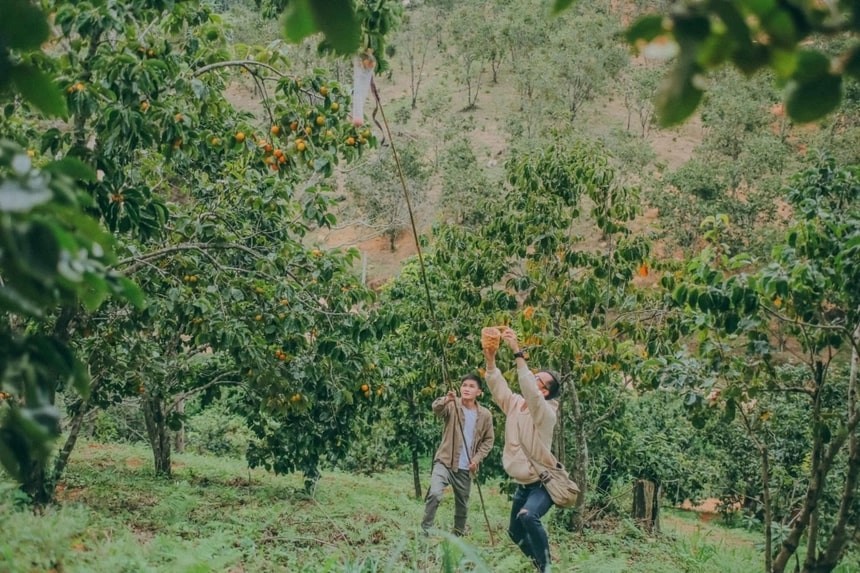 Photo: Phia Chan Doi
According to Zing news, some owners of the persimmon gardens stated that people have been asking when the fruits would ripen, especially young tourists and photographers.
Hoang Duc, the owner of "Vuon hong Nha Tom" café, said, "Persimmon is in its riped season right now in Dalat. Many foreign travelers and domestic tourists have been coming here, and we are much busier than this time last year. There are about 150 – 200 guests during weekdays, and the number rises on the weekend."
"Our garden is starting to ripe, so we have been crowded with visitors coming to check in. We do not an exact number of guests, but I can still see the difference between weekdays and weekend guests," Ngoc Lan, the owner of Tui Mo To Café, said.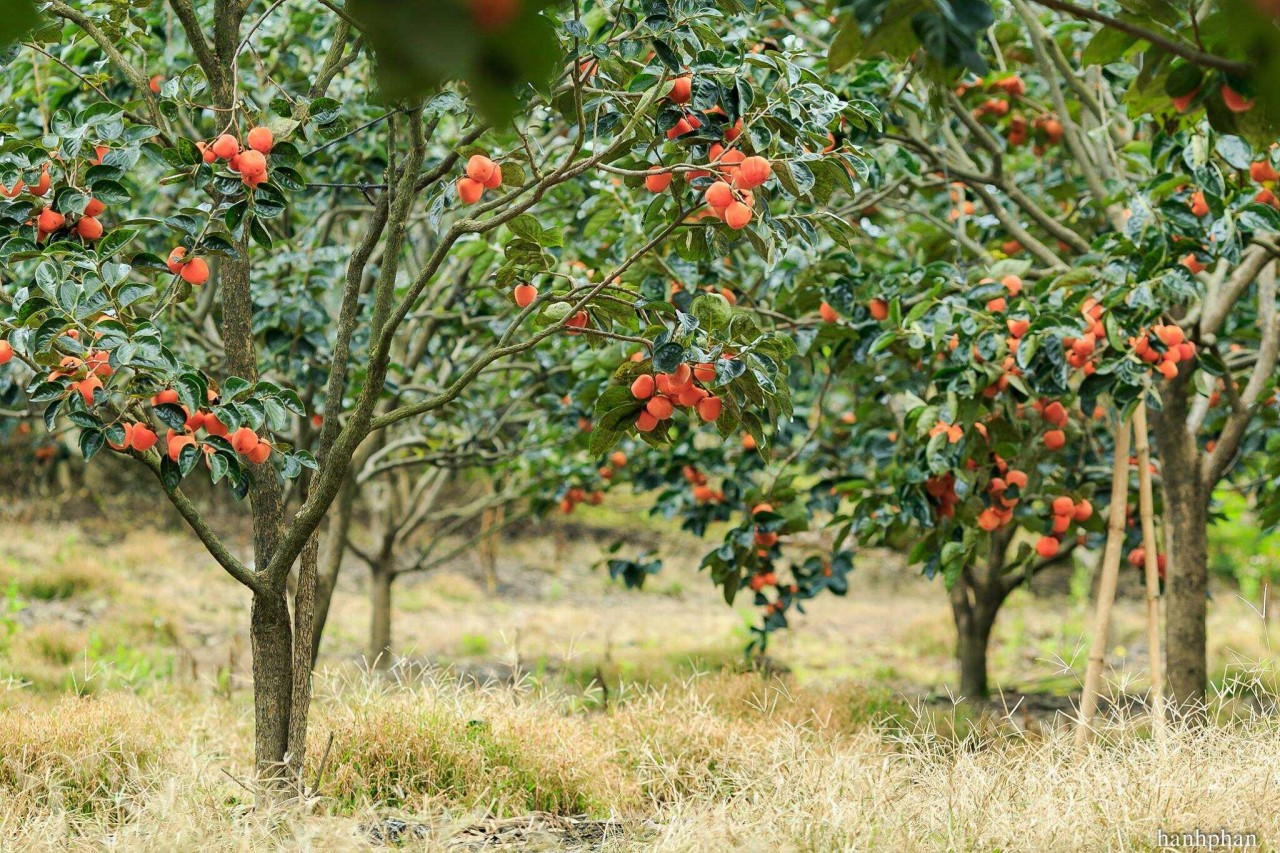 Photo: hanhphan
According to a survey from different cafes, the group of visitors that are interested in seeing the persimmon gardens are young people and families with children. Others prefer trendy places, with big hotels, restaurants and shopping areas.
Besides famous attractions in Dalat, petit cafes with beautiful ripening persimmon gardens are also favorite destinations loved by many foreigners and people who enjoy immersing themselves in peaceful countryside.
In order to attract more tourists setting foot to these lovely corners of Dalat, the owners of the cafes and gardens should open some events and tourism activities to promote their business on social media.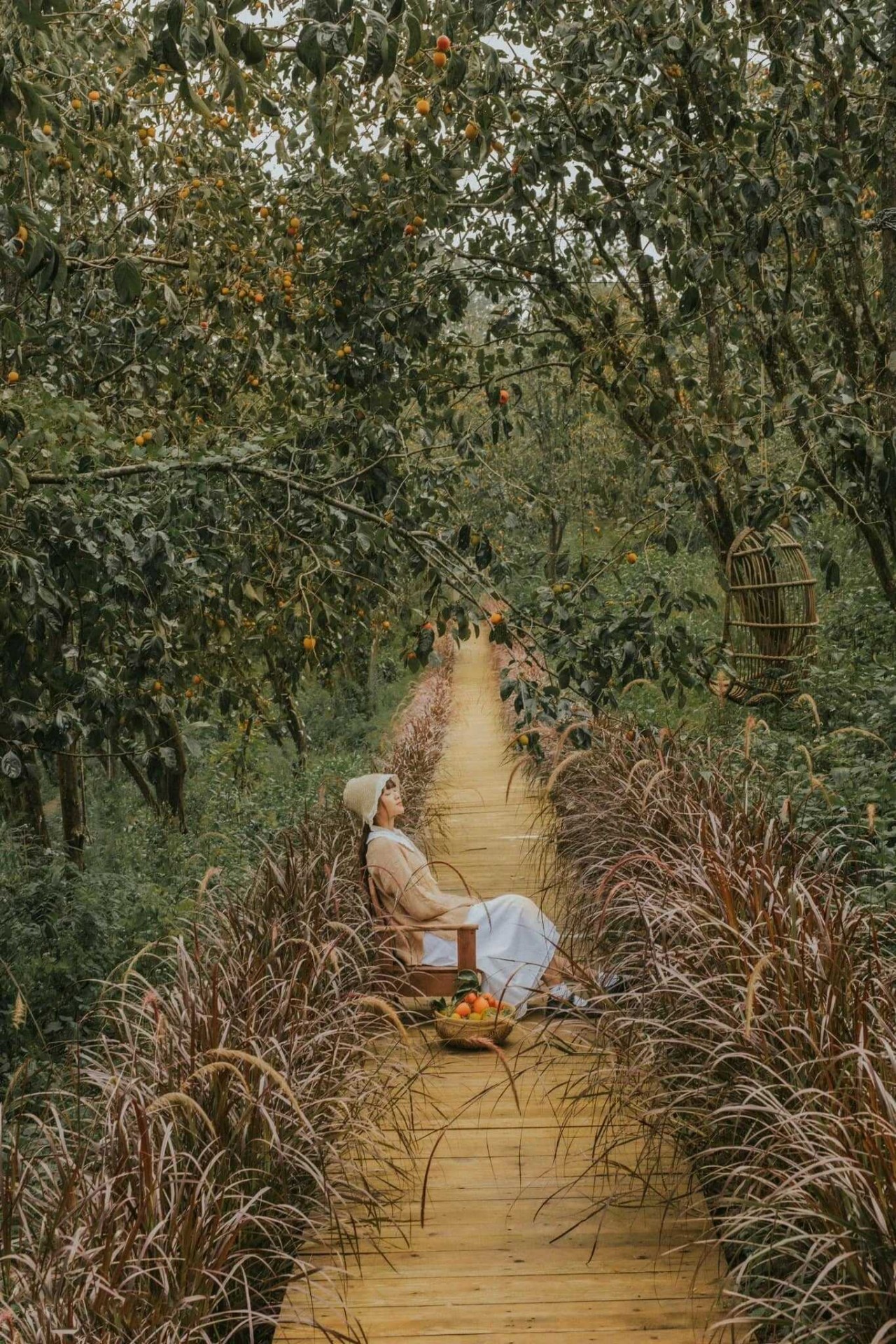 Photo: Vuon hong Nha Tom
A representative of Phia Chan Doi café said: "This is the first time my place organizes a persimmon picking activity in our garden. The number of guests flocking here exceeded my expectations."
In the first day, the coffee shop welcomed more than 40 customers to experience this new, exciting activity. Nothing is better than choosing the most delicious persimmon fruits in the garden and having a hot cup of coffee after a fun time participating in cool activities and taking pictures in the beautiful gardens. Besides, you can also choose and buy different products made from persimmon.
Being able to pick and observe the persimmon fruits themselves makes customers feel secure about the quality of the product. Some guests, after tasting the fruits, also order large quantities as gifts, creating more revenue for restaurants and gardeners.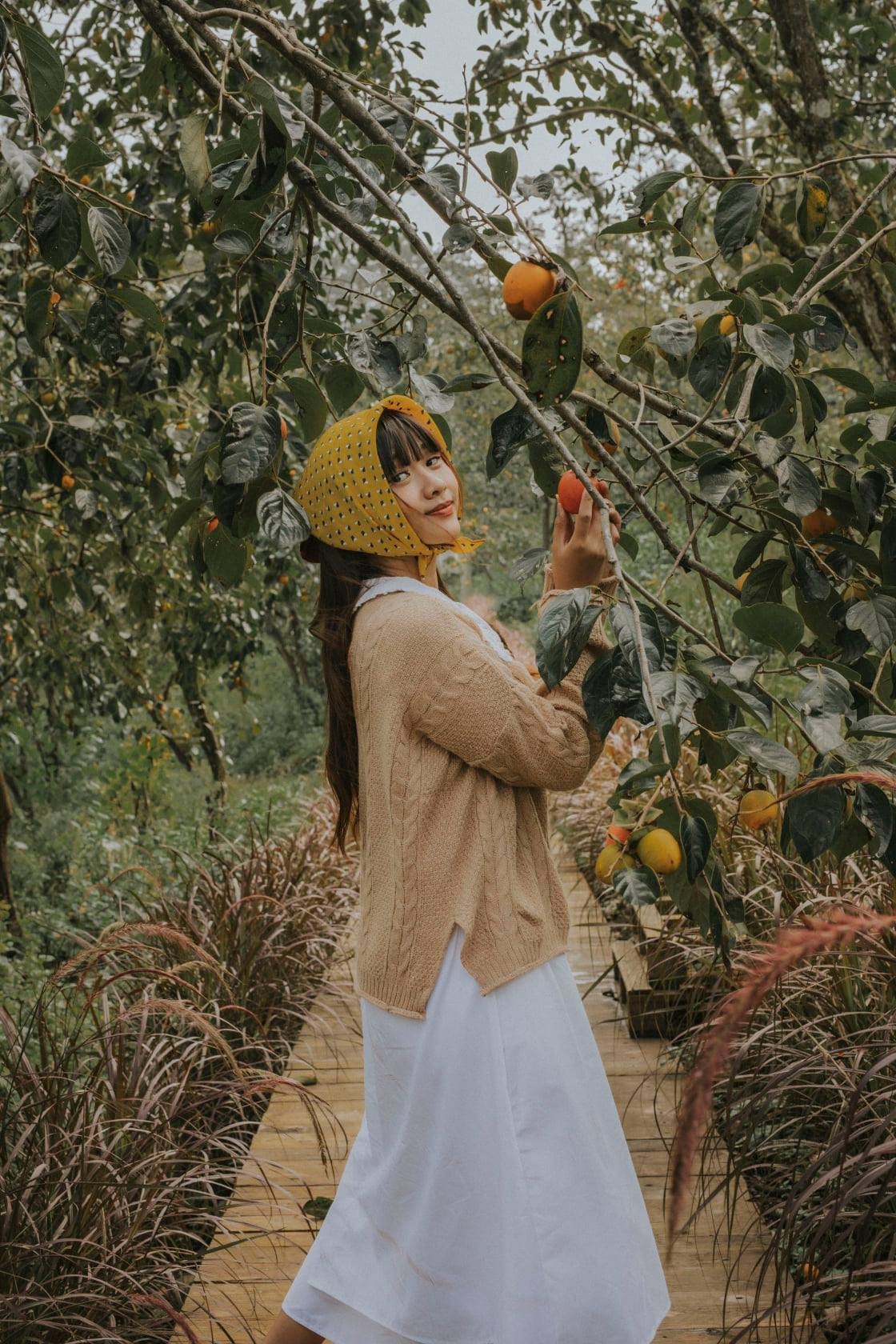 Photo: @vuonhongnhatom
According to persimmon gardeners or café owners, some homestays with persimmon gardens are also of interest to visitors during this time. some customers accept to choose a room without a nice view to stay in homestays with the persimmon gardens.
What to know before visiting the gardens
To have the best traveling experience, tourists can consider some of the best advice from the café's owners and gardeners in Dalat.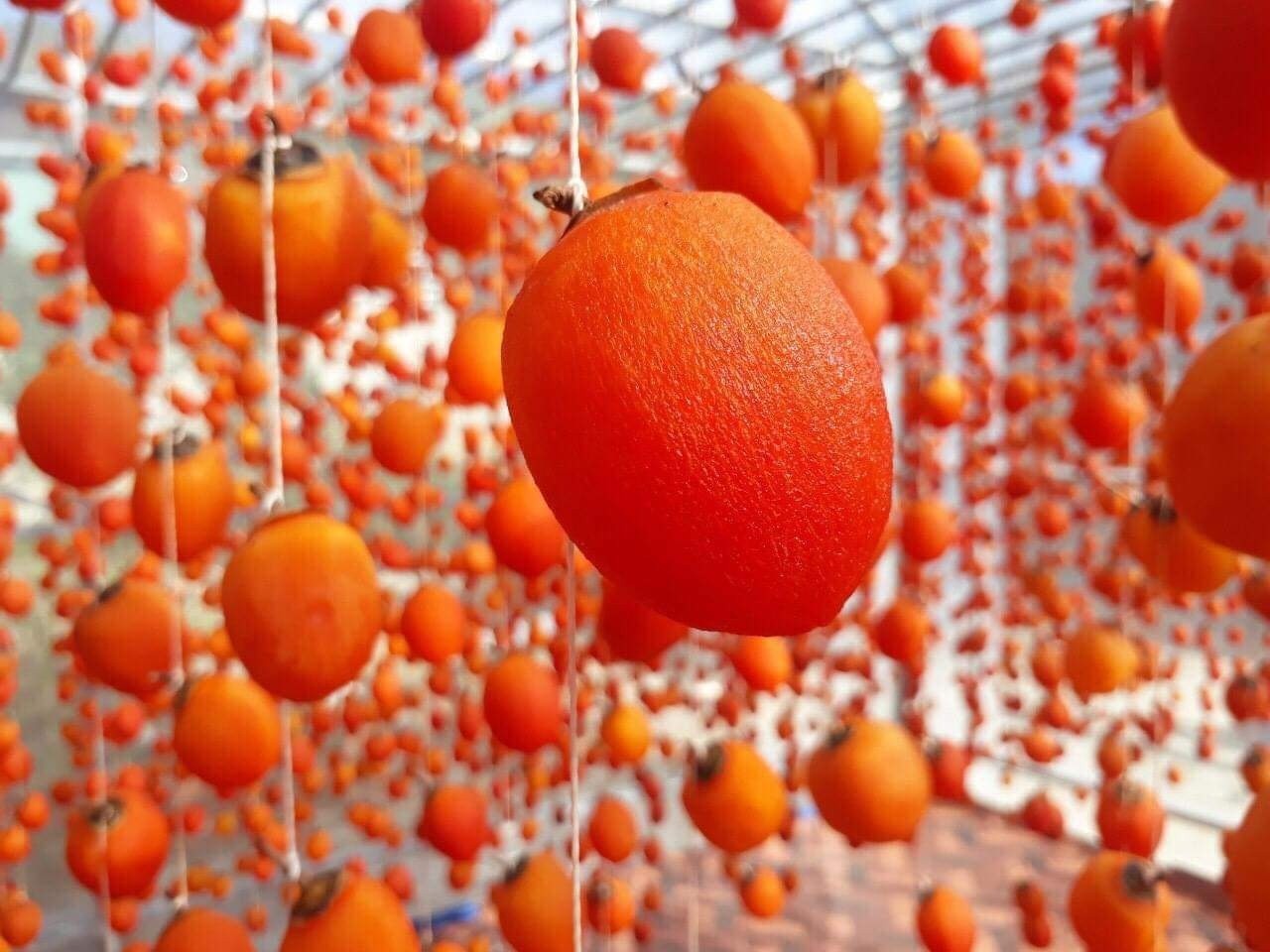 Photo: @vuonhongnhatom
Best time to visit: The persimmon season will start in September and end in December. However, these fruits are in their best-riped states at the beginning of October, and this is also the most beautiful time of the season.
How to choose persimmons: Red ripe persimmons like tomatoes can be picked and eaten immediately. The yellow and orange fruits are still acrid, as they will need more time and processing to be used.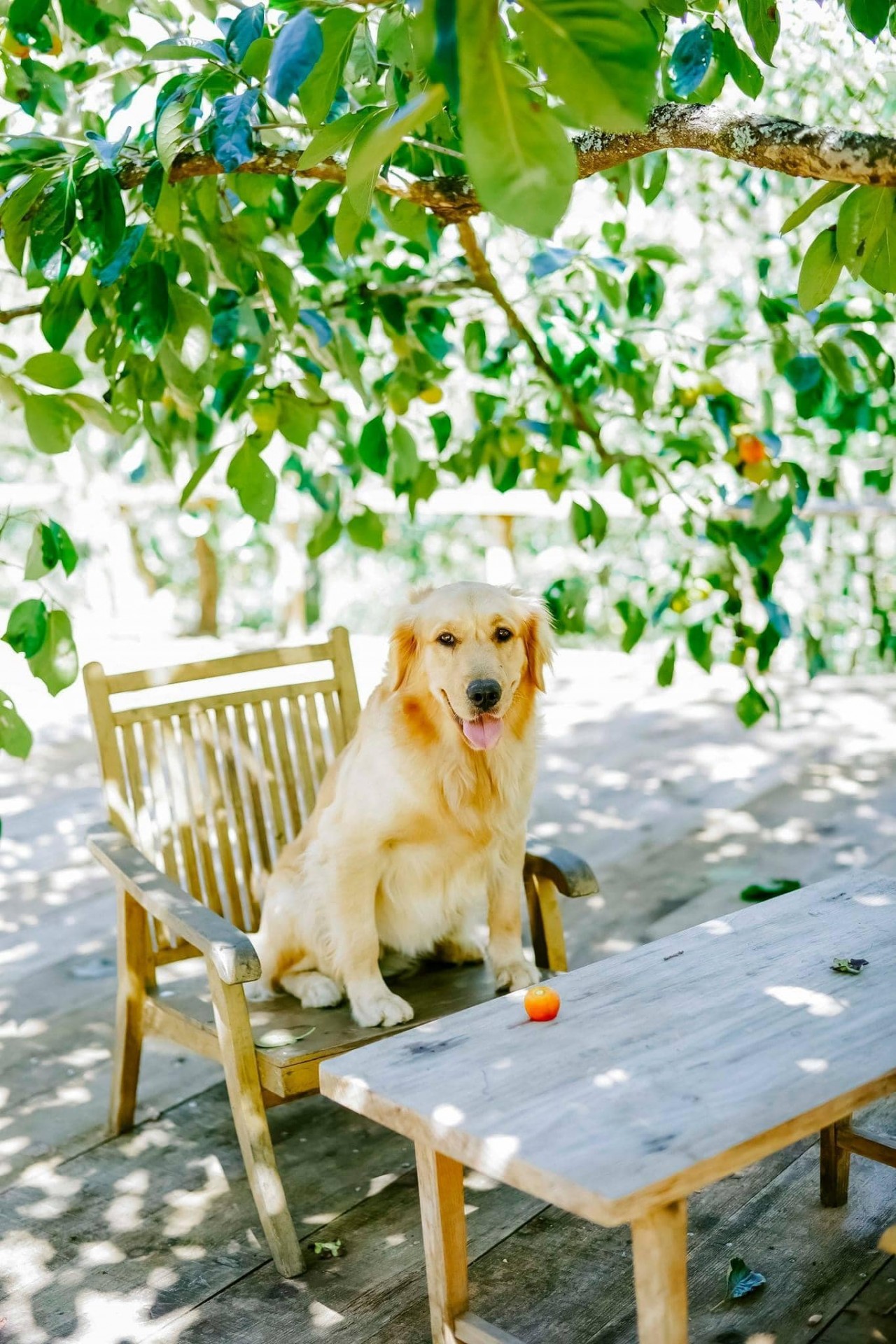 Photo: @vuonhongnhatom
Suitable clothes: If you come here during spring time, the rain can cause the roads to be in bad condition. Simple clothes and sports shoes will do the best in situations like this.
Time to take pictures: You can capture the most lovely moments at any time during the day, but the early morning is ideal if you want to avoid crowds.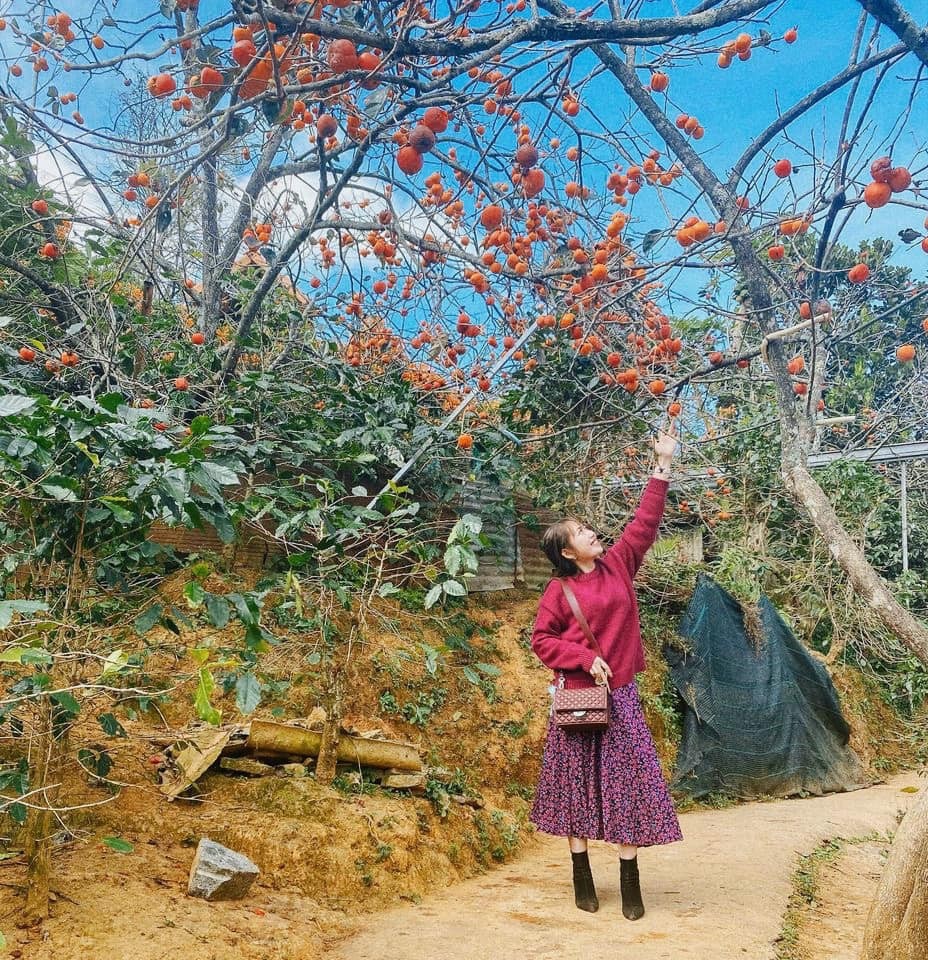 Photo: @hongtreolevan
How to get to Dalat
By plane: Dalat Airport officially called Lien Khuong International Airport, is located in Duc Trong District, 30 kilometers away from Dalat City's Center. Recently renovated in 2009, Lien Khuong Airport has grown into the second largest airport in the South of Vietnam, only after Tan Son Nhat International Airport in Ho Chi Minh City. This airport receives non-stop flights from many big cities in Vietnam. For domestic flights, there are three airlines operating out of Lien Khuong Airport including Vietnam Airlines, VietJet Air, and Jetstar Pacific Airlines.
By bus: Dalat is a popular destination, the local buses run regularly from and to other nearby cities. There are many bus operators, which leads to better services and reasonable prices. Almost all the buses are sleeper ones. They often pick you up at your hostel and drop you off at the bus station or the middle of the backpacker area. Thanks to many recently renovated roads, the buses run faster and more smoothly.
By car: If you travel in a group of three to eight people, traveling by private car is a smart choice. The car rental cost is as high as the taxi but the services are much better. The driver can speak English pretty fluently; therefore, he can give you a hand when necessary or provide you with some essential information. The drawback of traveling by private car is that you can only depart from some nearby cities such as Nha Trang, Mui Ne, and Ho Chi Minh City.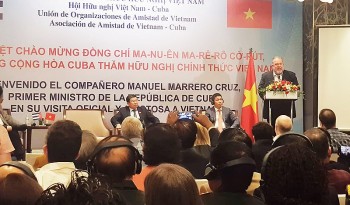 Friendship
Cuban Prime Minister Manuel Marrero Cruz met representatives from the Vietnam-Cuba Friendship Association in Hanoi on September 30, as part of his visit to Vietnam from September 28 to October 2.