Da Nang eyes to develop Viet Nam's first-ever aerotropolis
Boasting its great development potential, Viet Nam's third largest city following Ha Noi and Ho Chi Minh City, Da Nang could be the pioneering aerotropolis in Viet Nam.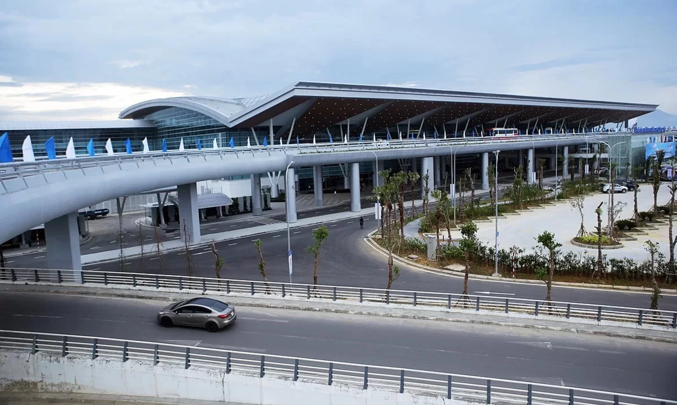 Photo: VN Express
Ngo Viet Nam Son, an architect with 30 years' experience in designing and architectural planning, was commenting on a master plan for developing Da Nang until 2045, which suggests turning the Da Nang International Airport into a metropolitan subregion whose infrastructure, land use, and economy are centered on the airport. This is the right strategy," he told a meeting recently, said VN Express.
From his experience of working and traveling to many airport cities around the world, he said Da Nang, a city of 1.2 million, "completely has the potential for such a project." It is now necessary to change the mindset of separating airports from urban areas, he said. Many places in the world, including Orly Airport in Paris, France, and Logan Airport in Boston, the U.S., have successfully developed the airport city model, he said. "Airport city will contribute to the city's economic development."
Like the traditional metropolis made up of a central city core and its outlying commuter-linked suburbs, the aerotropolis consists of the airport's aeronautical, logistics, and commercial infrastructure forming a multimodal, multifunctional airport city at its core and outlying corridors and clusters of businesses and associated residential developments that feed off each other and their accessibility to the airport.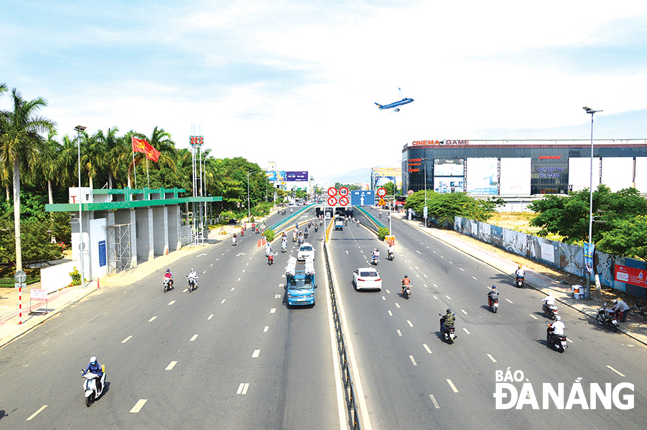 Photo: Da Nang Newspaper
Not only may the development of an aerotropolis in Da Nang be the first of its kind in Viet Nam, but it also contributes significantly to Da Nang's socio-economic development in the coming time. Besides, this aerotropolis model helps form an east-west urban center, extending from the aerotropolis to the existing inner city and a new hub of high-rise buildings to the east, and then reaching out to the sea, said Da Nang Newspaper.
A modern aerotropolis will consist of airport planning in combination with the development of a neighboring multi-function urban center, and transport hubs which may include expressways, streets, a metro, high-speed train (TGV), bus rapid transit (BRT), pedestrian areas, and neighborhoods surrounded as one entity complete uniformity. This is the most advanced model that has been developing very successfully in many developed countries all over the world.
An aerotropolis is about leveraging an airport for broader economic benefit and development. The value lies in air connectivity, urbanization, and local accessibility. An aerotropolis can yield seven times more high-value job growth, 3,000 direct and indirect jobs supported by each regularly scheduled long-haul service, and 2% regional employment growth with every 10% passenger growth.
The development of an aerotropolis will be the future development trend, thereby bringing positive economic, social, environmental benefits to Central Viet Nam, especially in this ongoing highly competitive context fiercely amongst airports around the world.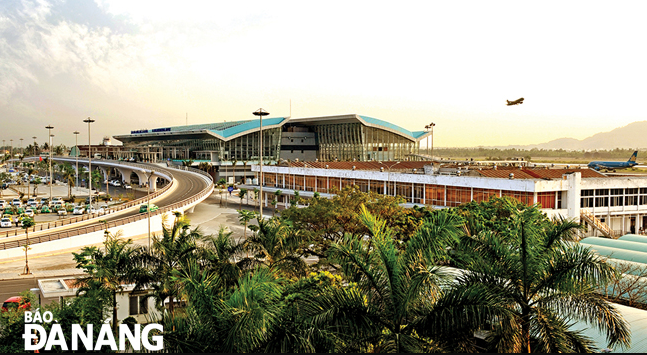 Photo: Da Nang Newspaper
In April Da Nang said it would invest VND2 trillion ($86 million) in becoming a smart city by 2030, and city leaders said it would become smart in administration, economy, traffic, environment, and life quality. It would also have smart systems for education, healthcare, food safety, tourism, agriculture, trading, drainage, waste management, traffic, and security. The city has hired Singaporean consultants to amend its urban plans to include solutions to tackle key problems like infrastructure overload, climate change, and environmental degradation.
Ha Noi and HCMC are planning to develop an aerotropolis at a very large scale, which can handle 100 million passengers or more every year. Meanwhile, Da Nang should choose its own development path to better suit the narrow and long land terrain of Central Viet Nam.
In order to enhance its position and increase the competitiveness of the central key economic region, Da Nang should only develop a future aerotropolis with a moderate annual handling capacity of about 40 million passengers. Also, heed should be paid to promoting convenient traffic connection with airports in neighboring localities such as Thua Thien-Hue Province-based Phu Bai Airport and Quang Nam Province-located Chu Lai Airport.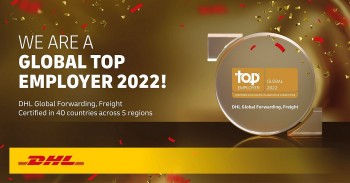 Economy
DHL Global Forwarding, the air, ocean and road freight specialist of Deutsche Post DHL Group, has again been certified as Top Employer 2022 in Asia Pacific.