Airport operator records sharp fall in net profits
The Airports Corporation of Vietnam, which runs all 22 civil airports in Vietnam, has reported a 79 percent fall in net profits in 2020 to VND1.7 trillion ($73.9 million).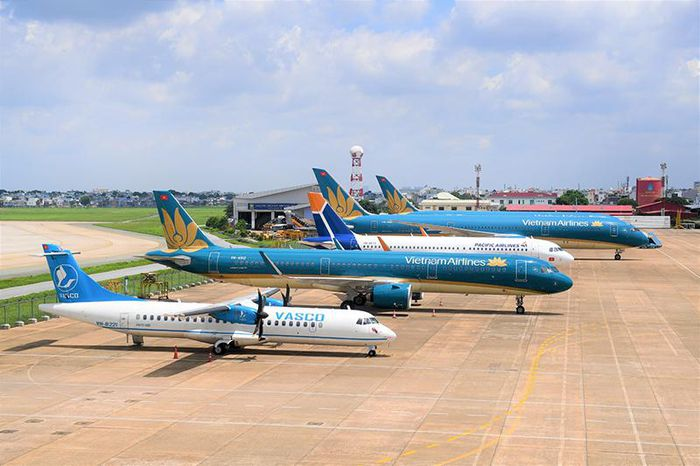 The aviation industry is expected to recover in 2021 with the advent of coronavirus vaccines. Photo: VOV
The company earned revenues of VND7.8 trillion, down 57.5 percent. It achieved a loss of VND356 billion in the second quarter, the first quarterly loss since 2016, but saw a revival in subsequent quarters.
The aviation industry will recover in 2021 with the advent of coronavirus vaccines, SSI Securities Corporation has forecast.
Its analysts expect ACV's net profits to rise by over 170 percent to VND4.7 trillion, according to VnExpress.
Viet Capital Securities Company forecast the company's net profit to increase by an average of 24 percent annually between 2026 and 2035 owing to the operation of Long Thanh International Airport, whose operator it will be.
Only 66 million passengers passed through the country's airports in 2020, a 43.5 percent decrease given the impacts of the COVID-19 crisis and unfavorable weather conditions.
Twenty-two airports across Vietnam accommodated 424,000 safe flights operated by 68 foreign and five Vietnamese carriers last year, down 548 flights from 2019, according to the Civil Aviation Authority of Vietnam.
COVID-19 costs Vietnam Airlines over VND11 trillion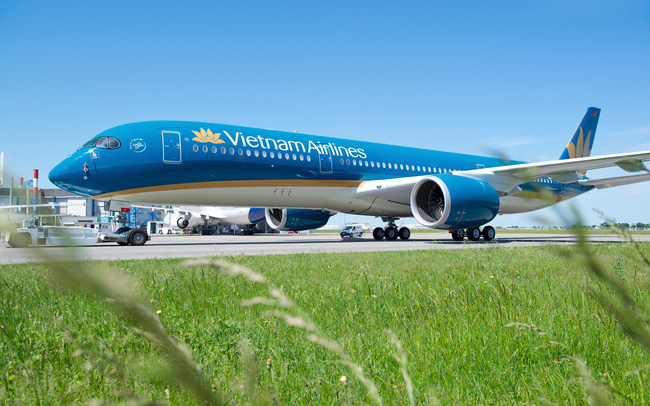 Vietnam Airlines lost 11,098 billion VND (over 481 million USD) in 2020. Photo: Internet
Vietnam Airlines lost VND11,098 billion VND (over $481 million) in 2020 due to the impact of the COVID-19 pandemic, according to its recently-released financial report.
Net revenue reached VND8,202 billion in the last quarter of 2020, just one-third of the figure in the fourth quarter of 2019. Pre-tax profit was minus VND377 billion compared to 97 billion in the same period last year.
The national flag carrier earned nearly VND40,613 billion in net revenue in 2020, down 59 percent year-on-year.
This loss, however, was lower than the estimate of VND14,445 billion its leaders announced at an extraordinary meeting of shareholders on January 29, 2020.
As of the end of December, its total assets were valued at VND62,967 billion, a fall of 17.6 percent since the beginning of the year.
In order to support the carrier amid the pandemic, the National Assembly adopted a support package of VND12 trillion in November, the Vietnam News Agency reported.
Figures show that Vietnam Airlines operated about 96,500 flights last year, down 48 percent year-on-year due to COVID-19, carrying 14.23 million passengers and 195,000 tonnes of cargo, declines of 51 percent and 47 percent, respectively.
The carrier said it will focus on recovering business and operations during the 2021-2025 period, while rolling out a restructuring plan to improve operational efficiency.
It will also divest part or all of its investment in certain businesses in the field of aviation transport posting good performance.
One-third of global aviation routes lost due to COVID pandemic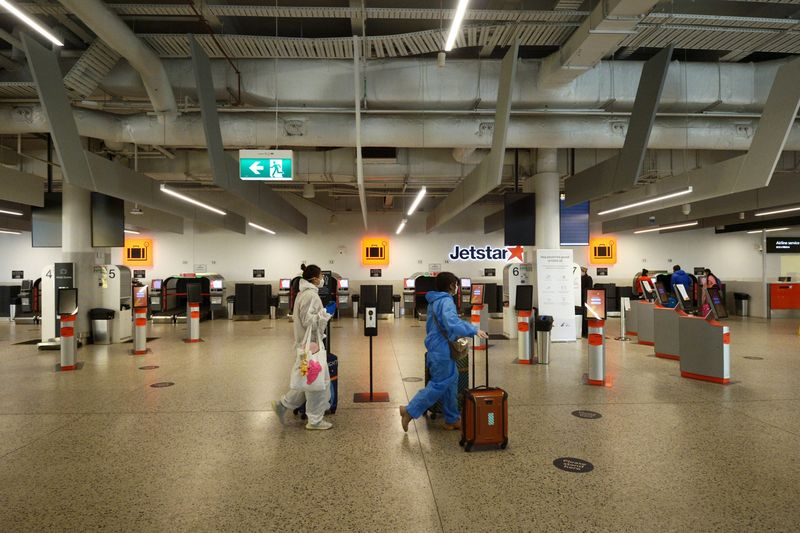 A near empty check-in area at Melbourne Airport in September.Photo: Bloomberg
In January 2020, 47,756 operational routes criss-crossed the world, more than half of them in the US, Western Europe and Northeast Asia. However, by November, the total number of operational routes had reduced by almost a third to just 33,416, Bloomberg reports citing data by OAG Aviation Worldwide. In Asia alone, 2,279 routes are not operating any more at all.
The coronavirus pandemic has effectively wiped off almost a third of the global aviation routes that thrived as a result of a decades-long aviation. Border closures, nationwide lockdowns and the fear of catching COVID-19 from fellow passengers have crippled commercial travel.
Even Australia's capital, Canberra, has been taken off from international maps. The city has no more direct flights overseas after Singapore Airlines ceased services from Singapore last September.
"It will take a good four or five years for connectivity to return to the same level we saw at the end of 2019," the report quoted Subhas Menon, director general of the Association of Asia Pacific Airlines, which represents regional carriers including Singapore Air, China Airlines and Cathay Pacific Airways, as saying. "Some of these routes may never be put back," Menon added.
The aviation sector has been among the top affected following the pandemic. Before the coronavirus, the industry had supported 65.5 million jobs—more than half of them indirectly through tourism—and had a global economic impact of $2.7 trillion, according to the 2019 Aviation Benefits Report, a study by industry groups including UN agency the International Civil Aviation Organisation.
At the same time, many airlines are adding more domestic routes to cater to pent-up domestic demands. In Asia alone, 790 new routes ran in November 2020 that didn't exist a year ago, according to aviation analytics firm Cirium.
Airlines are being forced to ruthlessly cut down on routes with the most fragile profit margins, while airlines will try to keep the connections that feed passengers into larger travel hubs./.