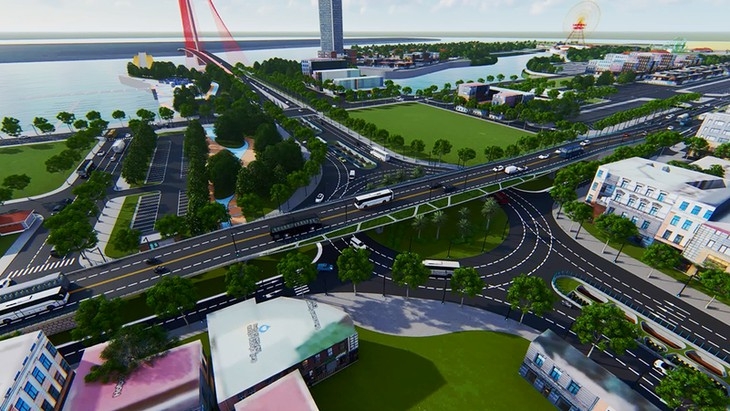 The busy junction west of Tran Thi Ly Bridge is upgraded (Photo: VOV)
In order to maintain stable socio-economic development and create jobs for laborers, Da Nang has focused on disbursing public investment capital. According to the plan in 2020, the city's public investment will double compared to 2019. Currently, many works have brought workers back to work after a break from epidemic prevention, ensuring construction progress to solve the problem. disbursement of public investment. Many constructions in Da Nang urgently operate again, according to VTV.
Despite the pandemic, Da Nang city has started construction of projects worth tens of thousands of dollars, including a road and bridge across the Co Co River and a west ring road and bridge to improve the city's transport infrastructure, as well as the Hoa Lien Water Plant and water improvement projects in Son Tra district.
Le Van Lam, Director of the Management Board of Da Nang's Transport Construction Investment Projects, said the disbursement rate of many projects has increased because investors and contractors have pushed construction progress.
"Based on the municipal administration's capital plan, we have allocated money for each construction, prepared investment plans, and sped up the selection of contractors for the works. Unfinished works will continue as the set progress," said Lam.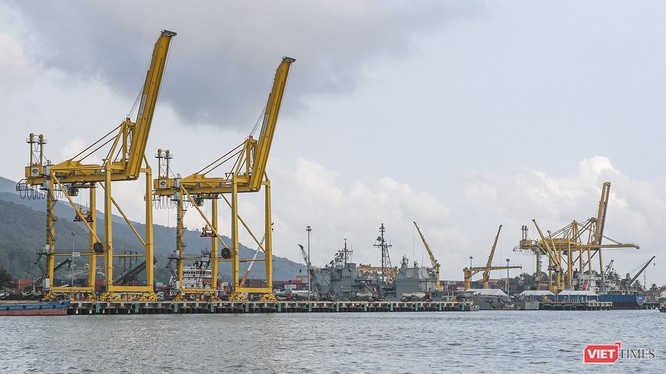 Tien Sa Port (Da Nang) (Photo: Viettimes)
The city's achievements are thanks to assigning to functional units specific tasks ranging from investment preparations to contractor selection and deployment to acceptance of the completed work.
Tran Phuoc Son, Director of the municipal Department of Planning and Investment, said that as Da Nang's public investment will double this year, local sectors and agencies should double their efforts to clear land for contractors.
"There are projects such as the upgrade of road DT601 which have selected contractors but haven't begun construction due to a lack of construction premises. This is the main bottleneck of the project implementation process," said Son.
According to the municipal Statistics Office, since 2016 1% of increased investment capital has contributed about 0.08% to the city's gross regional domestic product (GRDP).
Da Nang is considering changing its regulations on land clearance, compensation, decentralization, and administrative procedure reform.
Truong Quang Nghia, Secretary of the city's Party Committee, acknowledged the municipal administration's efforts to fine-tune procedures for multiple key projects in the first quarter.
"Our public investment disbursement was high compared to recent years but we still have lots of projects that need specific plans. One of the reasons for project delays is slow land clearance. People's Committees at all levels and their leaders should closely monitor the disbursement of public investment projects," said Nghia.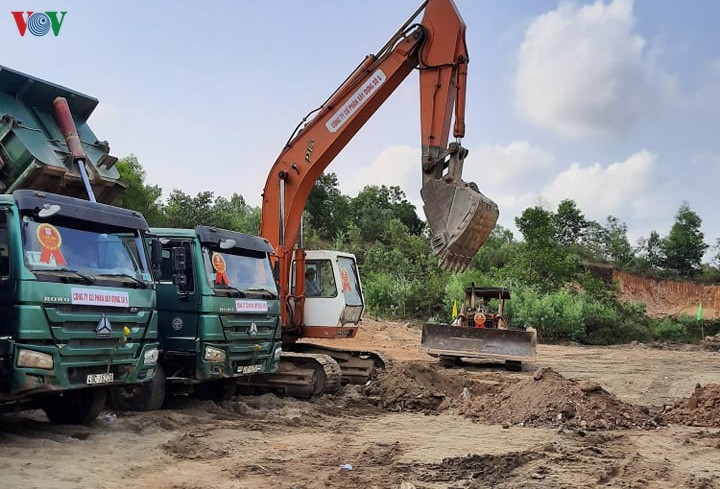 Da Nang has accelerated land clearance (Photo: VOV)
To further boost public investment, Da Nang has asked departments, agencies, investors, project management units, and localities to accelerate compensation for land clearance, complete procedures for contractor selection for key projects, and increase construction progress, according to VOV.
In the first 4 months of 2020, Da Nang has attracted 13,097 billion dong ($566,928,660) of investment capital, of which domestic investment reached 10,815 billion dong ($468,147,931), up 593% in capital compared to the same period in 2019.
Accordingly, as COVID-19 epidemic has a strong impact on the city's economy, the People's Committee of Da Nang has accelerate disbursement of public investment. By the end of April 2020, the total value of public investment disbursement in 2020 is about VND 2,100 billion ($90,902,511), reaching 17% of the plan.
Total state budget revenue in the first 4 months of 2020 is estimated at VND 7,821 billion, reaching 25.28% of the estimate (domestic revenue reaches VND 6,745 billion ($291,970,207), equal to 25.13% of the estimate).
In the first 4 months of 2020, Da Nang has granted new business registration certificates to 1,187 enterprises, branches and representative offices, with a total registered charter capital of VND 6,265 billion; with 38% reduction in number of enterprises and 44.5% reduction in capital compared to the same period in 2019. The total number of records related to business registration is 8,315 records, including 5,829 online (accounting for 70.1%).
Especially, in the period, Da Nang attracted 13,097 billion dong of domestic and foreign investment capital. In which, the city issued investment policy decisions for 4 domestic investment projects with a total investment capital of 10,815 billion dong ($468,147,931) (up 593% in capital over the same period); newly granted 43 FDI projects with a total registered capital of 74.846 million USD, reported by Viettimes.
Candy Lee