Daily Horoscope for July 9: Astrological Prediction for Zodiac Signs
July 9, 2020 Horoscope: Cancer and Sagittarius will have a terrific day. If you are an Aries sign, let's relax today! Check out your own zodiac prediction below!
Daily Planetary Overview
Jul 9, 2020 - Whenever the moon trines Mercury, as it does after midnight, we find ourselves prioritizing friends and family. Social time is very important to everyone today, and the level of connection available is outstanding. Take this opportunity to share your thoughts and feelings with others, even if it's with a therapist. You'll likely be well received by whomever you choose to open up to.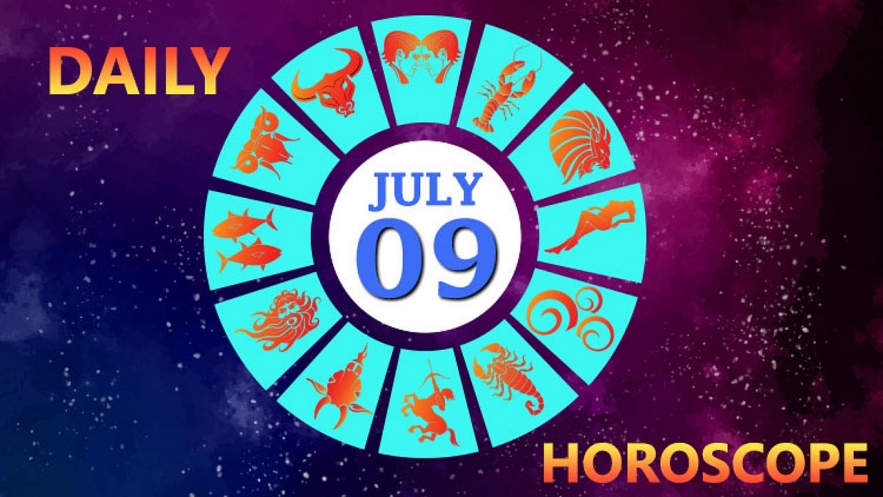 Daily-Horoscope-for-9th-July:-Astrological-Prediction-for-Zodiac-Signs
There is also an increase in sensuality today, which also brings with it more sensitivity when the moon squares Venus. If you experience the sensitivity more strongly, don't express yourself carelessly. One sharp comment could leave you feeling lonelier than ever.
People can be a bit fickle whenever the Moon sextiles Uranus, as it does today, and you could be dealing with that energy, too. However, if it's time to move on from some part of your life, you might find the courage to face this transition.
The final aspect occurs with the Venus-Pluto sesquiquadrate, bringing confusion around relationships, opinions, and old conflicts.
Zodiac Horoscope for July 9, 2020
Aries
The first sign of the Zodiac, Aries are the trailblazers. Passionate and independent, Aries will never do something just because everyone else is doing it—a Ram needs to be 100 percent committed to the task at hand.
Today's love forecast: Come out of serious mode for a day and let yourself laugh, Aries. Sponsor a game night at your home and invite some good friends over to play cards and nibble on snacks until midnight, if possible. This is a day to have fun, so let loose and be free to express yourself in the best way you see fit. Realize how much power you have in your jovial nature.
Taurus
Smart, ambitious, and trustworthy, Taurus is the anchor of the Zodiac. Amazing friends, colleagues, and partners, Taureans value honesty above all else and are proud that their personal relationships tend to be drama free.
Today's love forecast: You have an incredibly strong influence on others just by virtue of the fact of your fun-loving, peaceful, and harmonious nature, Taurus. Your natural charm will take you any place you want to go today, so feel free to use it at will. Accentuate the positive and make sure you're walking on the sunny side of the street. Whistle as you walk down the sidewalk and get out into the light.
Gemini
Smart, passionate, and dynamic, Gemini is characterized by the Twins, Castor and Pollux, and is known for having two different sides they can display to the world. Expert communicators, Gemini is the chameleon of the Zodiac, adept at blending into different groups based on the vibe and energy they perceive.
Today's love forecast: Put your aggressions away and laugh a little today, Gemini. Transfer your intensity from hard, caustic energy to a more lighthearted and fun-loving one. You'll find that this type of attitude will take you far. Little things may crop up that disrupt your daily routine, but you'll find that a warm smile is all you need to defuse the bomb.
Cancer
Emotional, intuitive, and practically psychic; ruled by the moon and characterized by the crab, Cancer has so much going on in its watery depths. Cancers may seem prickly and standoffish at the first meeting, once they make the decision to become friends with someone, that person has a friend for life.
Today's love forecast: It's a terrific day for you, Cancer, one in which you'll find that your jovial approach to every situation is just what the doctor ordered. Spend time with children and enjoy their magical world. Spread your love and affection to the people around you. Make sure that the corners of people's mouths are turning up instead of down. A friendly attitude will take you far.
Leo
Bold, intelligent, warm, and courageous, fire sign Leo is a natural leader of the Zodiac, ready to blaze a trail, vanquish injustice, and make a name for themselves along the way. Blessed with high self-esteem, Lions know that they possess enviable traits—and they're proud of them.
Today's love forecast: Take time out from your work today and relax a little, Leo. Let your romantic nature have some fun and don't feel guilty about not being as serious as you think you should be. The winner of the day is the one who can smile the most, so enter this contest with the intent of coming out on top. The rewards will last a long time. Those you encounter won't be able to help smiling back.
Virgo
Smart, sophisticated, and kind, Virgo gets the job done without complaining. Virgos are amazing friends, always there to lend a hand and also lend advice. Practical Virgos are incredibly adept at big picture thinking, and planning out their life, their vacations, and what they're going to do today isn't a drag it makes them feel in control and secure.
Today's love forecast: You might find that others are adopting a bit of a "me first" attitude that doesn't quite sit right with you, Virgo. You may need to knock on their door, wake them up, and say, "Hey, what about everybody else?" Try not to whine as you deliver this message. A desperate-sounding attitude will get you nowhere. Be friendly and jovial in your approach and the world will be at your feet.
Libra
Intelligent, kind, and always willing to put others before themselves, Libras value harmony in all forms. Ruled by Venus, the planet of beauty, Libra adores a life that looks good. As the master of compromise and diplomacy, Libra is adept at seeing all points of view and excels at crafting compromises and effecting mediation between others.
Today's love forecast: Try to have a positive, optimistic outlook today, Libra. Adopt an attitude of gratitude and look to see the beauty in everything around you. This is a day to appreciate what you've got, especially the people who love you. Compliment others and let them know how much they mean to you. These words and deeds will have a rippling effect that will bring you a great deal of good fortune.
Scorpio
Passionate, independent, and unafraid to blaze their own trail no matter what others think, Scorpios make a statement wherever they go. They love debates, aren't afraid of controversy, and won't back down from a debate.
Today's love forecast: It's time for you to come out of hibernation, Scorpio. Shake off the blues and come into the light. Today is a day to play and have fun. You'll find that the mood of the day is lighthearted and jovial, so be the first with a joke or silly story. Do what you can to make others laugh. Let the fire within you burn at its brightest.
Sagittarius
Independent and strong-willed, Sagittarius personalities are all about going off the beaten path. Sagittarius isn't afraid to step away from the pack and is a natural-born leader who goes after what he or she wants, regardless of what other people think.
Today's love forecast: It's a terrific day for you, Sagittarius, one in which you'll find that your jovial approach to every situation is just what the doctor ordered. Spend time with children and enjoy their magical world. Spread your love and affection to the people around you. Make sure that the corners of people's mouths are turning up instead of down. A friendly attitude will take you far.
Capricorn
Smart, hardworking, and fully in control of their destiny, a Capricorn will always get what they set their mind to, in both personal and professional life—no excuses. Capricorns may get a reputation as stubborn, but they simply know what they want, and also know how they wish other people would behave.
Today's love forecast: The doldrums are over and its time to pick up the pace, Capricorn. Come out of your home in full regalia today and be proud of what you have to offer to the world. Be courageous in your dealings with others and take the time to express yourself fully in a creative manner. The bigger the smile you wear, the further you'll go in just about every situation you encounter.
Aquarius
Independent and enigmatical, Aquarians are unique. There is no one quite like an Aquarius, and because each is so incredibly individual, it can be tough to describe them as a group. Aquarians don't like labels, and may shy away from any adjective—even the good ones you might bestow upon them.
Today's love forecast: People are going to appreciate extra attention from you today, Aquarius, so feel free to give it out like candy to everyone you come in contact with. A kind gesture and warm word won't be forgotten. Let your generous and kind spirit shine through. Open your heart extra wide and spread love to the world. It's the perfect day to love and laugh.
Pisces
Smart, creative, and deeply intuitive, Pisces can be close to psychic. Pisces feel things deeply and have incredibly strong gut reactions. A Pisces "knows" things from deep within, and can often judge whether a person or situation is good or bad.
Today's love forecast: Things should go extremely well for you today, Pisces, so don't shy away from anything. In fact, take this opportunity to shine as brightly as you can. Crank up your battery and project yourself into the world. You'll find that your smile is contagious, so feel free to use it often. There's a great deal of power behind your self-confidence, enabling you to tackle just about every job with energy.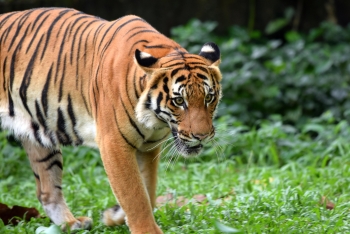 Economy
#ShopeeGivesBack, Shopee's long-term community initiative, has raised over RM48,000 from 1 May 2020 to 31 July 2022 for two Non-Governmental Organisations (NGOs) championing environmentally-conscious efforts in Malaysia.