August 03, 2020, Horoscope for love - The Full Moon comes alive in gregarious Aquarius, tempting us to throw caution to the wind because video calls just don't offer the true intimacy we desire at this time. We must remain patient and not let our impulsive passions get the best of us right now. By tonight, mindful Mercury's opposition to serious Saturn may cause us to question the rules of romantic engagement, but in the end, we will do what's safe and sound. Ephemeral romance doesn't hold a candle to living out our long-term dreams of love.
If you want to prepare for this month, have your own read at our monthly horoscope now!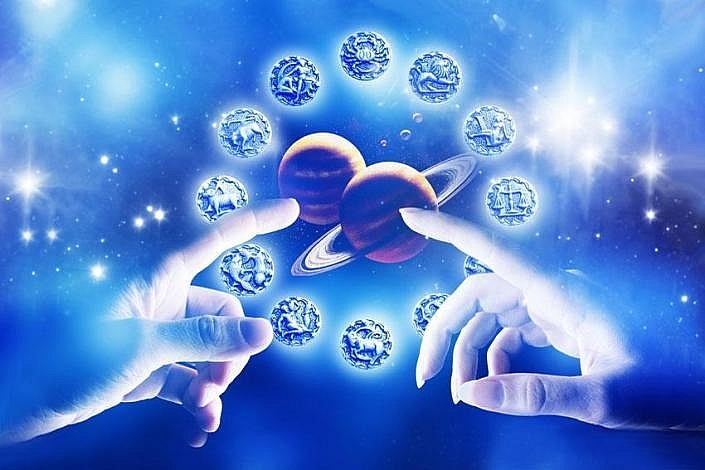 Daily-Love-Horoscope-for-3rd-August:-Astrological-Prediction-for-Zodiac-Signs
Aries
Today's love forecast: There is so much at stake in any relationship, but also so much real hope and comfort. Today take your dearest one out somewhere special and show them just how much you care. Make them feel like they are number one in your life. Perhaps in turn they will treat you accordingly. Heal any past problems by taking the time to talk and to listen. You will find it lovely.
Taurus
Today's love forecast: You love action, and this goes for your romantic inclinations and sex life as well. The wealth of feelings created with your partner is like a wonderful adventure; you will find endless things to explore together. But you also dislike committing yourself. Before you ruin any chances of being together by your distance today, try really listening to your partner. Then do something about what you are told.
Gemini
Today's love forecast: There will be some tension in the air today. Not too much, but just enough to make a song and dance about something that is not such a big deal. Perhaps you and your loved one have a hidden agenda that needs working on. Rather than taking action, you are getting worked up about the smaller things in life. Try and get to the heart of the real problem.
Cancer
Today's love forecast: You have a lot to be thankful for at the moment, right? You don't think so? Could the reason be that you have been fantasizing about your loved one? Are you playing around with the thoughts inside your head, instead of getting real? You very much want to know the truth, so take action today and find out what the situation really is. This will help a lot.
Leo
Today's love forecast: There is a lot to be said for maintaining a tranquil sea for avoiding disputes, for turning the other cheek. However, there is also a lot to be said for speaking your mind. Don't be afraid of making an honest appraisal of a situation. Take action based on the relevant facts. If something is not quite to your liking, speak about it. Don't just drift off into another dream.
Virgo
Today's love forecast: This is just the very fast-moving kind of day you really enjoy. You can go a long way if you remember not to completely bulldoze others into doing what you want them to do. Your partner may not enjoy too many orders from you but will be willing to entertain some of your precious ideas if you have time to explain them - nicely, with an accompanying smile.
Libra
Today's love forecast: Life moves at a furious pace today, keeping you fully occupied. This is especially true where that special person in your life is concerned. You may not have thought much about where you are going together, but you could discover that some constructive talking, backed by real action, takes you to a new understanding of the role each of you plays in the other's life. You may be delightfully surprised.
Scorpio
Today's love forecast: Relationships tend to move in cycles, as I'm sure you have noticed. Just when we think that everything is going really well, we discover that we have forgotten to do something we promised, or just plain forgot to take notice when we should have. Today, talking through some of the things that you regret may make progress very possible and also very swift. You will feel greatly relieved.
Sagittarius
Today's love forecast: Sometimes you just have to speak up for what you need and believe in. It is no good hoping that everyone is going to be psychic, able to see into the heart of your deepest being. Your most romantic ideals and inclinations need to be aired. Don't sit there waiting in vain. You have to take action. Otherwise, you will end up floundering in a sea of frustration.
Capricorn
Today's love forecast: There is a powerful energy in the air today. It means that you can make many strides forward if you are willing to embrace something from the past and work on anything that constitutes unfinished business. This may entail a great deal of talking, and perhaps some action on your behalf. But it will also really pave the way for great things to happen in the future.
Aquarius
Today's love forecast: Both thought and action are highlighted today, especially where your most personal relationships are concerned. It seems that there is something you have been wanting to talk about for some time. Perhaps you have put off the discussion because it would mean then taking a certain action, which you are loath to do. Just start talking and the rest will follow. It will be easier than you think.
Pisces
Today's love forecast: Friends can be particularly outspoken and even commanding today. You know in your own mind where the boundary line is, but others are continually trying to push it further, or draw it in closer. Even in terms of romance, the same thing is happening concerning a certain person. Just tell them, and if that does not work, show them in no uncertain terms. This will make a difference.
Lonicera Vu