Danish Professor offers free copyright of "Cities for people" book to Vietnam
Professor Jan Gehl (from Denmark) expressed his hope to help Vietnamese policymakers to make Vietnam become a happy and livable country by giving the free copyright of the book "Cities for people" to the S shaped country – Vietnam.
Hard cover of book "Cities for people" in Vietnamese. (Photo: Moi truong va do thi)
The author of this book, Prof. Jan Gehl was a global famous architect. He now works as the senior advisor at Gehl Architects. Also, he researches people – centric approach through writing book and teaching.
Before being available in Vietnam in March 2019, "Cities for people" had been popular in 30 countries. For example, this book's image was printed on the handbags in Greece or in Czech Republic, the book's fan established the club named as the title of this book "Cities of people".
"Cities of people", published in 2010, got international awards such as: from Environmental Design Research Association (EDRA) in 2011, Planetizen award and being in the list of top 100 books of urban design in 2013, rated by Brent Toderian. The main attraction of "Cities for people" was not the "hot" topic, instead, it was the realistic approach with the specific demonstrations and the "opened space" inside this book for the audience's inference
This book was presented by the simple and comprehensible style with over 700 photos from Jan Gehl's constructions in 40 years experienced in architecture for example illustrations. In the perspective of constantly changing in people's living style. Prof. Gehl showed methods to the lifelike, safety and healthy urban development. According to Gehl, the important elements to construct a livable city was the safety space for people to walk and ride bicycle instead of inactive lifestyle such as: sitting behind the steering wheel or the computer screen all day long.
Through the "Cities for people", the author who lived in one of the most livable city in the world, Copenhagen brought the definition of a friendly city to the audiences by the answer of the question "What is the function of the city, if it is not for people?". Moreover, he shared his opinion by figurative sentences, for example: "A good city is like a good party: guests stay because they are enjoying themselves". In this book, Gehl also exhibited the vital theory of Danish architecture: the carefully calculations improve the urban space as well as the people's living quality.
Especially, the author left a free vacancy for the audience's thinking based on their own experiences rather restraining them by the author's personal views.
Professor Jan Gehl is an architect and an alumni of Royal Danish Academy of Fine Arts. Beside "Cities of people", Gehl is also author of many other books, included "Life between building" was translated in 17 different languages and was on the top 100 architects books from 1990 to 2009 by American Planning Association. Prof. Gehl participated in urban development projects of large cities such as: Stockholm (Sweden), Rotterdam (Netherlands), London (UK), Melbourne and Sydney (Australia), San Francisco, Seattle and New York (US).
In 2009, Prof. Gehl came to Vietnam and gave an advice of opening walking streets to Hanoi to improve the community space. At the present, walking streets in Hanoi not only become an impressed point of tourism but also are the useful place of Hanoian./.
Translated by Thanh Van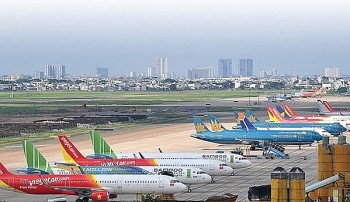 National
Vietnam News Today (Feb. 9): Vietnamese Prime Minister starts official visit to Singapore; Vietnam among destinations for best slow travel holidays in 2023; Vietnamese aviation market predicted to fully recover by year-end; Vietnam weathers crisis to record robust growth thanks to digital boom.