Despite Covid, Vietnam's Tourism Industry Bounces Back
In 2021, despite the difficulties, the tourism industry is on the road to recovery. The optimistic signals bring hope for Vietnam tourism in the coming time.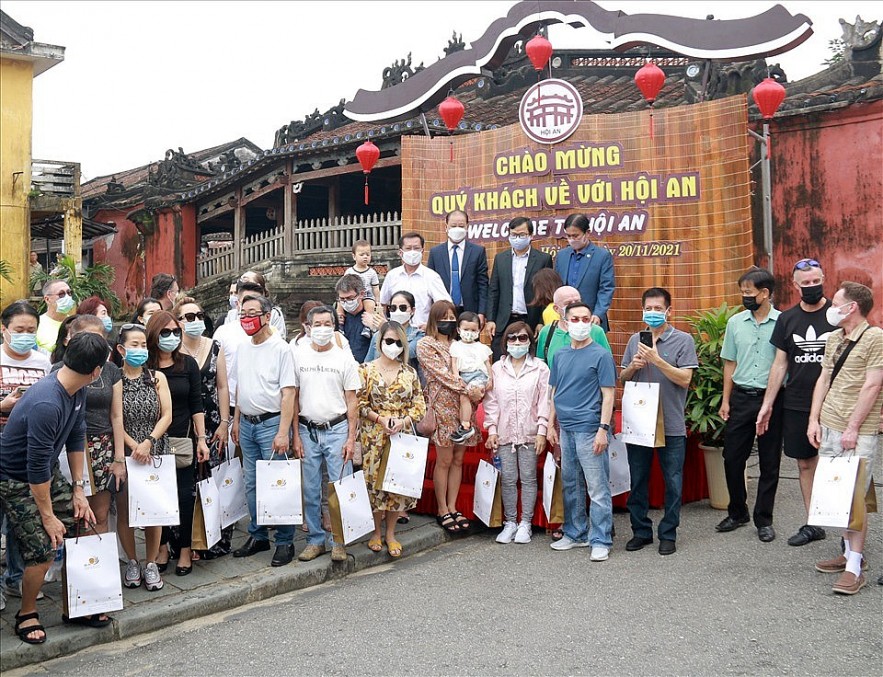 Hoi An welcomes international visitors in November 2021. Photo: laodong.vn
Welcoming international guests
In November 2021, Vietnam officially welcomed international tourists back under the pilot program. With this event, Vietnam has caught up with regional destinations in opening up to international visitors (only after Thailand and Singapore) and attracted great attention from the world.
In 2021, Vietnam has welcomed from 3,000 to 3,500 visitors under the pilot program. It is expected that in January 2022, dozens of international passenger flights will arrive to destinations in Vietnam such as Phu Quoc, Khanh Hoa, and Quang Ninh. In addition, many tourist groups that were postponed at the end of 2021, will be scheduled to return to Vietnam in the first quarter of 2022.
Vu The Binh, vice chairman of the Vietnam Tourism Association, said that Vietnam's opening to international visitors has "opened a new turning point" for the tourism industry. In the coming time, Vietnam will welcome guests from many markets, such as Dubai (UAE), Singapore, Malaysia, Uzbekistan, and Russia.
National Assembly Chairman Vuong Dinh Hue said that in 2021 - a difficult year for the tourism industry due to the impact of the Covid-19 pandemic, Vietnam remains the Asia's Top Destination 2021 and achieved the title of Asia's Leading Sustainable Tourism Destination by World Travel Awards.
Domestic travel becomes more flexible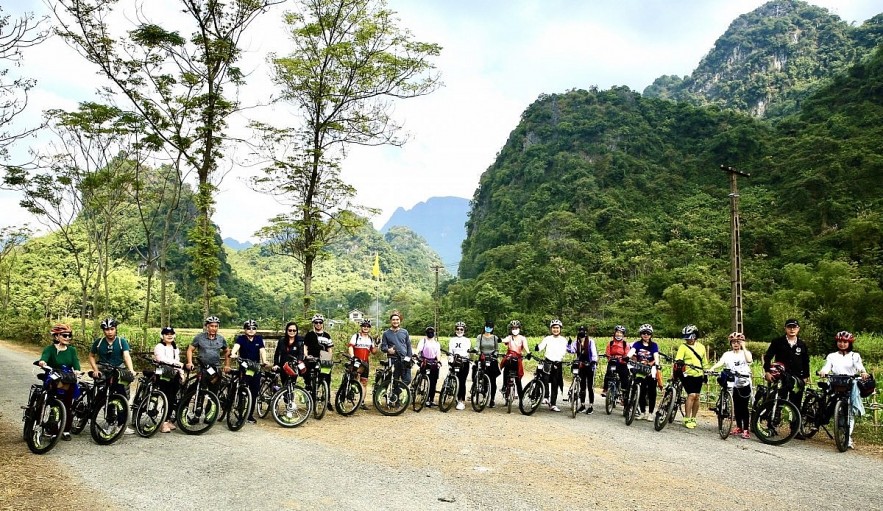 Cycling tour Hanoi - Hoa Binh attracts tourists after social distancing. Photo: Vietfoot Travel
Many businesses launch safe and attractive tourism products and tourists gradually get used to travel in the new context.
The number of domestic tourists in December 2021 is estimated to reach more than 5 million arrivals, double that of November (2.5 million arrivals) and more than six times the number of October (750,000 arrivals). Domestic tourists increase rapidly at many tourist destinations across the country, especially on weekends such as Khanh Hoa, Da Lat, Phu Quoc, and Lao Cai. For the whole year of 2021, the number of domestic tourists is estimated at 40 million, down 29% compared to 2020.
In 2021, the establishment of safe tourism corridors by a series of localities, including two cities, Hanoi and Ho Chi Minh City, has created a solid basis for domestic tourism to recover. This is a positive signal for the tourism industry before entering 2022.
Businesses resume operations
In 2021, Nguyen Trung Khanh, director general of the Vietnam National Administration of Tourism, said that one of their most positive results was advising and implementing mechanisms and policies to help tourism businesses and workers overcome immediate difficulties and find opportunities for recovery.
They have supported 15,792 qualified tour guides, with a total support of over VND58 billion (US$2.53 million). As of the end of December 2021, the number of domestic and international tour operators entitled to a reduction in travel service business license fees is 562 enterprises. In addition, many localities had their own policies to support tourism businesses and workers to overcome difficulties.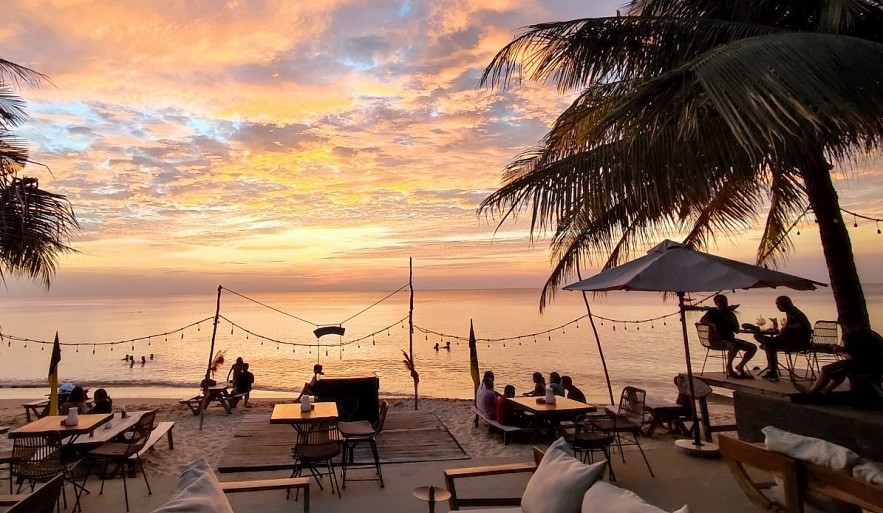 Many hotels and bars along the coast of Phu Quoc have welcomed guests. Photo: VOV
Do Van Thuc, business director of Dat Viet Tour, said that at this time, most domestic tourist routes across the country have resumed operations. This business also restored most of the tourist routes as before, including about 30 itineraries across 3 regions to serve tourists during Tet 2022. If any locality has an increase in infections, tour operators will update and adjust depending on the pandemic level in that destination.
According to Minister of Culture, Sports and Tourism Nguyen Van Hung, currently, many businesses have recovered, including the "leading birds" who play an important role in recovering and developing the tourism industry in the coming time.
Tourism prepares for 2022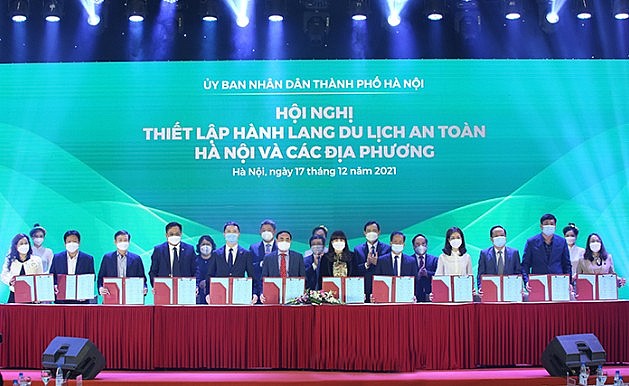 12 provinces and cities have established safe tourism corridors. Photo: congluan.vn
Nguyen Trung Khanh said that in 2022, tourism activities are forecasted to continue to face difficulties because of complicated developments of the Covid-19 pandemic. In that context, domestic tourism will be the main exploitation direction of Vietnam in the coming year. The whole industry prioritizes ensuring the safety of tourists and people, with the implementation of programs to restore domestic and international tourism.
Deputy Prime Minister Vu Duc Dam said Vietnam will open the door to tourism safely, even though the Omicron variant is dangerous and spreads quickly: "Opening and then closing is even more dangerous. Therefore, the tourism industry should prepare well. If Vietnam is not safe, tourists will not come. If the localities in the country are not safe, there will be no domestic tourists."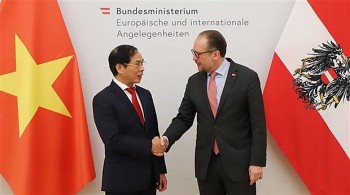 Overseas Vietnamese
Fifty years have passed since the establishment of the relationship, the two countries have enjoyed great strides in bilateral cooperation.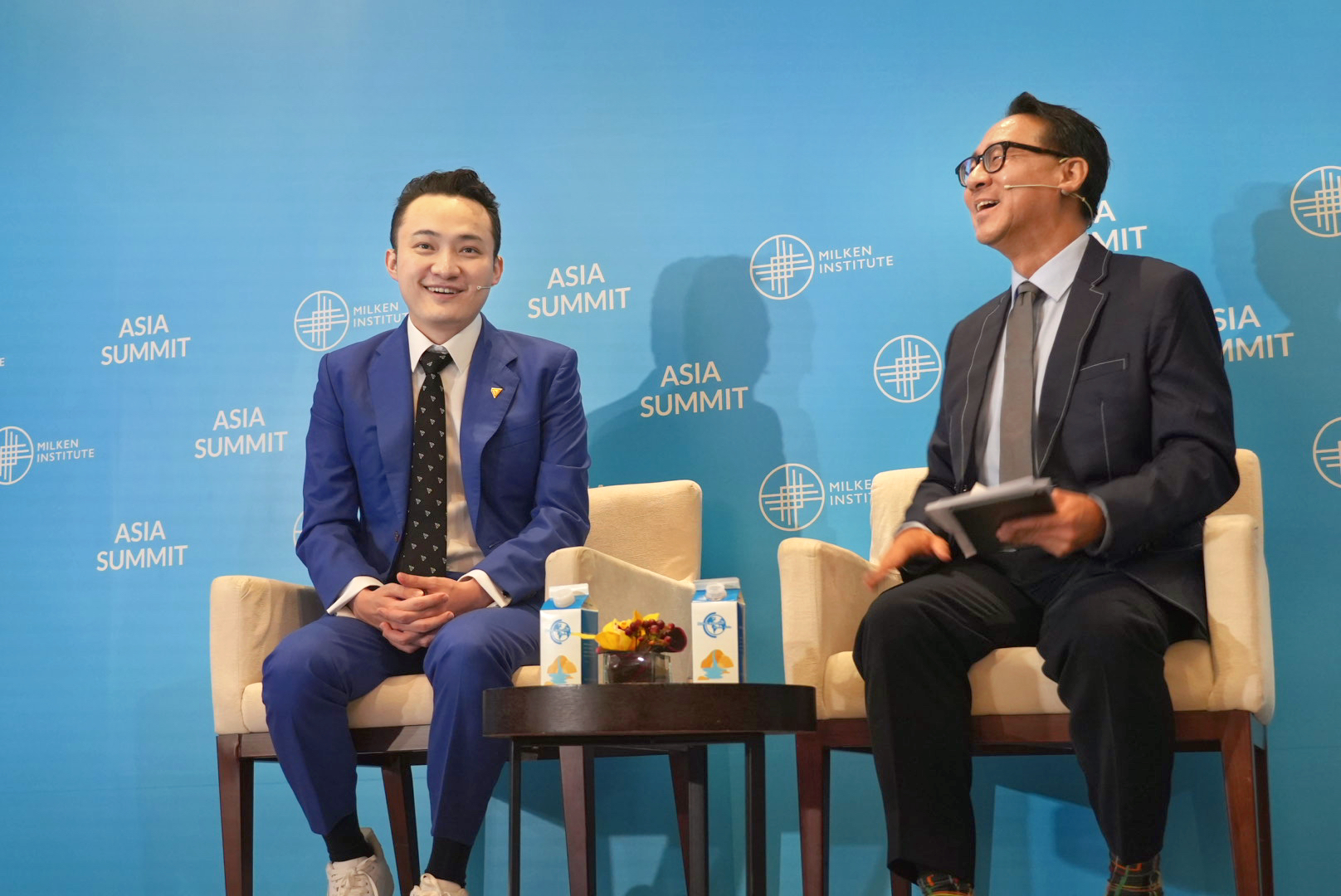 Economy
On September 29, TRON founder Justin Sun attended the 2022 Milken Institute Asia Summit, where he had an in-depth conversation with Curtis S. Chin, Chair of the Asia Center, about issues including crypto technologies and the digital economy.
September 29, 2022 | 21:55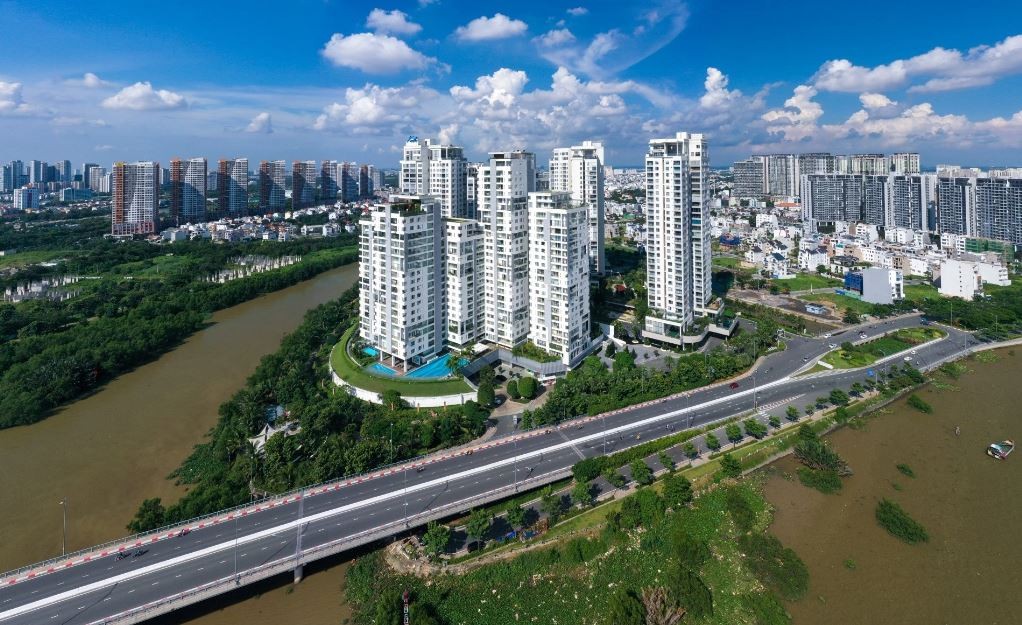 Economy
Vietnam Business & Weather Briefing (Sep 29): Vietnam among world's best performers in digital banking, Vietnam's new overseas investments surge 2.31-fold in nine months.
September 29, 2022 | 19:27