Vietnam's Community-based Tourism Overcomes New Challenges in Post-Covid-19 Era
The pandemic has greatly affected local women working in community-based tourism. To adapt and overcome difficulties, with the support of foreign organizations, they have come up with many creative ways to attract customers in post Covid-19.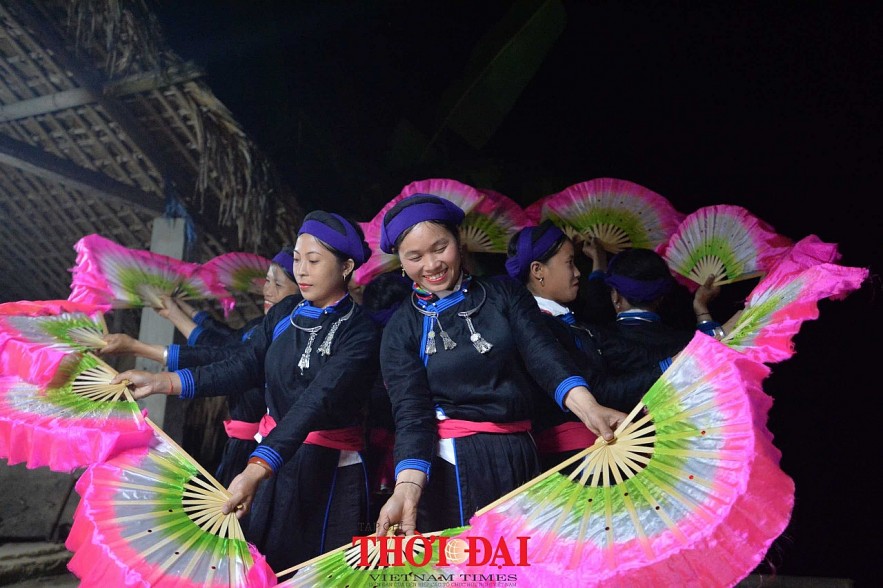 With the support of international organizations, many households in Bac Ha (Lao Cai) have converted their economic model to community-based tourism for high economic efficiency
Efforts on economic innovation
The form of community-based tourism with close-to-life and environmentally friendly experiences is a trend many people choose. Visitors can experience the life of local people with daily activities, explore the beautiful landscapes, and learn about traditional values. With the development of community-based tourism, this is a type of tourism that brings many benefits to sustainable economic development, bringing a lot of spiritual values ​​to local people.
From 2020, the Covid-19 pandemic broke out, affecting all aspects of the economy and life. Tourism is one of the sectors hardest hit by the pandemic. However, when normal life returns, tourism remains in limbo as many fear traveling during this unpredictable time. Fortunately, community-based tourism is becoming a trend of choice due to its many advantages.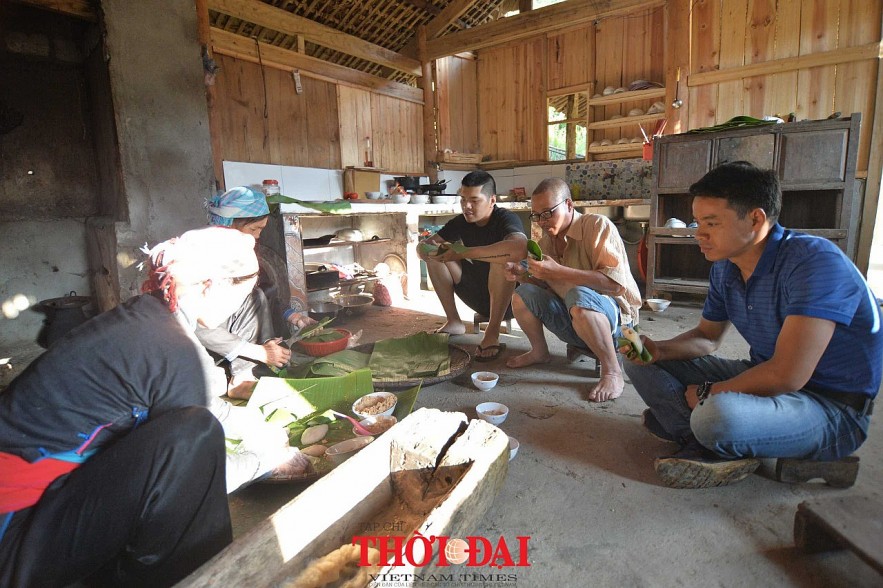 Community-based tourism has a national identity, visitors can experience local cultural activities and practices
The people doing community tourism themselves are also trying to change, and be more creative to attract tourists. Vang Thi Can (Lien village, Bac Ha district, Lao Cai province) said that in the past, she only welcomed guests to her family's homestay and enjoyed local dishes. Currently, she and her husband are experimenting with a community tour with activities to experience the highland life for tourists such as: going to the stream to catch fish, going into the forest to cut bamboo and make bamboo rice, or weaving bamboo baskets. Vang Thi Diem (Tay ethnic group, Tra Hills homestay) has also used the family's tea hill as a place for visitors to experience a day of the Tay people, wearing traditional ethnic costumes to collect tea.
Although the changes are small, they also give visitors to the highlands a lot of impressions. Kieu Linh (a tourist from Hanoi) said: "This is not my first time traveling to the highlands. However, for the first time, I was able to go with the locals to catch fish in the stream, experience the life of the people here, and these will be good memories when thinking about this place."
Supporting people in the highlands to convert to community-based tourism
The farmers who turned to homestay mentioned above, as well as many other ethnic women, are being supported by the project "Improving the economy and status of ethnic minority women through community-based tourism development in Bac Ha." The project is from the Center for Rural Economy Development, with support from the GREAT project (funded by the Australian government) to train and improve knowledge and skills to do community-based tourism. Thanks to the support of the project, local women-led community-based tourism activities have been improved in quality, helping them to develop their economy while preserving cultural values.
After Covid-19, households participating in community tourism were trained and redirected from international guests to serving and attracting domestic tourists
From 2019 to now, under the support of the project, 540 people were introduced and consulted for loans. 115 people (49 households) are entitled to the first loan with preferential interest rates from the community tourism development fund of AUD 75000 (US$54,285). Revenue of project groups from June 2020 to March 2021 (the "easy" period of Covid-19 pandemic): more than VND600 million (US$26,178). The locality also attracts 23 travel companies (foreign tourists, domestic tourists) to participate in the design process of Bac Ha tourism products; 8 tourism products are developed; nearly 40,000 domestic visitors to project areas not known much before 2019
Thai Huyen Nga (project officer, Center for Rural Economy Development - CRED) said that activities to support the development of community tourism are very diverse, including community accommodation services, food services, cultural performances, tour guides and the development of products such as brocade. At the same time, the project also cooperates with tour operators to support community tourism groups to design products and services according to market demand; supporting ethnic minority women, developing the skills and knowledge needed to deliver high-quality services.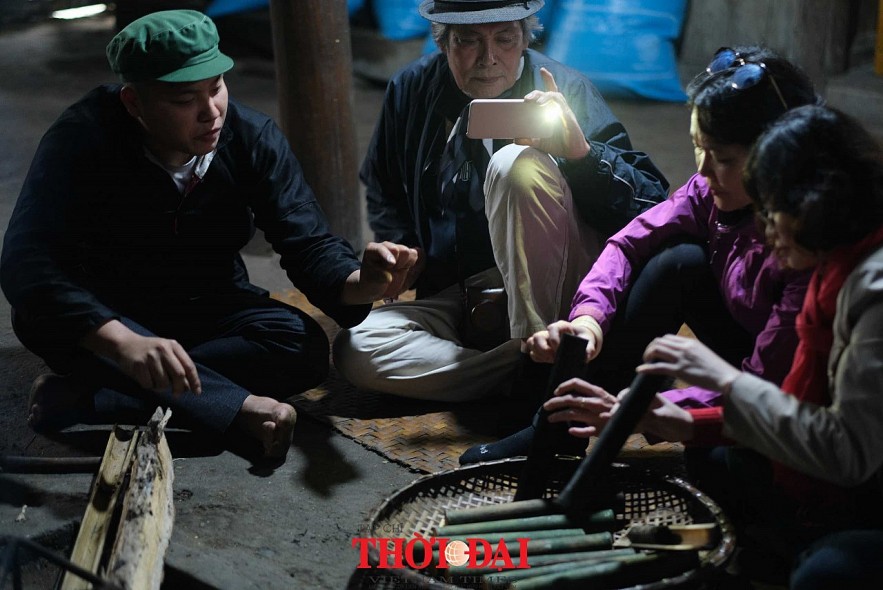 A tea production facility in the kitchen, supported by the project, combines production and design into a model of experiential tourism
"During the Covid-19 epidemic, households participating in the conversion to community tourism also receive support in skills training, but it has been adjusted to be suitable for welcoming domestic guests," Thai Huyen Nga said.
Vang Thi Can said: "Thanks to tourism, my family's life is less difficult, the relationship of the community is strengthened. During the Covid-19 period, my family still received tourists from within the province and some tourists from outside the province. I also have the opportunity to interact with many people, from many different regions, to expand my knowledge and create a good income from tourism."